How To Save Money On Fixing Home Appliances
– Chapter Twelve
Air conditioning faults are annoying to deal with. However, if you deal with them correctly, you will avoid having to deal with them again and again. Learn how to do it right, with Cashfloat.
Story highlights
It costs 3.6p per hour to run an air conditioning unit on cool.
Most air conditioning faults need a qualified engineer to fix them.
Thanks to the beautiful British weather, we don't often need aircon. But if you do have a unit, the last thing you need on a scorching summer day is for it to be broken.
Learn how to look after your aircon so that it works for you when you need it. Also learn what you can fix yourself if your air con has broken and how much it will cost to install or replace your units.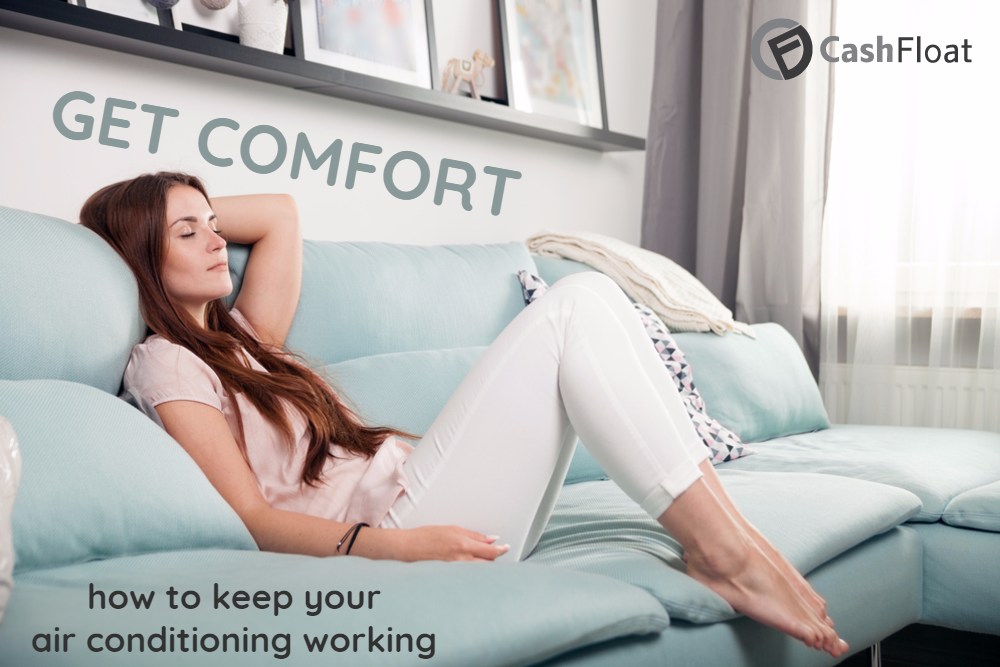 Types of Air Conditioning Units
It is true to say that not many people in the UK consider installing an air conditioning unit. But, these appliances can be very handy to control the temperature and humidity in the home. Also, they are quite cheap to run. Furthermore, they can provide background heating at times when you do not want to run the central heating but need something more than a single fire. However, depending on the model, they can be costly to run. Hence, you need to make sure that you keep an eye on your bills so that you don't end up needing an online payday loan to pay off your bills.
There are several types of air conditioning units.
Single Unit
The easiest to install and the cheapest to buy is a single unit. Therefore, it is likely that your regular paycheck will cover the price of a single unit and you won't need to take out a cash advance. You can choose between a fixed unit or one that is portable that you can move to another room. The vent is an air hose which you run outside through a window. But, this has some disadvantages as it can mean leaving your home less secure.
Split Unit
A split air conditioning unit is a better choice since it is permanent. The unit consists of two parts; an indoor unit and an outdoor condenser. Most of the models have extra features such as a timer, a night mode and a remote control. Therefore, these air conditioners usually work better. Futhermore, they have a longer lifespan than the single or portable models. However, they cost more to install.
Maintaining an air conditioner unit is not hard. If it is portable, you need to drain away the water that collects in the container in the bottom of the unit. You also need to clean out dust filters to ensure the machine runs at the best possible performance.
Servicing And Maintaining Air Conditioning Units
Once you have an air conditioning unit, it is essential to perform regular checks to ensure that nothing goes wrong. Most domestic air conditioners only need a service once a year. It is unlikely that you will use it as much as commercial units.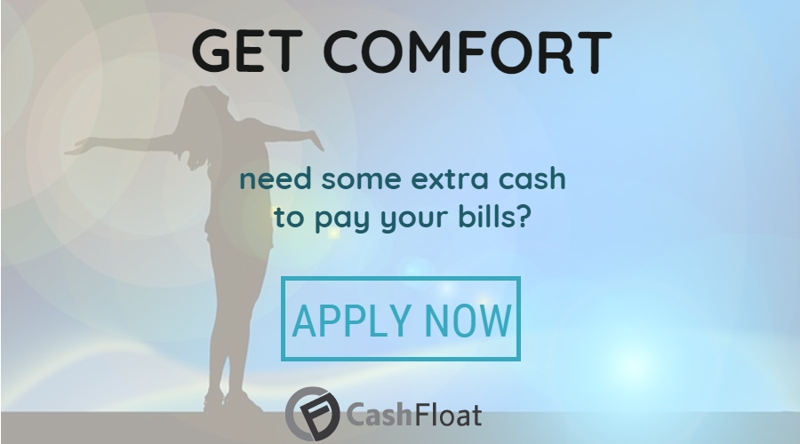 Keeping the filters clean will help to ensure the best performance and help avoid air conditioning faults. Also, blocked filters can lead to water leaks which in turn may damage the fan.
Common Air Conditioning Faults
A leak in the cooling level will compromise the performance. The refrigeration liquid must be at an adequate level when it is installed. The unit is sealed so you must get a qualified engineer to fix any of these types of leaks. Make sure to get someone who has the necessary qualifications to deal with the job.
All air conditioning units have a sensor which measures the air temperature. If this is faulty, you may find that the unit only works sometimes. The sensor is cheap to replace, but this is also a job for an expert.
If the engineer did not install the air conditioning correctly, it might leak. Hence, the unit needs the correct air flow to work efficiently. Therefore you need to make sure that an experienced engineer has fitted the air conditioner unit and then there should be no problem.
An air conditioning unit contains many components and consequently, over time these will suffer wear and tear. Electrical control boxes power the fan and compressor. Air conditioning faults can be caused by a problem with one of these components, and the unit can fail completely.
Making sure that you get the service regularly will consequently help to prevent component failure. In addition, the engineer will check for breaks in wiring and all connectors. A once a year service can help to avoid component failure.
If you suddenly experience a puddle of water beneath the unit, it means that it is not draining adequately. A blocked outlet pipe can cause poor drainage. Blocks happen when there is a build up of sludge or dust in the tube. However, this is easily remedied. Make a regular check that pipes are clear and this will prevent any inside leaks.
If you think that your air con unit is not giving the best performance, it may be that you are not using it in the right way. Therefore, you need to make sure that you close the doors and windows in the room when you use it. Otherwise, the sensor won't be able to control the air temperature correctly.
Fitting Or Replacing An Air Conditioning Unit
If you need to replace your air conditioning unit, there is a wide choice. There is alot of new technology out there and therefore, the latest inverter units cost less to run. However, they are more expensive to buy and you might need a personal loan to help you pay for it.
For a unit in one room, you can expect to pay from around £800 for the most economical running model. It is far better to choose a properly fitted air conditioning unit instead of a portable one which may be cheaper but is not as efficient. Furthermore, running costs are about 3.6 pence per hour for cooling and a little higher for heating.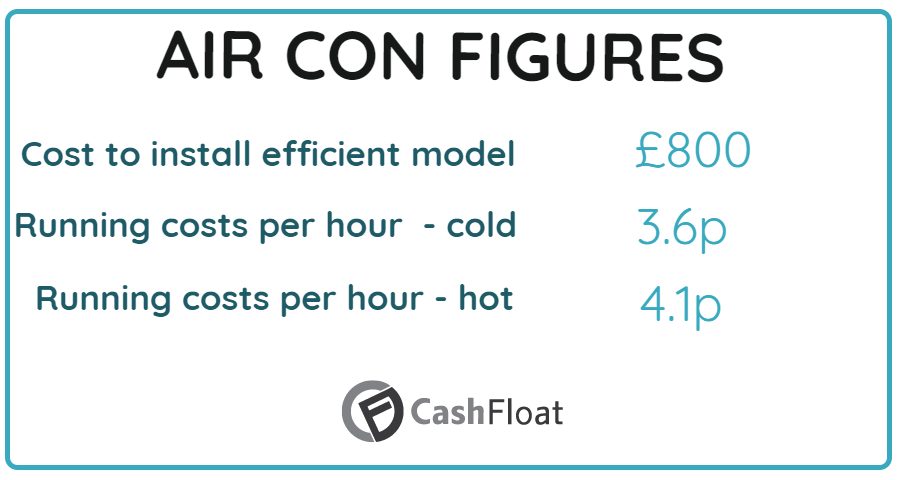 It is hard to estimate the cost of repairs for an air conditioning unit. Most companies are specialists and will need to know details of the problem before they will give an estimated price. It is best to get estimates from several different places. Some businesses are nationwide while other are local but all of them usually ask you to request a quotation either by phone or on a website.
Choose a business that employs engineers with the correct qualifications and consequently, one that provides a warranty for the completed work.
Unlike other home appliances, only fully qualified engineers should fix air conditioning units. This is because these are highly sensitive units that will give many years of service if you maintain your air conditioner properly and regularly.