How To Save Money On Fixing Home Appliances
– Chapter Thirteen
Each year you can save £5 per bulb by switching to LED lighting. But is it worthwhile? If you are nervous about making the switch, read on for a full review.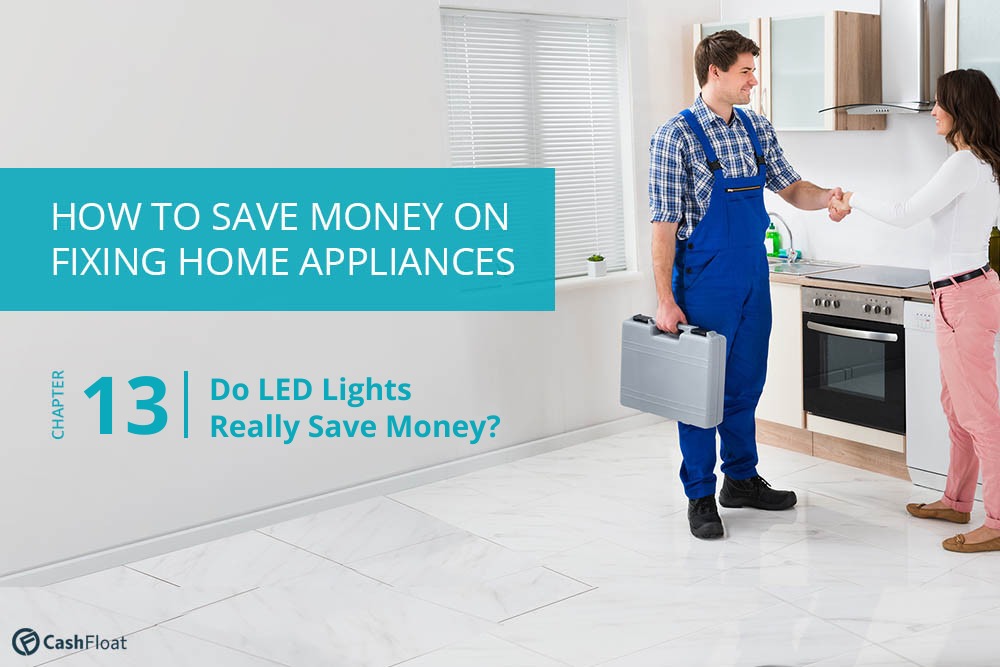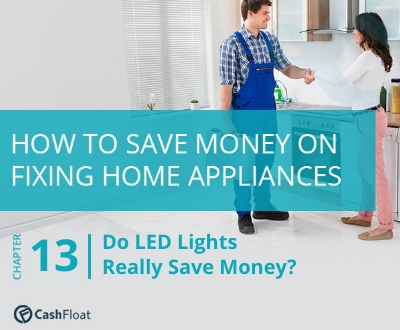 Story highlights
LED lighting is cheaper to run than traditional lights.
With the latest LED lighting systems, you don't need to change your fittings.
Learn how to diagnose and fix lighting problems yourself.
Most people are aware that changing over to LED lights makes it cheaper to light up the home. However, in some cases, it has been reported that the cost of changing to LED is too high and this may have put off some people from making the change.
LED bulbs use only a fraction of the electricity consumed compared to traditional incandescent bulbs. They are cheaper to run than fluorescent lighting. Also, they can last for up to fifty times longer. Most run for years with no faults or problems occurring. If you were using online personal loans to cover your utility bills, you may no longer need them…
Changing the light bulbs in your home from the old type to the new ones can knock off about £5 per year per bulb. This is a substantial saving and is worth considering if you can afford to lay out the initial costs.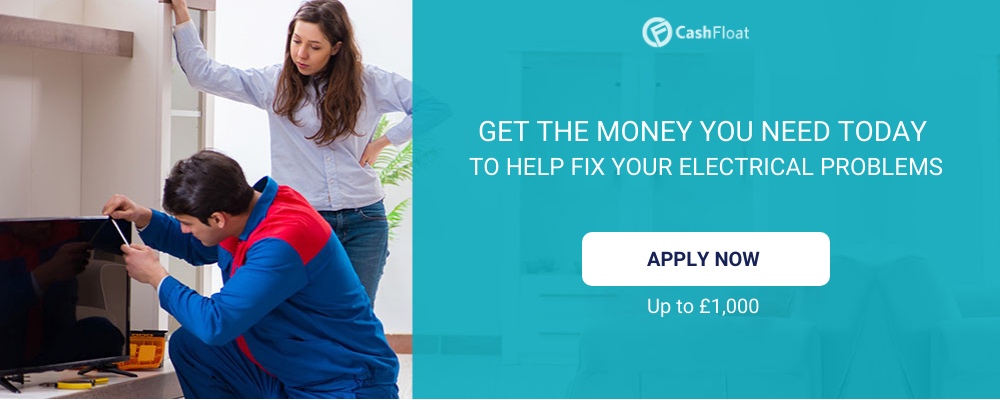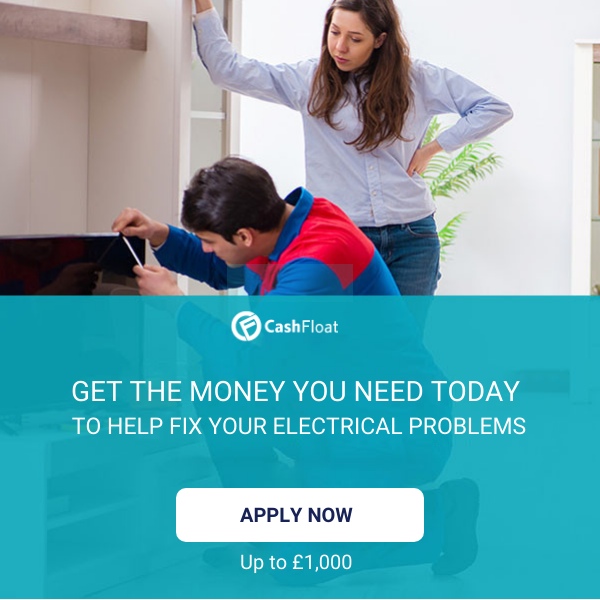 LED Lighting: Why Not Change?
Some people have been put off changing to the new bulbs. The first generation of energy saving bulbs took time to light up properly and gave off a dull cold light that made any room look uninviting. The new generation of LED lights is now as good if not better than the traditional types. LED lighting comes in warm white hues which give off a lovely glow and makes a room look comfortable and welcoming.
Additionally, the latest bulbs are made in retrofit styles. It does not matter if you have older style light fittings. You should still be able to find a LED bulb to fit. It is better to buy the new bulbs from a local supplier. Some of the products sold on the Internet are inferior and can fail which defeats the purpose.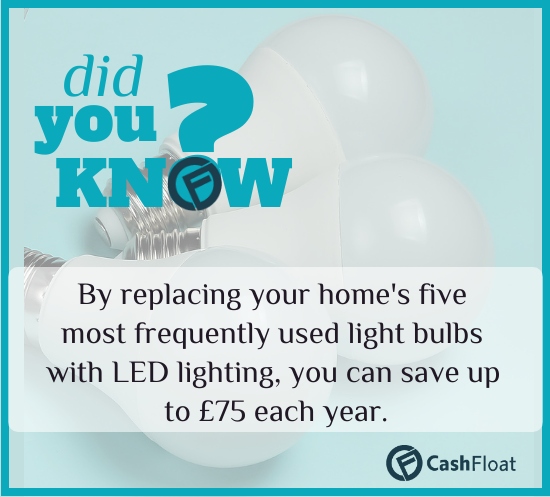 How to Change to LED Lighting
The costs of changing to LED lighting can be expensive, especially if the you need to change the fittings. It might be worth taking a payday loan to switch over because you will be saving much more in the long run. In some cases you can just by an adaptor, but the latest LED bulbs do not make it necessary. However, if you do want new fittings and are comfortable dealing with electricity then changing fittings is quite easy.
It does become difficult if you want to alter the configuration of lighting. This is when you will need to use an electrician. Removing one wall lamp and replacing it with another can cost around £65 and will take about half an hour. But, fitting four dimmable wall lights from scratch can take around one and half days and will cost you up to £600. And, you still have to supply the new fittings.
As you can see, the labour rates for electricians are costly. However, due to the dangers of messing with the electricity supply, it is worth the cost if you need extensive changes. If you need a payday loan to cover the costs you can click here to apply for affordable credit with Cashfloat.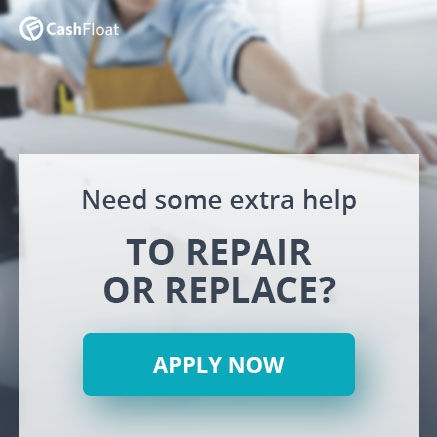 Electrical Repair for Lights
When something goes wrong with the lights, it is tempting to ring the electrician. But, there are some checks you can make before doing so. If you are systematic and logical in your approach, you will be able to identify what is wrong and may be able to fix it yourself.
Most modern homes have a fuse box which is a circuit breaker type. This means that when something goes wrong, the fuse switch trips down and you need to reset it. Older homes may have a fuse box with individual fuses that need fuse wire. All fuse boxes incorporate several circuits i.e. different fuses for power points, lights and heavy electrical appliances like the washing machine and cooker. If you have an electric shower, this will also be on a separate circuit as will an alarm or outdoor lights.
Diagnosing Faults With Lighting
When a fault happens, the fuse may blow or trip out. If it continues to do so after being reset or fitted with new wire this points to a fault with the appliance or the lighting system.
Faults can occur when there is too much electrical current or too little. Overloading a circuit i.e. running too many appliances using a multi adaptor can be the cause of the overload. Alternatively, there may be a short circuit. This occurs when two live wires are touching, or, a live wire touching something else.
Here are some common faults that occur with electric lighting, and how to fix them yourself. Note of caution: always, always turn off electric lights before attempting any repair.
Common Faults with Lighting
If the lighting circuit will not reset and continues to trip out, it might be because heat has damaged one of the light fittings. Using bulbs that are too high in watts can cause heat damage, which makes the lighting cable brittle. Brittle cable results in damage to the insulation of the wire. This causes the circuit to trip out.
The easiest solution to this problem is to replace the whole fitting or the damaged cable. Never attempt any fix unless you have turned off the electricity as this is energy that can kill. Other causes of failure are damp in the wires which will appear corroded.
Water and electricity is a lethal combination. If this happens, you need to ascertain where the damp is coming from. Fix that problem before replacing the light fittings and cable. Water that is touching live electricity will carry the electrical charge. Never touch wet electrical appliances, as you can get a lethal electric shock.
If a light does not work when you switch it on, the first thing to check is the bulb. It may be that it simply needs a new one fitting. If the bulb has not blown, you need to check if power is getting to the light fitting. You can use a voltage checker to see whether the power is live.
Next, try checking the light switch as there may be power there but it is not getting through to the light fitting. This can be caused by a faulty switch and often occurs in those that incorporate dimmers.
Modern Downlighters
Downlighters that have a low voltage soon show signs of wear and tear. This becomes apparent when the contacts show as discoloured black or brown. Downlighters that are not looking shiny and new may need replacing.
Screw-In Lights
Many screw-in light bulbs suffer from poor electrical contact. The brass contacts may be pulled apart due to wear, or they can oxidise causing weak contact. You can try to clean off any corrosion and move the contact springs closer together to cure the problem. However, once again, any repair of this nature should never be undertaken unless the power is totally switched off.
Outdoor Lights
Any outdoor lighting will have different fittings. These will be waterproof. But, these particular kinds of fittings can also suffer from corrosion and cause the lights to fail.

Short circuits caused by corrosion in outdoor fittings will be a persistent nuisance. It is better if you simply replace with a new system.
Recognising Wiring Colour Codes
Before making any attempts at repairs for lighting or any other home appliances it is important to understand the colour codes for wiring. These codes were changed to come in line with EU regulations in 2006.
It is possible that some older properties still have the old system which featured three wires in plugs that were red (live), black (neutral) and green (earth). The new system uses brown for live, blue for neutral and a striped green/yellow for the earth.
The condition of cables is essential to the safe use of home appliances. Any home that has wiring based on the old system should be fully rewired. Most of these wiring systems are more than fifty years old and will be unreliable and almost certainly dangerous.
Get the wiring in your home checked out once every ten years. Only ever employ a qualified and competent electrician to do the inspection. Following these few guidelines, you can be sure that your home is safe and be confident that no one will come to any harm because of faulty electrics.