The 2020 Guide to Debt Management Companies
– Chapter 10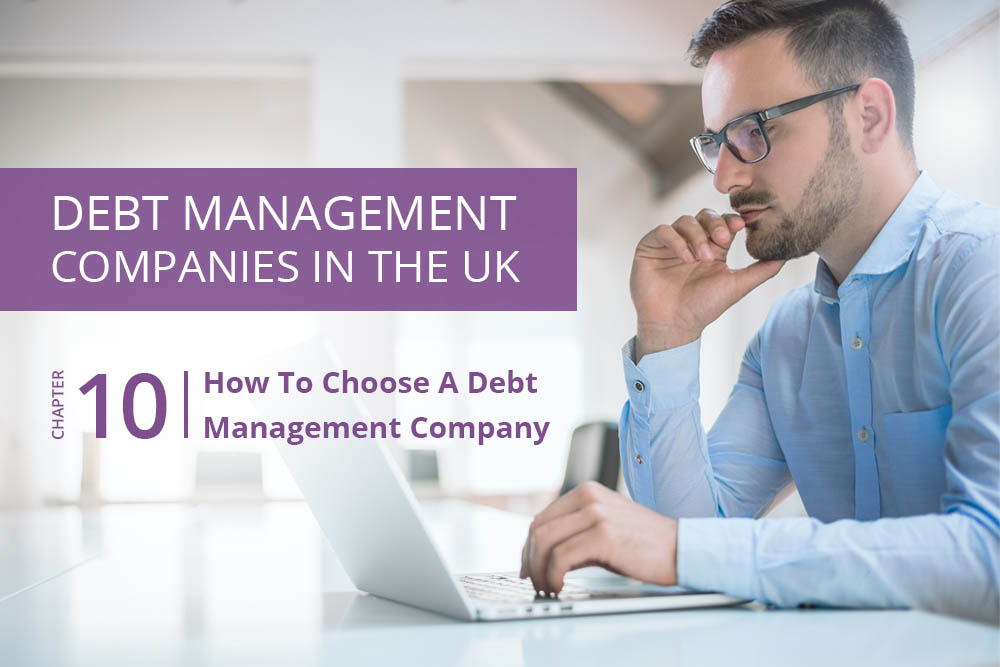 Western Circle trading as Cashfloat is a leading lender of short-term-loans in the UK. Our team have put together an educational series about debt management companies to help people understand where to turn to, should they need debt help. We aim to help everyone, not just our customers, to enjoy a debt free life! In this article, we discuss how to go about choosing a debt management company

Choosing The Right Debt Management Company
If you have mounting debts and cannot make any headway in reducing the amount of money you owe, it may be time to look at setting up a debt management plan. This involves speaking to each of your creditors and coming to an agreement about how much they will accept each month. A debt management plan may also be arranged so that no more interest is added to the debt and this will help to stop the never ending increase in the capital that is owed.
However, although it is possible to do this on your own, many financial advisors will recommend that you go to a professional who will set up the plan and carry it out. So, unless you are confident enough in your own ability to negotiate a reasonable and affordable settlement with your creditors, consulting and choosing a debt management company is often the best way forward.
During the past few years there have been several debt management companies which have had action taken against them by the Office of Fair Trading. These companies were guilty of misleading customers by setting up websites with similar names to non profit making charities who perform the same services for free.
Over 27 businesses were shut down but there are more springing up all the time so how do you know which companies are trying to make a profit from your debt problems and which ones are genuinely free?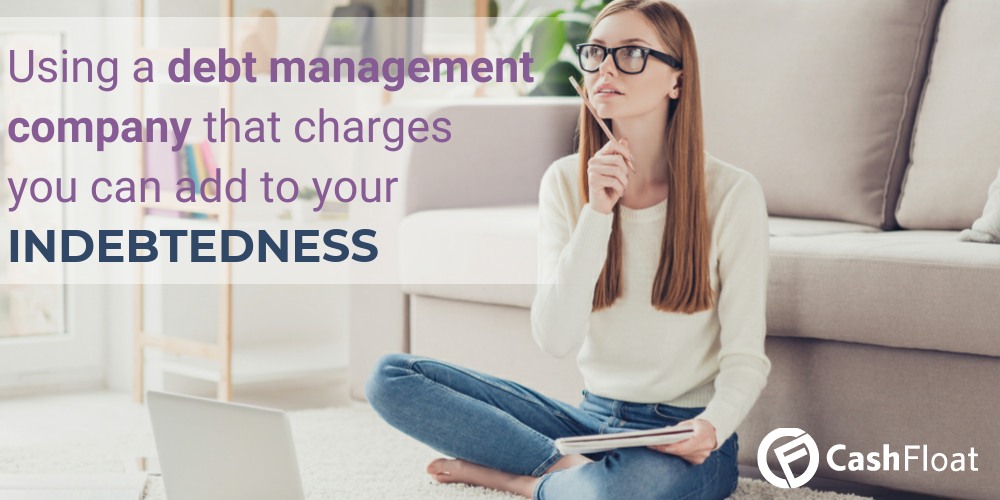 Fee Paying Companies
It is perfectly legitimate for companies to charge a fee for setting up a debt management plan as long as it is a licensed business and it keeps to the rules that the Office of Fair Trading has set up as guidance.
However, finding a company that can be trusted is the most important aspect of setting up a debt management plan and as some of these companies have failed and taken the customer's fees with them, it is now even more essential to find a reliable organisation so that you can move forward and get out of debt.
How Did This Kind Of Business Start
The original kind of debt management plan was set up by county courts which organised repayments of debts using a priority system and taking into account the borrowers ability to pay. Priority debts were deemed to be items like mortgage payments or rent and essentials like electricity or gas bills.
The court would determine how much a person in debt needed to live on, that is, how much they needed for food, bills and clothing and then it would make an order for repayment which was calculated on how much was owed.
In recent years there has been such an increase in the amount of people who have found themselves in debt that some of them made their own arrangements with creditors by setting out how much they earned and how much they could reasonably pay each month. Not everyone is confident enough to deal with this kind of negotiation and this is the gap that debt management companies have filled.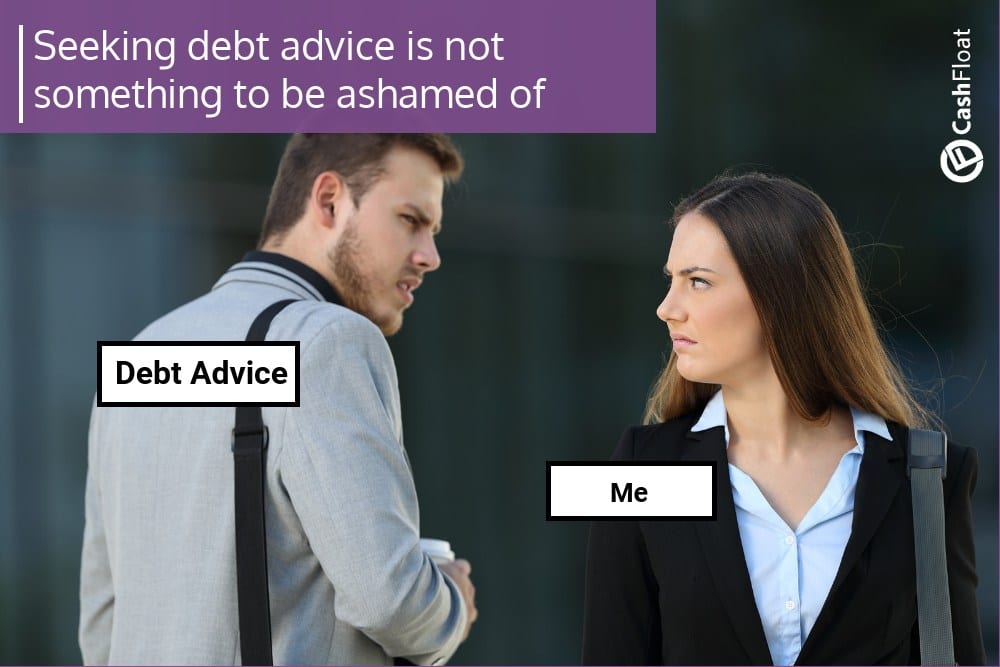 Two Types Of Debt Management Companies
There are two kinds of debt management companies although strictly speaking only one of these is a company. There are a number of commercial businesses that will set up debt management plans and although many of these offer 'free' help or advice, it is important to remember that charges will be made. These can be in the form of a portion of the monthly payment that is made to creditors or in some other form. The usual amount charged is 15% of the regular payment so using this kind of service will only add to your debt.
In the past, the only free help for those with money problems who wanted to arrange this kind of plan to pay off their debts were three charitable organisations and these were the Citizens Advice Bureau, the Consumer Credit Counselling Service and the National Debtline. However, as these three organisations became swamped with applications many people turned to fee paying companies as they needed help quickly. Fortunately, now there is much more help available as several other charities have been set up to help those who are in need.
One of these is the Christians Against Poverty group which helps everyone no matter whether they are church goers or not. Another is StepChange (originally the CCSC) and this organisation also gives help without favour to any particular group of people.
Which Debt Management Company Should I Choose?
Working on the assumption that the OFT and the FCA will not issue a licence to a business that is going to go under, you may be wondering which kind of service is the best one to help you through your financial problems.
It is often thought that a service is only worth something when you pay for it. So, two questions arise. Is it better to pay a fee for a debt management plan or to choose a free service from a charitable organisation and assuming that you can get as fast a service using the charity as using the fee paying company, what advantage would there be if you chose to pay?
The only advantage that a fee paying company could claim would be if it was better at arranging a stop on the interest that was being added to the debt. Since most creditors will agree to this move whether you are sorting the deal out yourself or using a third party to make the arrangements, there is no obvious advantage to paying a fee for a debt management plan.
Using a charitable organisation to deal with your debts also provides you with more options such as a debt relief order. There would be no profit for a commercial business from this kind of solution so it is unlikely you would be advised about it. Additionally, if you have very little income or are on benefits then some commercial businesses will not actually take on your case as there will be nothing in it for them.
Charities Are Professional
It would be a mistake to assume that just because a service is free that it is not using professionals. All of the debt charities use professional advisors who are paid for their work. In addition, they are working for your best interests and not making money out of your problems.
Charities also operate with the same confidentiality when it comes to handling personal information and will only disclose what is needed to make the arrangements with your creditors.
One other assumption that people make is that they will need to do some of the work themselves if they have chosen a charity to set up the plan. This is not the case although certain advertisements by commercial companies could lead you to believe it. The charity will settle an agreement with creditors and only one monthly payment is then made to cover the debts.
The Pressure To Choose
When you are under pressure due to mounting debts it is very easy to see a a big glossy advert and think that you have found the answer to your prayers. Sometimes a creditor may point you in the direction of a charity that will help but more often than not it is up to you to find help.
There are certainly more charities around now that can offer help with debt and the way to find them is to look at a money advice website or you can call the National Debtline which will provide a list of suitable organisations. You may find that a financial organisation that has turned you down for a loan may be able to point out a charity that can help. Finding help with your debts may appear to be an insurmountable problem but there is now a lot of help out there and the sooner that you get advice, the sooner your financial worries can start to be addressed.