The 2022 Guide to Debt Management Plans
– Chapter 23
Want to start a debt management plan? Read here why you should be careful when using a debt management company, and how getting help from a free debt charity can also help you.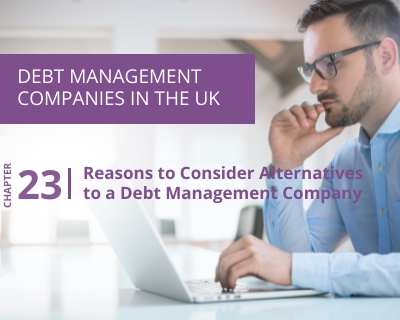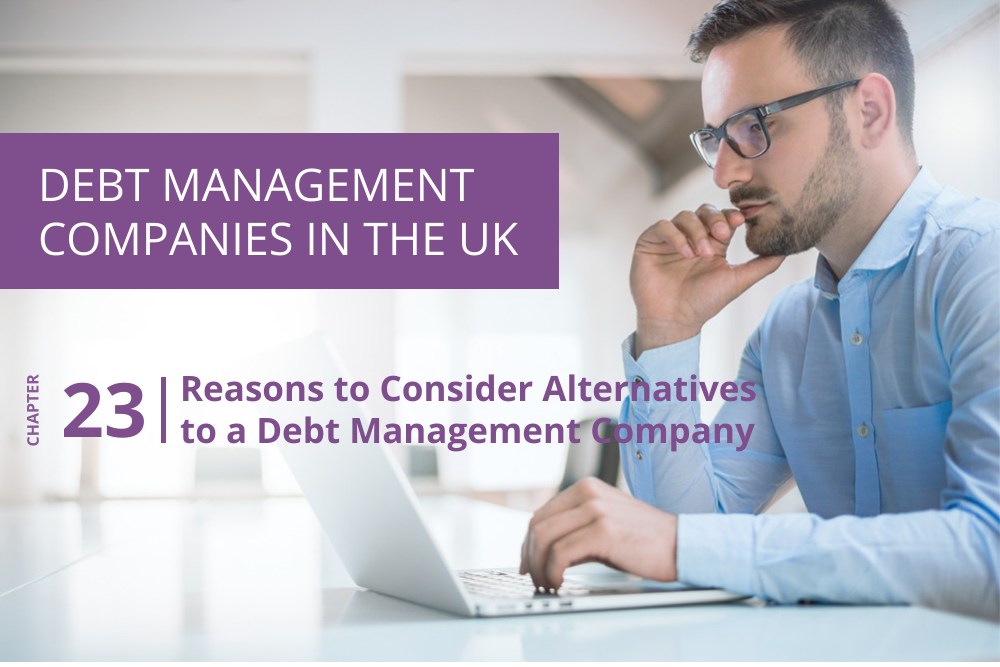 Article highlights
StepChange is a free alternative to help those struggling with debt.
Don't necessarily be swayed by adverts. You should consider all options before choosing the right one for your circumstances.
Western Circle, trading as Cashfloat, is a leading provider of short term loans in the UK. Our team has put together an educational series about debt management plans, to help people understand what to do should they need to use one to manage debt.
In this article, we will explain why people should consider all options before using a debt management company to arrange their debt management plan and how a debt charity can be of help instead.
Debt Management Plan Providers
Debt management plans (DMPs) are a way to escape from debt. Under a debt management plan, a debtor (someone who owes money) will negotiate lower monthly payments with their creditors (the people they owe money to). The lower monthly payments will be less than what they should be paying, but will be affordable and will allow the person to clear themselves of debt in an orderly fashion. As part of a debt management plan, the debtor will normally also ask their creditors to freeze interest and fees while the plan is in place, so that the debt does not become too difficult to repay. While it is possible for someone to arrange their own DMP, it is more common to use a third party provider.
How Can Debt Management Companies Help?
---
Debt management companies act as the third party and help the debtor to arrange their debt management plan. They will help someone who is in debt to organise their budget and negotiate with their creditors, as well as with the ongoing management of the plan. On top of this, when someone initially contacts them, they will give advice on whether a debt management plan is a good way for a person to approach their debt problem. It may be that a different debt solution is more appropriate.
Debt management companies may give debt advice, but they have commercial interests at heart. These are companies which exist to make profit from people who are in debt. Many of the services these companies provide come with fees and there have been doubts raised about the standard of advice which many of these companies provide.
How Can Debt Charities Help?
---
Debt charities also give debt advice and can act as the third party to help debtors to arrange a debt management plan. However, they do this for free and only have the interests of the person who is in debt at heart.
Throughout this guide to debt management plans, we have advised that it is always better to go with a debt charity than with a debt management company. As you will find out below, debt advice given by debt charities is completely impartial and charity debt advisors are highly professional. Charity debt advisors always do their best to make sure a person is tackling their debt the right way in the first place. They also provide a high level of ongoing support. Besides for arranging and managing debt management plans, they can support people through many other debt solutions.
Are Debt Charities Professional?
Debt charities provide a highly professional service and have helped millions of people to escape from debt. The leading UK debt charity, StepChange, help over 600,000 people to deal with debt each year. These charities will help anyone who comes to them and can lead people all the way from an initial contact, through many years of effort until they are able to escape from debt.
Good advice
An essential part of tackling debt is finding the right way to approach it and making sure that you stay on track while you clear yourself of it. The most important thing, with regards to this, is receiving good advice. Debt problems are often very complicated and it is essential to have professional, knowledgeable and impartial advice.
Debt charities do not have any commercial interests and have nothing to gain from people who come to them for help. This allows them to give advice that is only in the best interests of those people. On top of this, their staff are highly trained and very knowledgeable. They can help people to deal with even the most difficult debt situations. StepChange, for example, have almost 30 years experience of helping people in the UK to deal with debt and a large team of well trained and experienced advisors.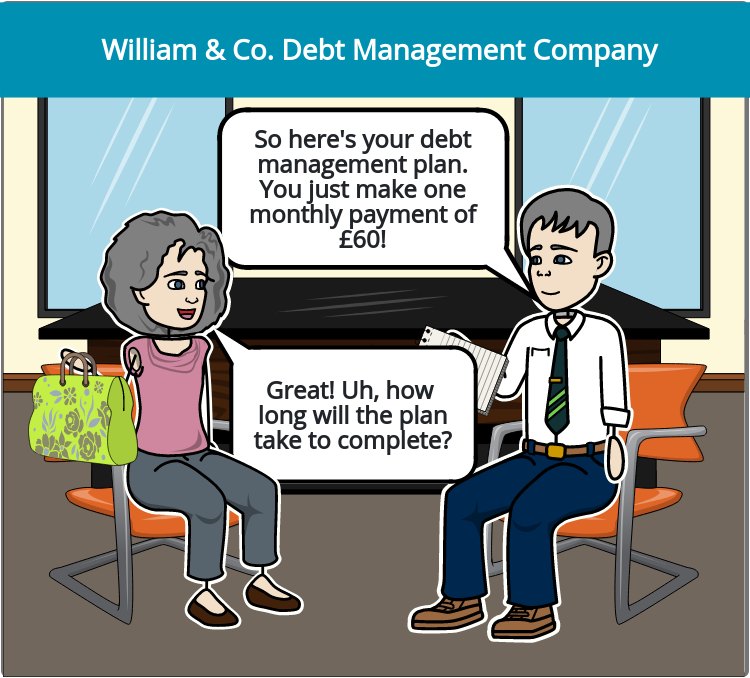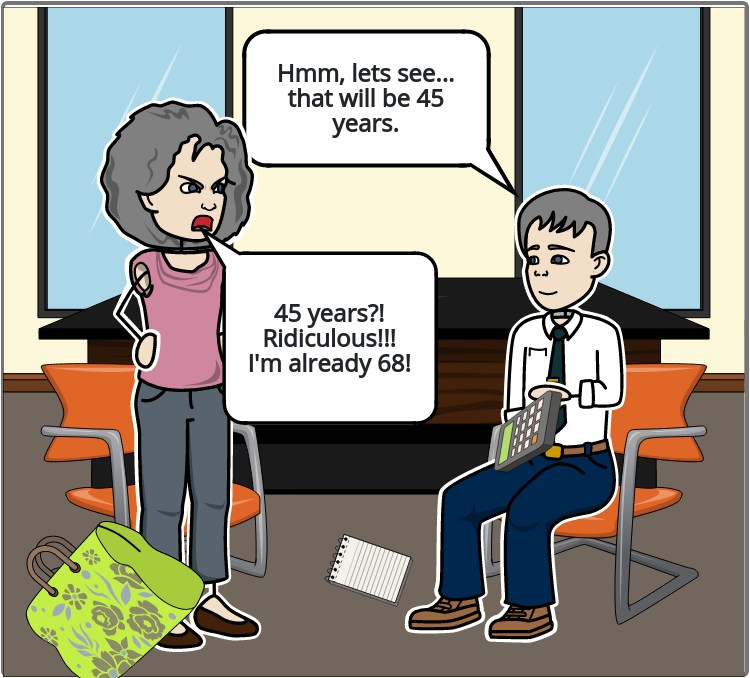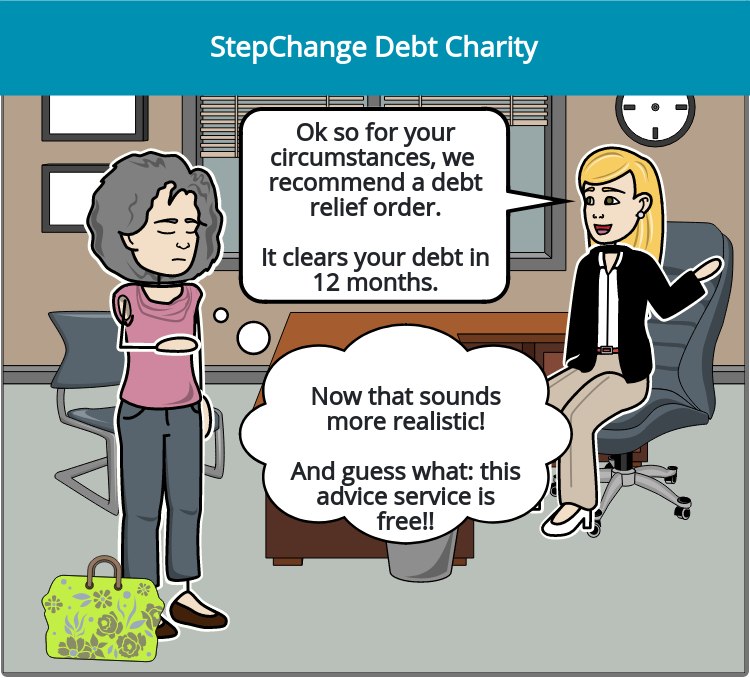 Debt Management Plans aren't the Only Debt Solution
As well as debt management plans, there are many other possible ways to solve a debt problem. The first part of solving debt is making the right choice about how to tackle it. While debt management plans are a common debt solution, it may be that a person will be better off following another course of action.
The commercial debt management industry developed when commercial companies realised they could make money providing particular debt solutions. Some ways of solving debt provide them with income and some don't. Debt management plans are one debt solution which provides income to debt management companies. As DMPs are paid off in regular monthly amounts, these companies are able to take a cut from each monthly payment. Other debt solutions, such as a debt relief order, do not offer a source of income for the organisation which arranges it. It is better to receive advice from an organisation which will not stand to benefit if you take a particular course of action. Debt charities do not benefit however their clients end up resolving their debt problem.
Ongoing Support
As well as giving good initial advice, debt charities are able to offer in depth support. Some people believe that by going to a debt management company they will receive better long term support. This may not be so true. Debt charities are able to provide highly professional in depth support over a number of years and can support people through even the most difficult debt recoveries.
Which Debt Charity Should You Choose?
There are now a number of debt charities which operate in the UK. StepChange are the largest UK debt charity, although there are a number of others which do a lot of good work. Other major charities are National Debtline, Christians Against Poverty and PayPlan. Whether you are just looking for basic advice or for more in-depth support, you will be able to find it at any of the major UK debt charities. For more complete information on who the major UK debt charities are and what they provide, go to Chapter 22 of this guide.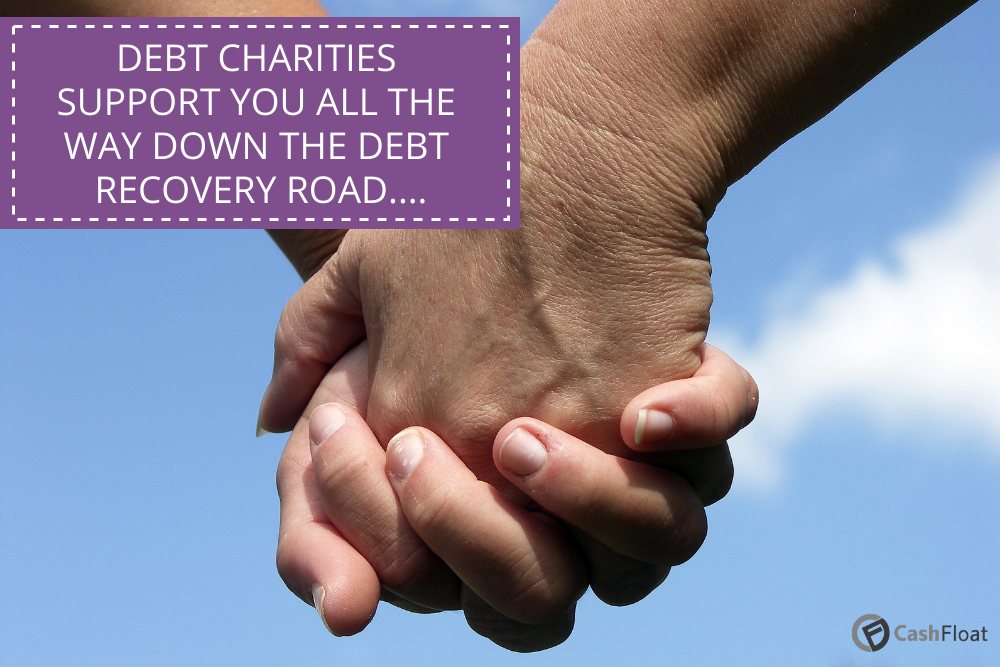 How Professional Are Debt Management Companies?
There is some debate as to how professional debt management companies are and whether they do provide a useful service to their customers. The important point is that, either way, there is no reason to use a debt management company when you can receive at least the same service (if not better) from a debt charity which is totally free.
Bad Advice?
There are some stories of customers receiving bad advice from debt management companies. One common example is where people are advised to pursue a debt management plan, when an alternative debt solution would be more appropriate. Debt management companies do make money from debt management plans, which they would not make if their clients pursue other courses of action. There was even a 2019 report of an 87 year old woman being enrolled onto a 95 year debt management plan. This is an extreme example, but the quality of advice is often doubted. Bad advice could do you a lot of harm and make them a lot of money.
Individual voluntary arrangements (IVAs) are another common example of where debt management companies can make money from their clients. Similar to debt management plans, for each monthly payment a person makes towards an IVA arranged by a debt management company, the company will take a cut.
While it's not guaranteed that you will receive bad advice from a debt management company, you may do. All of this is in light of the fact that you can get guaranteed good advice from a debt charity.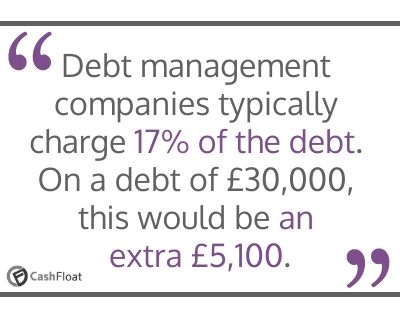 Better Service?
Debt management companies often claim to provide a better service to their customers than debt charities. One example is when they claim to be better at reducing interest and fees on debts, while a debt management plan is in place. There is no evidence to suggest that this is true and there is no reason why a creditor would favour the request of a debt management company over a debt charity.
UK Debt Management Companies
To help people to become familiar with the names, here are some of the better known UK debt management companies:
The Finance Wellness Group
MoneyPlus
DFH Financial Solutions
National Debt Advice – This company mimics the name of National Debtline (which is a respected charity).
Gregory Pennington
Don't be Swayed by Adverts
It is important to go with an option that suits your situation best and not to be swayed by advertisements and other sales tactics that a company may use. Some people are just unaware that free help is available from debt charities because of the advertising dominance of commercial companies.
Don't use a company which is looking to gain from your situation when free and better help is available.
Changing Your Debt Management Plan Provider
While some people who read this will be new to debt management plans, other people may already be paying into one. If you are currently tied into a debt management plan which has been arranged by a fee charging debt management company, do not be afraid to leave and switch to a plan provided by a free debt charity.
Paying into a debt management plan with a fee charging provider will cost you money and may make it take longer to clear yourself of debt. Typical fees charged by a debt management company are 17%. On a debt of £20,000, this is a total of £3,400. There is no reason to pay for a debt management plan.
Often, when people have already arranged a debt management plan with a debt management company, they mistakenly believe that the contract is legally binding. DMP contracts are not legally binding. While, sometimes, there can be complications involved in changing, it is always possible to change. Our advice is to speak to a debt charity and see what they recommend before you cancel your agreement. New negotiations may have to be made with your creditors and there may be complications when you switch over.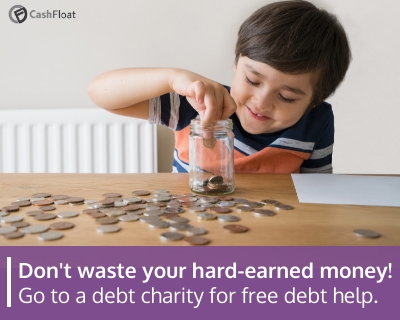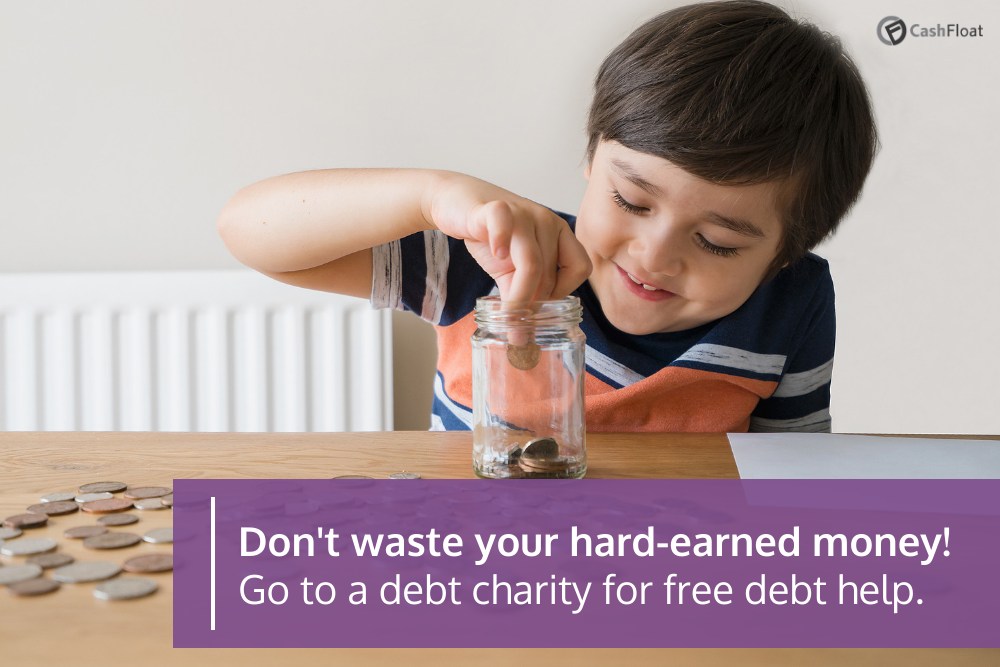 Beware of Consolidation Loans
As well as being wary of services offered by debt management companies, you should also be wary of companies which offer debt consolidation loans. While debt consolidation loans are a viable debt solution, they are a risky way to solve a debt problem. You should not take out a debt consolidation loan without receiving professional and impartial advice and being absolutely sure that it is the right thing to do. These loans are a risk and can be more expensive than people think. Often the risk that they pose is that they require a person to secure the loan against their home. This could cause them to lose their home if they are unable to make repayments.
In Summary…
Throughout this Cashfloat guide to debt management plans we have advised that people look into all options before settling for a debt management company. There are many doubts raised about the quality of advice offered by these companies. Make sure that you take debt advice from a debt charity, which has nothing to gain from your situation. As well as it being possible to get good advice from a debt charity, you will also find that they are able to give you a high level of support throughout the whole process of your recovery from debt.