The 2020 Guide to Debt Management Companies
– Chapter 7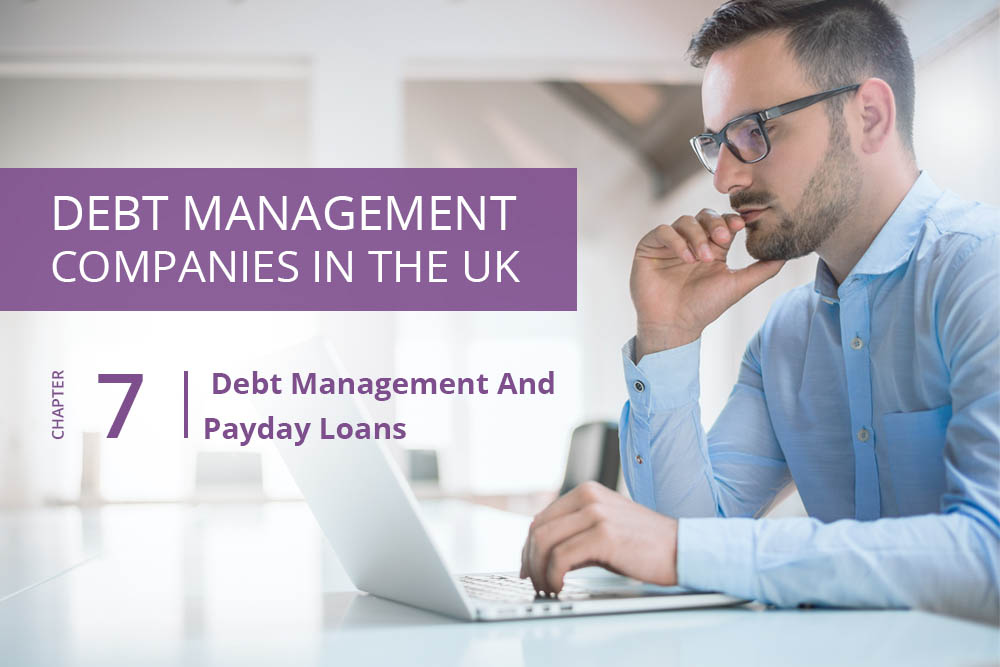 Cashfloat.co.uk is a responsible short term lender in the UK. We are here to help our customers get out of a short term financial problem and do everything to ensure that our loans do not cause further debt distress. This article will help you decide if debt management using payday loans is a good correct solution for your money problems…
Loans for people on a debt management plan
First of all, if you are on an active debt management plan, it is not a good idea to apply for more credit. If you are on an active debt management, it is a strong signal that you are not coping with your current credit commitments and it would be irresponsible to apply for more credit.
Who Should I Contact if I can't repay My Payday Loans?
If you took a fast loans UK from a responsible lender, we highly recommend that you contact the lender before rushing to a Debt Management Company. In most cases the lender will be able to offer you better repayment options on your personal loan than a DMC.
Even more so, if you contact your creditor and set up a plan, they are normally happy that you have contacted them and once you agree on a repayment plan, they will not pursue you anymore. If, however, you have too many creditors to keep track of that you feel you are drowning in debt, a DMC is a good solution. Nevertheless, if you are going for a DMC, make sure not to pay for the service. Make sure the company is also regulated by the FCA, provides clear advice, and is transparent.
Cashfloat is a responsible direct lender. We always strive to agree on an affordable repayment plan or settlement with our customers. We urge our customers to call our friendly team for help before turning to DMCs, as we feel that any financial situation can be dealt with patience and care.

Dealing With Urgent Debt
If you have come to the point where your debt has become unmanageable where do you turn? There appear to be lots of options and you can find out a great deal of information from the Internet. Both the Citizens Advice Bureau and gov.uk websites have special sections which deal with debt and from these you may be able to find the best way forward. Still, you may want to consider teh following first:
Is It Really A Debt?

Having worked out whether you actually owe money is one of the first measures to take when dealing with debt. There have been many cases of mistaken identity when someone has fraudulently obtained credit under a wrong name and if this has happened then contacting the company concerned is the first step. If you get no response then it is best to consult a money advisor about what to do next.

Paying Priority Debts

These are the debts that should always be tackled first. Payment for mortgages and rent plus utility bills and council tax must always take priority so that you do not become in danger of losing the roof over your head.

However, if it proves to be impossible to keep your head above water with regard to debt, you may be considering looking elsewhere for funds.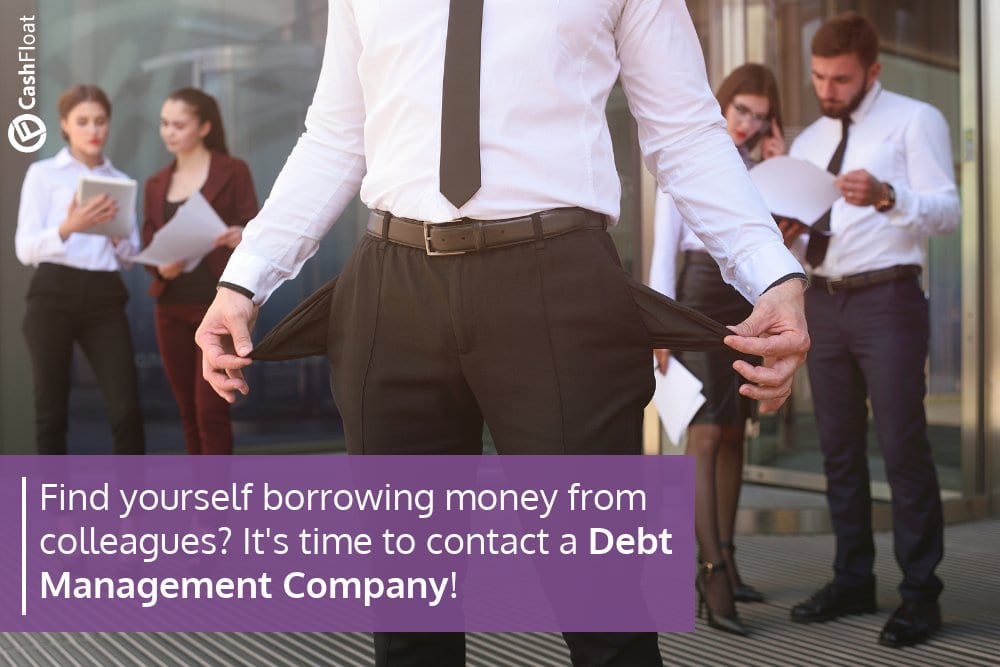 Debt Management Using Payday Loans
As many people are unaware of the existence of debt management plans, they may decide to look for a pay day loan online. The payday loan has been the subject of much criticism in the press and deservedly so. Until quite recently there was little regulation about the rates of interest that could be charged and the terms under which the money was borrowed. This resulted in a lot of people finding themselves in a situation where they owed continually rising amounts of money just by initially borrowing a small sum to get them through to the next payday.
Payday Loans Can Be Useful
There is a place for payday loans and they have proved to be useful to many people. However it is important to realise that this form of borrowing is never going to erase high amounts of debt. The good news is that the worst payday lenders have now exited the business due to the increased legislation that was enacted last year and some of those that remain are set on a course of responsible lending.
Payday Loans Are Not The Best Option
Payday loans can be useful when an emergency arises and the money that is needed urgently is not available until you get paid. In circumstances such as these, e.g. urgent car repairs or a broken central heating boiler, payday loans can bridge the gap.
Responsible payday loan lenders will always conduct enquiries to ensure that firstly, you can afford to pay the loan back and secondly, that it will not put you and your family under financial pressure when the time for repayment arrives.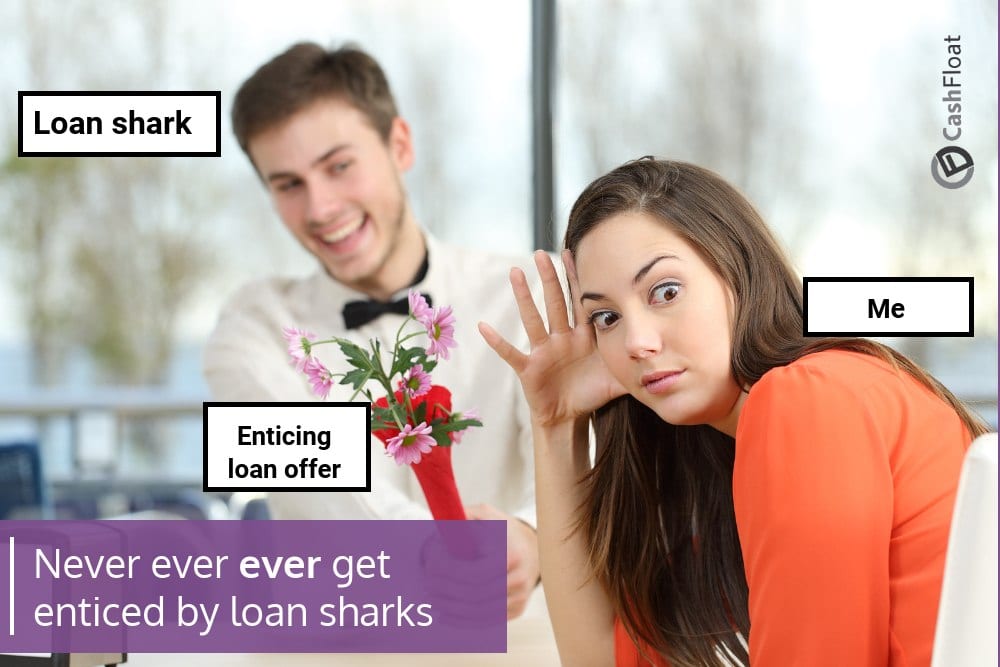 Responsible Lending For Short Term Loans
If you are considering applying for a short-term loan it is vital to approach a responsible lender and if you are refused there will be good reasoning behind the decision. If this happens it may become clear to you that buying time through short term loans is not the way to get out of debt and when this happens it is time to look at other ways to reduce your financial burden.
There is a world of difference between a temporary financial difficulty and a debt situation that has existed for a long time. A responsible payday loan business will always ensure that it acts in the best interests of the customer. So, if a payday loan lender refuses to extend credit, it will be taking this action to ensure that your financial difficulties do not take a turn for the worse.
Transparency From Payday Lenders
The openness of a business will help to tell you whether that company is trustworthy. A payday loan lender that displays transparency about the terms of a loan and the interest rate may appear to be trustworthy bu there are other considerations to take into account.

You need to know what happens if you miss a payment and whether your personal details will be passed to other agencies. In addition, a trustworthy lender will never accept an application if it believes that in the long run you and your family will be worse off.
Assistance From Payday Lenders
Whilst it is clear that taking out a debt management using payday loans is not the best way to deal with an excessive amount of debt, there are some lenders who are now actively seeking to help those who find themselves in difficult financial circumstances.

So, while you may be looking for a last minute desperate solution to your debt you could find help on the website of a payday lender. One of the major companies in the UK has set up a collaboration with a leading charity, Christians Against Poverty, and that organisation has been set up purely to help people who have arrived at a situation where they are unable to pay their debts.
Responsible Lending From A Payday Lender
This is excellent news and not just for the customers, who may discover that although they have been rejected for a payday loan, they can find help from the same company that has turned them down. At last responsible lending is being taken seriously and the company in question should be applauded for its efforts.

Business ethics in the UK have not always put the benefit of the customer ahead of profits but in doing so the company in question has made a positive change in the way that profitable financial organisations operate.
Conclusion: Debt Management using Payday Loans
When you are searching for a solution to long term debt it is often difficult to see the wood for the trees. The realisation that debt management using payday loans will not solve the problem is one that could change your life. Additionally, if you decide to consult a debt management organisation like Christians Against Poverty, you will soon come to the realisation that you are not alone and that thousands of other people are in the same situation.
If you are going for a DMC, DON'T pay for the service. They're supposed to get you OUT of debt, not…
Click To Tweet
Just by acknowledging the fact that debt management using payday loans is not a good solution and taking the first step towards changing the dynamics of your financial situation, you can prevent the continuing spiral into debt. The saying that 'a picture is worth a thousand words' can apply equally to an action. Hopefully taking the first step towards action will lead to brighter and better future for anyone who has suffered from a debt crisis.