The Art Of Budgeting Guide
– Chapter 3
Are you thinking of moving in with your partner, and wondering if it will be cost you more? Discover what Cashlfloat, direct lender payday loans, writes in this article about financial advice for couples moving in together.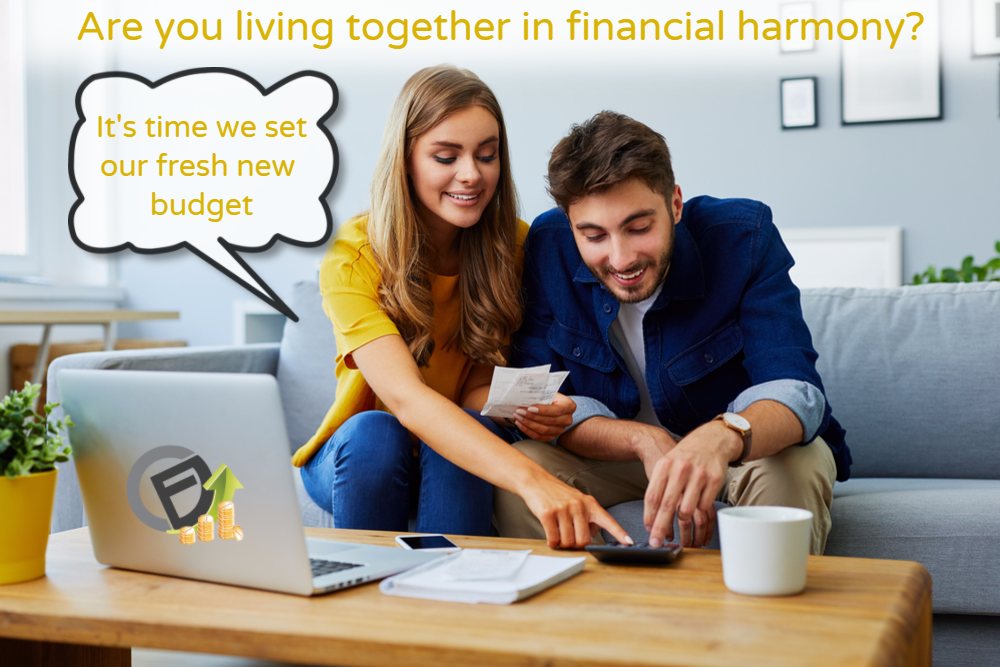 Story highlights
Living together and paying joint bills can save money
Put savings away from joint expenses incase of emergenies
Financial advice for couples moving in togther
It's an exciting time of your life. You've had your years of freedom and independence. Now you have made the decision to live with your partner and, or get married. However, this is an enormous step to take, and it'll have repercussions for your finances.
In this chapter, we look at budgeting for young couples who are setting up home together. We will explain the different ways of organising your joint finances. Another point we will cover is the most common pitfalls to watch out for.
Discuss Money Together
Before you move in together, you should have an idea of what kind of person your partner is. You need to know what their attitude to money is as well as their spending habits. However, irresponsible overspending can be totally different when it's someone you're living with rather a boyfriend/girlfriend. For this reason, it's crucial that you talk about finances before you rent a place or take out a mortgage together. The nature of these financial agreements means you'll be legally liable for the total amount if, they're unable to pay.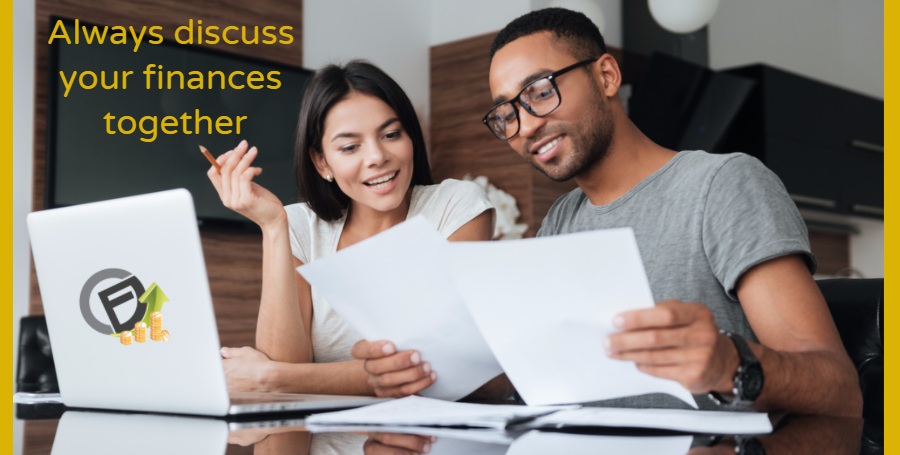 Being up-front at the very beginning will prevent arguments and unpleasant surprises further down the line. This might require compromise and a willingness to understand the other person's attitude to money. If it is necessary, you may need to change your own approach. An element of trust is also essential. If that doesn't exist, you should question whether moving in together is the right thing to do.
Organising your Finances
Here is some financial advice for couples, there are many ways you can organise your finances together. They all have their pros and cons and none of them is the 'right' or 'wrong' way. It's a question of what works best for you and your partner bearing in mind your character, attitudes to money and your personal circumstances. Let's look at the different possibilities.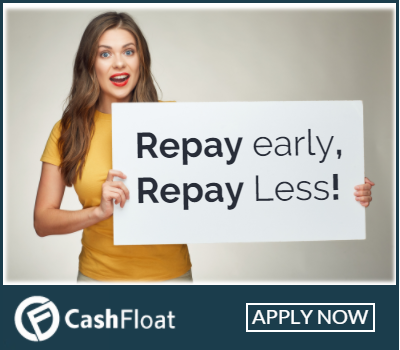 Separate Accounts
You may decide to retain separate bank accounts and split all bills as they come in. This division could be on a 50-50 basis straight down the middle. You could work it out in proportion to your relative income, especially if one of you is earning significantly more than the other.
Joint Accounts
You may make the decision to share both your current and savings accounts. This works especially well if you have similar spending habits, behaviour and habits. To prevent possible arguments, you should agree on a spending limit for individual purchases. In other words, if one of you wishes to spend over this limit, the decision should be discussed jointly beforehand. This will prevent possible feelings of resentment about the unfairness of one of you spending more than the other.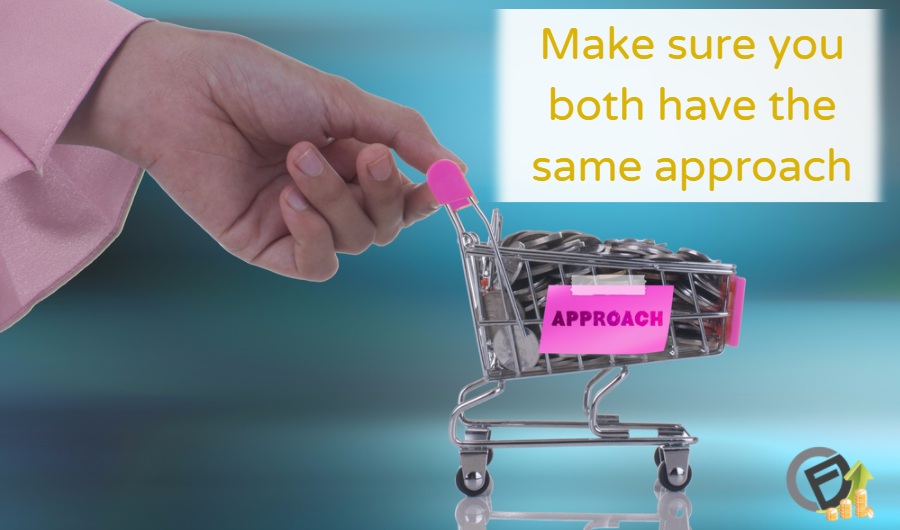 Both Joint & Separate
As a compromise between the two methods described above, you might choose to open a joint bank account to cover your household bills and deposit a set amount into it every month by direct debit. This would ensure that you both pay your priority bills on time. However, you'd retain your own separate account which you can use for your individual personal expenses.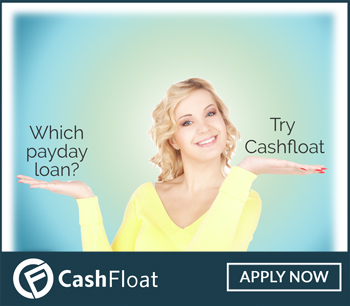 Joint Accounts with Someone with a Poor Credit Rating
If your partner has had financial difficulties in the past, the fact that you're sharing an address with them won't affect your own credit rating. However, as soon as you take out a financial product together such as open a joint bank account, it will have an impact on you. If this is the case, you may want to wait a few years until they've improved their credit score before you take this step.
Who's Responsible for Finances in the Relationship?
In the past when men were the main breadwinners, they traditionally used to be the ones in charge of the household budget. Nowadays, the chances are that you both work so you should both be aware of your household finances. For example, when bills are due and when the home contents insurance is up for renewal.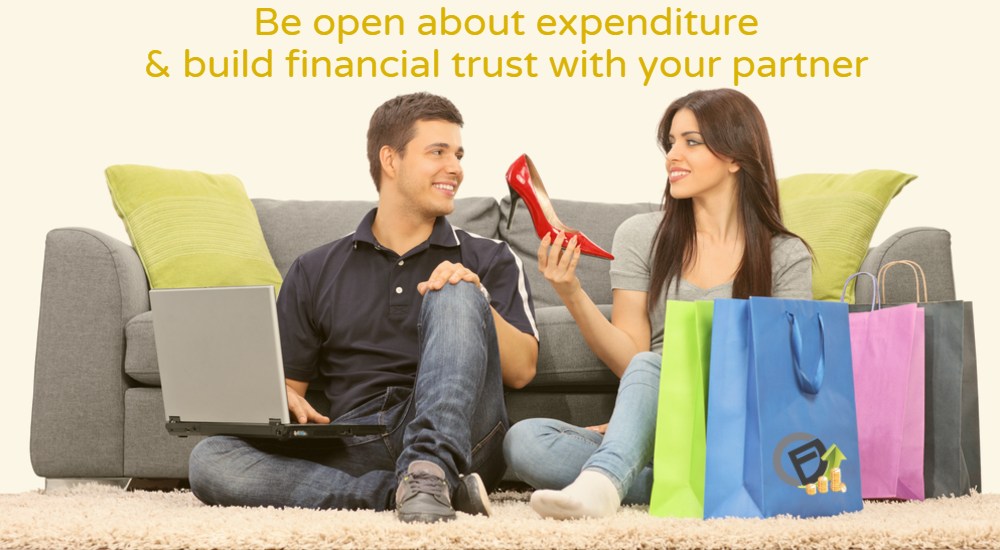 You should talk regularly and openly about money, and don't keep secrets from one another about how much you spent on something. Lying about money can undermine the trust you feel in each other.
Financial Advice for Couples – Keeping Financial Records
In order to make it easier for you both to understand your financial situation at a glance, you should ensure that you keep all relevant paperwork such as bills and bank statements in the same place. Whether this is a drawer, cupboard or in a document case, it doesn't matter as long as they're well-organised. Both of you should know where they are and be able to find them without hassle.
Preparations for your Household Budget
Before you put a budget in place, you should have an idea of how much your expenses are, both as a couple and as an individual. You might need at least three months to fine-tune your household budget until you get a clearer picture. For instance, how much utility bills are going to be on average, and how they may change according to the season.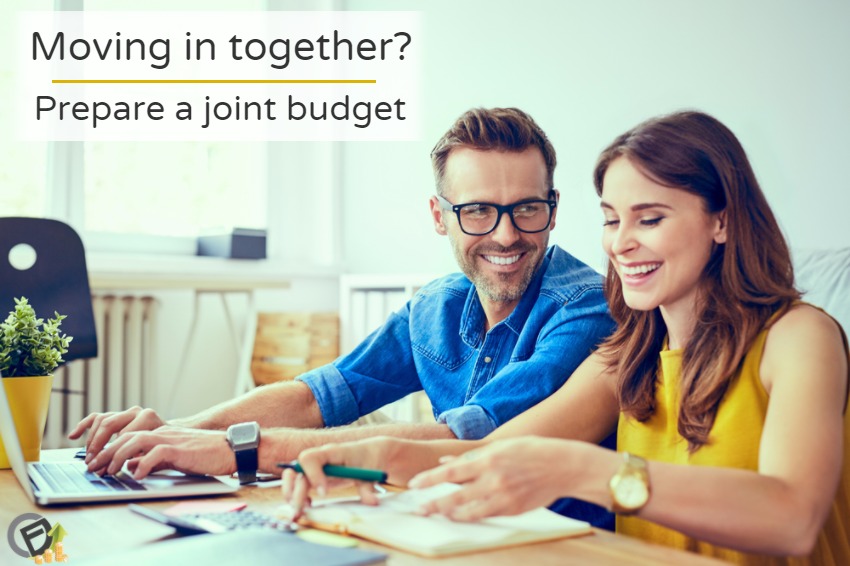 Keep track of your spending for at least thirty days. This can be done by jotting down everything you buy and keeping the receipts. Not only will this method give you an overview of your spending habits but it'll also shock you into changing some of your bad habits and give you ideas on how to economise. For instance, if your daily takeaway coffee ends up costing you £60 a month, you might choose to cut down and free that cash for more worthwhile purchases.
Put the Savings from Joint Expenses to Good Use
There's no doubt that two people can live cheaper than one. From rent to groceries you'll be able to make savings on every aspect of your budget. However, this doesn't mean that you should increase your personal spending to make up for it. Instead, you should use this opportunity to do two things – pay off any debts you've accumulated on credit cards, etc. Then try to put some money by for your future.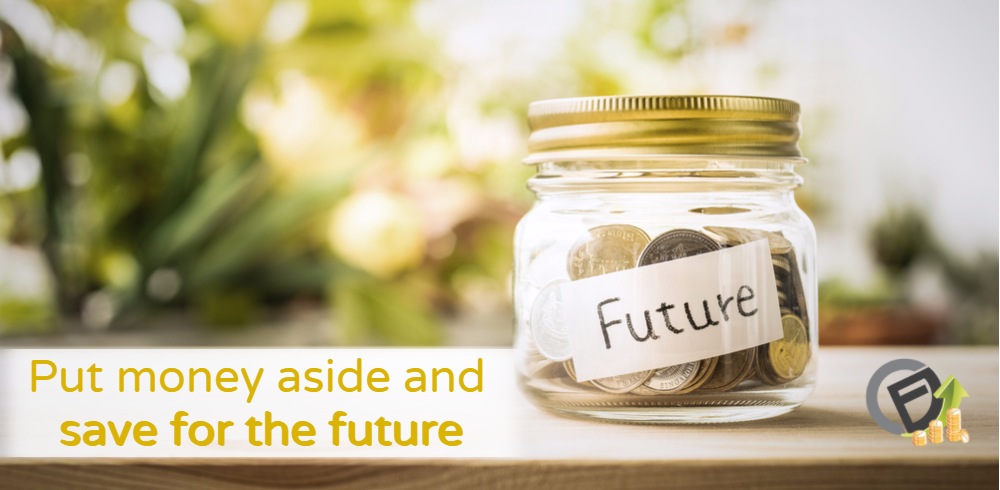 An important piece of financial advice for couples is when paying off your debts, you can do one of two things. You can concentrate on small amounts so that you feel a sense of achievement as the debts reduce in number. Alternatively, you could reduce the debts you have with the highest interest rate. It'll need patience as you won't see an immediate difference. This way you'll save money in the long-term.
Moving in together will give you the chance to think about where you see yourself in five or ten years time. Whether you plan to marry, buy property or have a child, all of these long-term goals need you to make a serious commitment to saving. You won't be able to save until you have a budget in place.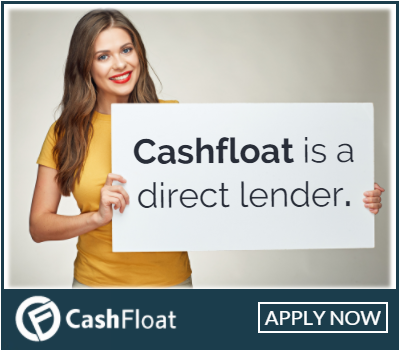 Setting up your Budget
Once you've kept records for at least three months, you're ready to set down a more reliable and realistic budget. Start with your priority bills, which are rent or mortgage payments, utility bills including Council Tax, phone and internet bills, your supermarket bills and any insurance policies you may have.
Other categories include your transport costs, whether these are all the expenses associated with a vehicle or commuting costs. Then your personal expenditure covers entertainment. Also, there are leisure activities such as membership of a gym and clothes shopping.
Some financial advice for couples would be to also allocate a sum of money for saving. If you put by whatever you have left in your current account at the end of the month, you'll never manage to save much. Instead, you ought to transfer a specific amount by direct debit as soon as you get paid. This will give you the incentive to economise since you won't have that amount available to spend. Otherwise you might have to rely on taking out short term loans.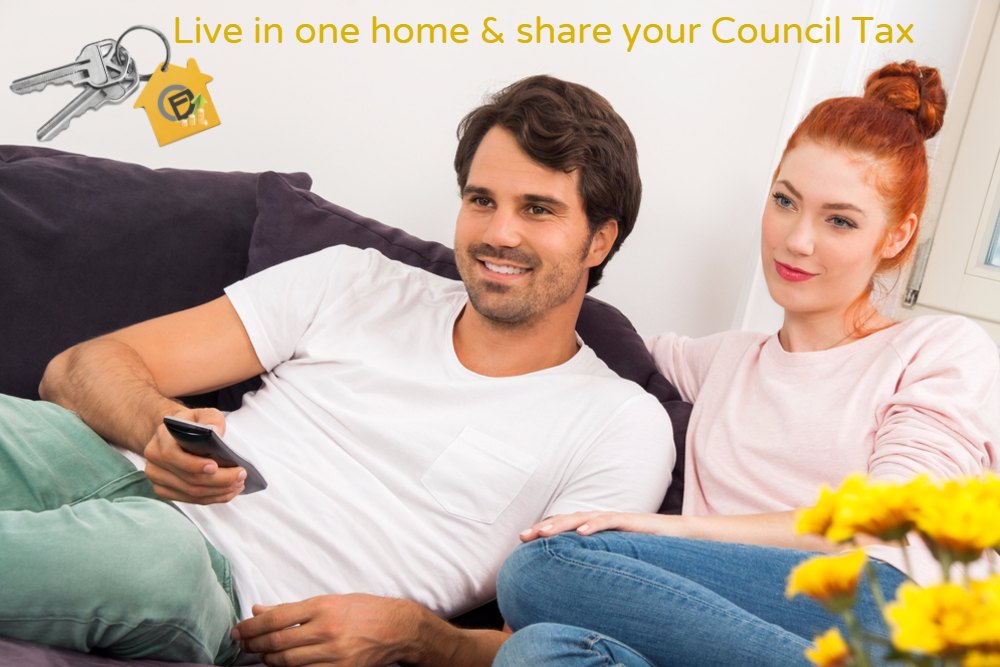 The general guideline for how much you spend is the 50-20-30 Rule. In other words, 50% for priority debts and living expenses, 20% for savings and 30% for your personal expenditure. You may find that your budget differs slightly according to circumstances, but it's a good rule to follow.
Common Pitfalls to Avoid
Budgeting isn't an exact science, it needs patience. You should give a general reappraisal at least every three months. As your personal and financial circumstances change, your budget may need to adapt as well. Discussing this as a couple will prevent arguments and stop any serious problems developing. If you see it isn't working, make changes rather than abandoning the budget.
The other reason why people's budgets don't work out is that people don't put money aside for an emergency. Ideally, you should have at least 3-6 months' salary put away in case of the unexpected. Together you must decide what an emergency is and decide jointly when to break into this fund. Urgent repairs to the car would be classified an emergency but is attending a friend's party the same? Set limits beforehand to avoid quarrels, and the need to take out instant decision payday loans.
One common pitfall that people often make is that they forget how much popular celebrations like Christmas cost or the price of holidays. A peice of financial advice for couples would be to include it in your budget as a separate category so you can pay for it gradually over the year. You might agree extra expenses come out of your savings account.
Financial Advice for Couples – Summary
It is important to follow financial advice for couples when starting out your shared life together with an honest and open dialogue about money, with a well-organised budget will prevent arguments and problems later. The alternative is that conflicting attitudes might undermine your entire relationship and could even lead to separation.
A budget can save you money; not only will you examine your own spending habits but provision for a rainy day will mean you won't resort to high-interest unsecured quick loan when faced with an emergency. As a result, you'll be in a healthier financial situation and be able to achieve your goals for a shared future together.