How To Save Money On Fixing Home Appliances
– Chapter Twenty Seven
One of the most annoying things that ever happened to me was when the washing machine broke. It was Thursday afternoon I had 8 loads of laundry to do before the Saturday, when we were flying to Rhodes for the summer. Plus another trillion details to take care of. And then argggg, the washing machine broke. We ended up taking an express payday loan to buy a new one. Don't let that happen to you.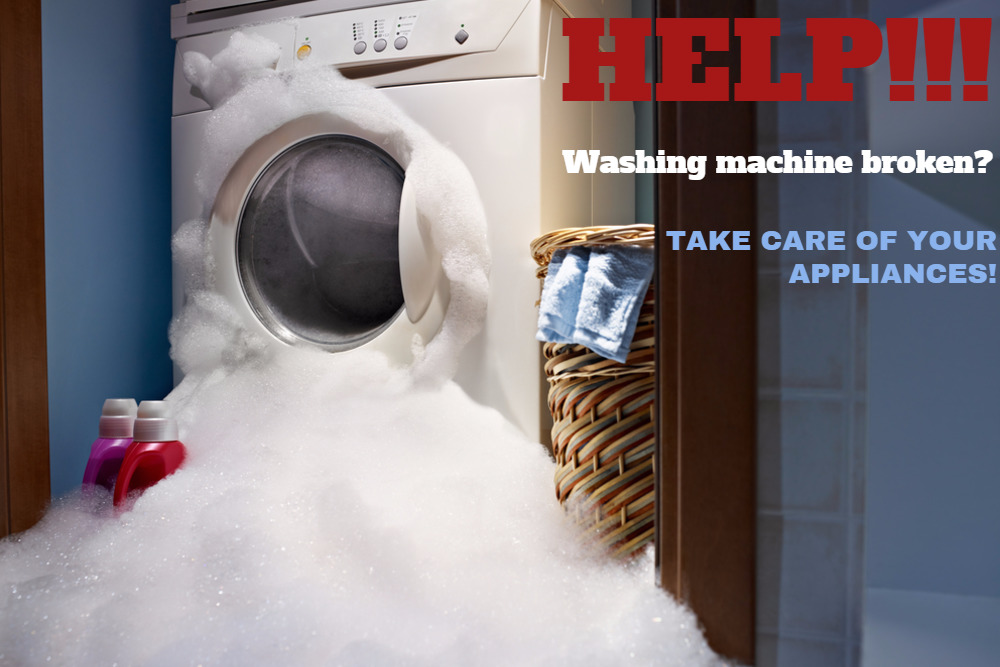 Caring for your Household Appliances
Whilst there are no guarantees, and machines somehow know when you the busiest time in the year is, caring for your appliances will almost certainly increase their lifespan. Here are some tips on how to get the most out of your household appliances.
Read The Instructions
We will start with something that hardly anyone ever does. Yet, it is hugely important. Read the instruction booklet! If you are serious about increasing the lifespan of your electrical goods, you should read the literature that comes with it. Yes, those annoying brochures that you have to search through 20 different languages until you find yours are actually supplied together with your appliances for a good reason! The fact is that it often contains a lot of really pertinent information. We are put off by the fact that this information can appear complicated and perhaps even boring. But reading the directions will let you know if there is anything specific that you need to bear in mind about the actual make or model that you have. Sometimes, this might make all the difference, perhaps even stopping it from being broken, or needing costly repairs. And don't forget to store the instructions away once you've read them. You never know when they might come in handy again. Silly as it sounds, this is one of the best things you can do for your appliances.
Make Cleanliness A Priority
Whilst each appliance needs different care, one statement holds true no matter machine we are talking about; keep it clean. Cleanliness is something which we usually fail to appreciate properly. Chances are, you only clean your household appliances when they are in dire need of it. Cleaning should be a central aspect of looking after pretty much anything in the home. There are many appliances which will suffer a much worse fate overall if you do not clean them properly. Many appliances, such as your fridge and freezer have fans to keep the motor cool. If that gets clogged up with dust, your appliance will malfunction pretty quickly. And you know what that means? Avoid taking a cheap short term loan for your new appliance. When you go on a cleaning spree, don't just clean around your appliances, clean them too. Make an effort to clean them inside and out, as this makes a noticeable difference to their performance.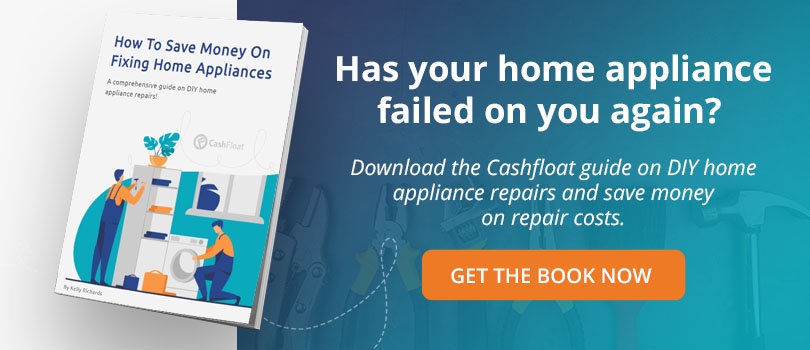 Know What They Are For
Some Household appliances, can tempt you to use them for something other than their intended purpose. It might feel as though you are saving time or finding a new, clever solution to something. However, there is a good chance that what you are doing is not good for the machine. Don't use your washing machine to clean your walking boots. And DON'T clear away weeds with your hand blender!! But that is not the only reason not to do this. If you misuse an appliance in this way, it might even pose a safety risk in your home. What's more, if you have a warranty on the item, then it would likely become void. For everything in your home, make sure that you have a clear idea of exactly what it is to be used for. And make sure that you do not use it for anything except that specific purpose.
Only Use It When Necessary
Any kind of machine worsens over time. While everything will eventually become useless, you may as well try to lengthen the life of items as much as possible. The best way to do this, without a doubt, is only to use your machines when it is necessary. If you find that you often use appliances when you don't need to, you should find ways to avoid this. This doesn't mean that you should work harder. Your appliances are ultimately there to make your life easier. But try keeping usage to a minimum by being efficient and economical. For example, avoid half loads of laundry. Your machine works just as hard if you fill it full. Ultimately, you want to try and minimise your use of household appliances as much as possible. The more you use them, the less likely they will last all that much longer. It is far better just to make sure that you use them as and when you need to. This simple change can make a considerable difference overall.
Get Everyone Involved
It is the case that the busiest homes are those which suffer more broken appliances. If you live in a busy home, then you can probably appreciate this. After all, having kids running around is usually enough of a reason for appliances to be broken or go missing. No matter what the size of your home is, you should try to get everyone involved in appliance care. Too often, it is down to one or two people in the household to look after all of the electricals. The truth is, this rarely actually works. If you are serious about taking better care of your appliances, then you will probably need some help. At the very least, you will want to try and encourage people to take better care of them when they are using them. That way, you can be sure that those appliances will last a much longer time.