Is it cheaper to use disposable plates and cutlery than real crockery? Cashfloat are here to save you money and help you budget. Read on as we explore the pros and cons of using paperware and how it can affect your budget.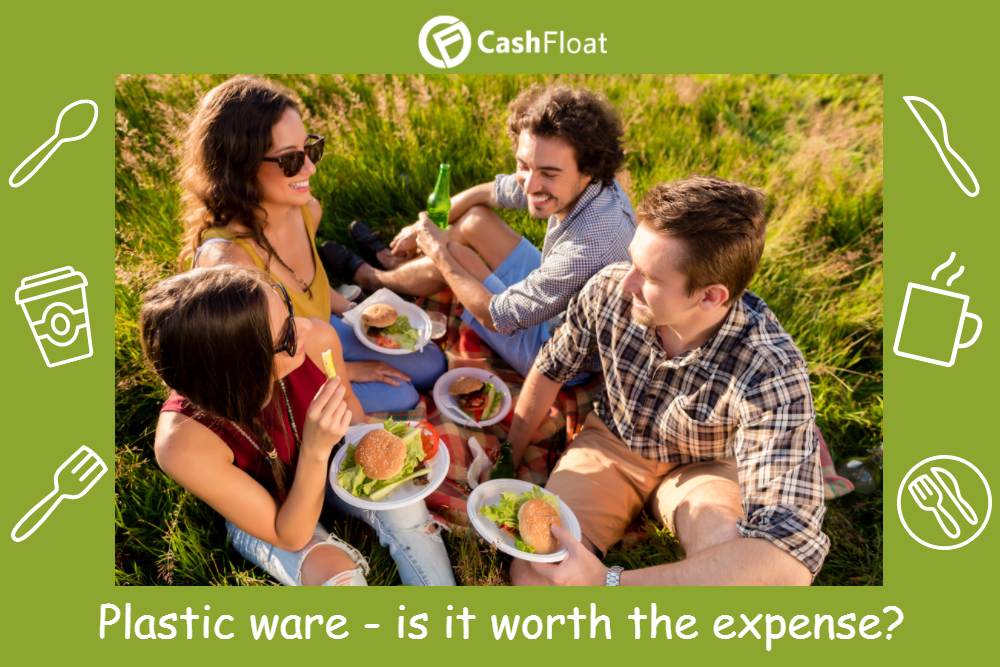 Using disposable plates and plastic cutlery can save you time and effort washing-up your traditional crockery and cutlery. Even people with a dishwasher complain about having to load and unload it. So are there any advantages to using disposable tableware and kitchenware? Read on for tips and advice.
In this article, we will atlk about:
Firstly, advantages of using disposable plates and cutlery
Secondly, disadvantages of using disposable plates and cutlery
Thirdly, what are the costs of using disposables?
Next, environmental impact of using disposables
Then, using disposable kitchenware
Also, can using disposables save money at any time?
Furthermore, do you buy takeaways to cheat on disposables?
Finally, saving time and money on dishwashing
Story hightlights
Using disposable tableware regularly can be very expensive
Many kinds of plastic and paper plates can not be recycled
Batch cooking can save you lots of money
Disposable tableware
After a hard day at work, you may be feeling tired and stressed. The last thing you want to face after dinner is the washing up. You may feel temptation to order a takeaway instead of cooking. Using disposable plates and cutlery to avoid the chore of washing up may be tempting. In this article, we look at the pros and cons of using disposables and how it can affect your household budget. Will it save you money or get you into debt? Read on to find out.
Advantages
Disposable paper and plastic plates and dishes along with plastic cutlery may, at first sight, seem like an easy and economical option. They are relatively inexpensive to buy in discount stores like Wilkinson's and Poundland, so why not give it a go?
The answer is don't, except in exceptional circumstances. It will always be cheaper to use traditional crockery and cutlery for your everyday meals. Admittedly it needs washing-up after use, but this is a relatively inexpensive and painless activity. You only need some hot water and a small squirt of detergent. The exceptional circumstances are when you are having a big gathering such as a party. Or possibly when there is a danger of children breaking your crockery when having a party. Save yourself money by only using disposables when it is appropriate.
Disadvantages
The individual pack purchase prices appear reasonably cheap. However, having to buy supplies every week will soon add a burden to your weekly shopping bill. Even just using catering for two meals a day at home is expensive. With two of each plates, bowls and cutlery for a family of four this adds up to a lot. You will probably need to buy a minimum of 56 plates, 56 bowls, and 28 side plates. With cutlery, 56 each of knives, forks and spoons – at a minimum. If you don't want to wash up cups and mugs and glasses, you can probably add a hundred of each to your weekly shopping list. You may also want to add a supply of plastic teaspoons.
One also needs to consider the aesthetic aspect of using disposables. If you have gone to the trouble of buying and preparing delicious food, doesn't it deserve to be experienced at its best? Serving food on disposable plates and using plastic cutlery really could spoil what would otherwise be an enjoyable experience.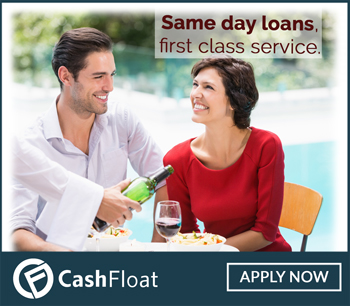 Costs of disposable plates and cutlery
What are the costs of using disposables? Even buying the cheapest options available your disposable cutlery and crockery bill could easily amount to £15-20 per week. You'll also be left with a whole load of rubbish to dispose of. That would amount to an annual cost of around £800 to £1000 or more. Its definately not worth taking out a short term loan for. What could you do with this money instead of using it on disposables? It only costs a few pounds a week for washing-up liquid and hot water for cleaning your traditional crockery and cutlery. That's the best part of £900 left over. You could save that extra £900 for a rainy day or you can use it to pay off expensive debts. You an also use it to pay up credit or store cards which are gobbling up your money in interest every month.
Environmental issues
Many disposable paper and plastic plates are made from low-grade plastics. They can also have coatings and layers making them unsuitable for recycling. This means that they have to be thrown away in your main rubbish bin for collection and disposal in landfill sites. Some disposables claim to be recyclable but, often cost much more to buy. They miss out vital information when promoting these so called environmentally friendly disposables. This is that almost any paper or plastic items contaminated by food residues may render them unsuitable for recycling.
Just in case you do have disposables clean enough to consider recycling check the labelling of the plastic type or recycling advice. You may be lucky and find that your local authority will accept some items for recycling. If you are considering to compost your paper plates and cups, think again. Many paper plates and cups have a waxed coating or a thin laminate of plastic to make them moisture resistant. This is necessary to prevent liquids and moisture from foods seeping through the paper and thereby, making them unusable. These coatings or laminates will make it impossible for you to get your paper plates and cups to rot effectively in a compost heap or bin.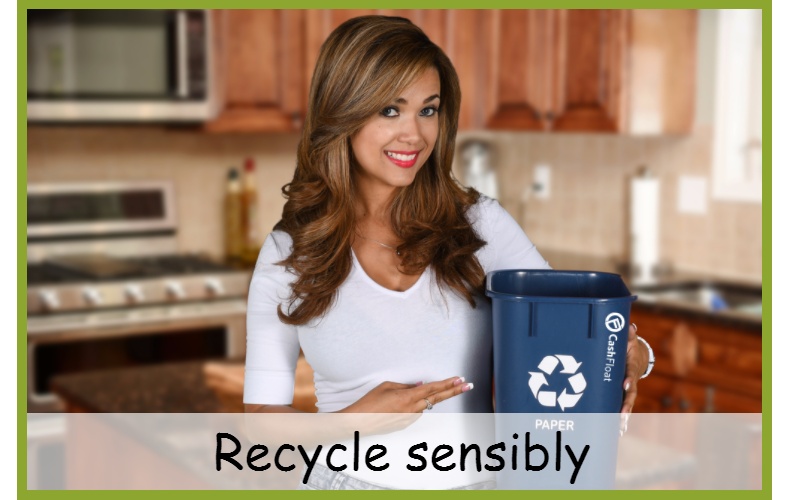 Local council recycling
Take care to check with your local authority advice on recycling. What will be accepted varies considerably from area to area. You can go on gov.uk, type in your postcode and learn about recycling in your town.
Take care to not be over enthusiastic in filling your recycling bins. Local authorities report that people have included unsuitable items or contaminated recyclables in their bins. This can lead to a whole lorry-load being rejected and sent to landfill. Ultimately, this defeats the whole object and efforts of many households when they correctly segregate their waste. Remember that abusing recycling schemes, or using disposables unnecessarily could end up costing you more in council tax. Ultimately, every tonne of waste sent to landfill costs your council money in fees. It also costs them fines for exceeding landfill reduction targets. Likewise, if your council has to re-sort your recycling waste, they incur additional wage costs. This will come from your council taxes.
Kitchenware products
Disposable Kitchenware can make sense for convenience and is justifiable on cost grounds. Learning to meal prep (otherwise known as batch baking and batch cooking) can save you lots of money. Learning to meal prep makes the best use of your time. It also saves you lots of money when compared to buying convenience foods, ready meals and takeaways.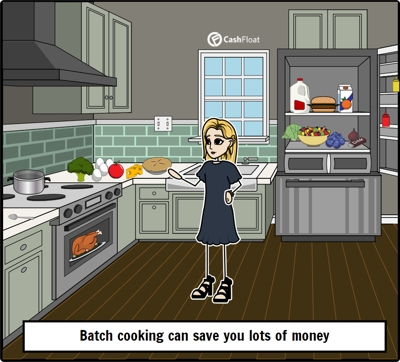 Pre-preparing food means you need to have an effective solution for cooking, storing in the fridge or freezer, and then reheating the food. Tinfoil (aluminium) containers are ideal for pies and baked goods as they can be prepared in advance. Then they can be frozen or chilled until you want them. Eventually, they can be heated in the container. Food bags and microwaveable disposables can also prove excellent storage solutions. It may be a worthwhile investment when you take the ingredient and energy cost savings into account. Search online for batch cooking tips. This link to the BBC Good Food website is full of great ideas. Using cling film and aluminium foil to wrap both fresh produce and prepared food can save you money by keeping food safe and preventing spoilage making it a worthwhile investment.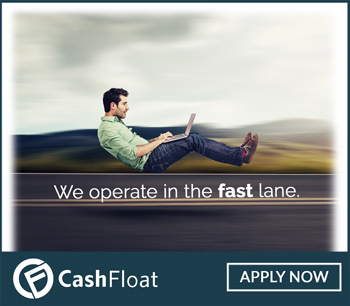 Party tableware
Apart from if you are having a big party, BBQ or Christmas dinner for which you have insufficient traditional crockery and cutlery buying disposable plates dishes, cups and cutlery cannot really be justified. One other justification could be children's parties when the chances of having your bone china broken outweigh the cost of using disposables. However, there is one situation where using disposables can be justified, read on to find out.
Takeaway food
Do you buy takeaways or supermarket ready meals instead of cooking appetising, nutritious meals from scratch? If so you are probably a disposables cheat. Not only are you eating food from disposable containers or dishes, but you're also probably supplied with plastic cutlery from the takeaway too. In a busy lifestyle trying to balance work and family commitments, many people resort to the perceived convenience of ready meals and takeaway foods. Not only are you paying for someone else to prepare the food, but you are also paying for the extra packaging and disposables. You don't want to have to take out a personal loans UK in order to pay for your takeout meals.
By getting organised and reducing your reliance on convenience, you can start preparing your own meals and saving a fortune while eating better tasting nutritious meals. It is easy to cook tasty meals at home for less than £2.00 per person – a massive saving every day compared to paying £5.00 to £10.00 for convenience.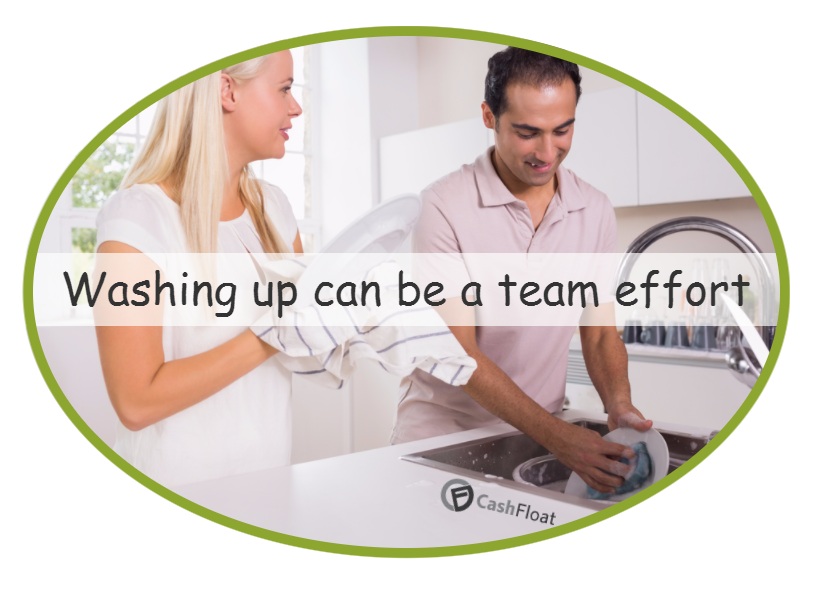 Saving time and money on dishwashing
Instead of regarding washing-up as a drudgery, try to turn it into a fun family event. Instead of mum, or dad, being confined to the kitchen to clear up after a meal, make it into a team event. One person can do the washing up. Other family members can help by drying dishes and cutlery and putting them away. It saves time and makes it into a team effort.
To save money on your washing up, become a savvy shopper. Stop buying big brand products at over the top prices. Own label washing up liquid can be half the price of some big brands. The quality is often as good or better. Aldi's Magnum Premium concentrated washing up liquid got the Good Housekeeping "Tried and Tested" award. If you are lucky enough to have a dishwasher take a look at the alternatives to the big brands when buying tablets. Own label ranges include the latest high-performance multi-formula options to give excellent cleaning and streak-free finishes at much lower prices than the big brands. By buying own brand products you may save yourself a substantial amount of money and eventually help you avoid taking out a wage day uk.
Learn more with these trending articles
Summary: Is Buying Plasticware worth it?
Its definitely not worth it to go into debt to buy disposable plates and cutlery. It is especially not worth it to get yourself a small loan in order to finance your paperware. However, there are times when buying paperware is justified.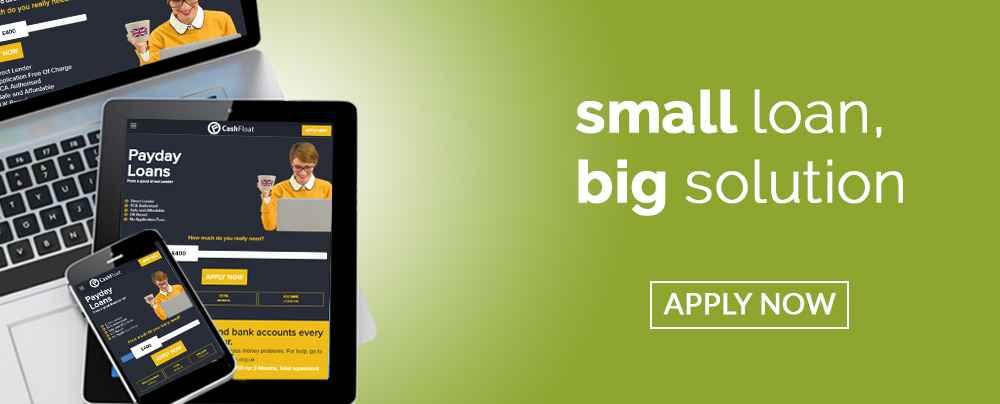 Caribbean born Isla Williams is excited to join the Western Circle Educational channel team. A born writer, Isla had her first article published at age 9 in a local magazine. Isla's joy emerges when pen strikes paper, and she can tap into her creative self. "I love to share knowledge/information and help others to be in the know while being as friendly as I can." Isla is an accountant by profession but has taken a break to do what she enjoys most. Mother nature is her best friend, especially when the Sun is shining. A keen surfer in her youth, Isla looks forward to those rare trips home where she joins her family and hits the waves.