Why are tuition fees so expensive? Were they always like this? How do students cope with so much student debt? Cashfloat have some answers!
Story highlights
There are 23% fewer students applying for degrees in 2017 than in 2016
English students were said to have average student debts of £44,000 each, compared to £20,500 at American public
As a payday lender, we help out people from all walks of life in many situations. Many times, we are approached by students for payday loan help. This article will discuss more about students struggles and how they can help themselves.
Going to university in most of the UK has become prohibitively expensive for many people. In 1998, the UK government introduced tuition fees for the first time. Since then, university prices have risen steadily. Furthermore, the government also scrapped students grants. Student debt is now a big worry for many.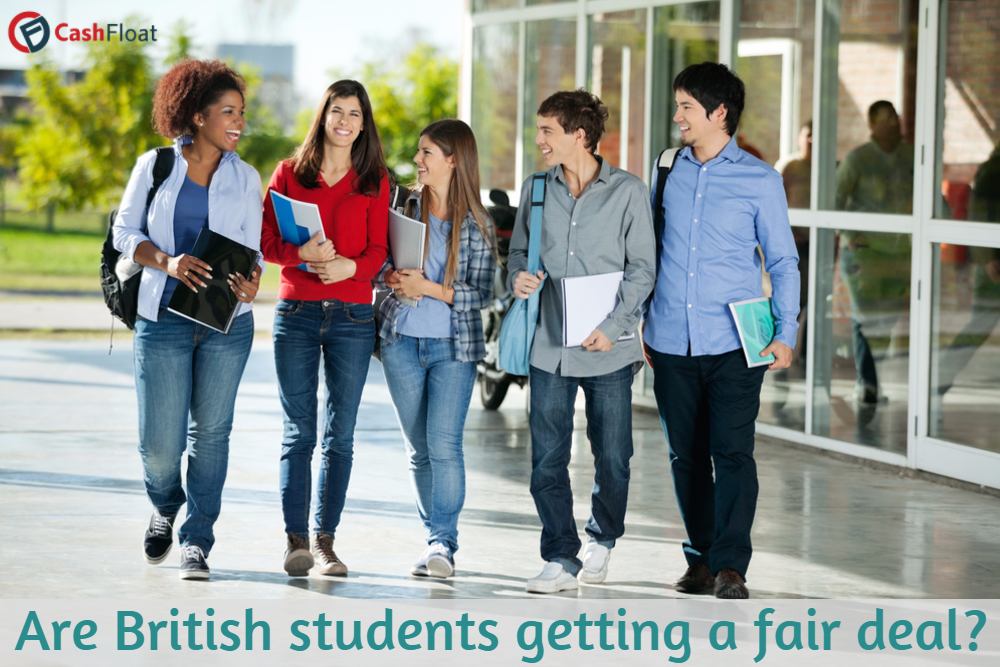 Tuition Fees in The UK
On-campus higher education studies have become more expensive since tuition fees were introduced following a change in the law in 1998. Initially capped at £3000 a year, the cap in England has increased to £9250 each year. (Source: UCAS – Universities and Colleges Admissions Service, which operates the application process for British universities). Going to university has become a worrying prospect for many potential students nowadays. The average student debt increased markedly since tuition fees last increased. A report published in April 2016 by the Sutton Trust estimated that a typical student of English universities left after completing a degree course and graduating with a personal debt of £44,000.
University Fees By Region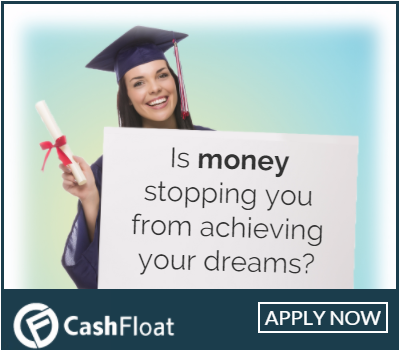 The only exceptions to the £9250 per annum upper limit on tuition fees for UK students are in Scotland. Scottish students do not pay fees, but Welsh students pay roughly half (up to £4046 per annum). In Northern Ireland, Ulster students pay just under half the English level of fees, £3925. The system of government operation in the UK allows the different legislations to set varying maximum tuition fee levels.
This means that your tuition fees will depend on the location of your university and where your residential home is. There can be many different combinations and scenarios. For example, you could be an English student studying in a university located in Northern Ireland. Use the table below to check what the maximum you can pay in tuition fees is.
Maximum Tuition Fees By Region
| | You are studying in: | | | |
| --- | --- | --- | --- | --- |
| You live in: | England | Scotland | Wales | Northern Ireland |
| England | £9,250 | £9250 | £9,000 | £9,250 |
| Scotland | £9,250 | Free | £9000 | £9,250 |
| Wales | £9,250 | £9,250 | £4,046 | £9,250 |
| Northern Ireland | £9,250 | £9,250 | £9,000 | £3,925 |
| The EU | £9,250 | Free | £4,046 | £3,925 |
Any English, Welsh or Northern Irish student looking to study in Scotland will pay anything up to the full "English" fee of £9250. They will study alongside their Scottish colleagues paying nothing.
Furthermore, students from other EU countries, not in the UK, will enjoy free tuition just like their Scottish colleagues. Similar "anomalies" exist when studying in Wales or Northern Ireland. This is because EU law does not allow member nations to discriminate between their native students and those from other member states. That is, except for UK students where domestic UK law and devolved parliaments allow discrimination between home nation students.
Check the following UCAS website for more details on your tuition fees based on your region.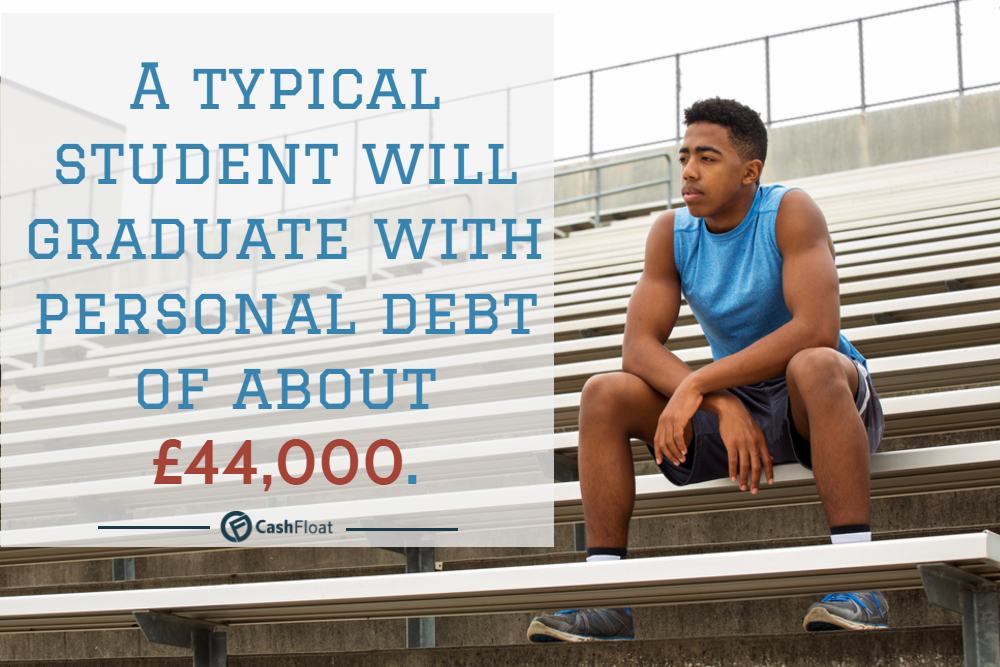 Tuition And Fee Regulations and the UK Government
Long before the government introduced tuition fees, there were many arguments between the major UK political parties. Indeed, since the economic hard times of the 1970s, university funding has been a hot topic. Back in those days, universities (and polytechnics which existed then) seemed to have the begging-bowl out constantly. They repeatedly asked for greater funding from the government of the day. Since general taxes funded education, there were only limited resources available. Universities often complained of underfunding. The exceptions were the "elite" institutions which benefited by having larger research facilities. These facilities helped to attract substantial funding from other sources including industry.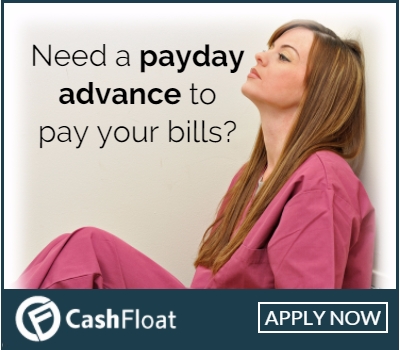 University Degrees: Still attractive despite tuition fees?
We regularly see headlines in the national media about stories of massive burden of student debt. But the high tuition fees have not affected all students equally. The headline figures for university applications at the start of 2017 show a 5% decline in UK applicants versus 2016. However, this camouflages distinct differences when we examine varying categories of applicants.
When comparing the home nations, there are variations in decline: England by 6%, Northern Ireland by 5%, Scotland by 2% and Wales by 7%. The relatively small decrease in Scotland appears to make sense with the no fees policy there. But, the Welsh figure is counter-intuitive as lower fees are in place for welsh students in Wales.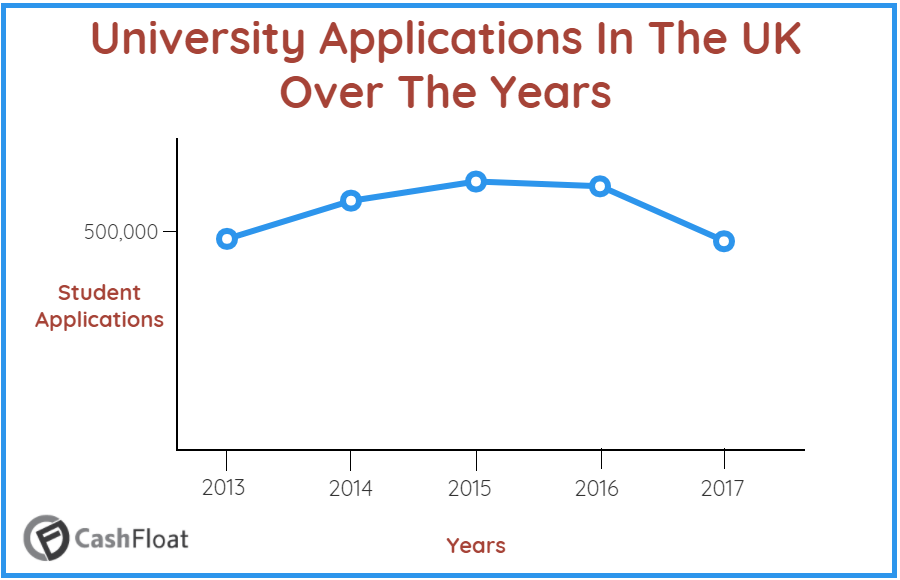 When examined by age and type of student, the disparities are even starker. Non-nursing 18-year-old applicants increased year over year, while the same age of nursing applicants declined by 10%. Overall nursing degree applications appear to have fallen by more than non-nursing degrees. The most significant decrease in applications from UK students is from students aged 25 and over with 23% fewer applying in 2017 than in 2016. Until some concrete research is undertaken, it's hard to know why these variations exist. However, it may be worth speculating.
As Martin Lewis from Money Saving Expert has outlined, not all student debt is real. Indeed as some politicians and interested parties pointed this out when the debates about the introduction of tuition fees were raging. The issue of granting loans direct to students would in many instances "kick the can down the road" as far as higher education funding was concerned. Even though the UK has higher student debt levels than even students in the USA have, the financial burden is not necessarily as frightening. This is due to the way the UK government has devised and underwritten student loans.
Loan Repayment
In America and some other nations, your loan is on a purely commercial basis. You have to start repayments upon graduation. Comparably, the situation in the UK is different.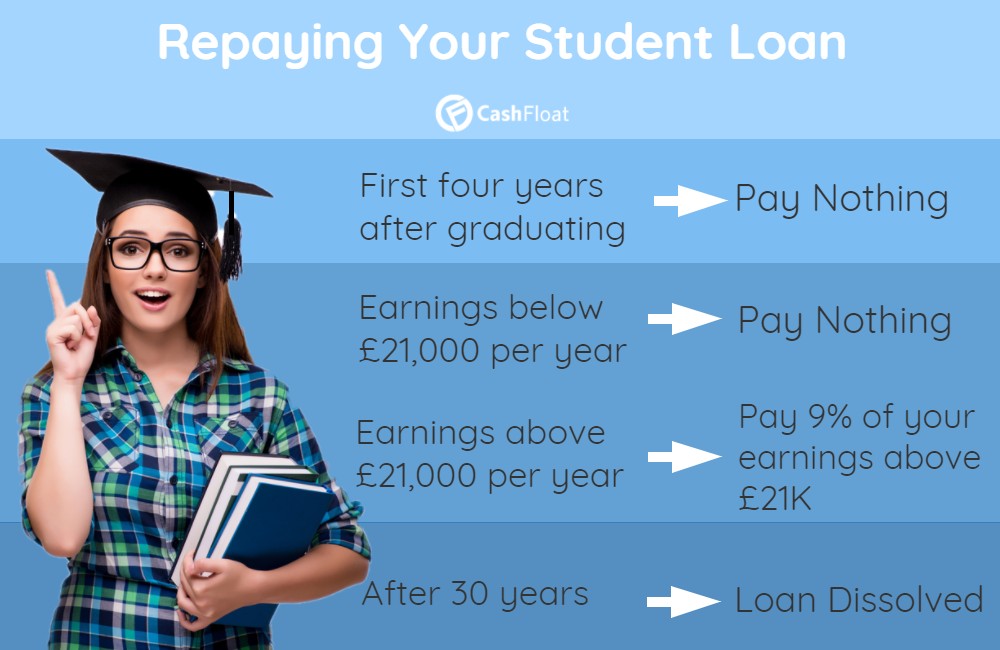 Currently, a graduate only starts repaying their student loan when their salary exceeds £21,000 per annum. (The government recently froze this figure until April 2021, when it may increase or become index linked again, or sooner if government policy changes in the meantime). So, anyone who is on an income of £21k or less will repay nothing at all.
Even when earnings rise over the maximum repayment in any year is capped at 9% of the salary over the £21k threshold. So, for example, someone earning £31,000 a year will pay a maximum of £900 a year, and so on up the salary scale. Many regard this as a progressive form of graduate contribution towards their education. Those who benefit most financially in earnings after graduation pays the most. The poorest and lowest earning graduates will pay back little or nothing.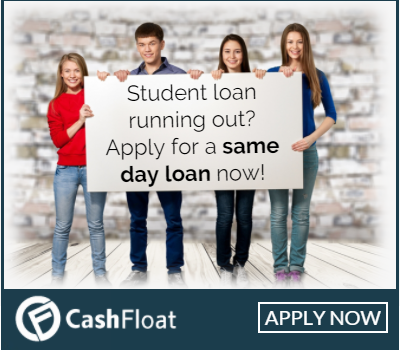 Disadvantaged Nursing Student
This may in part explain why nursing applications have declined: Currently Registered Nurses in the UK earn between £18,482 – £35,772, with median earnings at £23,319. This phenomena puts nurses at a particular disadvantage regarding repayment for student loans. The vast majority will exceed the £21k threshold within a couple of years of graduating and have to start repaying their student loans. However, they will never earn the huge salaries enjoyed by graduates in some other employment sectors. Having to repay £360 out of a £25,000 salary is far more of a hardship than having to repay £5310 from a salary of £80,000 each year. Of course, the boom of loan companies online is a result of situations like these, since many nurses will need to rely on small loans to get by.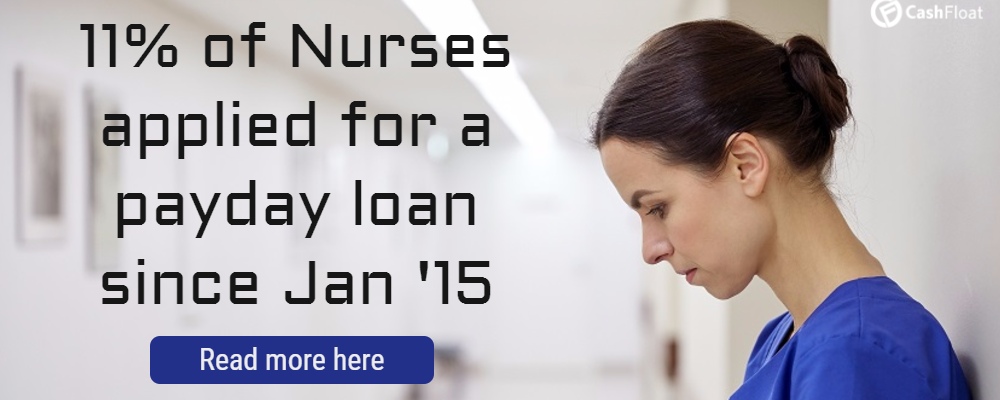 The £21,000 threshold for the commencement of repayment of student loans may also explain the larger decrease in university applications from student aged 25 and over. This group is sometimes referred to as mature students. This could be because older students may already have other debts, including mortgages, and are more averse to increasing their level of debt.
They may also, thanks to prior work experience and career progression, already be above the repayment threshold when they return to work after graduating, but not into stratospherically high earnings. They are part of what some refer to as the "squeezed middle" of society, already under pressure from necessary living expenses taking a large chunk of their earnings. These potential students may be mare averse to taking on further debt and repayment obligations.
Tuition Fees in the UK Summarised
Levels of student debt in the UK have increased significantly since student tuition fees were introduced. Also to be taken into consideration is that without the student grants of yesteryear, most students now have to cover their living and accommodation costs. Often students take out personal loans to cover all or part of the cost. (add internal link here). The Sutton Trust is a respected UK educational charity. In April 2016 they stated that university graduates in England had a higher debt upon graduation than their counterparts in other developed English speaking countries.
English students were said to have average student debts of £44,000 each, compared to £20,500 at American public. Non-profit universities, £15,000 at Canadian universities, with figures of £20,900 in Australia and £23,300 in New Zealand.