Full Guide to Managing Family Finances – Chapter 9
Most people dream of buying their own home – but what would actualising this dream entail? Cashfloat explores the steps to buying a house, the mortgage process and the expected costs.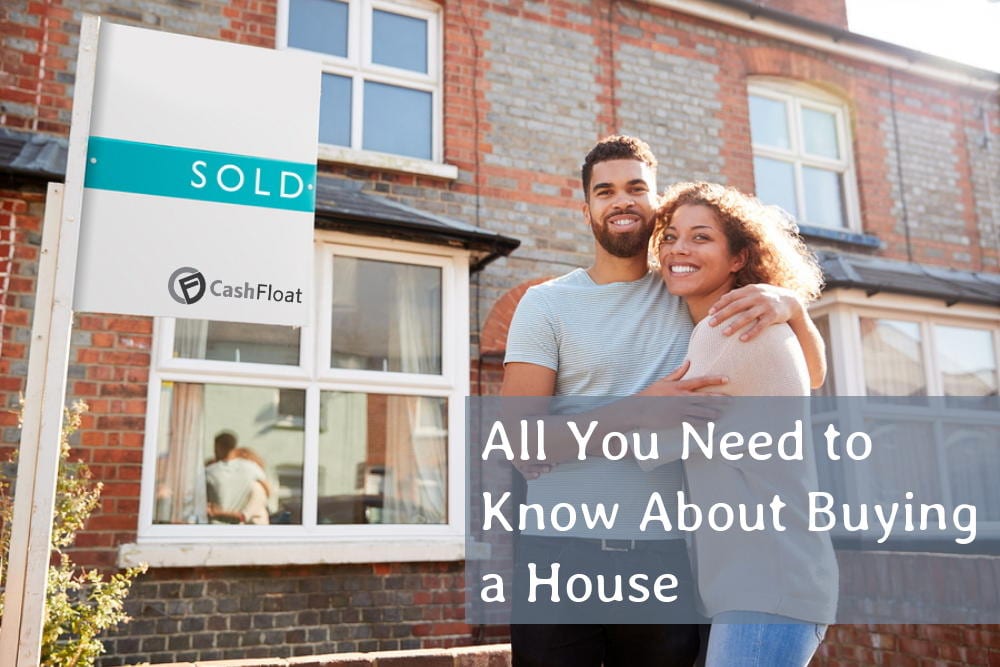 Buying a House
Thinking about buying a house can be both overwhelming and exciting, but it is costly. However, in today's world, it is essential to get on the housing ladder, if you can afford it. Although it may appear to cost less to rent, you own equity once you own a home. Most importantly, you need to consider whether you can actually afford to buy a house, what help is available and of course where you want to live.
Process of Buying a House
Start Your Research Early. Ask yourself, which area can you afford to live in, what sort of property you want, how long like-properties stay on the market, how asking prices work, etc.


Assess Your Affordability. Direct lenders recommend you look for a house that is 3 to 5 times more than your annual income. You need to consider how much money you have as a downpayment and how much is viable to borrow including repair costs.


Get a Pre-Approved or a Prequalified Mortgage Loan. One of the biggest buyers mistakes is to shop for a house before getting an AiP. First, contact the mortgage lender, provide them with the necessary financial information, see how much they will lend to you and only then go shopping.


Find an Estate Agent. They are there to help you buy and sort out the financial arrangements of the house. The good news is that the estate agents work on a commission from the seller, not the buyer.


Shop for Your Home. Start touring houses within your price range. You may find yourself touring many houses; it might be helpful to take pictures or videos to look back when you decide. When looking at the houses, find out how the plumbing and electrics work; whether the doors and windows open and close; if it needs renovations; the thinness of the walls; who the neighbours are and if there are parking spaces, etc. Download a list here.


Make an Offer Work with your estate agent to negotiate an offer for the seller. Once you have agreed on an amount, the house will go into escrow. This is the period it takes to complete all the remaining steps in the home buying process.


Get a Home Inspection Your estate agent will be able to arrange a home inspector to come to the house to assess whether there is any structural damage. The inspector will come within a few days of putting in an offer. In case there is structural damage you can request the owner fixes any problems before the sale goes through. Before the deal closes, you will have a walk-through the house. Fortunately, this gives you the chance to confirm any agreed-upon repairs have been made.


Choose a Suitable Mortgage Banker You should already know which mortgage lenders are willing to lend you the money. However, now its time to work with them to find a suitable loan that works for you. Your priority might be cheap monthly loan repayments; same mortgage repayment every month, decreasing interest rates etc.


Have a Home Appraisel Your lenders will want to verify the value of the house to check you are paying a fair price. They will hire a third party company to do the appraisal.


Take Control of the Paperwork Yes, there is a lot of paperwork involved when buying a house. Also, make sure everything in the sale is legitimate. Make sure you keep on top of it and keep any necessary paperwork safe.


Finalise the Sale. To finalise the sale, all the paperwork needs completing including the loan paperwork. This may take a couple of days. Once the sale has gone through, you are ready to move into your new home.


The Costs of Buying a House
The basis of buying a home in the UK comes down to affordability. That is the question that should be thought about before you even consider looking at houses.
To prevent overstretching your budget, you should look at all the relevant factors and extra costs that go towards making it possible for you to get a mortgage to buy your own home. These include:
Moving and refurbishing costs
How much money you need to have as income?
What kind of mortgage will be the best?
Do you have some savings or a family member who can help out?
Several other factors such as whether you are happy to take a risk or want to be certain that you will never be in a position of having your house repossessed should also be thought about carefully.

Your Mortgage Affordability
Thinking about all of these factors before you look for a home will enable you to come to a decision: Would you prefer a bigger house or would you prefer to settle for something smaller but with more manageable costs. You need to work out an overall budget including:
Your savings,
current indebtedness,
and all monthly income.
You will need to make sure you will be able to make the monthly repayments. Remember, you will have other expenses, so it is a good idea to consider even the smallest costs so that you don't resort to short term loans. The mortgage amount you will be permitted to borrow will depend upon a few things:
The deposit amount;
Any outstanding debt;
Your income or joint income;
and the stability of your job.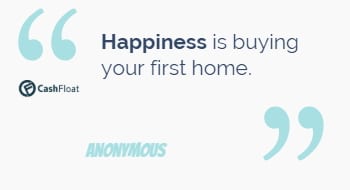 Additional and Other Types of Expenses
You also need to consider:
Estate agents and conveyance's fees
Removal costs for moving furniture and household goods
Costs for repairs that need to be done before you even move in
Stamp duty – if the price of the house is over the current limit. The amount borrowed should not exceed 3 times your annual joint income and it is always wise to take into account the possible interest rate rises if you are taking on a variable rate mortgage loan.
House and contents insurance
The energy costs (older homes generally cost more to run than new properties)
Ill health and death insurance so that a spouse or child will not lose the house.
If all of these considerations make it appear to be impossible to borrow the amount you need you can apply for government help which is available to first-time buyers. But, remember that it was over-borrowing that led to the severe financial crash and decline in house prices after 2008 and that these days affordability is the watchword amongst mortgage lenders.
How Much Is a Deposit on a House?
Deposit
5%
Some mortgage lenders will lend 95% if you have a 5% desosit – however they are hard to find and the terms may be harsh
6%-19%
You are likely to get a mortage, however, interest rates will be high
20%
This is the ideal mortgage deposit that will give you attractive mortgage deals. However, on an average starter home this could be as much as £45,000.
The average price for a new starter home is now £211,000 and if a deposit of 17% is put down this still means borrowing £175,000 which for most young adults is an impossible figure. It would need a salary of at least £39,000 and even that would be stretching the bounds of affordability as they would be committing to borrowing an amount that was 4.5 times the amount of the salary. It is unlikely that any reputable lender would agree to these figures and this has stopped a lot of younger people from buying their first home.
The stricter controls that were put in place after the financial crisis have been responsible for some of the problems faced by young buyers but there is also a lack of suitable properties and the ongoing high prices of homes that have created the property affordability crisis in the UK.
Buying a House Checklist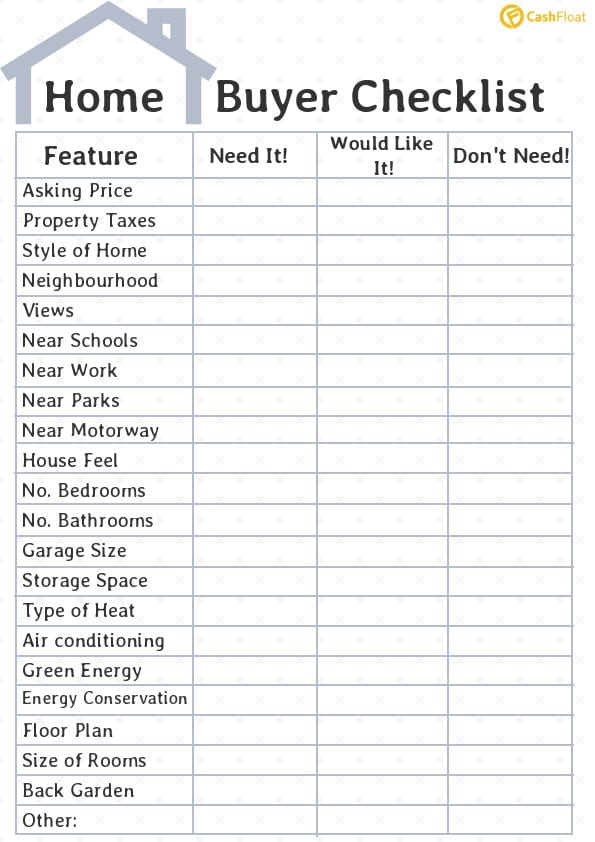 Before you buy your house, it is essential you figure out what it is that you want in a home. For example, the number of bedrooms, the type of neighbourhood, size of garden or energy conservation. You can download the checklist to decide what is a priority and what you don't mind compromising on.
How to Get a Mortgage
Buying your first home is a massive milestone and you need to get it right. One of the biggest questions is how to go about getting a mortgage?
First assess how much you can borrow. Many mortgage calculators on the internet tell you how much mortgage lenders will be willing to lend you. They will also tell you how much the monthly repayments will be and for how long.
Get an Agreement in Principle (AiP). Approach a mortgage company or bank and get an AiP, a realistic estimate of how much the bank or mortgage lender will lend you, without it affecting your credit score. Take note that getting an AiP is not a guarantee that the mortgage lender will lend you a mortgage. However, it is a realistic expectation.
Get Ready for You Mortgage Application. This is the official mortgage application where you will meet with an advisor. Get all your paperwork and ID's ready. If accepted, your mortgage broker will issue you a mortgage to sign.
Congratulations! Now that you have your mortgage – you are ready to sign properly on your house. You have borrowed a lot of money and if you don't pay your mortgage you are at risk of losing your house.