Payday loans are sometimes the best solution to a financial problem, but will they affect your credit score? This article aims to help you understand the impact payday loans can have on your credit file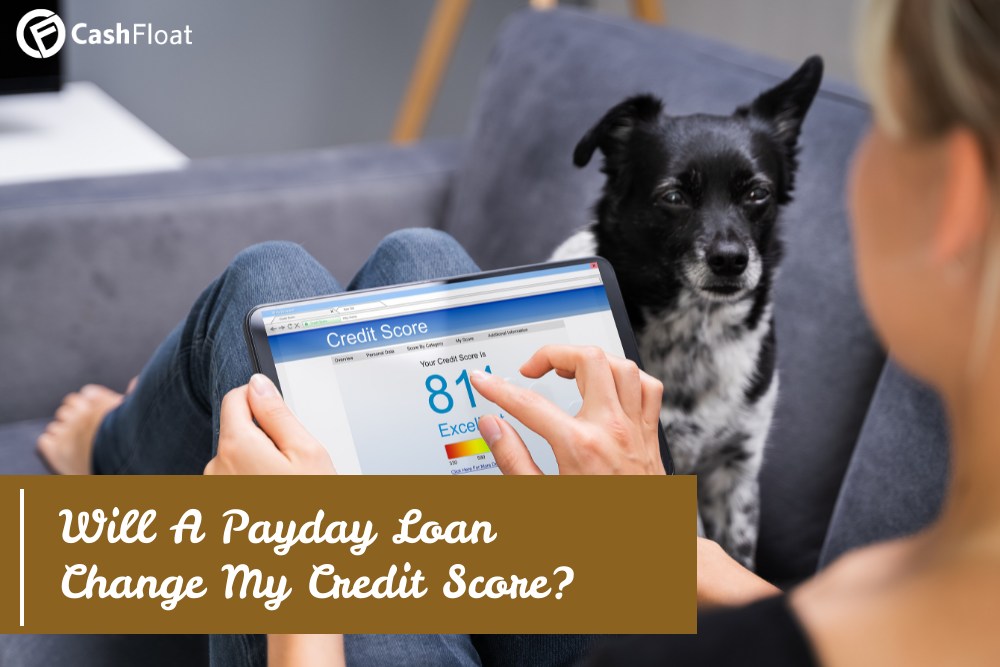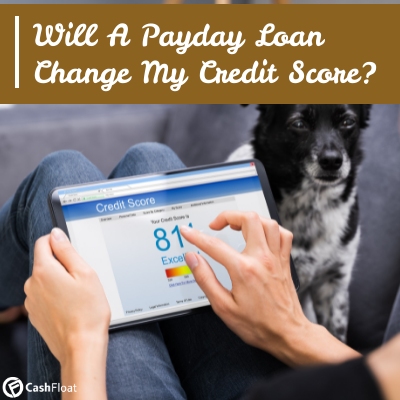 Article highlights
Payday loans, if repaid on time, should not lower your credit score
Taking a payday loan is risky- only apply if you are certain you can afford prompt repayments
In the UK, payday loans used to be completely unrestricted. However, now there are caps on the interest that lenders can charge on a payday loan to make them less dangerous for customers.
In the past, it was easy to borrow a small payday loan and ultimately owe an unaffordable amount to the loan company. Despite the recent changes to regulations, the new restrictions on loans have not completely taken away that danger.
Effects of a High-Cost Loan on your Credit File
Before we discuss whether applying for a high cost loan will cause affect your credit report, we will clarify what both high cost loans and credit files are:
What is a High Cost Loan?
---
The basic premise of a high cost loan (also known as a payday loan) is quite simple. You borrow money from someone who is, ideally, a reputable lender. To borrow this money, you use your next payday as capital. This means that when you get paid next month, you use that money to pay off the loan that you have already taken out. UK payday loans can be a valuable financial tool because you can use them to pay urgent and important bills that you otherwise would not be able to afford.
What is a Credit File?
---
Using payday loans can damage your credit file. Your credit file, rating, or score is a collection of data about how you have dealt with debt in the past. If you have a poor credit rating, you will struggle to find reputable companies that will lend you money. You will only be able to borrow from lenders who cater to people with bad credit. This could affect your chances of getting a good mortgage, buying a car on finance or receiving a business loan from a bank. If you have a good credit rating, you can access the best mortgage deals on the market. You will be able to borrow from reputable lenders, and your credit score should be fine.
Every person has three credit scores, each provided by a different credit referencing agency in the UK. Lenders and brokers use any of these three credit scores to judge your financial situation and decide if they should extend you credit. The scores each have a different maximum, and a different scale:
| Credit Reference Agency | Maximum Score |
| --- | --- |
| Experian Credit Score | 999 |
| Equifax Credit Score | 700 |
| Transunion Credit Score | 710 |
How Payday Loans Can Improve Your Credit File
There are two main ways that a payday loan could improve your credit:
Your credit file will suffer when you pay bills or debt back late. If you have bills due at the end of the month, and you don't pay them on time, your credit score will decrease. Depending on how long it takes you to pay off the bills, your credit file could suffer greatly. If you use a payday loan to pay the bills, you might save it. In this way, using a payday loan could be an advantage. You can avoid the hit that your credit file would take this time.

Additionally, a payday loan could have another positive effect on your credit rating. If you borrow a payday loan and pay it back immediately, your credit file is going to improve. You will be able to show that you can borrow money and repay it on time. In this way, taking out a payday loan could be an advantage if you know that you can afford it. However, bear in mind that this positive impact on your credit score is only minor, so because of the risks involved with payday loans we do not advise taking one out just to improve your credit score. There are several risk-free ways to improve your credit score which you can learn about here.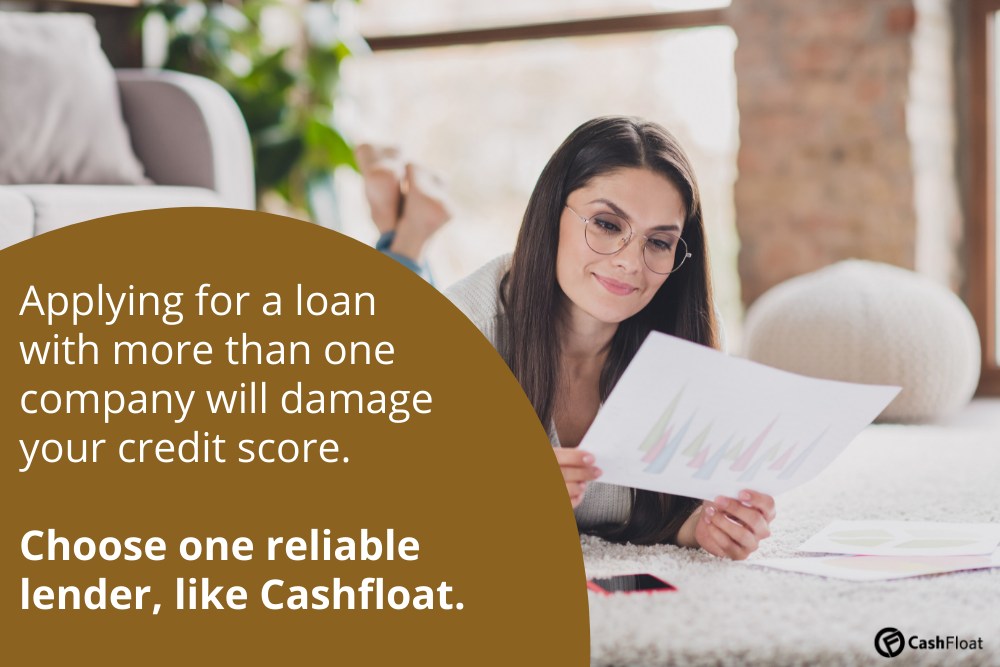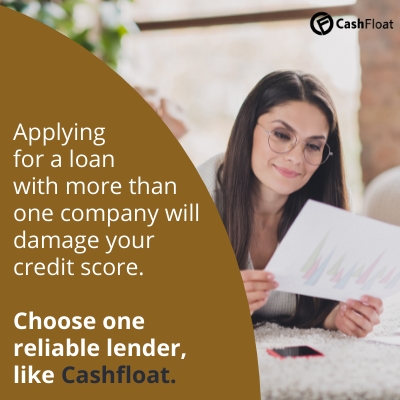 How Payday Loans Can Damage Your Credit File
The high interest rates of payday loans cause many people to struggle to repay the loan on time. Due to this, their credit rating not only doesn't improve, but it actually gets hit harder because the amount that they owe is now larger.

A high-interest rate isn't the only issue that you need to consider either. Many payday loans also have additional fees and charges. These charges can be quite large and make it harder to pay back the loan once you are already late. At that point, your credit file is affected twice. Once for not paying it back in the first place and another time for increasing the amount that you owe. This is why loan companies recommend that you only take out a loan if you are one hundred percent certain you will be able to pay it back on time.
How Payday Loans Can Affect Your Future Credit
The model of a payday loan is aimed at people who have short term emergencies due to circumstances beyond their control. But, lenders have in the past viewed payday loan borrowers as having difficulties managing money and this could lead to future lenders feeling that a payday loan is a negative factor when they add up a credit score.
Most large banks and finance companies will say that they do not differentiate between a payday loan and any other kind of unsecured debt. Provided that the repayments have been made in full and on time, it should not negatively impact your credit score.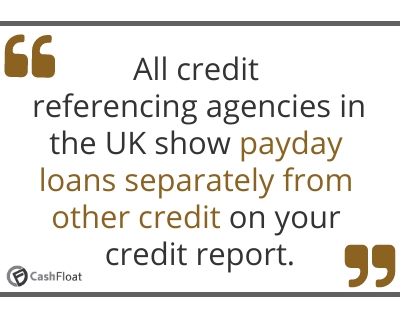 However, if you have had regular payday loans every month for several months then a lender will quite rightly feel that you cannot take control of a budget. It could make them think that you are unable to pay a monthly mortgage payment. So, a one off payday loan that was taken out a couple of years ago and successfully repaid on time may have little impact but a regular user of this kind of loan will find their credit score has been lowered due to constant applications.
Additionally, lenders can have different views on aspects of your credit report. One lender may see a payday loan you took out five years ago as an indication of difficulty managing your finances. In contrast, another lender may attribute it to a one-off emergency. These opposing views mean that a payday loan could possibly impact future credit options, but depends on the circumstances, lender, and how recent it was.
Regulations Binding Payday Loan Lenders
The lending policy from responsible online payday lenders should be clear and transparent. A reputable company will always perform a credit check before lending and this will show on your credit history. The new regulations for payday loans have made it compulsory for each lender to carry out a credit check before granting a loan. Therefore, you should beware of reckless lenders who promise a payday loan with no credit check. The companies may be unregulated and can be classed as loan sharks who are out to make a profit from unwary and vulnerable people.
Having an understanding of online payday loans will help you decide if and when this kind of credit will be useful to. All payday loan companies must be licensed by the Financial Conduct Authority and regulated under the Consumer Credit Act of 1974. Look for a company that uses best practices under the principles of the FCA and one that is fully open about how much you can borrow and what interest rate is being charged.
The terms of an online payday loan should work to the advantage of both the borrower and the lender. Therefore, if you apply for a payday loan you should have enough information to decide whether or not this kind of loan is the best solution to your immediate needs. Additionally, a reputable lender will spell out exactly what your responsibilities are and what steps they will take if have difficulty making repayments on time.
Additional Information about Payday Loans and Credit
Although taking out a payday loan does affect your credit file, it might not affect your chances of getting a mortgage. Mortgage lenders have ensured that a payday loan is viewed as any other unpaid debt. They handle payday loans in the same way as a debt on a credit card or a bill. If there are less than three months left on the debt, then the mortgage application may be completely unaffected. Usually, loans from direct lenders only last for one month and therefore may not hold any relevance. However, some mortgage lenders may be wary of people who have any recent loan history and will not approve their mortgage application.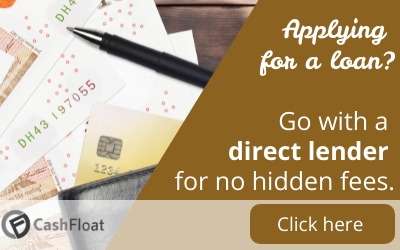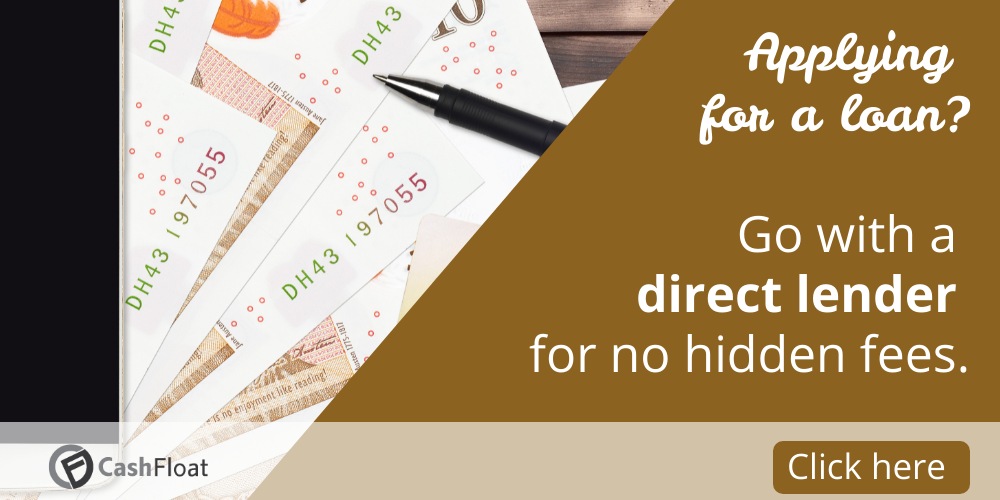 There is still a clear risk when taking out a payday loan or short term online loan, particularly if you use a broker. A payday loan broker presents another problem that will make it more difficult to pay back what you owe. They are going to charge you more than you realise you're borrowing. That's because typically they charge a finders fee, raiding your bank account to take their cut. They'll find you a loan company and charge you up to one hundred pounds before you have even borrowed the money.
The Correct Way to Use a Payday Loan
Another problem with payday loans is how people use them. Paying off bills that you won't be able to afford at the end of the month is understandable. As long as you are certain you can pay back what you borrow with your next paycheck, there's no reason not to use one. It's when people use them for things that they want rather than what they need that the situation starts to get dicey.
For instance, paying for a holiday with a payday loan is a recipe for disaster. You pay for something you can't afford and don't need with money that you don't have. Another point to consider is how much you borrow. If you want to protect your credit rating, you do need to borrow as little as possible. That way, it's easier to pay back and less likely to damage your credit file.
How to Improve Your Credit Score After a Payday Loan
If you took out a payday loan in the past and feel that it has compromised your ability to borrow, there are some steps you can take to rectify the matter without resorting to unregulated lending.
Firstly, you should apply to see your credit history and credit score to make sure that it is accurate. There have been instances where the report contained incorrect information so it is important to first check that the details are correct.

Then, you can make some simple changes such as always paying utility bills on time. Paying down old outstanding debts will also help to increase your score and if you can't clear the whole of your credit card debt you can at least pay more than the minimum amount due each month.

Stop applying for credit regularly, as a large number of applications in a short space of time will impact on your credit score.
Applying just some of these simple changes can help to increase your credit score and may be of assistance when you want to borrow a large sum in the future.
In Summary… Payday Loans and your Credit File
Thus, it seems that payday loans do present a danger to your credit file. You must be careful how you use them, what you use them for and how much you borrow. You should never borrow a payday loan if you are not certain you can pay it back.