Anyone who uses short term loans will know about credit scores and credit reports. But how are they generated and who produces them? Cashfloat explores the four leading credit reference agencies in the UK and their role in your credit history. The four CRAs (Credit Reference Agencies) in the UK are:
Did you know? Under the new GDPR rules, all Credit Reference Agencies must provide you with your credit report for free.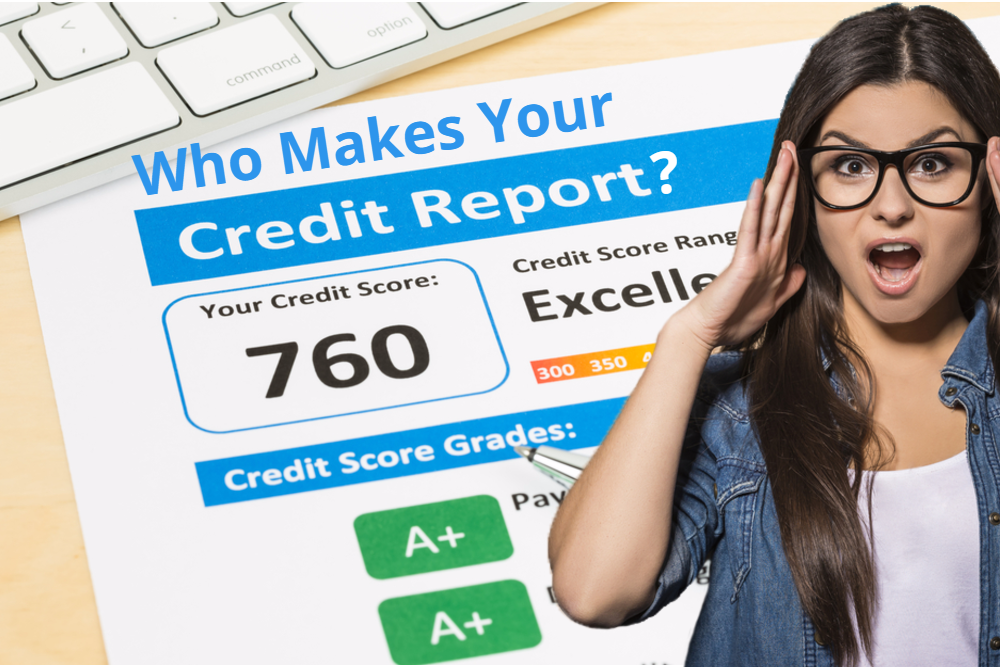 Credit Reporting Agencies
Credit Reference Agencies, sometimes called Credit Score Agencies, provide information about the credit histories of millions of UK residents. The information they provide includes a record of a borrower's transactions including banks, credit cards, personal loans, collection agencies and governments. They generate reports about you based on your data called 'credit reports'.
Lenders then use Credit Reporting Agencies/Credit Reference Agencies to help them decide which customers they can responsibly lend to. For example, lenders will check an applicant's credit history to check whether they have outstanding loans that they have not paid. Cedit reference agencies do not make decisions about who can borrow and who cannot. They are just independent organisations that hold factual information. Responsible lenders use this information to make a decision about whether to supply a payday loan or other line of credit.
This article will explore the background and features of each credit score agency. We will also discuss what information they provide and how lenders and individuals can use credit reports to help with financial decisions.
TransUnion Credit Reference Agency

Previously Callcredit
History of TransUnion
TransUnion broke into the UK credit industry when it accquired Callcredit, previously the fastest growing credit bureau, in June 2018. Callcredit itself was only founded in the year 2000, making it relatively new compared to Equifax and Experian.
TransUnion offers a wife range of Credit Risk and Fraud Prevention services, but most notably, it provides creditors with immediate updates to customer profiles if something extraordinary has happened that could affect a customer's potential to pay. This means that instead of waiting until the end of the month, TransUnion will inform lenders as soon as a customer misses a payment.
TransUnion's Scoring System – Gauge
TransUnion uses a credit scoring system called Gauge. Gauge works using the usual percentage weighting factors for payment history, types of loans, length of history, searches and total debt. TransUnion also holds all the other personal information that lenders need to make the best decision about an application.
How to Get your Credit Score from TransUnion
TransUnion has a service that provides a credit history for free called Credit Karma. Customers can avoid needing bad credit loans by improving their credit score and tracking their progress using Credit Karma. More importantly, it actively encourages enquiries as the company feels that this helps to expose fraud and to prevent it from happening.
Get your TransUnion score
Learn more about TransUnion
| | |
| --- | --- |
| | Equifax Credit Reference Agency |
History of Equifax
Equifax is the oldest of the credit reference agencies and was started in the USA in the late 1800s. The two brothers who founded the company began by compiling a list of customers who were good payers. They then sold this list to other suppliers. By 1913 it was called the Retail Credit Company. By 1979 it started using electronic data to assemble records. At the end of the 1980s, the world recognised Equifax as one of foremost credit reference agency for lenders. They were also the first to allow customers to see their own records and make corrections if there was any wrong information on the file. During the 1990s Equifax grew to become the first choice for lenders in the UK. Equifax remains today as one of the market leaders.
About Equifax's Scoring System
Aside from the regular information, Equifax also tells lenders how often there have been enquiries on your record. These stay on file for two years. In addition, there are public records such as any county court judgements or bankruptcies. The history does not show any details about balances on savings or current accounts.
Equifax uses all your information to calculate your credit score. This will allow lenders to decide whether you are a good risk or a bad one. Equifax bases their formula on a common mathematical equation. A percentage score is allotted to each part of your credit history. Some parts are weighted more than others. Like other agencies, Equifax puts greater weight on payment history and the amount owed rather than factors like types of credit, new credit and length of credit history.
To view your Equifax credit report for free, don't forget to cancel before the 30 day trial finishes so that you are not charged!
Get your Equifax credit report
Learn more about Equifax
| | |
| --- | --- |
| | Experian Credit Reference Agency |
The History of Experian
Experian is a company that operates around the globe. In the UK it has its headquarters in Nottingham. Experian is an amalgamation of GUS and TRW Information Services that emerged in the UK in the early 2000s. It quickly became one of the most well-known credit reference agencies. Experian supplies information to all kinds of lenders, including mobile phone companies, car loan businesses and major retailers. By collating information in the form of credit histories, Experian, like the other agencies, helps many lenders to achieve a creditable assessment about the risks of lending.
The CAIS System of Experian
Experian holds the same kind of data as Equifax about payment histories, types of loans, county court judgements and IVAs (individual voluntary arrangements). They calculate credit scores using the same kind of mathematical equation. Databases are updated each month. Lenders can access to the information through the CAIS (credit account information sharing) system. Experian is a very reputable agency and is open and transparent about how it operates. You can find out all you need to know about credit scoring from the agency by looking on their website. Notices of correction can also be applied to a credit history held by Experian if the information is out of date or incorrect. Experian and other credit agencies also use a range of procedures that can help to prevent credit or identity fraud.
Access to information from Experian is strictly limited to members of the CAIS scheme. Furthermore, only those that have the borrowers permission can access Experian's records. All lenders must be registered with the Office of the Information Commissioner and operate the Data Protection Act. They also must hold a full license from the FCA under the Consumer Credit Act.
How to Get your Experian Credit Report
To view your Experian credit report, you need to apply online. As with TransUnion, you can request a statutory report or a subscription account – where you can view your credit report all the time for free. If you choose to apply for an online account, you will be sent a code through the post which can take up to 5 days to arrive.
Get your Experian credit report
Learn more about Experian
| | |
| --- | --- |
| | Crediva Credit Reference Agency |
Crediva is the new kid on the block in terms of Credit Reference Agencies in the UK. While the previous 3 have been around for years, Crediva only obtained their FCA license in 2017. Although it's unlikely that many credit providers are using Crediva yet, you may need to check your Crediva credit report for a service that explicitly states that they use Crediva as a data source. A Crediva credit report can be requested directly on the Crediva website.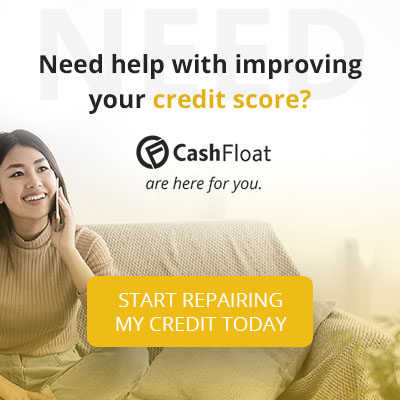 FAQs about Credit Reference Agencies in the UK
What information does a credit reference agency hold about me?
Credit reports usually contain the following:
Your name
Your current address
Any previous addresses
Your date of birth
Any loans you have taken out or repaid
Types of loans, e.g. payday loans, personal loans etc
Balance of any money owed
Any missed payments or late payments
Old accounts stay on file for 6 years from the date they were finished, after which the debt becomes statute barredunder the Limitations Act 1980.
Should I check my credit score before applying for a payday loan?
If you want to apply for a payday loan online with a short term lender in the UK, it is worthwhile checking your credit history with at least two of the leading credit reference agencies (TransUnion, Experian or Equifax). By checking your credit history, you can see if there is anything unfavourable that will make a lender reluctant to give you a loan.
Credit reference agencies – Which payday lenders uses who

Lender

Credit Reference Agency

Cashfloat

TransUnion and Equifax

QuickQuid

TransUnion

Satsuma

TransUnion and Experian

Drafty

TransUnion and Experian

Uncle Buck

TransUnion and Equifax

Wizzcash

Equifax

Ferratum

TransUnion, Equifax and Experian
Credit Score Agencies Summarised
Credit reference agencies have to comply with a strict set of rules and laws as well as codes of conduct. Information that is held is subject to the Data Protection Act, and it can only be supplied to a lender with the permission of the potential borrower. When you apply for a loan, you will be asked to supply this permission. Although some individuals feel that the data held about them on their credit report is an abuse of privacy, the majority of the public can see the benefits that these kinds of agencies confer both to lenders and borrowers.
Next time you apply for loans online in the UK, remember that behind the scenes the lender will be making data requests from one of the four main credit reference agencies to decide whether to lend to you. Whether you agree or not, lenders would not be able to lend to compplete strangers responsibly and efficiently without the essential service of credit reference agencies.