How To Save Money On Fixing Home Appliances
– Chapter Fourteen
TV no longer working like it used to? Don't get frustrated by this anymore. Learn with Cashfloat how you can do TV repairs yourself and gain some skills at the same time.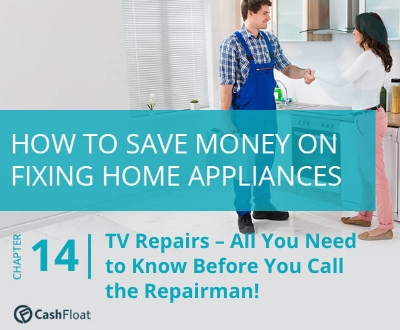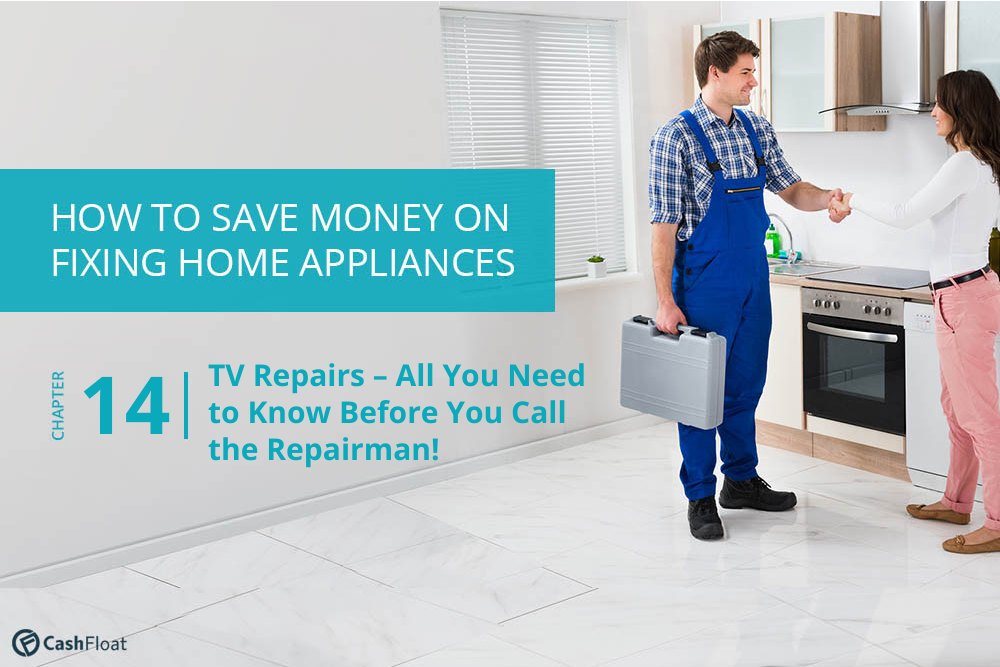 Story highlights
Recognise common problems with flat screen and CRT televisions and find out how to do DIY TV repairs.
Got bad TV reception? Find out what you can do to improve it.
The last thing you need when you sit down in front of your TV after a long, hard day is technical problems. But they happen to the best of us and can cost a fortune to fix. Unless, of course, you have inside knowledge of where the common problems are and how to fix them easily. Below you can find the best advice on DIY TV repairs.
If you still have a cathode ray tube (CRT) TV, and you don't want to replace it just yet, you can find tips on how to fix common problems too.
DIY TV Repairs
TV repairs – Cathode ray tube
⚠
Always be careful. We don't recommend that anyone should dismantle a CRT TV and attempt any internal repairs. Cathode Ray Tube TVs have capacitors which retain electrical charge even after they are unplugged which can cause electrical shocks. You should never dismantle a CRT TV. Always call in an expert if any internal repairs are required.

Is a cathode ray tube TV worth mending or is it time to move on and buy a modern replacement. These are the questions you might be asking if you own an old-fashioned TV set. So, the first thing to look at is what could be wrong and whether you can fix it easily and without having to dismantle it.
If you turn on your set and there is no image on the screen there are some obvious things to check. Firstly, make sure that the connections to the power source are secure and working. If this is fine, then check the settings.
The settings on a CRT TV are brightness, contrast, sharpness and vertical/horizontal line settings. If these are all fine, then try changing the fuse in the plug. Click here for an Argos guide on replacing plug fuses. If the settings and the plug fuse are okay there is not much else to do except to call an engineer.
Poor picture quality is a problem that often crops up with CRT TVs. This happens when the internal convergence circuit is faulty because of a bad connection or because resistors or fuses inside the TV are faulty. You can usually get this repaired at a low price but you will need to get an expert to come out and fix the problem.
These lines can be caused by a burned out coil or a loose connection. An engineer can replace the faulty part. The other part that can fail is a capacitor. Engineers do not usually charge much for spare parts. No need to take a payday loan in the UK from a direct lender to replace your TV! However, although the parts are not expensive, they are becoming more rare, and you will also need to pay for the engineer's time.
If you turn on your TV and experience this disturbing fault, then it is almost certainly due to the failure of the cathode ray tube. Arcing between the high voltages causes the noise, and the heat on the wire insulation causes the smell. If this happens, you should immediately turn off your TV and call out an engineer. Failure to do so could cause a fire.
Old CRT TVs can often feature colourful shadows on the edges of the screen. If this happens, it is because there is a magnetic field close to the TV set. Any high powered magnetic device can cause permanent damage to the screen so be careful what you place close to your TV.
There are many magnets in domestic appliances. You would expect to find them in computers, but they are also hidden in audio speakers, vacuum cleaners and telephones as well as in gym equipment and other common household goods. Check for magnets before placing anything close to a CRT TV.
This can also happen when the thermistor inside the TV fails or because the cathode ray tube needs degaussing. If you have made sure that magnetic devices are not causing a temporary problem, then you will have to call out an engineer to repair the problem.
Although a less common problem, poor quality sound or no sound at all may be for a variety of reasons. There could be faulty speakers, or the amplifier may be having problems due to low supply voltage. Faulty wiring is another common cause of poor quality sound on a CRT TV. A good engineer should be able to fix all of these problems. But, if you are experiencing problems on a regular basis it might be time to replace your old TV with a modern flat screen version. It might be worth taking a quick and easy short term loan so that you can afford a newer model.
TV screen repairs – Flat screen TVs
⚠
Always be careful. Just like old CRT TVs, we don't recommend that anyone attempts any internal repairs on a flat screen TV. Flat screen TVs often contain capacitors, which can cause electrical shocks even after they are unplugged, and sometimes contain dangerous chemicals. Always call an engineer if any internal repairs are required on a flat screen TV.

Flat screen TVs have one of three types of screen. There are LCD (Liquid Crystal Display), LED (Light Emitting Diode) and PDP (Plasma Display Panel) screens. All of the screen types can have problems although modern TVs do not have as many problems as the old CRT TVs.
Below you will find a list of common problems that can occur with modern TVs and some tips on how to fix them.
There are various reasons why a TV may turn on and off without warning. There could be unwanted signals being received so check if this happens when you cover up the sensor at the front of the TV. If this stops when the sensor is covered up, then find whatever is sending the signals and move it somewhere else. Try unplugging the television and then switching it back on to see if this cures the problem. You should also make sure that the batteries in the handset are not causing intermittent signals. Change the batteries on a regular basis.
If you have recently bought some new equipment, it could be interfering with the TV signal. Try removing anything new from the immediate area and see if this cures the fault. You can identify which piece of equipment is causing the problem by adding each one back into the area one at a time.
If there are magnets near your TV, they might cause spots of colour on your screen. Magnets are usually found in audio speakers, so don't put your speakers right next to your TV screen. They're also found in other domestic appliances, so check that no devices near the TV have magnets in them. If this does not get rid of the problem, then try slapping the patch of colour with your hand. If any rings of colour appear with waves around them this means that the screen is damaged. If the colour patch is distracting it could be time to buy a new model.
The first thing to do when you have no sound is to check the settings menu. It is possible that someone accidentally changed the sound settings.
If the sound settings are ok then there could be a bigger problem, and you may have to call an engineer.
Try increasing the brightness and contrast. If there is still no picture, you can check that all the wires are plugged in correctly to the right sockets. If this doesn't help you, there is not much more you can do except call someone to do professional TV repairs for you.
Discoloured images can be fixed by reconfiguring the picture settings. Use the contrast, brightness and colour saturation to get a perfectly balanced image.
If any of the wiring at the back of the TV is loose, it can also cause discolouring. So check all connections are tight and that should sort out any problems with the picture. If this still doesn't fix the problem, then you may have to call out an engineer.
Poor reception will cause constant interruptions with TV pictures and can ruin your night, especially when you want to see your favourite program. It is always worthwhile having a high-quality aerial fitted. You will get an improved signal strength and it will reduce any ghosting. Ghosting is when the image on the screen has another image just like it, which is following it around like a ghost. Find out more about how to fix image ghosting on an LG Smart TV here.
Black bars on your screen are caused by compatibility problems. This is when whatever you are watching (i.e. a movie or game) is made to be used on a different kind of display. There are no safe TV repairs that can fix this. You simply have to use a compatible device to stop seeing those black bars.
Picture imaging that is stuck is quite a common issue with modern TVs. Sometimes you can fit it by turning the TV off and on again. Check the cable connections and if there is still a problem and the image is slow or lagging behind the sound then call out a qualified engineer.
Problems with digital TV reception
There are also some problems associated with digital TV reception. You can resolve these problems by checking that connections are secure, that the SCART lead is properly connected and that the aerial is pointing in the right direction.
Satellite TV reception often suffers when the weather is bad. The worst weather is heavy rain or snow. In this case, then it is just a question of sitting it out and waiting for the weather to get better.
If digital cable TV signal is poor, try following the steps below to fix it…
Switch off your TV or digital box at the mains, check all the cables at the back of the TV are plugged in properly and then turn everything back on.

Check that your aerial is connected and pointing in the best direction.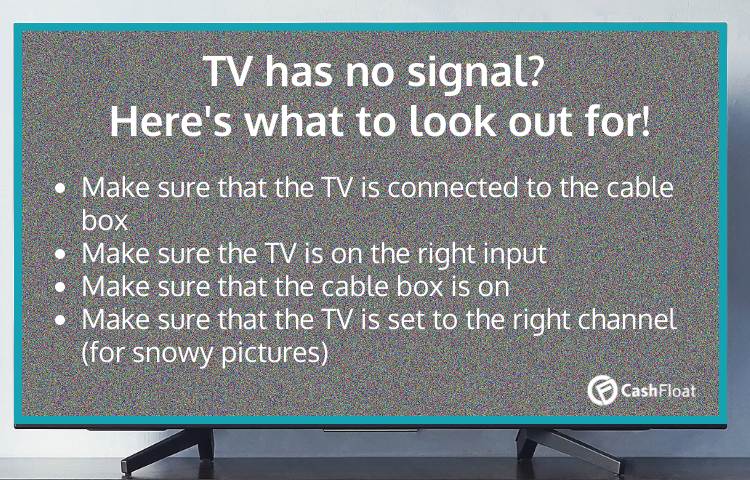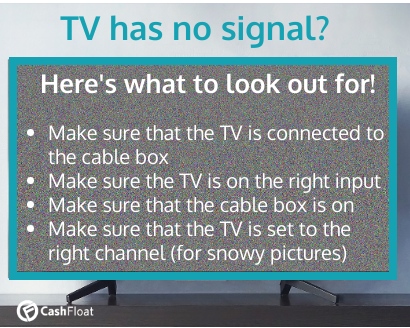 Should I pay for TV repairs, or should I replace?
When your flat screen TV runs out of warranty and it has a fault most engineers will suggest replacing it. TV repairs for a cracked screen should only cost a couple of hundred pounds. But, with prices for new TVs getting lower every year it's probably better to just buy a new TV.
There is always the option of buying a second-hand flat screen TV. But, unless the seller is offering any warranty e.g. at least three months, you will be taking a risk that the TV could break down.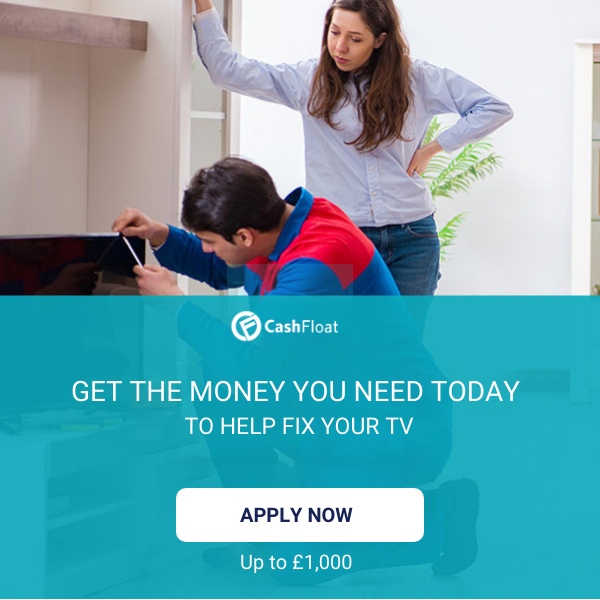 TV repairs near me
When looking for a repairman to fix your broken TV you want to find someone local, because if you are not happy with the repair, it will be easier for them to return. Also, if you find someone local, the repair is likely to take place quicker. Looking for TV repairs near you? The best way to find a technician near you is by a personal recommendation. Ask friends or neighbours, or post on local email/Facebook/Whatsapp groups. You can also find a technician near you by looking in the local newspaper or advertiser. Many local reputable repair companies advertise their services in the papers.
You can also search online, but you might be required to complete a form on a website to explain the problem. Alternatively, you can try the old-fashioned way search through your local phonebook (or use the online yellow pages) for a technician that is close by. Make sure to get an estimate quote from each one and compare them. Also, ask about any call out charges and fees for parts.
How much does a new TV cost?
A new flat screen TV from a low-cost retailer costs around £129. So, unless your TV was very expensive and is very large, it is probably not worth repairing.
A reputable TV engineer will be able to advise you whether or not you need to replace your TV. Don't attempt DIY repairs unless you have received training. Like all electrical appliances, TVs can cause electric shocks so do not mess with these powerful machines.