Logbook loans are a way of raising a loan against the value of your car. Companies advertise logbook loans as being a quick and easy hassle-free way of getting a loan. Are they good value or should they be avoided? In this article, Cashfloat, a short term loan direct lender, shall take a look at how logbook loans work and whether you should consider one.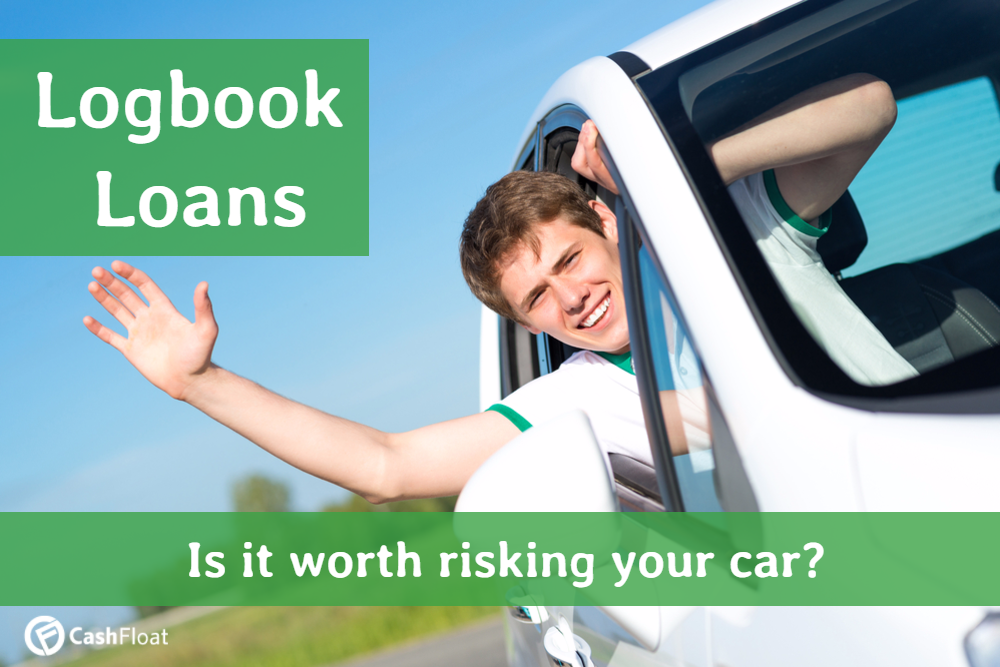 In the article below we shall be looking at:
What are logbook loans?
Can you obtain a logbook loan with outstanding finance on your car?
How expensive are logbook loans?
Are logbook loans safe to take out?
Does the FCA control logbook loans?
Can logbook loans result in losing your car?
Do logbook loans affect your credit rating?
Do logbook loans appear on HPI checks?
What are the alternatives to logbook loans?
Story hightlights
Logbook loans is a very expensive form of lending
The FCA cautions against using logbook loans
Taking a log book loan can result in you losing your car
Do you have your own car, van or motorbike? If so you may be tempted to take out a logbook loan. Companies advertise these loans as being easy and quick to obtain. This is even if you have a bad credit record or cannot get a payday loan UK elsewhere. In this article we look at how logbook loans work and whether it may be appropriate to consider them as a source of emergency finance. We look at how they are regulated and what they cost you and the risks involved when you decide to take out a logbook loan. Read on to find out if a logbook loan is suitable for you.
What are logbook loans?
Logbook loans are a form of loans secured on a vehicle – a car, van or motorbike. You can continue using the vehicle but with the ownership transferred to the lender until you repay the loan in full including all interest charged.
A valid bill of sale, registered in accordance with the relevant legislation, operates to conditionally transfer the legal ownership of the vehicle to the lender as security for the debt. The lender will retain your V5 (log book) for the duration of the loan. Bills of sale carry far higher risks for you the borrower than other forms of lending. Lenders enjoy strong rights of the seizure of the vehicle in circumstances of non-payment. Logbook loans are used only in England, Wales and Northern Ireland. They are not available in Scotland. If you're offered a loan there, it's likely to be a hire-purchase or conditional sale. Check carefully what is involved and how it works.
Outstanding car finance?
Can you obtain a logbook loan with outstanding finance on your car? This is a simple question to answer. No. Logbook loans can only be taken out using vehicles valued at a minimum of £500 with no outstanding finance on them. This is a requirement of logbook loan firms registered with the FCA. Always check if considering any form of loan to find out if the company registers with the FCA. Any firm not registered with the FCA is probably operating illegally, and you should stay away from them. Effectively a logbook loan company not registered with the FCA is a back street loan shark in disguise – with all the danger that brings.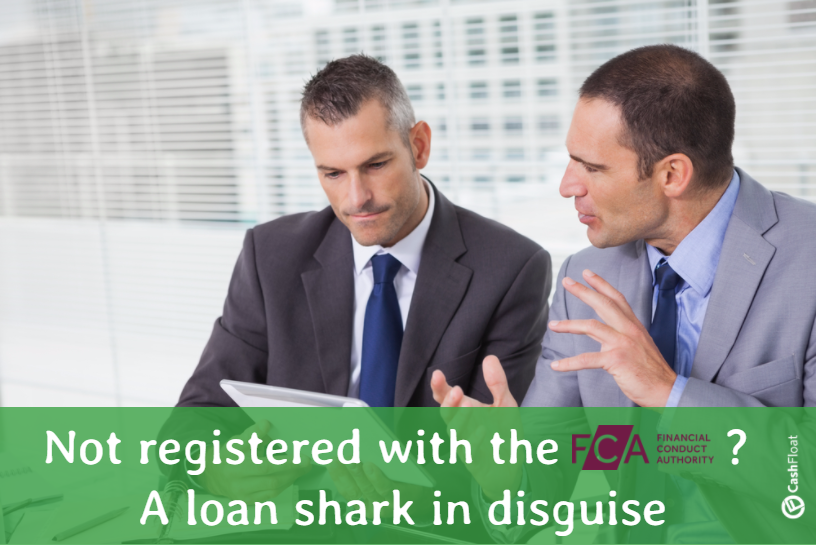 How expensive are logbook loans?
Logbook loans are an expensive form of lending. Especially when you consider that you are putting up your vehicle as security with the risk of losing it if you are unable to repay the loan. Logbook loans started to become a popular source of credit for people unable to get credit elsewhere in the 1980s. They were largely unregulated until the FCA (Financial Conduct Authority) began supervising logbook loans in 2015. Annual percentage rates (APRs) of interest are 400% or higher. Companies charge the punitive levels of interest as these loans are considered high risk and are designed to appeal to people who have been refused credit elsewhere.
A typical APR (annual percentage rate) for a logbook loan is 400% or higher, making this is an expensive form of credit. If you borrowed £1,500 and repaid £55 weekly for 18 months (78 weeks) your repayments would be over £4,250 in total. A cost of over £2,750 in interest alone to borrow just £1,500 for 18 months is very expensive credit.
Are logbook loans safe to take out?
All the advice from the FCA, and financial advice services such as moneysavingexpert and the government's impartial Money Advice Service, caution against using logbook loans. As well as being a very expensive form of borrowing you are putting your vehicle at risk. If you do not keep up repayments on time, or fail to repay the loan in full by the due date, you are in danger of having your car repossessed. There are many reports of logbook loan companies using heavy-handed tactics and threats to recover debts or take vehicles away. Think very carefully before even considering a logbook loan. How would losing your form of transport affect your life? Could you be in danger of losing your job if you ended up without transport?
Are payday loans better?
While the FCA has taken over regulation of this industry, it appears from their report in 2016 that there are a lot of concerns about companies offering logbook loans. One of their biggest concerns is that logbook loan companies are granting loans without undertaking robust affordability checks. This used to be a problem with payday loan companies until the FCA tighten-up regulations in that market. It could well be that some people who cannot find credit elsewhere and are now being refused instant decision quick loans on the new more rigorous affordability criteria are resorting the less regulated logbook loan sector. If this is the reason you are considering a logbook loan you should think again.

While payday loans for bad credit are an expensive form of credit, they are more tightly regulated and require payment within 30 days. They also have an upper limit of you paying back not more than double what you borrowed. They even allow for late penalty notices and penalties. No such restrictions currently apply in the logbook loan market. Because you can repay logbook loans over longer periods, often a year or more, the total repayable can quickly reach approaching four times the amount borrowed. Additionally, as a payday loan is an unsecured loan, you are not facing losing something you own if you are late paying. With a logbook loan, you could lose your car!
Does the FCA control logbook loans?
Yes, the FCA is now supervising logbook loan companies in the UK. Since 1st April 2015, all logbook loan operators must register with the FCA. In 2016 the FCA published its research into logbook loans. It did not make for happy reading, especially coming so soon after the bad publicity about payday loans. The FCA found that logbook loan companies were lending to people without undertaking proper affordability checks. They were relying on the fact that they take ownership of the car from the borrower when issuing the loan. This means that they can take your vehicle off you and sell it to recover their money.

Can logbook loans result in losing your car?
Yes. When you sign a logbook loan agreement with a lender, you are transferring the ownership to the lender. This is until you have repaid the loan. If you fail to keep up with repayments, the agreement you have signed gives the lender the right to take your vehicle away and sell it to recover what you owe. Logbook loan companies have been known sometimes to use threats and force. They can take possession of vehicles with outstanding or overdue payments against them.
Do logbook loans affect your credit rating?
There does not appear to be a definitive answer to this question at present. It depends upon whether the logbook loan company reports your loan to the credit reference agencies. As the FCA is only in the early stages of regulating logbook loans, it appears that credit ratings may not yet be a requirement of registration. Anyone looking to take out a logbook loan would be wise to work on the basis that an application could affect their credit rating. On the basis that a) the loan may be reported to a credit reference agency. And b) the FCA will probably introduce registration of all logbook loans as a prerequisite to registration in the near future.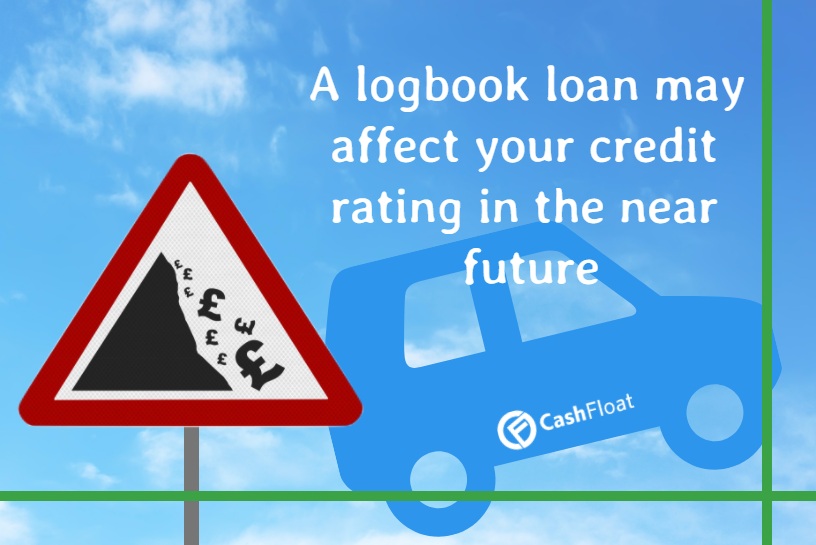 HPI checks
Do logbook loans appear on HPI checks? Unfortunately, this important factor is not explicitly addressed yet by either the FCA or HPI Check. There are some articles in UK newspapers pre-dating when the FCA took over supervision of logbook loans of buyers of second-hand cars finding that despite having undertaken an HPI check before buying a vehicle. They have been left both out of pocket and losing their vehicle – a double loss. This may have been because before the FCA registration of logbook loan operators came into effect some firms may only have retained the logbook (V5C document) instead of notifying the DVLA of a change of ownership for the duration of the logbook loan. They did not notify HPI of the loan. This a potential flaw in the HPI Check which second-hand car buyers rely on when buying a vehicle.
The HPI check is designed to offer assurance to the buyer that no one steals the car, hasn't outstanding finance (used to purchase the vehicle), hasn't been scrapped, etc.
Buying a car
In theory, since the FCA took over regulation of logbook loan providers, the situation should not occur. The lender is supposed to transfer ownership of the vehicle from the borrower's name into the lender's name for the duration of the loan. Therefore, anyone looking to buy a car from "Fred smith" should hear alarm bells ringing if the HPI Check comes back with the owner listed as "ABC logbook loans" instead of "Fred Smith". While this is less of concern for someone looking to take out a logbook loan, it is of concern to anyone looking to purchase a vehicle. Putting reliance on an HPI Check in the assumption it will give them some form of guarantee they are not buying a pup of a car which the company may repossess. Hopefully, the FCA will address this issue in the continuing research they are conducting into logbook loans.
Alternatives to logbook loans?
As logbook loans are a secured loan, your vehicle is held as security until you pay your loan in full. The very high APRs typically of 400% is extremely expensive for a secured loan. One of the problems with this type of loan is that it is often taken out over a period of 12 months or more. This is why the high APR results in more than double the amount borrowed which you have to pay back.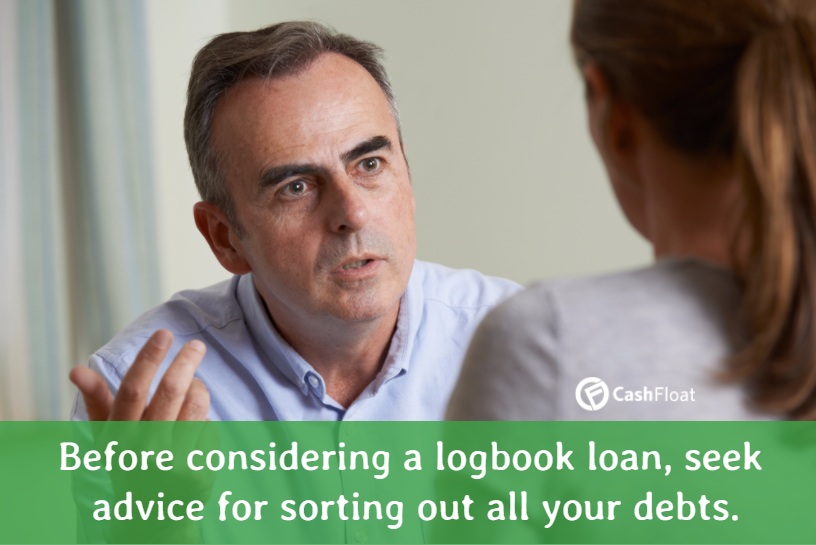 In all seriousness, if you are considering a logbook loan because your have been refused loans elsewhere. Let's say from a bank, credit card company or payday lender, you have serious financial problems. Taking out a logbook loan is a very unwise solution to your problems. You will be taking on repayments which you may not be able to afford, getting you further into debt. You are also in danger of losing your vehicle if you do not make all repayments on time. Instead of applying for a logbook loan you should seek free, impartial professional advice on sorting out your debts. Citizens Advice, the Money Advisory Service and National Debtline all offer impartial, free advice. They are not judgemental and are there to help you. Assistance can be obtained online or via freephone telephone numbers
In summary
In conclusion, you should avoid this expensive and risky form of borrowing. The danger of taking on unaffordable repayments and increasing your debts significantly and putting your vehicle at risk is just too high. If you do need to resort to borrowing, a high acceptance online loan is a lot cheaper for you. Do yourself a favour and seek free debt advice to learn how to take control of your finances and find ways of reducing your debt. Advice on budgeting and learning how to avoid getting back into bad spending habits and borrowing money you can't afford to repay will help you live a happier and less stressful life.