Analysis of our loans applications shows that many nurses in the UK apply for online payday loans on a monthly basis. In this article, we will research the nursing industry to try and conclude why online payday loans for nurses are in demand.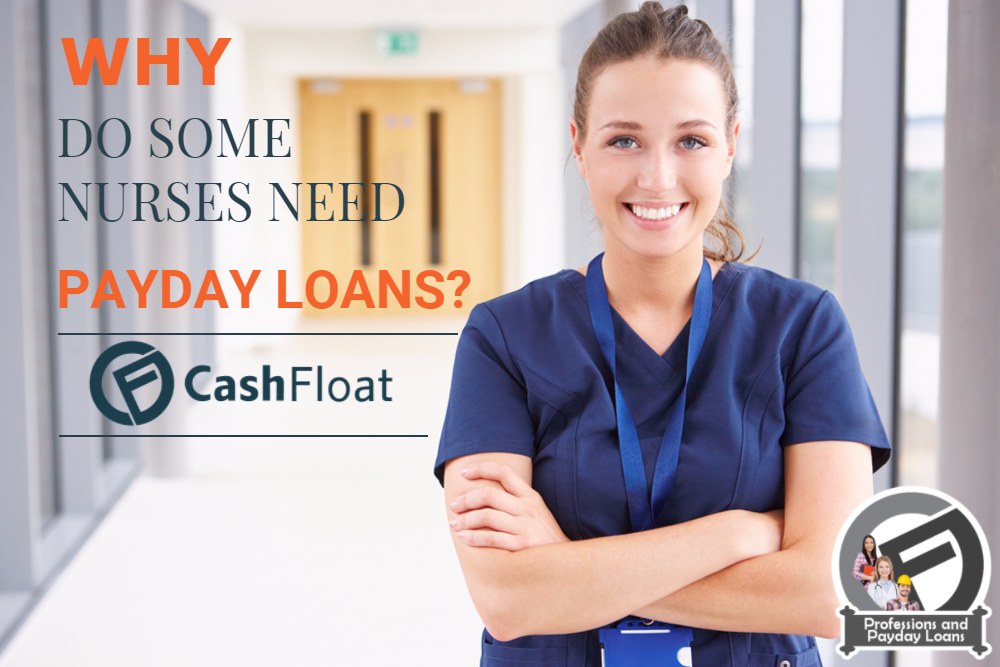 Story highlights
87% of nurses in the UK are female
There is a 9.4% vacancy rate for nurses in England and this reaches 17% in London Hospital Trusts
Within the NHS, where possible, on-site nurseries are provided
Why Do Nurses Use Payday Loans
Nurses are one of the most highly-regarded professions in the UK. Yet, it doesn't seem that way from their liveable salaries. They have always been underpaid, but successive pay rises of 1% have made their situation even worse. The plan to abolish NHS bursaries from July 2017 has been in the news recently. Is the government expecting student nurses to work for nothing on their nursing placements? And to add insult to injury, expect them to pay for the 'privilege'? Are the existing bursaries and salaries sufficient and if so, why are so many nurses using loans online for nurses?
This report aims to provide an examination of the nursing profession: its history, their training, their salaries and their grievances. This detailed evaluation will then be able to answer the questions posed above about payday loans for nurses.
The History of Nursing
Florence Nightingale is well-known as the founder of modern nursing. She attended the first nursing college in Germany and later established the first nursing school at Saint Thomas' hospital in 1860. She went to nurse soldiers during the Crimean War. It has been estimated that her improvements to hygiene led to a fall in mortality rates by two thirds.
The Royal College of Nursing was established in 1915. Further improvements in training methods as well as the start of the National Health Service meant that teaching practices were standardised to make nursing the profession we know today. In 2002, the regulatory body, the Nursing and Midwifery Council took over from the UKCC (the United Kingdom Central Council for Nursing, Midwifery and Health Visitors).
Becoming a Nurse
To do a degree in nursing, a student usually needs 5 GCSEs plus at least two A levels. During the three-year course, trainee nurses have to choose between four specialisms: adults, children, learning disabilities or mental health. About half the course is spent on supervised placements in local hospitals or community settings. As of yet, trainee nurses do not pay university fees. They also get and a £1,000 non-means-tested grant from the NHS. Further bursaries from £1,000 to £4,491 are means-tested and depend on where student nurses live. They receive all grants and bursaries on a monthly basis.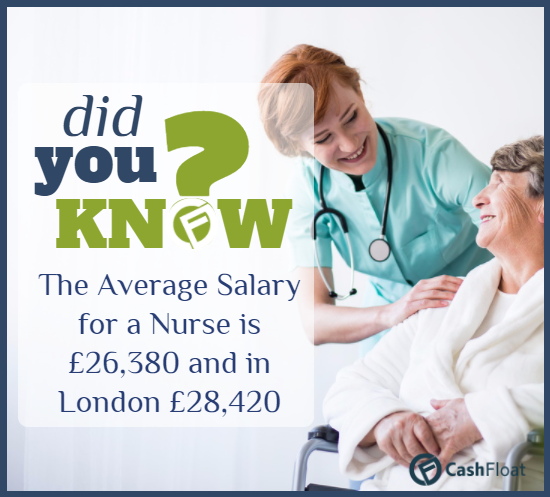 Nurses' Salaries
According to the NHS, a nurse's annual salary depends on the specific nursing position, the skills required, their experience and the job location. Pay scales for the profession start from £15,251 for Band 1/2 and go up to £78,629 for the relatively few positions in Band 9. However, the average for a Registered Nurse, whether they possess a degree or diploma in nursing, is £26,380 outside London and £28,420 within the capital and the 'weighting' allocated for the extra expenses of living there. This average includes any overtime since the basic salary is just over £21,000.
As 87% of nurses are female, it is obvious that childcare is of primary concern. Some nurses deal with this problem by doing shift work, especially nights. Others might live near family members who can help by babysitting. Within the NHS, where possible, they provide ons-site nurseries and/or the use of childcare vouchers. Before April 2011, the NHS covered the cost of childcare to a maximum of £243 a week. It was covered, if both parents worked and as long as an Ofsted-registered childminder was used. This amount was usually offered as a 'salary sacrifice' in lieu of pay and enabled childminders to take the vouchers as payment.
No Changes
For those already on the scheme nothing has changed until their child reaches the age of 15 and as long as they remain in the same job. However, for those joining the scheme from Autumn 2015, there is a new tax-free childcare scheme which is open to all qualifying parents and consists of the government paying 20% of the annual childcare. For 3- to 4-year-olds there is free 'early learning' starting from the term after the child's third birthday and means parents are entitled to 15 hours a week spread over 3 days as well as provision for the holidays.
The basic annual leave for nurses is 27 days plus a further 8 days for general or public holidays. Nurses are entitled to maternity leave for 52 weeks. For the first eight weeks, they receive 100% of their salary which drops to 50% in the following eighteen weeks plus Statutory Pay. For the next thirteen weeks, they receive Statutory Pay only and in the final weeks they are on unpaid leave.
Nurses can get Statutory Sick Pay (SSP) if they earn over 112 pounds a week. SSP is £88.45 a week. They recieve it from the fourth working day. Nurses must provide medical evidence after the eighth working day of sick leave.
There is a NHS Pension Scheme which is entirely voluntary and does not cover nurses in the private sector. Contributions are 5% to 14.5% depending on their salary scale. In April 2015, the CARE (Career Average Revalued Earnings) scheme introduced calculated on the basis of 1/54th of their pensionable earnings and is the same age as the state pension age.
Nursing Unions and Grievances
The Royal College of Nursing (RCN) has a membership of 370,000 nurses. Many in the profession choose to join UNISON, which is the union for workers in the NHS and local government. Of its 1.3 million members, about 450,000 are from the NHS. Although, this includes all workers and not necessarily all are nurses. Both organisations agree that pay rises for nurses over the last five years have lagged behind inflation while UNISON specifically points out that pay awards are 14% behind. In April 2016, the government awarded nurses with a 1% pay rise. They claim the increasing N.I contributions would swallow this up. They point out that many members of the profession need to take on extra shifts to cover up the shortfall in their salaries or take out payday loans for nurses to make ends meet.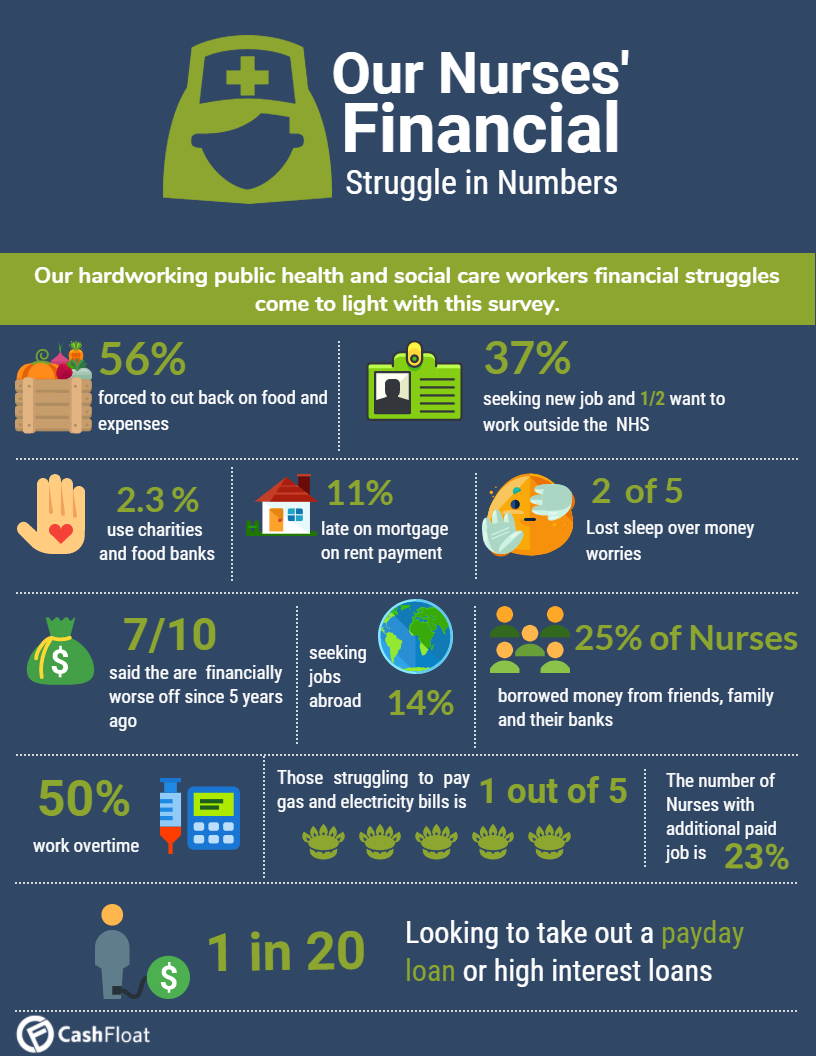 Nurses' Protests over Bursaries
In January 2016, there were protests from student nurses over the Government's plans to abolish all bursaries from August 2017 and to replace them with a loan system to cover fees and living expenses and to bring student nurses in line with other students on degree courses. The Government said that there was only a finite amount for bursaries. This meant that they couldnt accept two thirds of applicants for the nursing course.
With a system of loans can create 10,000 more places on the course and more money availalbe for students. Unions have complained that scraping bursaries will leave student nurses with an average of £52,000 of debt once they finish their three years of training. They also point out that the longer academic year and the fact that student nurses do placements in hospitals restricts their ability to find other paid employment, unlike other university students. During their training, student nurses make a valuable contribution to the NHS. The NHS expects them to work the same hours and shifts as qualified nurses. It does seem ironic that the NHS expects them to pay (in the form of loans) for the privilege of working for nothing.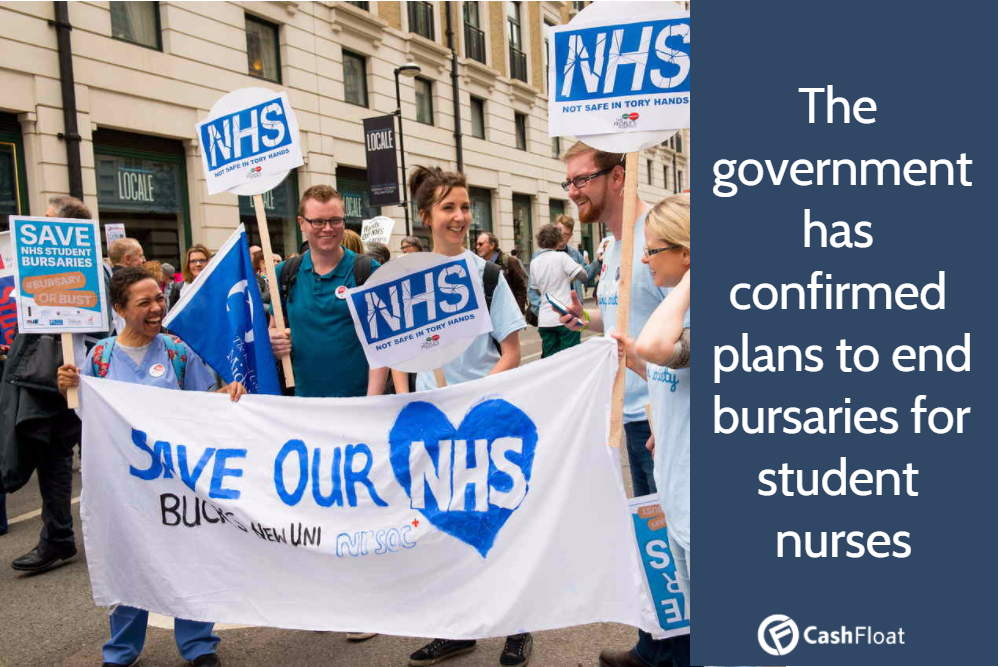 In the Red; Student Nurse Debt
The public sector union, UNISON commissioned this survey. It ran from September 2015 until June 2016. It found that over two thirds of student nurses supplemented their income by working an extra job. In fact more than a third worked over 16 hours a week. Despite this, 86% of those who responded to the survey said they were in debt. This varied in amount with nearly a quarter having debts of under £2,000, 18% owed from £2,000 to £5,000 while 21% said they had debts of £5,000 to £10,000.
This number could have been greater if one in five did not live with their parents. 11% said they had resorted to food banks as they could not afford to feed themselves while 17% said they had taken out a payday loan to see them through the month. Not surprisingly, 95% felt the government should pay a salary to them while they do their placements. In its conclusions, UNISON stated that the bursary should be replaced with the Living Wage Foundation's recommended living wage of £9.40 per hour in London and £8.75 elsewhere.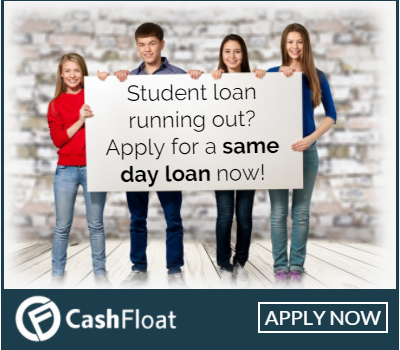 Competition from Foreign-Born Nurses
Of the 630,000 nurses registered at the Nursing and Midwifery Council (NMC), about one fifth were foreign born with 31,000 coming from outside Europe. There is a 9.4% vacancy rate for nurses in England and this reaches 17% in London Hospital Trusts; this shortage is due to an ageing population, training cuts and pay freezes.
In the years 2014-2015, the NHS bought in 8,000 foreign nurses to fill the vacancies. It is estimated that in the next four years, they will bring in more than 14,000 nurses in from countries like the Philippines and India to make up the shortfall. A report by the independent Migration Advisory Committee (MAC) in March 2016 said the NHS would pay £6000 to these nurses compared with their British-born counterparts. Any recommendations and negotiation about increasing nurses' salaries, and thereby easing their debts, would have to take place against this fear of being undercut and replaced by foreign-born nurses.

Payday Loans for Nurses
Payday loans UK for nurses are much more common than just a few years ago. The question is: Why are payday loans for nurses more common? The fact that the average age of student nurses is 29 gives an indication of how nursing is a profession that people often enter at a later age. However, at this age people often have other commitments such as the purchase of a house and mortgage payments. Thus they may turn to payday loans, wage advances or other kinds of credit.
Other outgoings they might have are expenses for groceries, bills as well as the cost of bringing up children and if necessary, paying for childcare facilities. Commuting, whether by car or by public transport, is another major monthly drain on their available income. In their initial years as a nurse, some people who have entered the profession late might have to take a pay cut before they move up the pay scale with seniority. This will mean other financial commitments they had from before their training will be an additional burden.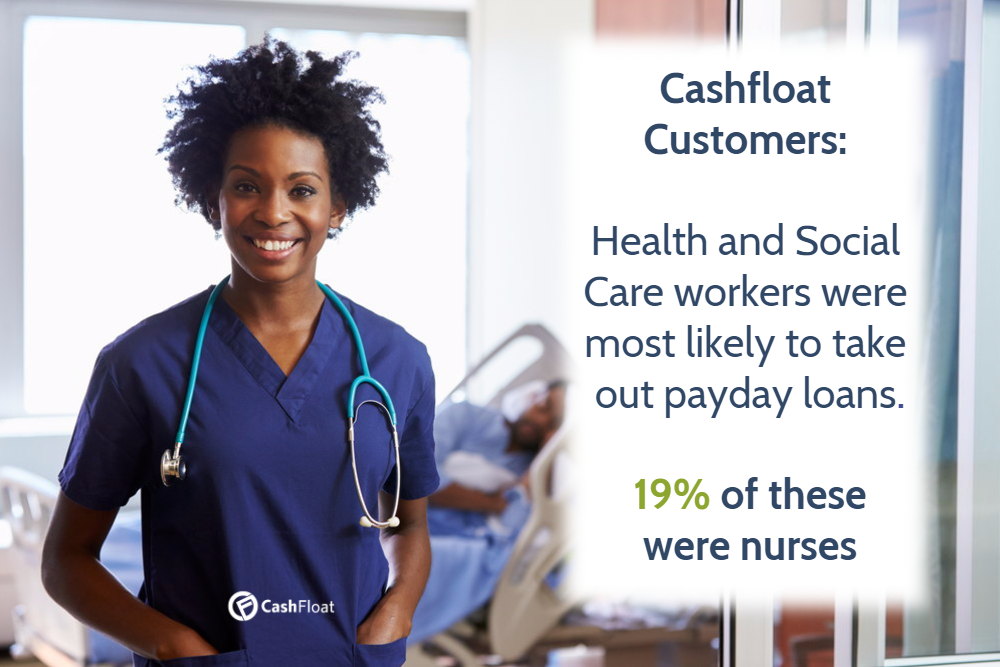 In the past, people used credit cards for emergencies, like when they had an unexpected bill. Increasingly, people use their credit cards as 'money in the bank' so when they reach the limit and have a shortfall at the end of the month, they then might have to apply for a short term loans direct lender to cover their financial commitments. A suggestion for the NHS could be to try ad create a product like emergency loans for nurses to help them fill a short-term financial gap.
Conclusion
With freezes on pay rises in the public sector and the proposal to end NHS bursaries, it does not look as if things will improve for nurses and payday loans for nurses in the foreseeable future. Unfortunately, these two factors might prevent many people from entering the profession, leading to further dependence on foreign-born nurses. For the nurses themselves it looks as if they will continue to need the services of pay day loan companies unless the governemnt do something to improve their salaries. Recently, instant payday loans for nurses have caught the attention of national media, so maybe this is likely to change in the near future.