Have you ever asked yourself why you should make yourself happy, when it can be hard, tiring and expensive? Of course, you will have thought of lots of positive impacts of happiness. In this article, Cashfloat – a responsible payday loan lender – examine how happiness at work can change your life. Literally.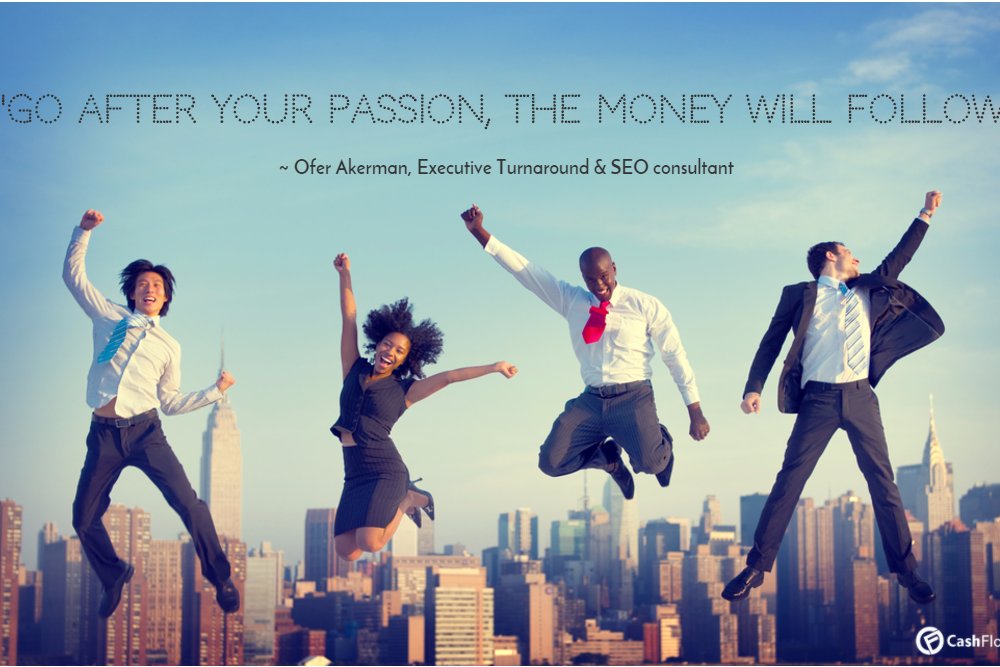 Many people believe that when you are successful, you're happy. This is why lots of people put off their happiness. They say they'll be happy when they achieve a certain milestone or goal, thinking that they'll finally be successful, and thus happy. But why make happiness wait? It doesn't make any sense! In fact, studies show that happier people are more successful as a result. If you put off your happiness until you're successful, you're already hindering and slowing your success. Start choosing to be happy now, and you might just find you're far more successful in the long run. Not only will happiness at work help you in your working life, but it'll also help you in just about every other aspect of your life too. In fact, some people believe the 'reason' or purpose we're all here is simply to be happy. No complicated 'life goals' or anything like that. Just do what makes you happy, and beautiful things will usually follow.
Happiness At Work
People who are happy at work achieve far more than those who aren't. Individuals who feel happy in their working environment tend to work harder and stay with the organisation longer. Not only that, they take less sick days and are more likely to get promoted. Do you need any more reason to choose to be happier at work? On top of everything else, those who are happier usually make more money, close more sales, and become better leaders. Everything you can possibly analyse and relate back to business or work will improve when a person is happy. Focusing on making employees happier at work is a must for a high-quality output and more employee loyalty.
Happiness Studies
Don't believe all of this? Studies can prove it! The studies show that praising employees for a job well done was far more motivating to them than money. When managers who praised their teams often were compared with those who didn't, 30% more productivity was achieved by the former.
Many of us are faced with stressful jobs at work, but doing something that makes us smile beforehand can make it seem far easier. Whether that's having a laugh with a co-worker or reading a motivational quote, studies showed that it all helps. Researchers even had a look at college students, and how happy they were during their studies. They then did the same thing 19 years later and found that those who were happier made more money. They concluded that it didn't matter what their salary starting point was; they were only making more money. 300 employees were also tested over a span of 18 months. Those who were happier, in the beginning, got higher pay and better evaluations later on. This goes to show that happiness at work could lead to making more money in the long run. If you're a business owner, having happy workers could mean having a more productive team. It could even mean making more sales, and creating a better company culture. You also get to have a more creative team of people around you. Individuals who don't feel motivated enough aren't going to have reason to be innovative or original. To have a team of creatives, you must create the work environment that's going to support this.
Happiness Makes you Cleverer?
Studies also showed that positive brain activity helped people to retain information and organise it better. When compared with people who were upset or frustrated, the results were much better. Not only that, when people are happy, they are far more likely to come up with solutions, have new ideas, and be open to possibilities. It's impossible to see the positive possibilities in the workplace when our brains are blocked by negativity. When we get into that positive state, the visual cortex of the brain is activated, and we see more innovative solutions. It's quite simple!
Being happy has many other positive effects on the workplace too. Less sick days are taken, and employees who have happiness at work who do end up taking sick leave fight off illness much quicker than those who aren't happy.
How To Increase Your Happiness
Being positive and happy at work is money and time well spent. Some people think that being positive or happy all the time is burying their heads in the sand. They think that with everything going on in the world, staying happy is impossible. This is all just one point of view; one that comes from limiting beliefs. You can be happy all the time. It isn't difficult either; you just have to choose it. No outside source will make you happy. No money, no possession. It's all down to you and how you want to feel. Eliminate the negative beliefs that say you can't be happy; that business isn't doing well or that the world is going to pot. You will experience a much brighter world. In some cases, increasing your happiness levels can take practice. But these studies show that it's a worthy use of your time. Here are some suggestions for increasing your happiness:
Take On A Healthier Lifestyle
Taking on a healthier lifestyle will help you to feel much happier. When you eat healthy foods, you'll notice that you feel more energised throughout the day. This stops those afternoon slumps that can make many of us feel rubbish. Exercise releases a ton of endorphins too; the body's happy hormone. These are like nature's drug, and will leave you on such a high! Exercise has both short-term and long-term effects to enjoy.
Change Your Negative Thoughts
Changing your negative thoughts can take practice, but you can gradually train your brain. It'll stop looking for negative, and start focusing on positive. Be mindful of the thoughts that enter your head, and change negative thoughts to positive. Do this as often as you need to, and it'll get easier.
Make Affirmations
Affirmations can be said out loud or written down. Even if you don't quite believe them right now, they can eventually change your deep rooted beliefs and make you feel better. Here are some amazing affirmations:
Every day in every way, I am getting better and better.
I'm brilliant at what I do!
Today is going to be awesome!
You can word affirmations any way you like, as long as you use positive words. Use them over and over to drill them into your head.
Think About How Your Day is Going To Go
This technique is called visualisation. How would you like your day to go? Picture it in your head, like a little film. Use feelings, smells, sound and everything to make it realistic. Doing this morning and night can begin to change your life in incredible ways!
Find Happiness Within
Happiness doesn't come from an outside source. Find your happiness within. You can do this by meditating. Meditating isn't just for monks; it's an amazing way to relax and become more creative. People who meditate are always happier than those who don't.
Be Grateful
Find things every day that you are grateful for. They can be big and small. Be thankful for the roof over your head and your fridge full of food. Be grateful for your comfy bed and the fact you have electricity. Be thankful for the people in your life, your senses, and anything else you can think of! Go off on a tangent of finding things to be grateful for each and every day!
Doing many of these things in the morning before you begin your day can have a huge impact on your happiness at work and your attitude to everyday life!