Decided it's time to get back to yourself and back to the workforce? Here is some great advice and tips from Cashfloat when for looking for a job, writing your CV and acing your interview. Read on…
Lost Your Job? What Can You Do? – Chapter Nine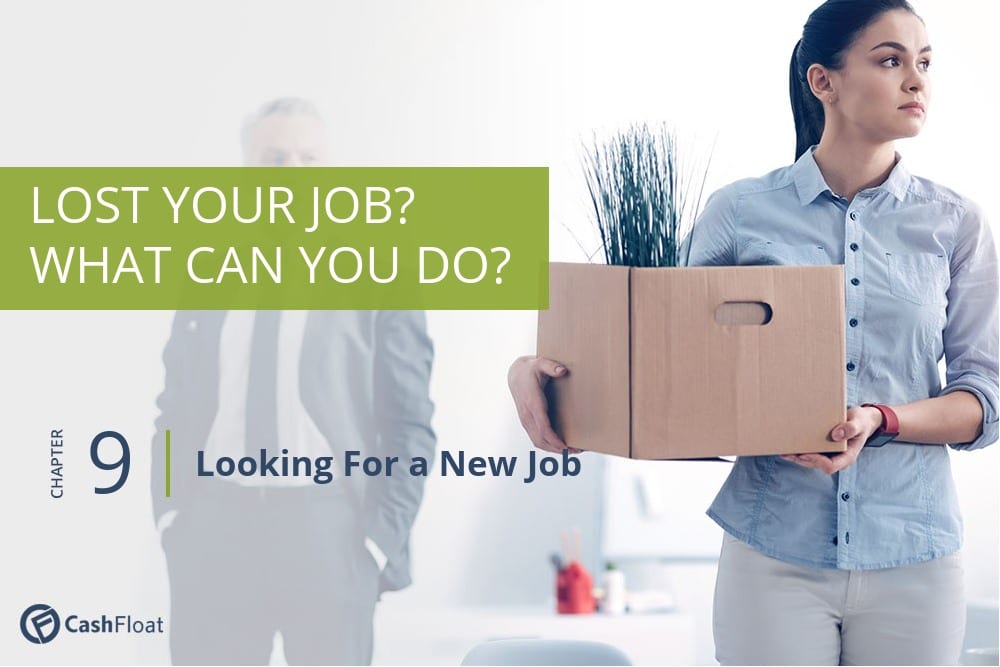 Job Hunting
Picking yourself up after redundancy and looking for a job can feel daunting at first. However, it is necessary to secure yourself financial stability in your life if you don't want to have to resort to the help of online loans to pay your bills. Most potential employers will want to know the reason for your redundancy. Decide on the field you want to work in. Perhaps you want to go for something different to what you were doing before your redundancy.
Here are some steps to take when looking for a new job:
Nowadays, most jobs available are posted online, so by searching online for a job is probably the best way to start. If you are looking to work at a specific company, it is best going onto their website or by contacting them directly. If you are looking for a job in a particular field, then sites like indeed.co.uk and monster.co.uk can be perfect in helping you in your search.
Only apply for jobs that match the skills and the experience you have. Don't waste your time applying for jobs you won't get. If you match most of the job specifications, apply for the job.
If you need a job fast, apply for a job at a company that has a few positions to fill. You are more likely to get a job there than at a company that only has one job opening.
Don't be afraid to tell people that you are looking for a job. Networking is one of the best ways to find a job as people who know you can recommend you to potential employers. You never know who will have a good job lined up for you.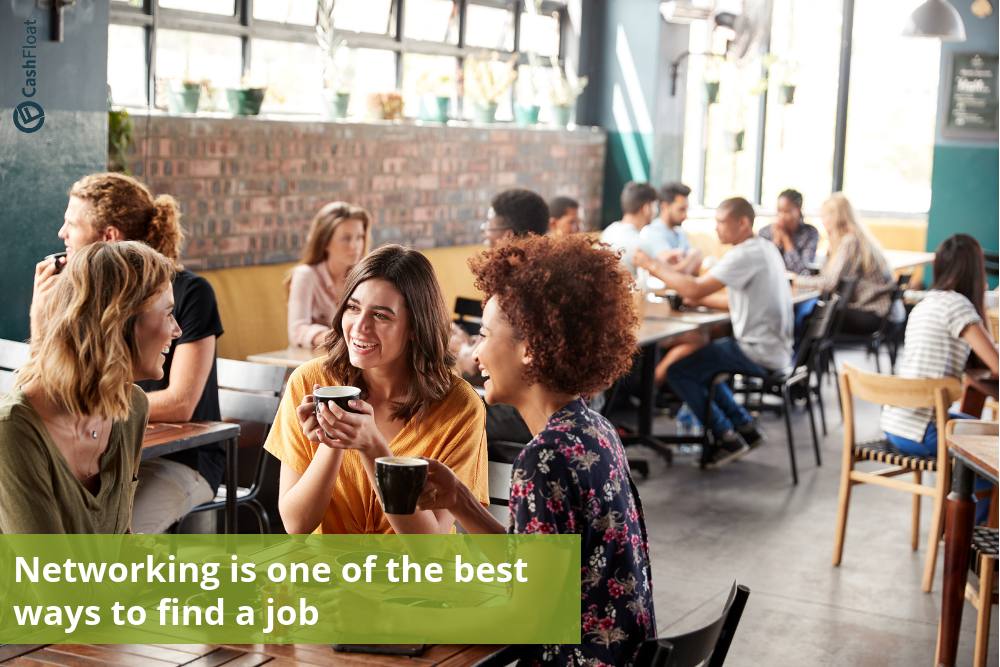 Writing an Effective CV
Job applications can be hard work and shouldn't be taken lightly. We all know that a key factor in applying for a job is writing an effective CV (Curriculum Vitae). A CV is how you introduce yourself to employers; it tells them about you and your skills/experience. To apply for most jobs, you must have a CV. What's more, your CV will have to compete with hundreds of others from rival applicants. As such, the way you create your CV is imperative. It can be the difference between you getting a job or not. Read this useful and practical guide for writing an effective CV.
How to write a CV
When writing your CV, keep it to the point, no employer wants to read all the waffle about your life history. The standard size for a CV is two pages, but there are no fixed rules, and sometimes one or three pages may be the correct amount.
Employers aren't interested in how great you think you are. They're more concerned with things that are factual. Writing that you have excellent team-working skills won't get you anywhere. Anyone can say that it doesn't make it a fact. What you have to do is back things up by providing facts. When listing your skills and qualities, talk about past experiences. Let's say you received top marks in a university group presentation. You can use this fact to show that you work well with a team. Apply this idea to every skill you wish to list; it makes your CV more sincere when looking for a job.
Make your CV specific to the job you're are applying for, for example, if you are applying for a customer service job make sure you show you have excellent communication skills. Another example is if you are applying for a teaching job, there is no need to include all your accounting qualifications and vice versa. An accounting firm will not care if you have had five years of teaching experience.
Time gaps in your CV may have your potential employer thinking, what was s/he doing during those two years. It looks suspicious, who knows what you were up to? If you were travelling around the world during that year, write it! Employers like to see you're human too.
The way your CV looks is also essential. Many people believe CV's have to follow a particular format. You have your personal information, skills, experience, and additional info. However, this isn't true for every CV out there. The layout may depend on the job you're applying for. If you're applying for a job in the creative industry, then your CV needs to look a little creative. This showcases your talents rather than having a strict and formal layout. A formal layout is still useful when you're applying for specific jobs. Traditional business jobs need to have a formal CV, or you'll look unprofessional. It's all about looking at the job you're applying for, and deciding what layout will work best.
One thing you must do for every CV is to ensure all headings are clear and the font is easy to read. A pro tip is not to use lines to separate sections. Some people think this makes their CV look neater. The problem is, some companies scan CVs on the computer. They run a scan and search for certain keywords, etc. This is normally done by companies that have an incredibly high volume of applicants. When the scan sees a straight line, it assumes it's the end of the CV. So, if you have a line under your personal details, that's all the scan will pick up.
The most important advice is to tell the truth on your CV. You may think it's clever to write a few white lies here and there. A lot of people do this as they think it helps give their CV a boost. You lie about something to make your application look better. The problem is, employers will check your curriculum vitae to ensure you're telling the truth. If they find a lie, then your chances of getting the job are over. Most people tell lies because they're worried their application isn't strong enough. In this scenario, you're better off going out and getting more experience before looking for a job. Do voluntary work to give yourself something to shout about. Don't lie, it will get you in trouble, and you won't get hired.
A picture is worth a thousand words, right? When it comes to writing an effective CV, you shouldn't include any images. Not of yourself, not of anything. Employers are interested in what you have to say, not what pictures you can take. You might be asked to include formal headshots with your application. In which case, you'll need to do this as it's an application requirement. But, unless stated, don't add images to your CV.
Free CV templates to download
There are many websites out there with free cv templates you can download and personalise. You can also find templates which are specific to different jobs. Here are 3 templates you can download for free. Just replace the text with your own.
Acing Your Job Interview
If you have reached the stage of getting a job interview, you have a limited amount of time to sell yourself to a prospective employer as the best person for the vacancy. So, how can this be achieved and what steps should you take to gain the advantage over the other applicants?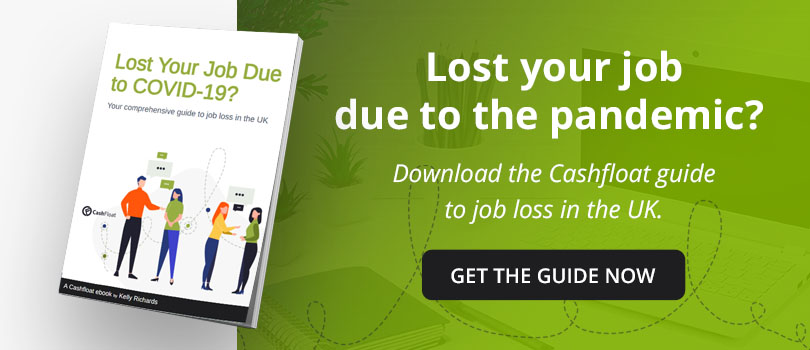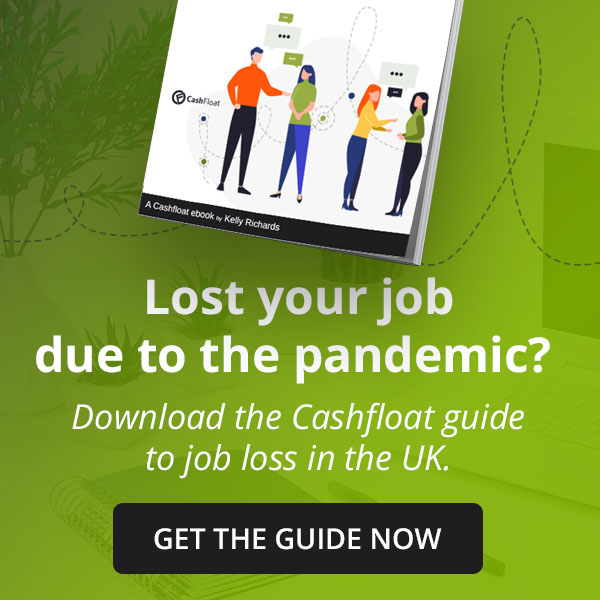 What to wear to a job interview
It cannot be stressed enough that dressing appropriately for an interview will give you a head start. Although fashions will come and go, going to a job interview is no time to make a stand about your personality through your clothing.
For formal interviews, you should ratchet it up a notch. Both men and women cannot go wrong when they wear a suit. Women can choose either a skirt or trousers, and it is better for men to leave out the tie than to wear something hideous. The obvious things to avoid are jeans, trainers, T-shirts and sportswear.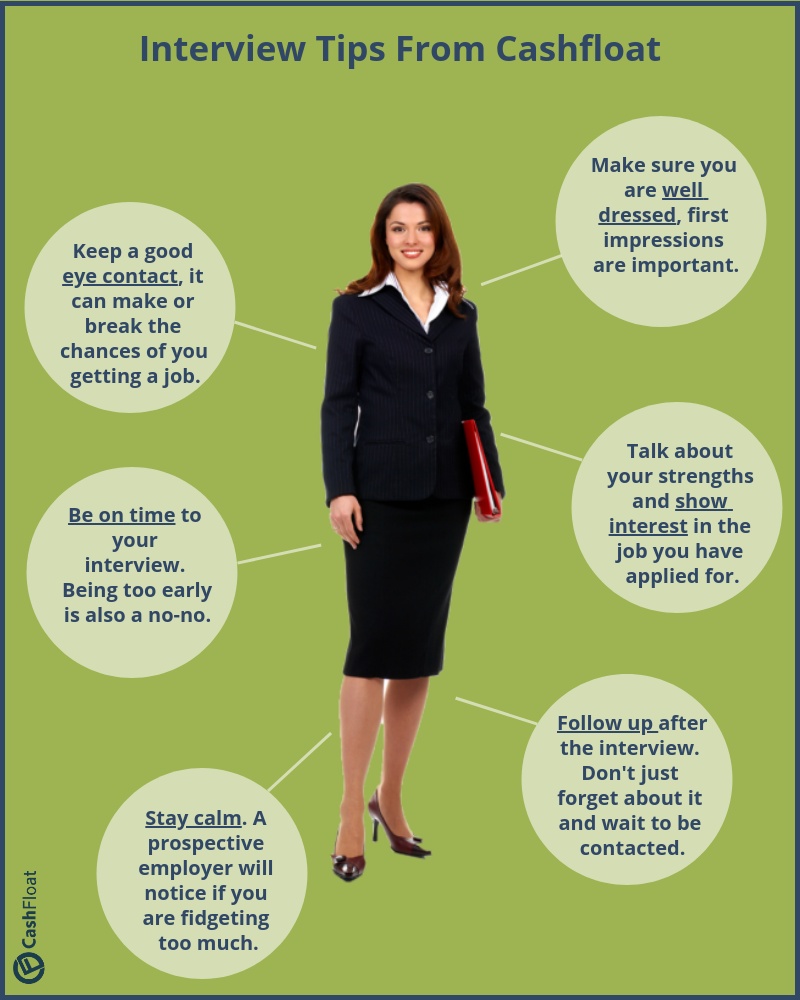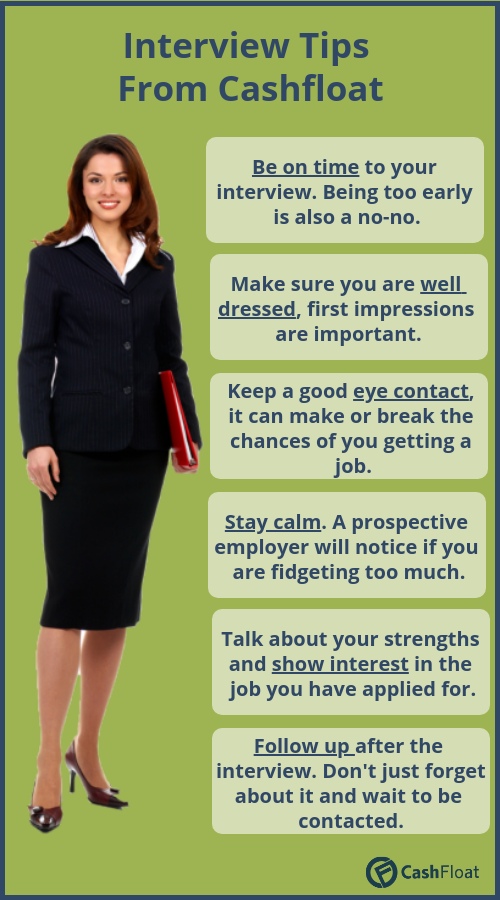 How to succeed in a job interview
Being as prepared as possible for a job interview will help to calm any nerves you may have. Research the company and the vacancy. Then think about the skills and expertise that are on your CV so you can point out the possibilities of the two matching up to your prospective employer. If you are looking for a job that you want to stay long in, it's best to do your research well.
Body language is another way to present yourself to a prospective employer. Making eye contact, smiling, giving a pleasant greeting and a firm handshake to the person who is conducting the interview will all help to create a good first impression. The first 30 seconds of a meeting are all important. So, don't shuffle in and avoid eye contact, don't mumble and don't dress in a careless fashion. Talk about yourself positively, there is no need to tell your employers about financial difficulties you may be having or if you have had to use the help of short term payday lenders recently.
Being nervous is a natural feeling when you are approaching something as important as a job interview, but try your best to keep calm and focus on being relaxed. If that sounds impossible, try some deep breathing exercises which can help to calm nerves.
Conclusion – Looking for a job must be done right
Looking for a job must be done correctly from the beginning. When looking for a job, make sure you know which area you want to specialise in and where your skills lie. Don't write your CV in a rush and ask for professional help in writing it if you think it will be helpful. When attending your interview, keep yourself calm and poised to give potential employers a great first impression. Good luck job with your job search!