Have you just lost your job and worried about how you are going to cope financially? Cashfloat presents an overview of dismissal benefits available following redundancy, including JSA, Universal Credit and Hardship Allowance.
Lost Your Job? What Can You Do? – Chapter Eight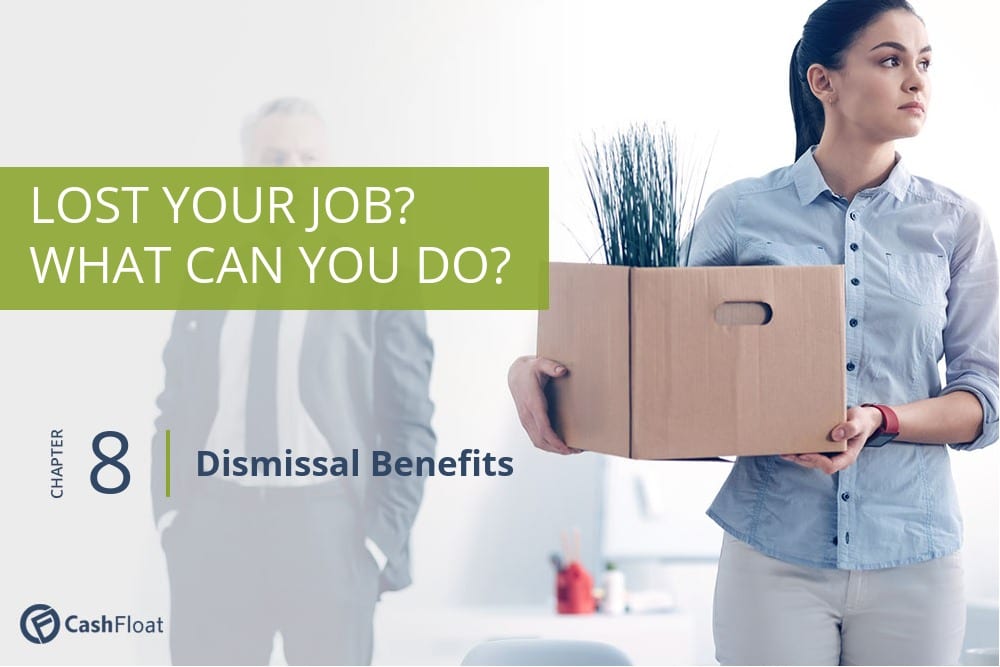 Find out which benefits entitlements you can claim using Cashfloat's explanation of the benefits and government aid available for those out of work.
I have lost my job, what state benefits am I entitled to?

Statutory Redundacy Pay
After being made redundant, you should receive statutory redundancy pay if you have been working for your employer for at least 2 years.
Jobseekers Allowance
The main benefit you get after losing your job is Jobseekers allowance. The amount of Jobseekers Allowance you get depends on your age and how much national insurance contributions you have made in the past. It could also be income based.
Housing Benefit
You can claim this benefit to help with rent payments or the interest on a mortgage. It may also be possible to get some aid to pay for Council Tax. To claim this benefit, you need to contact your local council.
Tax Credits
Instead of applying for Working Tax Credits or Child Tax Credits you should apply for Universal Credit. If you already get tax credits, you will have to make a new claim for universal credit.
Educational Grants And Welfare Payments
If you are on a low income you may be eligible for welfare and educational grants from charities.
Find out more in our guide to the UK welfare state and benefit system.
State Benefit Entitlements
There are many state benefits available to people in the UK. It is important to know exactly what benefits you can get. Benefits may depend on age and income and whether or not you are employed or out of work. There are also many benefits available to those who are sick or disabled. In this article we will look at the benefits that are due to someone who has been dismissed from their job.
What dismissal benefits can I claim?
If you have been dismissed from your job, it can affect which benefits you can claim and how much you can get. Benefits are either contribution based or income based. There are also housing benefits and a reduction of council tax and you may need to make a new claim for universal credit.
Following a dismissal from work, there are some special rules that effect which dismissal benefits you will receive and how much you will get. Anyone who is over sixty may be able to apply for pension credit. To apply for income support, you will need to be available for work.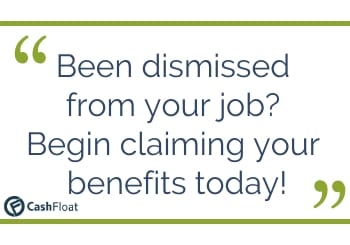 Jobseekers Allowance based on contributions
If you got the sack for misconduct, you will not receive contribution based jobseekers allowance for up to 13 weeks and sometimes beyond. This delay is applied as a sanction because you lost your job through your own fault. You can appeal against the delay, and if you have no funds, you can apply for a hardship allowance. A compensation payment due to unfair dismissal is deducted from any jobseekers allowance payments that you have received.
Jobseekers Allowance based on income
A similar rule applies to income based jobseekers allowance. This will also be suspended for 13 weeks or longer if your employer dismisses you for misconduct at work. Again, you may appeal and apply for a hardship payment. An award for unfair dismissal will also be deducted from any amount you eventually receive.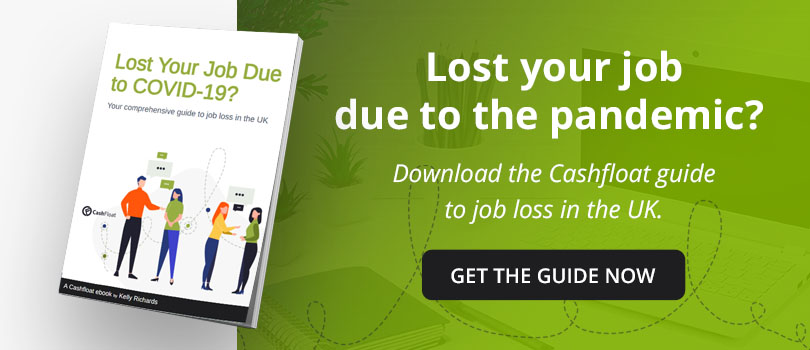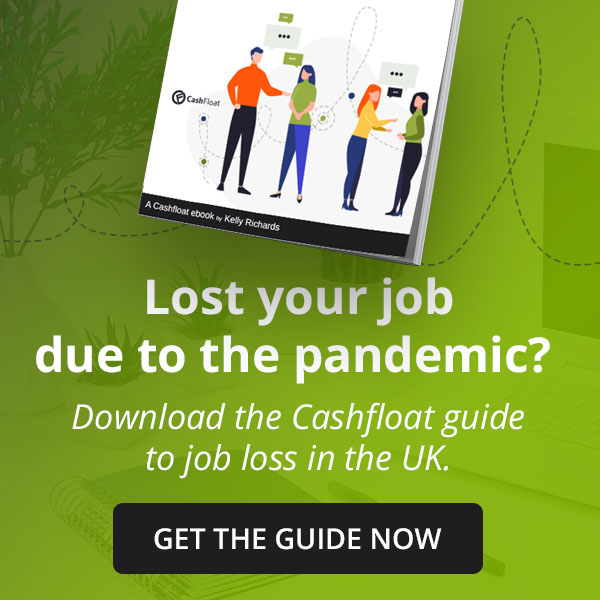 Universal credit payments
The new universal credit benefit may be suspended for between 13 weeks, and three years if you are told to leave because of misconduct at work. There are four levels to Universal credit: Higher, medium, low and lowest.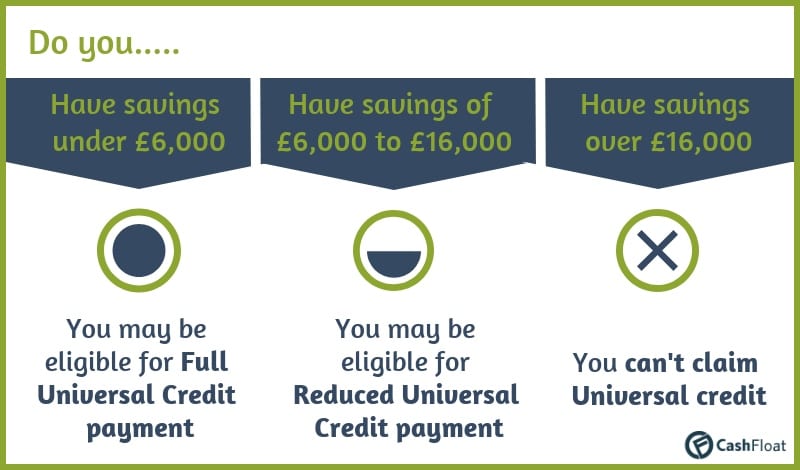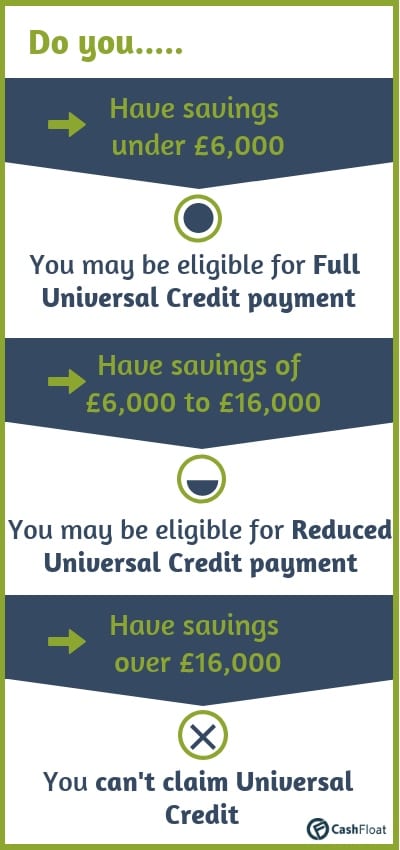 Hardship Payments
Again, you can appeal against the suspension sanction, and apply for hardship allowance. You can get a hardship payment for emergency items such as food and household bills, like utilities. This is like a loan, and when your sanctions are done with, you will have to pay it back. Usually, you will pay back a set amount each month, deducted from your universal credit payment.
Who is eligibile for hardship payments?
There are some eligibility criteria applied to hardship payments. You must be over 18 years of age and unable to meet basic needs. Basic needs include rent, food, heating and hygiene. You cannot claim hardship payments for items like SKY TV or to pay for the running of your car.
A hardship payment is around 60% of what you would have received if your universal credit payment had not been sanctioned. And, before applying, you must show that you have explored all other avenues of access to funds. This means using your savings, reducing non-essential payments (SKY TV) and you must put forward a legitimate explanation of the living costs which are involved.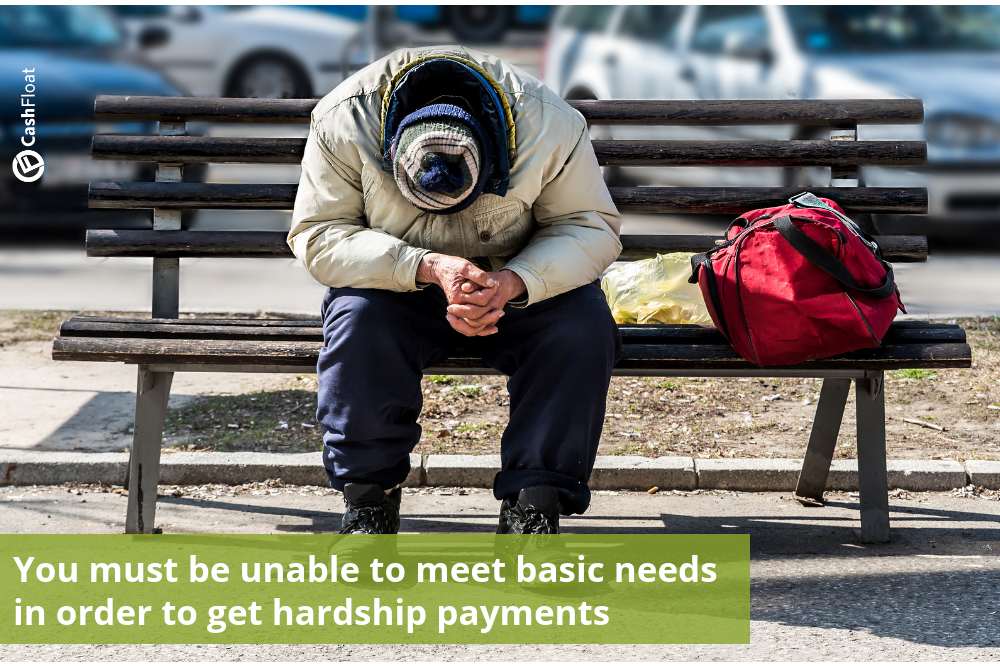 Other means of finance after dismissal
If you are very stuck for money when your employer dismisses you from your job, you might consider taking an instant payday loan to pay for your expenses. But it is worthwhile putting in the effort to claim all the benefits that you are eligible for. These benefits are available completely free of charge and are designed to help people who fall upon hard times. Quick online loans are there for people who have a very short term problem, or a huge, unexpected expense. It is therefore best to try and avoid loans for unemployed people when your employer dismisses you from your job.
How can I appeal against benefit sanctions?
If you feel that you have been unfairly sanctioned, you may appeal against the decision. To make a challenge against the penalty, there are a number of arguments that you can use to get the DWP to change its decision. In the first instance, you can merely ask for mandatory reconsideration. If this is refused, there are some other arguments that you can use to appeal.
Some argument against benefit sanctions
If you have done all of the activity that the DWP asked for such as applying for jobs, you can appeal by showing copies of applications or letters showing that you have attended the required training courses. If you have been unable to follow the activities demanded by the DWP, related to sickness, ill health, disability, child care responsibilities or other good reasons, like learning disabilities, these are good grounds for an appeal. There is a whole raft of arguments for appealing against sanctions, and you can see all of these on the DWP website or the Citizens Advice Bureau website.
Housing benefit entitlement
If you have been receiving housing benefit or a reduction of council tax payments and your employer dismisses you from work, the final salary you receive will be used for any calculation for further benefits. However, if you were not already receiving benefits, they will disregard the final salary payment when a calculation is made. You must apply for housing benefits and reduction of council tax at your local council offices.
Dismissal due to insolvency
Anyone who has been dismissed from their job because an employer has declared insolvency may apply to the Department for Business Innovations and Skills for a redundancy payment. This is calculated to cover any wages your employer owes you, any pay in lieu of notice and outstanding holiday pay. If you have applied for a jobseekers allowance, no payments will be made for the weeks covered by the redundancy payment. Also, if you have already got some JSA, they will deduct it from any claim for an insolvency payment.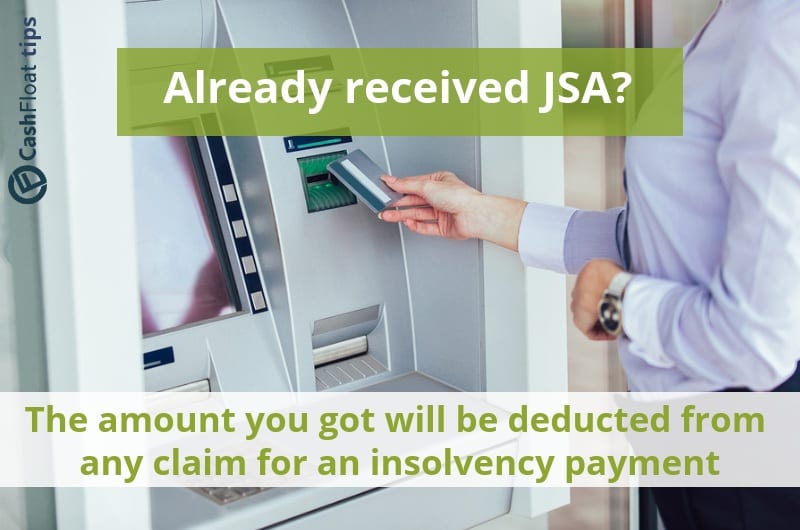 Conclusion – Claiming dismissal benefits
The complicated nature of claiming dismissal benefits when you have been rejected from work means that it is always advisable to get some advice from an independent organisation. The dismissal benefits that are your right will always depend on individual circumstances. These conditions include the amount of contributions that you have paid and your dependants.
Finally, if you are suffering from any health or disability issues, you could be entitled to apply for the Employment and Support Allowance. Many who have been dismissed have relied on benefits to pay for their short term expenses and have avioded taking out payday loans or bad credit short term loans. So it it worthwhile to find out which dismissal benefits you can get. Whichever dismissal benefits may apply to your individual situation, a knowledgeable advisor is the best person to approach for information and advice that will help you to navigate through the complicated UK benefits system.