Debt can often have a negative effect on health. Does borrowing short term loans affect health negatively too? Cashfloat explores a study by Eisenberg-Guyot and his colleagues to answer this question. Read on to find out more…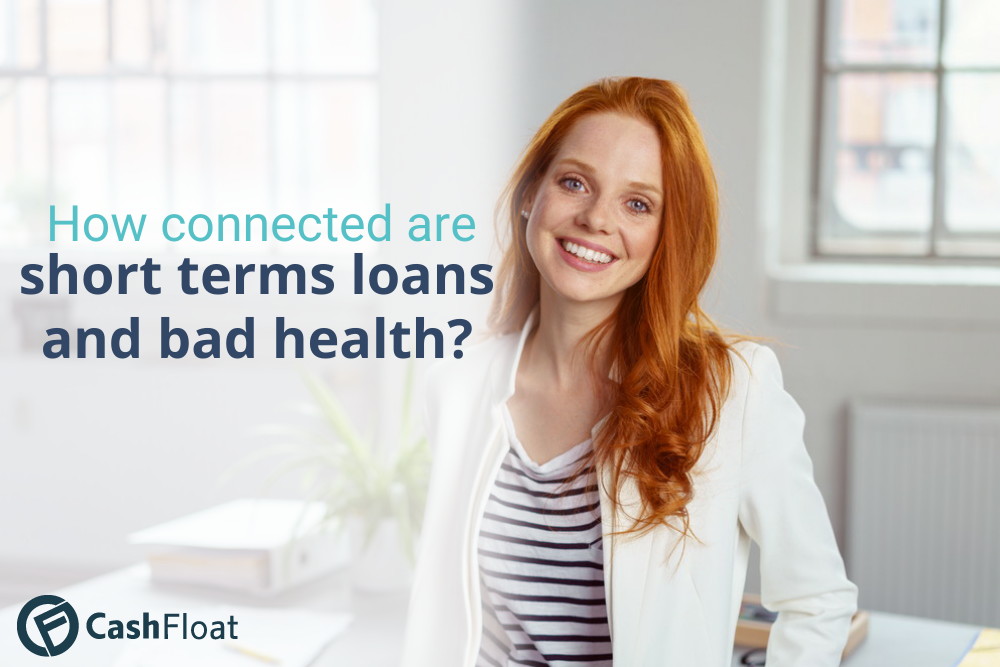 In this article about whether borrowing short term loans affect health we examine:
Previous research on health and debt
Eisenberg-Guyot and co-authors' study on short term loans and health
Their conclusion about health and loans
The intervention needed to stop the correlation
What Cashfloat and the UK already do to avoid health being affected.
Does Short Term Loans Affect Health: A Study
Many health and debt charities have long observed the positive correlation between weakening health and loans. Although a bad financial situation connects to poor mental health and physical health, experts attribute other factors to people falling into debt. This includes losing your job, taking out a loan you cannot afford to repay, and emergencies.
Eisenberg-Guyot and his co-authors conducted a very recent study. They are PhD students in Washington University in the US and they looked at the the impact short term loans had on health. They found that people are 38% more likely to rate their health as poor or fair if they had borrowed high-interest loans like short term loans and payday loans than if they hadn't.
Previous research on the topic of debt is more likely to have concentrated on the consequences of taking out a short-term loan. For instance, how much worse or better you are financially as a result of taking a loan. This study was an empirical analysis of participants health before and after people they had borrowed short term and high-interest loans like pawnbroker loans, payday loans, etc.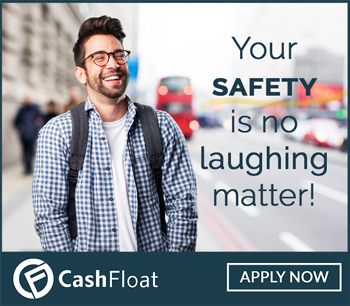 Health and Short Term Loans Study: Where was it conducted?
Eisenberg-Guyot and his co-authors conducted their study in the US. They performed a statistical analysis of data collected from the Current Population Survey – obtained originally by the US Census Bureau, and also a survey by the Federal Deposit Insurance Corporation which ran between 2011 and 2015. It is essential to keep in mind that due to stricter short-term loan regulations in the UK, the results could be very different to this study conducted in America.
Does taking out short term loans affect health of customers?
Eisenberg-Guyot and his colleagues asked participants with short term loan products about their health. They included short term products such as pawnbroker loans, payday loans, etc. and no bank account. These loans are distinctive from long term loans like mortgage. The participants could answer as either "poor/fair" or "good/very good/excellent". The authors then compared them with groups with similar backgrounds. This is because certain classes of Americans are already reported to have worse health than others. For example, they compared the poor, less educated and minority group Americans to the same in the control group.
They discarded any data that suggested bad health 3 months before the participants borrowing short term loans. They also left out those participants that reported to having a disability.
Did the study find a correlation between health and short term loans
The study added to the already growing examination that using short term loans or having no bank account contributed to worsening self-rated health. 38% of participants who had taken out a short term loan were more likely to rate their health as "poor/fair" than "good" in contrast to the control group.
With the payday loan industry only growing bigger, (despite it being almost none existent 30 years ago,) poor health is worrying health professionals and the government. Poor health causes unemployment, higher dependency on government funding and less productive and unhappy citizens. It is, therefore, a big cause for concern for governments when short term loans affect health.
Is there another way to explain the correlation between health and loans?
Most scientific studies do not go unchallenged. This topic is a bit like the chicken and egg analogy. The question remains – which comes first, bad health or debt? Does debt cause bad health or does bad health cause debt. This study only connects how debt or short term loans affect health and not the other way around.
What Must Governments Do to Help Debt and Health?
According to the authors of this study more needs to be done to counteract this bad health initiator. They suggest expanding social welfare programs and labour protections. The aim is to tackle the root of the problem. The objective of this study was not to cover the problems over in plasters. It was to really highlight the issue and get people talking about how to tackle health and debt so people shouldn't come to the problems in the first place.

What Does the UK and Cashfloat Already Do to Help Those Affected by Health Problems?
Despite being conducted in America, the connection between ill health and debt is evident in the UK too. And as an honest payday loan lender, this concerns us directly. The UK is already leading the fight with introducing the recovery scheme for those suffering from mental health giving them time to recover before making them repay their debts and Cashfloat support this move.
Furthermore, with the FCA regulations that regulated most financial institutions, there are clear guidelines we must follow before lending to anyone. We must do the necessary background research to ensure people can get money. However, this can't come at a cost of leaving customers in a worse state. This includes doing credit scores and affordability checks. It is however against people's rights to privacy that we cannot access customers medical files and therefore it is impossible for us to base our checks on current health.
Please do not hesitate to contact us if you are suffering from a worse state of health since taking a payday loans with us. We take each person's circumstances into account and may be able to offer you alternative repayment solutions to help your health and your debts. However, there is still more work that the government and lenders must do to stop loans negatively affecting health.