It is very tempting to approach family or friends to ask them for a loan, but is it wise? Cashfloat explores the pros and cons of borrowing money from our nearest and dearest.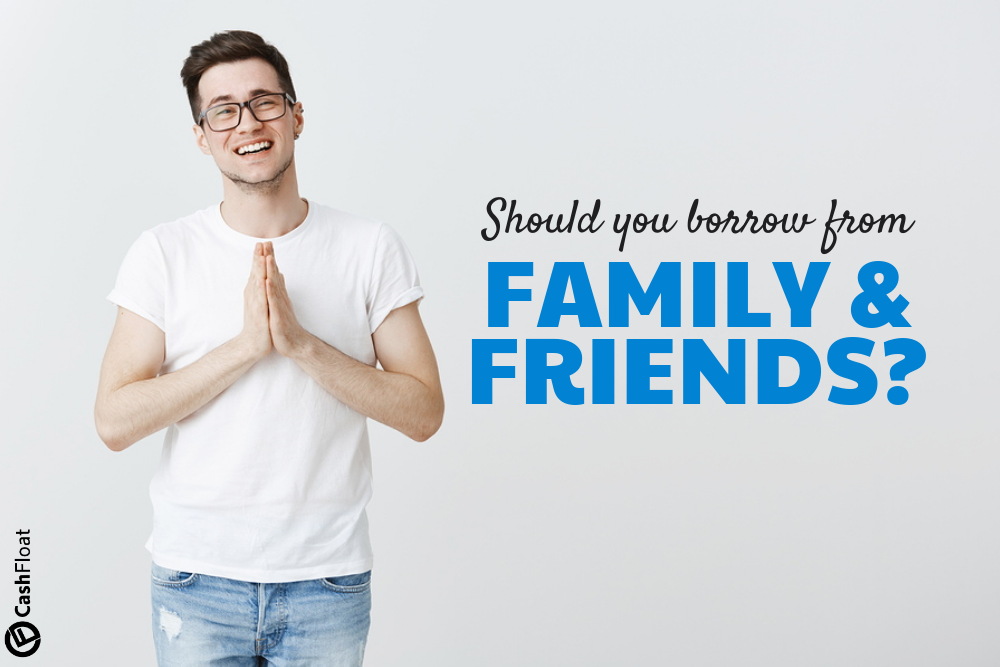 Borrowing money is an important decision, and one you should never take lightly.
Before you borrow money, you have to consider these things:
Determine if the loan is absolutely necessary. Can you save up for it instead?
How much you need to borrow. Take into account interest rates, instalments and borrowing terms and times and additional costs
Will you be able to make the repayments? Can you afford the loan?
What are your borrowing options: Banks, private lenders or family and friends?
Tops tips when borrowing from family or friends
Explore all available borrowing options before approaching family.
Your family member or friend may offer to give you an interest free loan. It is best to show your gratitide and pay interest. It doesn't need to be a lot but it should be a minimum of 2%, the same amount they would accrue from putting that money in a savings account.
Do not negotiate. If you ask them for £5000 and they offer you £2000, thank them and then either move on or accept it.
Outline a repayment plan with dates and amounts and make sure they agree with it. Then, keep to it.
If you have a friend or family member willing to give you money, do not use a peer to peer lending platform to sort it all out. It will only add expense to the agreement.
Pay early, if you can!
Return the favour or pay it forward. Someone showed you kindness, if you have the money, show your kindness to others.
Make sure that your relationship is not based on borrowing money.
In this article, we bring the advantages and disadvantages of borrowing money from family and friends.
The Advantages of Borrowing Money from Friends and Family
There are many advantages to borrowing money family and friends. Lets explore them in detail:
Less Official, More Informal

The major advantage of borrowing from someone you know personally is that you most likely don't need to prove on paper that you are capable of paying off the debt. Discussions usually revolve more around why you need to borrow money. This is normally the most important factor affecting their decision. It is significantly easier to get them to lend you money when you have an emergency, such as a sudden expensive bill.

The Human Touch

A friend or relative might be more willing to lend you money if your house gets ravaged by fire, or gets majorly damaged and major repair and renovation is in order. The same willingness might be extended if you get into a car accident, and you also need money to pay for your vehicle's repair, or worse, if you need money to purchase a new one. They will also most likely lend you money if you suddenly get laid off from your job and your savings are not enough to tide you over until you find a new job.

Convenience

Aside from their willingness to lend you money, discussing the terms is also remarkably easier. For starters, they already know you. Background and credt checks are not necessary. It is also easier to discuss the length of the borrowing term. Since they are fully aware of your situation and financial standing, they might be more willing to extend the term, giving you more time to pay your debt. The interest rates might be significantly lower. If you're especially lucky, they might even do away with it entirely. You also do not have to worry about additional fees that usually come with typical loans.

They Trust Your Honesty

In the event that you are unable to pay your dues on time, you do not have to worry too much about the consequences. You just need to talk to them properly and assure them that you will be able to pay on time next time. Of course, you have to manage their expectations and let them know when you will be able to make a payment. And, depending on how close your relationship is, collateral might be required.

Extra Pocket Money

There is an additional advantage of borrowing money from friends or family members. That is, if they see that you are in an extremely difficult financial situation, they may very well lend you an additional sum before the end of the first loan term. This is practically unheard of with banks and lending institutions – you need to pay off the initial loan before you can borrow money from them again.
In short, family and friends know you better than short-term loans lenders and will more likely show care by providing you with the loan at a much cheaper price.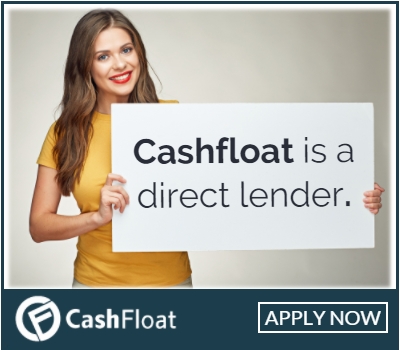 The Disadvantages of Borrowing Money From Friends and Family
However, it is not always straightforward. Borrowing from family and friends can be unwise and can cause a lot of confrontation.
"Can't you save up for it?"

One of the potential drawbacks of borrowing a large amount of money from family members and friends is that they have a good grasp of your lifestyle and financial standing. They can chastise you for your reasons for borrowing money. If you are borrowing money to take a holiday, or to purchase a vehicle, or to renovate your home or parts of it (for reasons that do not qualify as an emergency or an absolute necessity), they might ask you – or in some cases, insist – that you wait it out and save up for it instead.

The same line of reasoning may apply if you are using the money to fund a business venture. While they might still be inclined to lend you money, most likely they will ask you why you did not save up for it. This makes it different from borrowing money from a bank or lending institution. Depending on the amount you are borrowing, you may or may not be required to disclose the reason for the loan. You simply have to prove that you have a good credit score and that you are capable of making your payments on time.




When trust becomes an issue

When you're considering borrowing money from friends or family, you have to understand that trust is the most vital factor in your interaction. They trust you to pay the amount you owe them within the time period agreed upon. Also, that you will be using the money for the reasons you gave them. You trust them to not abuse the fact that you owe them money and not to use that against you in any way. It is important, therefore, that you remain trustworthy at all times. You also have to understand that your personal relationships can get permanently marred by suspicion and hurt if trust ever becomes an issue because of the loan.

So should I borrow from friends or family?

The bottom line is, if you are in desperate need of money and are willing to risk awkward confrontations that might result from borrowing money from friends and family, then by all means, go ahead. Otherwise, it might be a good idea to loan from a bank or another financial institution such payday direct lenders, etc.