Car broken down? Can't afford to pay for the repairs right now? Cashfloat, a short term direct lender, explores all your options for funding emergency car repairs. Read on to find out…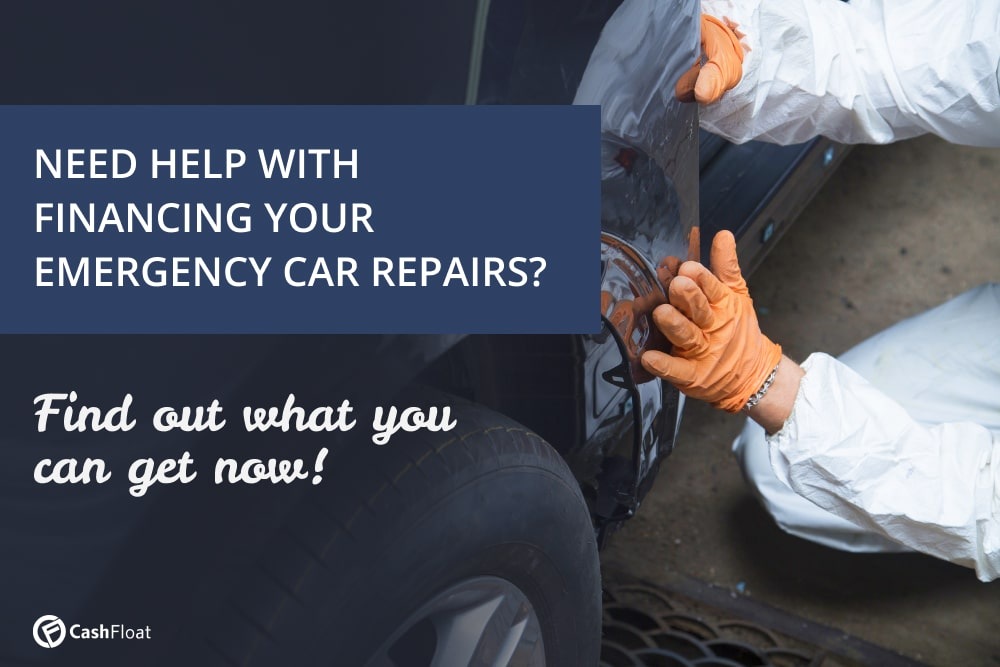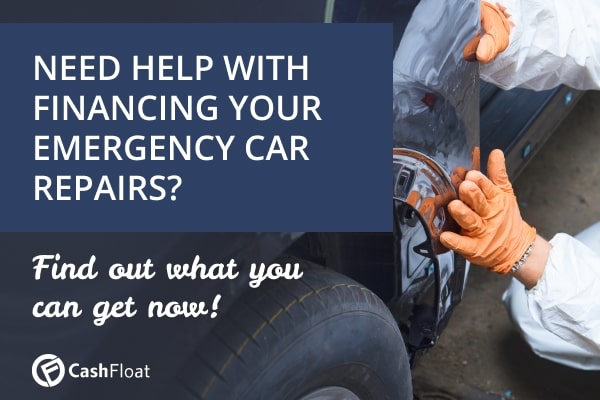 You can always call the AA on 0800 88 77 66. To help the AA find you faster, you can download the AA app. Also, be wary of gracious strangers. Don't get into a stranger's car or let them into yours. The main thing now is to keep yourself safe, even if your car is in trouble.
What do you do when your car breaks down?
Where are you stuck? What should you do?
In the middle of the motorway: Stay in your car! If your engine cuts out, try to coast to the side, but if you don't get there, put on your hazard lights and slowly stop. It might be terrifying to stay in your car whilst the traffic piles up behind you, but opening that door is near suicide. Stay put and wait for rescue.
On the side of the motorway: If you have managed to get to the side, and it's safe, get out of your car from the side furthest to the traffic. Get away from your car. You do not want to be leaning on the car when a vehicle doing 60mph crashes into it. Stand behind the crash barrier and wait for help.
On a dual carriageway: Get out of your car and stand clear of oncoming traffic. If you have reflective gear, put it on and put out your triangle 45m behind your vehicle if you have one.
In the middle of nowhere: Put your hazard lights on, and if it is foggy, keep your sidelights on too. It is usually safer to wait out of your car.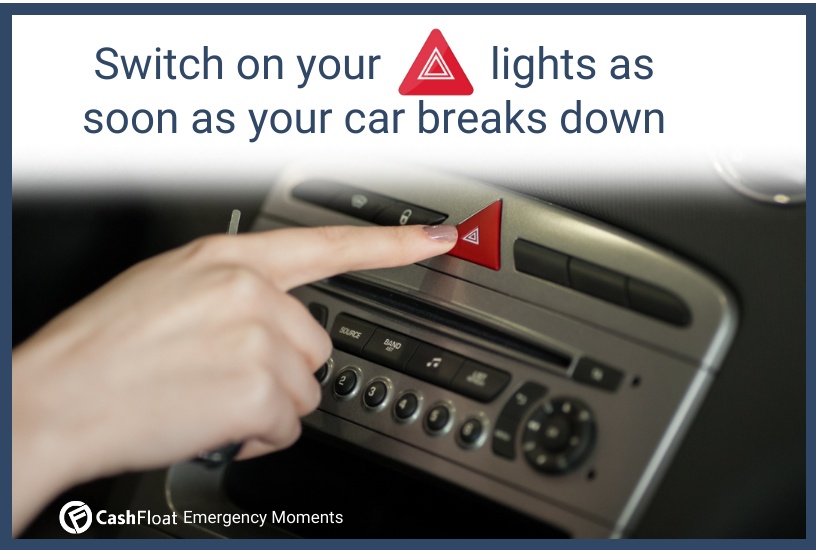 How do I get my car fixed?
After the first aid rescue, how will you get your car fixed? Researching different repair options takes time and effort. Here is a guide to help you get started:
How do I get a price estimate? There are two ways you can do this. The fastest option is to use an online comparison site. Online auto repair estimators can be a good way of getting a rough idea of how much it should cost you. You can either go with one of the online providers or take your car into a garage you trust. If you are not happy with the price, you can either try to negotiate or just take it somewhere else.
How long do emergency car repairs take? There is no set rule that can help you figure out how long your emergency car repairs will take. There are many factors that will affect how long your car will take to be fixed, including; how fast your insurance company will process your claim, the size of the damage, and the number of cars waiting to be repaired. Having said that, after you have sent off your insurance claim, repairs for minor and external damage usually takes only a few days. If any internal parts need replacing, add on a week. Extensive damage of both internal and external can take over a month. But remember, this is only an estimate; emergency car repairs can be very temperamental, so prepare yourself to be very patient.




Insurance claim

How do I send off my insurance claim? The car insurance claim process can be complicated. If you decide to make a claim, the insurance company will send a form. You need to fill it in and send any reporting evidence, such as photographs taken at the scene. If your car has been damaged badly, an assessor might be sent to look at your vehicle. The entire insurance claim process will take a while, but you should get an initial response within 3-5 days.
How do I get around until my car is fixed? In many cases, no matter what you do, emergency car repairs take a while. It might not be ideal, but consider renting or borrowing a car until you have your own one back. If you have rental reimbursement added to your insurance plan, the insurance company will cover your car rental while your car is being fixed. Your other option might be to ask your job if they can supply you with temporary transport until your car is back.
Cashfloat Instant Payday Loans to Finance Emergency Car Repairs
Life takes a thrill in throwing unexpected expenses at us, especially when we are low on cash. Cashfloat specializes in helping you out of a crisis. We have an instant and affordable solution. Read more about how it works here:
How do I pay for emergency car repairs?
If you are wondering how to pay for car repairs with no money, you are not alone. You have an emergency fund, this is what you have it for. If you don't, you are stuck. Well, you do have some options;
Borrow from family or friends. This is your best option, so don't be embarrassed. Send out a message to all your contacts, and hopefully, someone will be kind.
Try to find a cheap mechanic. Probably not worth it though, the repairs won't last so long, and soon this whole story will happen again.
Take out a 500 pound loan.
You may be thinking, payday loans are bad, lenders are evil, and these loan sharks are out to get us! Really? Do the research yourself. You might be surprised. If you apply for a Cashfloat payday loan of £500, you can receive the money in your bank account within one hour of approval. Two weeks later, when you get your paycheck, you can pay off the loan. Make sure that you pay back that loan whatever else happens because you don't want to waste money on extra interest fees. In total, the whole loan will cost you £38.56. Much cheaper than taking the train to work every day for a week – quicker and more comfortable too!
In this case, a payday loan was the right decision. But is a loan always the solution?
When is a payday loan the right option for emergency car repairs?
Like all good questions, the answer is "it depends". Ask yourself, how much is at stake? If your boss will fire you if you are late for work again, you are likely to pay the £26 interest on a £300 loan over 2 weeks to get your car fixed. But would you pay the same to fix up an old banger car that sounds like a jet engine and has a max speed of 30mph? Weigh up how much money, time and value you will lose by not taking that payday loan. Then consider how much does the payday loan actually cost? Is it worth it? Well, that is up to you. Remember: to qualify for a payday loan, it must be an emergency expense that can't be pushed off.
Do instant payday loans cost a fortune?
At Cashfloat, we try to face reality. We know that life doesn't always go as planned. Therefore we keep our prices low for our instant loans. There are no extra fees for our same-day loans, and what is more, we fund every hour. That means you can have the money in your bank account within one hour of approval. We like to get emergencies sorted as fast and affordable as possible, so we pull out all the stops to get the money to you when you need it, all for no extra charge. Did you know, Cashfloat have now added a new product to their loan products. We now offer bad credit car finance. If you are looking for a car loan, feel free to apply here