Budgeting in Uni can be challenging. You want to have a good time, but before you know it, you're out of money. Read on for a detailed breakdown of how to carry out budgeting for students. We'll get you back on track in no time.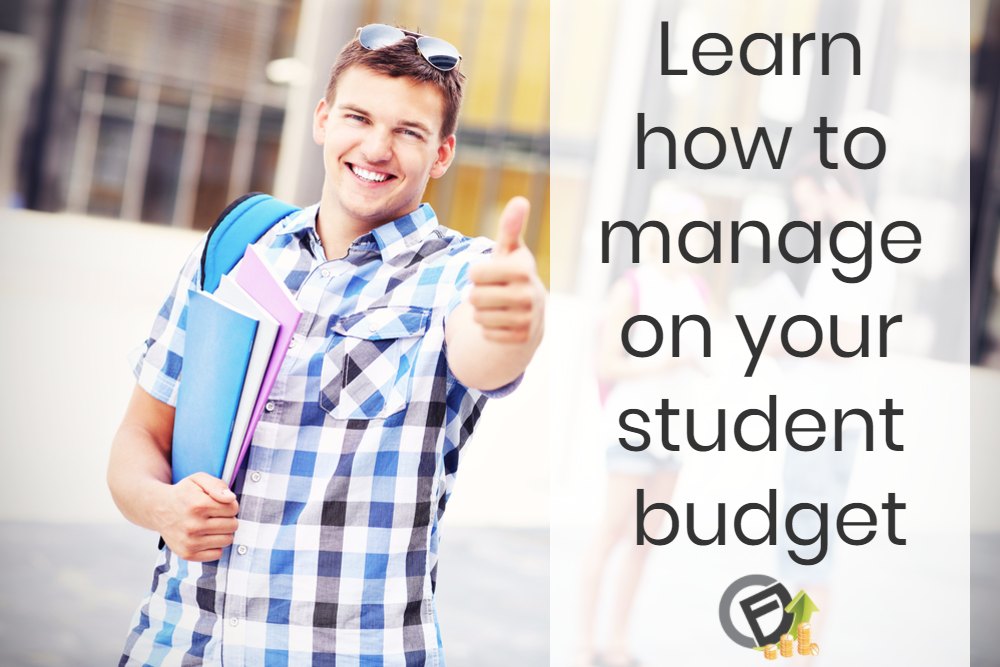 Story highlights
Rent money should be set aside at the beginning of the month
15% of students said that they were struggling financially
At Cashfloat, we believe that's it's important to teach positive spending habits to children from a young age. In the previous chapter, we discussed ways of helping your teenager to learn the importance of budgeting. Now we discuss budgeting for students. University is often the first place where a teenager will gain real financial independence. Read on for some great tips on how to manage money responsibly to avoid needing unsecured loans.
Budgeting for Students: Step 1
The first thing you should do is calculate your income; add together your maintenance loan, parental contributions, any savings you have (maybe from a summer job or year out), any bursary/scholarship as well as your wages (if you intend to find a part-time job). Don't include any free overdraft facility you may have been given. Keep it for emergencies only. The total amount might seem a lot, but now you have to break it down into how much you'll have to spend on a week-by-week, term-by-term basis. Suddenly it doesn't seem as much as you thought so forget any ideas of hitting the shops. Be careful, as you don't want to end up needing short term loans.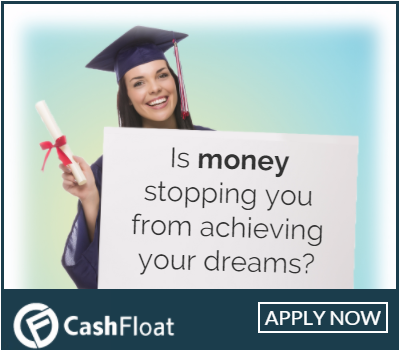 Let's look at the different parts of your budget you need to consider – in order of importance.
Prioritise your Expenses – Rent & Utilities
You should set aside the money you need for the whole term's rent straight away – ideally in a separate account to the piggy bank account for your day-to-day expenses. This way you won't be tempted to fritter it away. If you're living in university-owned accommodation in Halls of Residence, you're at an immediate advantage. This is since the money you pay also covers the cost of all utility bills as well as internet access. If you're staying in private accommodation, sums of money will also have to be put by for these bills although remember that students in full-time education don't have to pay Council Tax. If you find your energy or phone provider is too expensive, you could change your tariff and/or supplier.
The insurer Endsleigh, have calculated that university students have an average of over £1,900 worth of (mainly hi-tech) belongings. Although your parents' home insurance policy could cover you, it could affect their no-claims bonus. Instead, you can find specialist insurance geared for students for as little as £10 a month. If that seems a lot, think about what you would do if you had something stolen. Could you afford to replace it?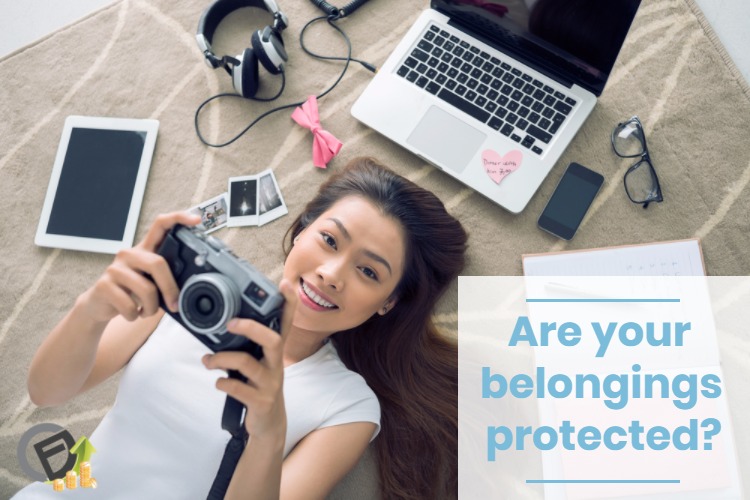 Budgeting for students: Food & Household Shopping
You should have learnt a few basic recipes in preparation for leaving home. Your money won't last very long if you're eating out every day. You can make easy savings and reduce your budget for food without eating unhealthily. Here are some simple food related tips when budgeting for students:
Draw up a weekly menu and sticking to a shopping list
Cook in bulk and freeze the extra portions
Shop in the evenings from supermarkets' reduced sections
Bring in a packed lunch and take it in turns to cook with other students
As for toiletries, forget brand loyalty and take advantage of cheaper supermarket brands, special offers and vouchers.
Making Savings on Course Materials
How much you'll need to spend on course materials, textbooks, etc. will depend on your degree. When given a list, speak to 2nd and 3rd year students to find out which ones are essential to buy or ask if you could buy second-hand from them (making sure it's the right edition). Check to see if you can borrow any books from the library or if you could club together and buy them with someone else on your course. Make sure you get an NUS Extra Card and see if discounts are available for course materials.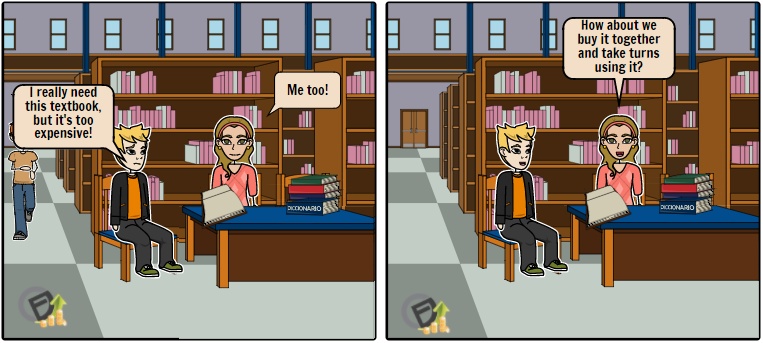 If you need to present written essays and projects, it might be worth buying a cheap printer for the entire course since the costs can soon mount up when you pay for every copy. You can find printers for around £50 but make sure the replacement ink cartridges are also cheap.
Getting Around & About
If you're living on campus, then your travel expenses will probably be quite low as you'll find everything you need within easy walking distance. If you live further afield, think about the advisability of bringing your bike from home or buying a cheap and/or second-hand one. Ask if there are discounts for students on local buses and apply for a discount card.
For longer journeys, both the train and coach networks offer a Young Person's Travel Card, which entitles you to a third off regular fares. Make sure you apply for them before you travel to take up your university place and don't forget how much you can save by booking tickets in advance.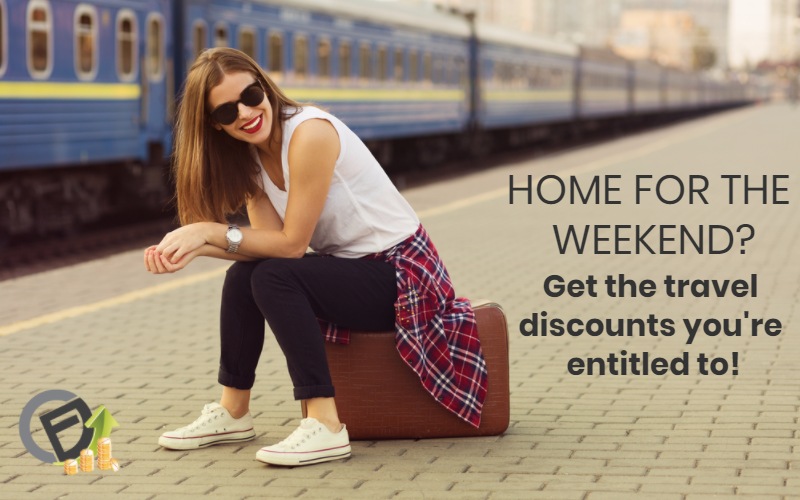 Making the Most of your Student Days – Going out
It can be very tempting to spend every night propping up the student bar. If you do so, your money isn't going to last the month, let alone the term. Expect to spend more during Freshers Week but once you have a circle of friends, don't imagine you have to go out every night to have a good time as you start thinking of other (cheaper) home-based activities.
Take advantage of cheaper entertainment organised by the Students Union and use your card for discounts at cinemas, etc. Sites like www.studentbeans.com have a variety of ideas for cheap days and evenings out. When you do go out, only take the money you can afford to spend in the evening and leave all your cards at home.
Clothes Shopping as a Student
When you're budgeting for students, clothes shopping might be way down on your list of priorities. This might be the opportunity to check out what's available in charity shops or on auction sites. Otherwise, you could shop at certain times of the year (such as during the sales) or request money instead of presents for your birthday/at Christmas. Clothes swaps and buying from cashback sites are also ways to clothes shop for less. Remember you're a student – you could use this as the ideal time to develop your own unique (although not necessarily high-fashion) style!
What Can you do if you Struggle to Get by on your Income?
Unfortunately, in the 'Which?', research of April 2017, 15% of students said that they were struggling financially. What can you do if you're one of them?
If you find after a month or two that your budget isn't working, you need to go through it again. Spend a week writing down everything you spend your money on to see where you're going wrong. It might be cheaper to bring a Thermos of coffee for early-morning lectures instead of buying from the vending machine. Or you might need to cut down on socialising. Try to analyse your bad spending habits to get your budget back on track.
You may find that the weekly sum you have left after rent and utilities just isn't sufficient to live on. If this is the case, you need to increase your income.
One of the easiest ways to do this is to start a part-time job. The most popular jobs are in retail, bars or tutoring and all have the bonus that they're flexible enough to be fitted round your lectures. You really shouldn't be working more than 15-20 hours a week term-time. You may find it has a negative impact on your studies.

Receive benefits
Are you getting all the financial help you're entitled to? Extra support is provided for students from low-income families or those with dependents; check with a student advisor at the university or an organisation like Citizens Advice. The charity Family Action's Educational Grants Trust Search also contains details of bursaries and scholarships which you might be eligible for from the following academic year.
Of course one of the main advantages of being a student is all those long holidays. Especially in the summer. Although you'll need a break, see if you can work during most of the summer. If you're back home, you can put more money by so that you have a 'cushion' to help you out during term-time when your expenses are higher.
Conclusion to Budgeting for Students
This chapter shows that budgeting is important at every stage of your life. Lessons you learn about handling money when you're a child/teen can stand you in good stead when you take your first steps on the path to financial independence at university. Once it becomes second nature, coping with a salary will be a piece of cake in comparison.
Hopefully, you will already have made your mistakes with smaller sums of money and learnt from them. Once you've mastered budgeting for students, you won't require any same day funding quick loans.