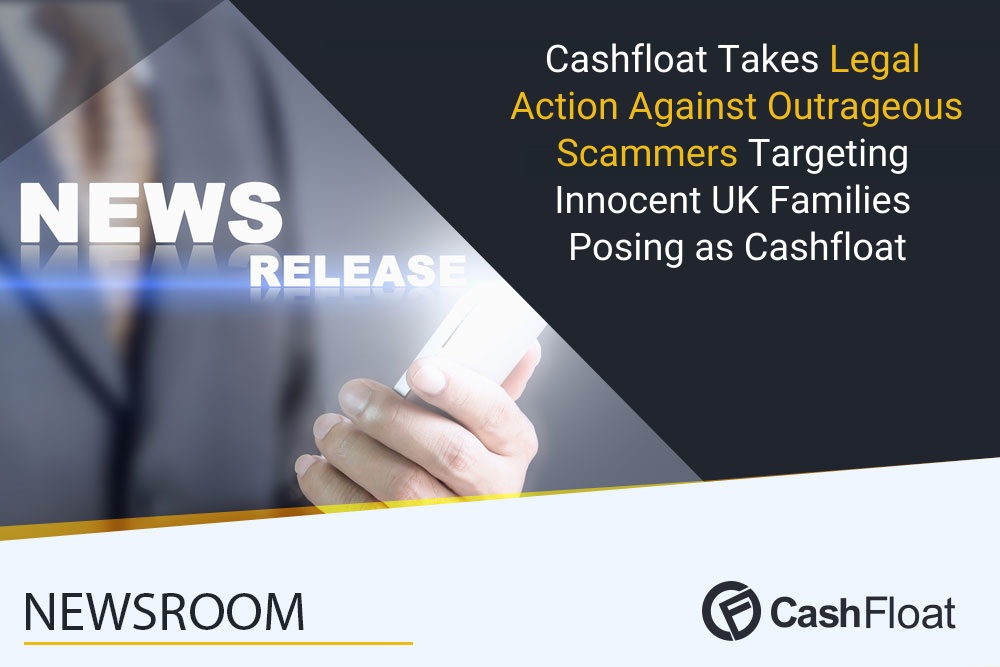 August 30, 2020, 11:00 AM BST
NEWS RELEASE– The Cashfloat Legal Team has initiated legal proceedings against scammers impersonating the Cashfloat brand this week. This action comes in the wake of Cashfloat's Security Team receiving intelligence that these scammers targeted individuals and families in the UK under the guise of Cashfloat's stellar lending reputation.
The fraudsters cold-called numerous UK citizens and offered them loans over the phone, claiming to be from Cashfloat. Victims reported that they had recently made loan applications online and been declined. The scammers told victims that due to their low credit scores, they were required to make an upfront payment as collateral for their loan, in the form of Amazon gift cards purchased from their local Paypoint. These upfront "collateral payments" ranged from £100–£300 per customer!
Ofer Valencio Akerman, Cashfloat's Security Expert, commented:
"These scams are unfortunately on the rise as more unscrupulous fraudsters take advantage of people's dire financial circumstances and desperation due to the Coronavirus Pandemic. As the golden standard for direct lenders in the UK, Cashfloat always puts our customers' best interests first. We perform thorough affordability assessments to ensure that our loans will help our customers; so if we decline a loan application, it's for the customer's protection. The fact that scammers are using Cashfloat's impeccable reputation to swindle desperate, hard-working people out of their money is shameful. We want our customers as well as other hopeful scammers to know that these fraudsters will be prosecuted to the fullest extent of the law."
Cashfloat's Security Team urges UK citizens to be forewarned about these scams to avoid falling victim to fraud. These quick pointers can help customers spot scam attempts and protect their money:
Scammers might ask for upfront payment as collateral to secure a loan. Cashfloat (as well as other reputable lenders) will never require upfront payment from customers in order to fund a loan.
Fraudsters quickly become aggressive and agitated when customers start asking too many questions. In contrast, Cashfloat's representatives are always happy to answer any questions or concerns you may have about the loan process.
Scammers like to mix false contact details with legitimate company details to confuse customers. All the contact details provided should match the information both on the lender's website and the FCA register.

Cashfloat has alerted its customers to this scam attempt via email and has publicised it on Cashfloat.co.uk's Fraud Prevention Centre, which alerts UK citizens to fraud attempts in the financial sector.

About Cashfloat:

Cashfloat.co.uk is a trading style of Western Circle Limited; an FCA-fully authorised direct lender. The Cashfloat model is based on fundamentally good morals and the most advanced artificial intelligence technology designed to help and protect people taking payday loans online.