Exploring The World Of Credit Cards
– Chapter 5a
Should I get a credit card? In this article, Cashfloat explores many advantages of credit cards, as well as disadvantages. Discover new points to ponder!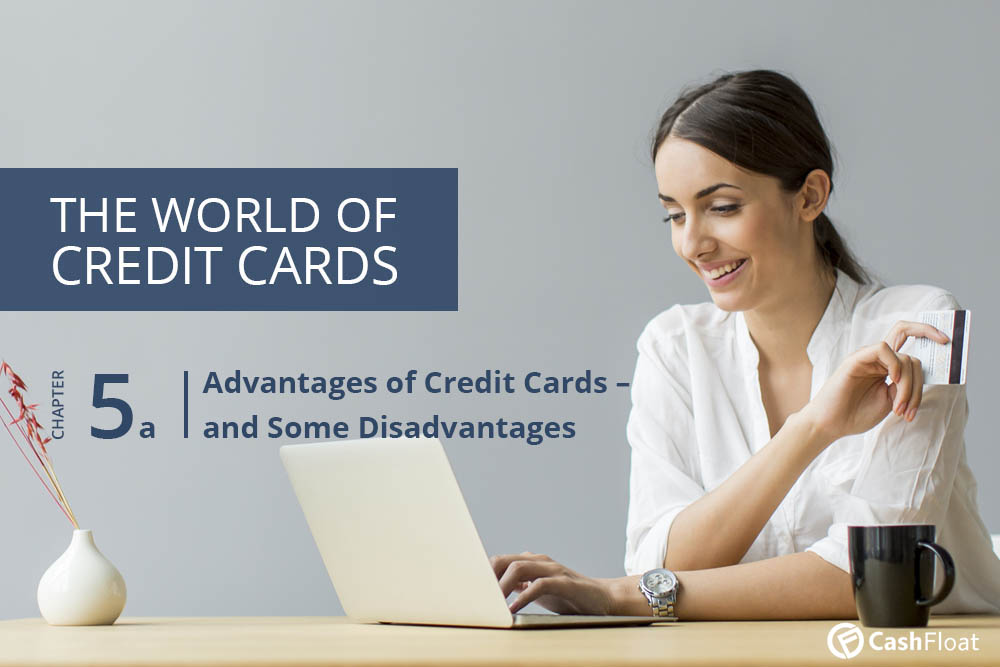 Story highlights
If you are responsible in your spending, the advantages of credit cards often outweigh the disadvantages.
Many people pay for large purchases with their credit cards so they are 'insured' if anything goes wrong.
Missing payments can damage your credit history badly.
The Perks Of Using Plastic: there are advantages of credit cards
There are many conflicting opinions about credit cards. Some people praise them to the skies, claiming that they are the best thing since sliced bread. Others insist they are the source of all our problems and should never have been created. In truth, the answer lies with you. Are you the type of person to recklessly swipe your card, without thinking about how you'll pay for that expensive shopping spree? Or do you stick to your carefully created budget, choosing to use a credit card only when you know you can afford it?
Deciding whether or not to get a credit card is a serious question that requires plenty of introspection. In this article, Cashfloat, a responsible UK payday lender, presents several advantages of credit cards – and some disadvantages. After reading this article, you can think carefully about whether credit cards are indeed for you or not. You can make a responsible financial decision. Good luck!
Advantages of Credit Cards
Below is a list of the many advantages that credit cards provide, that you may have never considered.
Security

Having a credit card means carrying around less cash. This makes it a safer option especially if you are travelling. It's true that you could lose your card or have it stolen. However, there are extra new security measures that are now in place. As long as you cancel the card immediately, you are unlikely to lose out.

With this in mind it is always a good idea to keep a separate note of card numbers and the phone number of the card issuer. This way, you have all the information to hand. You can get in touch straight away should your card go missing.



Building your Credit Score

Using a credit card can help to build your credit rating. Many people are unaware that if you have never borrowed money, it is harder to get a loan or a mortgage. Having a reliable credit history which shows that you can borrow and are good at repaying the money can be useful when it comes to applying for a mortgage or personal loan.

Credit Card Offers and Rewards

Credit card companies are always looking for new customers. To that end, they offer rewards and bonuses on some card accounts. Purchases made using one of these reward cards can lead to air mile points and other rewards like cash back or store points.

Frequent travellers often make use of this kind of loyalty scheme. They are rewarded by paying a lot less for holiday or business flights. If you use the card enough, you can even achieve free flights. These are some pretty big advantages of credit cards!

Other extras that are on offer from card companies are:
extended warranties for goods purchased
travel insurance
complimentary flights
passes for executive airline lounges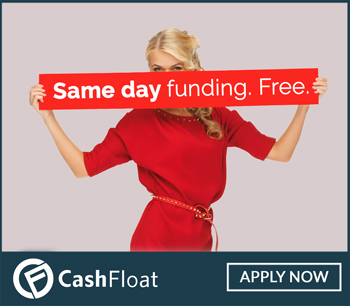 Disputes Over Purchases
One of the main advantages of credit cards is that should a dispute arise between yourself and the retailer you can ask the card company to request the money back, under what's known as Section 75. If a seller refuses to accept that the goods are faulty and you have paid by card you will be reimbursed. This is especially important when you buy online and do not have face to face contact with a seller.
Debt Consolidation
While it is not a good idea to take out a credit card to pay off another card, if you see an offer for an interest-free card, you can transfer the balance from a high-interest account to the zero interest one.
Take care to look at the small print as there will probably be a transfer fee, but if the balance is large and you are sure you will pay it off before the end of the interest-free period, then this is a good way to use a credit card.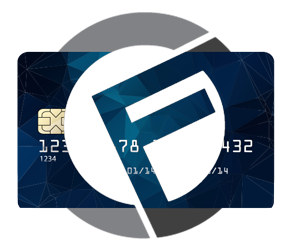 Did you know?
Consumer Credit Act, Section 75
The credit card company is jointly and severally liable for any breach of contract or misrepresentation by the retailer or trader.
0 Interest Credit Cards
Using a credit card means using someone else's money, but this only applies if you pay the balance off each month. If you are rigorous about paying bills, then you can use the card company's money to make bigger purchases immediately and pay for them after an interest-free period. This could be up to 50 days. However, if you know yourself and you probably won't be able to afford the bill, turning to online loans to pay it, then it may be better to steer clear of these cards.
Credit Cards For Emergencies
When something unexpected happens such as a car breakdown, having a credit card allows you access to immediate funds to cope with the emergency. People without a credit card are often forced to turn to quick loans direct lenders to cover these emergency expenses instead. Cards can be considered a safety net, but it is also important to remember that any money borrowed will always have to be paid back. The huge network of businesses that now accept credit cards means you will always be able to pay for a last minute hotel room or a train ticket to get home.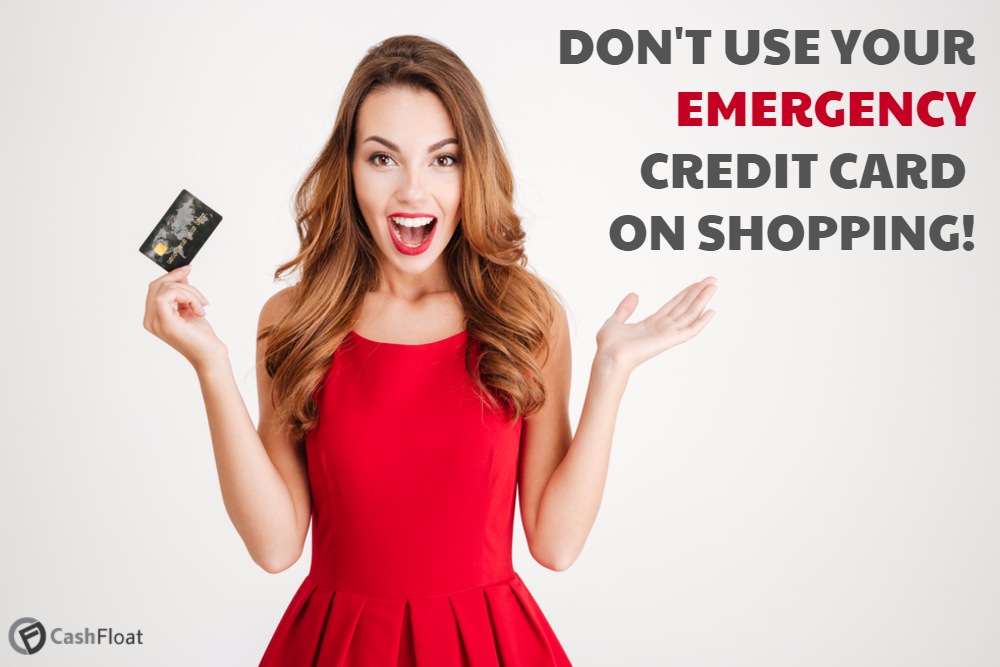 So, there you have some of the main advantages of credit cards – both owning one, and using it. However, there are some disadvantages to consider.
Disadvantages of Credit Cards
Cahfloat, a leading payday loan direct lender in the UK, explores some of the disadvantages of credit cards that you may want to consider before opening an account.
Cash Withdrawals Charges

Using a credit card to withdraw cash is more expensive than using it to make purchases as interest rates are higher for this kind of cash advance. Furthermore, any withdrawals made either in the UK or a foreign country will attract a transaction fee. Foreign cash withdrawals also have a conversion rate cost.

Convenient But Costly

Credit cards are convenient and can be an excellent tool to help you manage your finances, but a card account does not come without risks. The first downside is that unless you pay off the balance every month by the due date, it is going to cost you money in interest charges.




Credit Card Interest Rates

Interest rates on credit cards do vary, but there is no doubt that they are much higher than most other forms of borrowing. Typical rates are around 22% APR so unless the balance is fully paid off each month it can soon increase due to interest charges.

Identity Theft

There is an enormous amount of criminal activity involving credit cards. Card companies might well offer compensation for card fraud but only if they are sure that you were not negligent about keeping your card details and PIN safe.

Con men are often able to extract information from unwitting cardholders, and even if you get back the funds, it can be a very distressing experience to be involved in an illegal event. Furthermore, if thieves get their hands on your card details, it can help then to create a false identity which can easily cause more problems for you.

Damage To Your Creditworthiness

You can be the most upstanding person in the world who always pays bills on time but having a credit card can change all that. A missed payment, even if it is the fault of a late or lost postal payment can damage your credit history, and this can have an impact if you later want to take out a mortgage or a personal loan.

We will have a more in-depth look at credit history and credit scores in another article.




Fees On Credit Cards

Fees on credit cards are not always immediately apparent. Some cards charge an annual amount, and most will charge for cash withdrawals. Late or missed payments will attract an additional penalty, and if this happens more than once, the total balance owed can easily get out of control.

Annual fees usually apply when a credit card offers rewards like air mile points or free travel insurance. Do not be tempted by rewards unless you have looked carefully at the small print. Most bank accounts have travel insurance attached for free. So, you may not need the benefits that the card company is offering. Also, beware of offers of cash back as these cards will usually charge higher rates.

Fees are also charged for balance transfers. So don't opt for an interest-free card unless you are aware of how much it is going to cost to transfer the balance. It may work out better but do the maths first.
Paying A Surcharge When Using A Card
Using a credit card to make purchases in a shop is unlikely to cost you extra as the retailer takes the hit. However, using the card to pay for flights is going to cost more than using a debit card. The airlines are aware that these days many people book flights online instead of through travel agents. Therefore, they often charge extra even for debit card payments, but more for credit card payments. This is one advantage of small short term loans over credit cards – you get your loan in cash. This means that you can use it for whatever you want with no penalties.
Conclusion
In this article, we looked at many of the advantages of credit cards, as well as some disadvantages. In the next article, we will look at some other points to take into account before you decide whether or not to go for a credit card. It is a useful financial tool when used correctly, but if a credit card is not right for you in your current situation, it could make everything far worse.