When Amigo Loans floated on to the stock market last year, it turned its founder into a billionaire.
However, recent reports show the true dark nature of Amigo's guarantor loans.
Insiders say that Amigo loans preyed on friendships and persuaded vulnerable people to take out guarantor loans.
Cashfloat, a responsible and ethical lender offering unsecured loan alternatives to Amigo loans, bring you the facts and concerns of borrowers and ex-employees.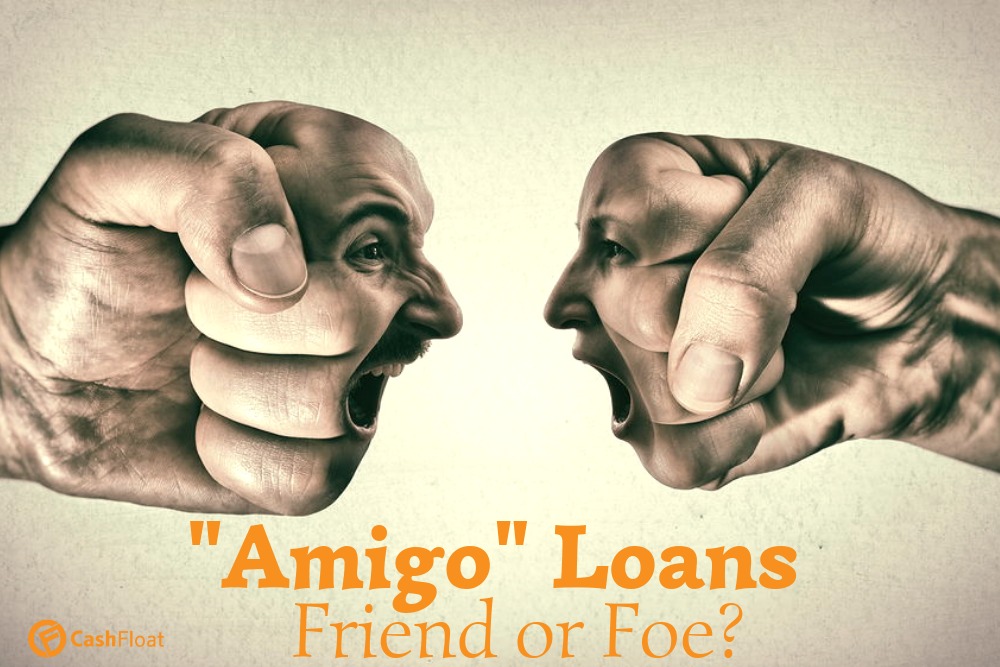 In this article reviewing Amigo loans, we examine:
What is Amigo Loans?
What is Amigo being accused of?
Conclusion
What is Amigo Loans?
Amigo is a guarantor loan company that allows customers to borrow up to £10,000 with bad credit scores. In case a borrower cannot pay off a loan, the guarantor is required to step in and pay. The risk of lending is much lower than that of no guarantor loans. Like most types of loan lenders, they must be FCA authorised to ensure fair and responsible borrowing. Amigo is officially FCA authorised and has had more than 300,000 customers and has a market share of 88%. They made a turnover of £650 million last year.
What is Amigo being accused of?
Persuading People to Lie on Their Application
Former staff from Amigo Loans have accused the company of convincing people to lie on their applications to pass the affordability checks. Currently, applicants can manipulate their expenditure and financial details on the application form to quieten an on-screen warning light that tells them they can't afford the loan. Underwriters making phone calls to potential applicant allow those failing affordability checks to have additional chances to change their answers and getting approved.
Unrealistic Cost Cuts to 'Afford' the Loan
For Amigo, the more applicants, the more money they make. Accusers say Amigo Loans is creating a 'bending of the rule' culture. Staff face targets for converting applications into loans and the office displays a live leaderboard. Its no doubt that this pressure to succeed causes employers' ethics to slip.
Former staff have also accused Amigo of encouraging borrowers to cut down on smoking, shopping and other 'non-essentials' like mobile phone costs, etc. in order to be eligible for a loan. This is against FCA regulations due to unrealistic expectations. It is not clear whether Amigo allows this or not – yet it seems common practice in the company. These allegations appear to break the FCA regulations of only lending to people who will be able to make and afford the repayments.
Unfair Use of Guarantors
The problem goes deeper, however, as it involves the use of a guarantor. By allowing their borrowers to lie on the application forms, thereby making them unaffordable, the guarantors are having to bail out money that they shouldn't be in the first place. No one should be forced to pay money because a company are too greedy to care about who they are lending too.
Furthermore, the FCA has upheld reports that Amigo did not perform sufficient affordability checks on the guarantors either. In their defence, Amigo's Chief Executive, Glen Crawford claimed that only 15% of people that apply for a loan actually received the money, and of those, 90% repaid without needing their guarantor to step in. It is unclear, however, upon which parameters Amigo used to reject the other 85%.
The fear is, that people are unaware of the full liability they face as guarantors. Citizens Advice warned last year, that friends and family are unknowingly trapping themselves in enormous debt and putting their assets at risk,
Unreasonable Treatment in the Case of a Defaulted Loan
It doesn't end there. A former staff member accuses Amigo Loans of teaching him to say, 'paying off this loan is the next important payment after paying rent.' This attitude seems to shift from Mr Benamor's pledge to the BBC in 2013. He told Radio 4 that, the loan companies policy is always to collect what someone can comfortably afford. They should never prioritise payments over their living expenses.
Amigo contacts the guarantor – only 2 weeks after the borrower defaults on a payment. Other companies do so after a longer period. When it comes to taking the case to court, most loan companies only start court proceedings after a year. Amigo claims they will only go to court in the case of debt, as a last resort – if all else fails. However, the Times dispute this. It is not unknown for Amigo to enter court after just three months, after a barrage of emails, calls, text messages and letters to the defaulting customers. They take both the customer and the guarantors to court – totalling around 500 new cases a month.
Damaging headlines relate that Amigo has pursued family members for payment after suicide or injury of the customer. Amigo policy confirms that it places a two-week pause on contact in the event of a family death.

Conclusion to Our Amigo Loan Review
Amigo is a guarantor loan company that IS ALLEGED TO have bent the FCA rules to bring around higher profits causing unfair and irresponsible lending. However, it appears that it is not the only one that employs shady and reckless tactics. Former guarantor loan customers and employees are calling for an FCA review into guarantor loans. The model relies on friendships to avoid risk – often unexplained to the guarantor. Guarantor loans are not bound by the FCA regulations like HCSTC. For example, there is a cap on the interest. Guarantor loan borrowers can end up paying more than double the amount borrowed by throwing the responsibility almost solely on their chosen guarantor.
Guarantor loans vs No Guarantor Loans
| | | |
| --- | --- | --- |
| | GUARANTOR LOANS | LOANS WITHOUT GUARANTOR |
| RISK | High | Low |
| LEVEL OF REGULATION | Loosely regulated | Highly regulated by the FCA, so safer |
| DECISION TIME | Slower, as process is longer | Instant decision |
| BAD CREDIT | You can apply for guarantor loans with bad credit | You can apply for no-guarantor loans, even with bad credit |
| APR | Low APR | High APR |
If you're looking for a quick small loan (up to £1,500) with low risk levels, you can apply here at Cashfloat. We do our best to keep the process as hassle-free as possible, so you can normally get approved within just a few hours without any paperwork or phonecalls. Click below to apply and get an instant decision.