Your rent is due, but you do not have the money to cover it, what can you do? Is there any financial help available? Find out now with Cashfloat.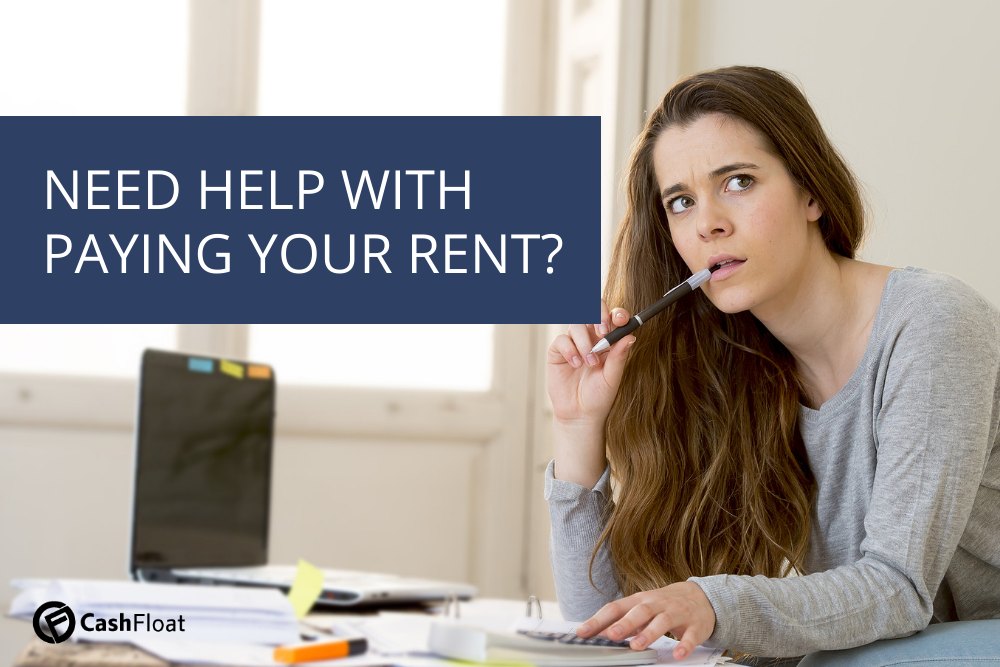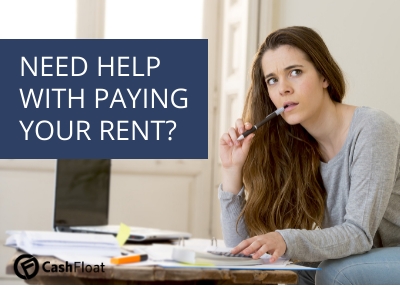 There seems to be a universal rule when you can't pay your rent on time: Avoid the landlord until you can come up with the money. The problem is, dodging the owner can get uncomfortable and annoying. It can mean that you are scared to leave your house, just in case you meet them!
What Should I Do If I Can't Pay My Rent?
If you are struggling with paying your rent, there are a few ways you can deal with it:
Government help with paying rent
You can apply for housing benefits if you are unemployed, on a low income, or claiming benefits. If you receive Universal Credit payments, then that will already include housing benefits.
Discretionary Housing Payments (DHPs) is extra help you can get from the council to meet your housing costs. Your council will look at your circumstances and decide how much you can get and for how you can get the payment. To get Discretionary Housing Payment, you need to be claiming housing benefit or universal credit.

The Coronavirus Act 2020 protects tenants by delaying the time that landlords can start the proceedings to evict tenants. Since the 29th August 2020, landlords must give their tenants a minimum of 6 months notice before starting possession proceedings.
What does this mean for you?
If your finances have been affected by the pandemic; for example, you have lost your job and are struggling to pay your rent, then you should be covered by the Coronavirus Act 2020. You should still speak to your landlord at the earliest opportunity and find a reasonable way to go forward.
Charities that can help with paying rent
There are local and national charities that offer grants to people in certain situations. Each grant's criteria will be different, and the funds given will be specific to each applicant and background. These are grants which you won't need to pay back. On the TURN2US website, you can make a search for grants which may be available to you. When putting your information into the tool, try to add more details, like health and occupation. This will make more grant options come up.
Ask family and friends to help out
In most instances, asking family and friends for monetary help is not a good idea. However, you might have that kind friend who will gladly help out. If you get financial help from family or friends, then make sure to write a formal agreement. Include in the contract the dates when the loan will be paid back by.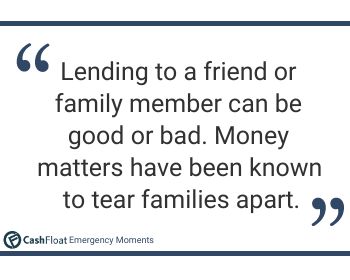 Get a short term emergency loan
Short term loans were designed to help people overcome a temporary financial fall. Yes, they can be costly, but only if you do not pay them back on time. A good use for a quick loan online can be if you are late on your rent and your landlord is indifferent to your circumstances. If you cannot get help from friends or family and your savings are inaccessible or exhausted, a fast short term loan can be just the thing you need.
With a Cashfloat dynamic payday loan, you can pay off the loan as early as you want at any time. This affords you a whole new level of flexibility and can save you money on interest. With our Easy-Start feature, your first payment is a reduced payment. On top of this, we have also added an extra interest-free month to give you more time to repay your loan.
FAQ's
If you have lost your primary source of income, the first thing to do is talk to your landlord. Even the best renters hit a tight spot every now and again, so just be point blank honest. Call him/her before the payment is due and explain your predicament. Tell them how long the problem is likely to last and how you are planning on solving it.
If your landlord is not very sympathetic contact a Housing Adviser in your local council's housing department. They will help you enforce your tenant rights, especially if you are being threatened with eviction.
If you can claim benefits the next thing you should do is claim as many benefits as possible to help you until you get back on your feet. You can use the government's benefits calculator to see what benefits you are legally entitled to.
If your problem is only short term, again, talk to your landlord. Getting into temporary financial difficulty is not as rare as Trump getting elected President! If the problem is only short-term, your landlord is likely to be very understanding and accept the payment later than normal. if your landlord needs (or more likely, wants) the payment on the due date. For example you might be able to borrow money from friends and family, withdraw from your savings or use a instant cash payday loans.
Most financial difficulties can be avoided by simply budgeting and saving. Many people know this, but just don't do it! Budgeting is no easy task. It requires discipline and consistency. Still, all budgeting really requires you to do is keep a hawk's eye on your expenditure. This sounds easier than it actually is. Many times, you spend more than you want to without even realising. This happens a lot after you make lots of small purchases without noticing the big figure it all adds up to. By budgeting, you make yourself more aware of how you are spending your money and how much you are saving monthly.
First of all, keep all receipts until you have written down the amounts on your budgeting sheet. If you prefer to carry around a pocketbook to help you keep track, that could be optimal. To keep track of utility bills, paper statements can be easier to handle than online statements. Record all your expenses in a designated notebook. If you are more tech-savvy, an Excel spreadsheet can be a very handy tool to use for budgeting. There are also various mobile applications that specialise in helping you budget – try look for one that you feel comfy with.
Every month, sit down and write down all your income and expenses. If you are spending more than your income or if you are spending your savings, you will need to work out how you can spend less each month.Each month, set yourself a limit on how much you can spend. The amount you can spend should be less than your income and include a sum to set aside for savings. Gradually, you should see your disposable income grow each month as you become more and more aware of where your spending strengths and weaknesses are and how to fine-tune them.
Once you are spending less, work on saving more. Savings come in handy on many occasions. For starters, it will save you a lot of discomfort if you are short on your rent one month. It will also help you cover emergency expenses without having to rely on anyone.
Conclusion
It's painful not being able to pay your rent. The stress can really trickle into your lifestyle. If you are not eligible for housing benefits, its a good idea to check for grants that may be available to you. Taking a 500 pound loan to help you out with a month or 2 of rent may be a good idea. However, if you are experiencing a long time financial issue payday loans for people on benefits will only add to the problem. Another option you may want to consider in the future is to become a property guardian and get cheap rent. Click here to find out how.
Not being able to pay your rent can be stressful and confusing, but we hope this small guide has helped you organise your options.