Exploring The World Of Credit Cards
– Chapter 14
Is your business spending in the best way? Company credit cards have many benefits you should know about. Explore this article from short term lender Cashfloat.co.uk. for more info.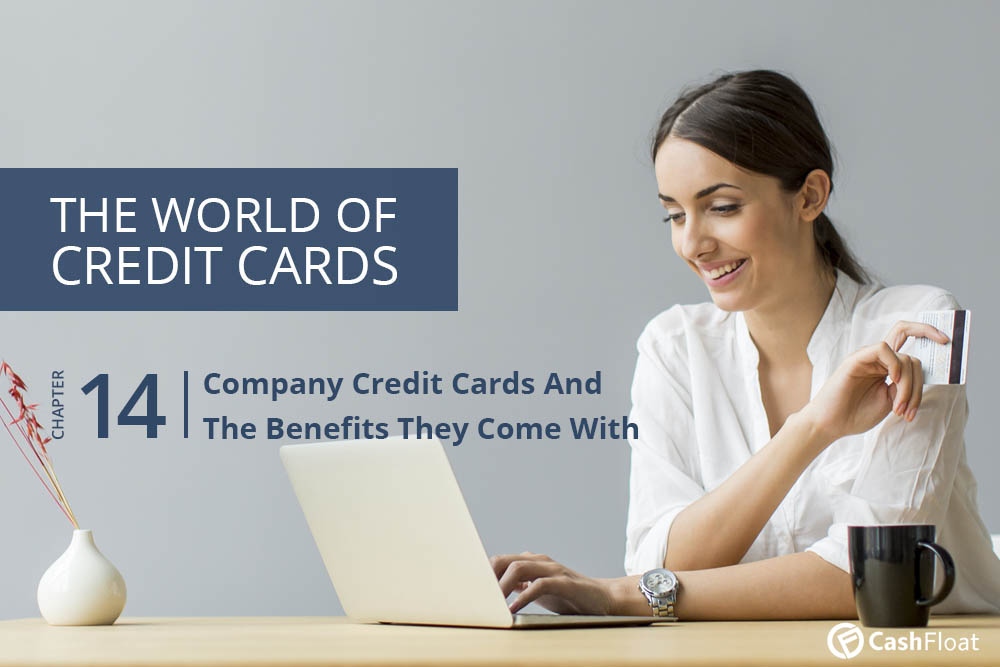 In this article, we will look at key benefits to businesses using company credit cards:
How company credit cards work
Interest Rates, cash-back and rewards
Advantages and disadvantages
Using a personal credit card for business
Story highlights
Extending credit at free interest rates, helps businesses ith cashflow.
Technology has introduced the contactless payments to make small purchases more efficient.
Credit cards for businesses
Although this series of articles has focused on personal credit cards for individuals, these useful financial tools are also used extensively by companies. In this article we will take a concise look at how using a company credit card can provide benefits to both large and small businesses.
Business credit cards – how they work
Company credit cards work in just the same way as personal cards. The business owner has a set credit limit, and the monthly balance can be cleared immediately or paid back over a period of time. Like standard credit cards, there is a minimum amount to pay each month.

The business credit card account allows additional card holders. The credit limits on extra cards will depend on the business owner and the bank issuing the card. Used wisely, a company credit card can be of assistance in building up the creditworthiness of any business, whether it is new or well established.
Key benefits to businesses
Credit cards for personal use offer a host of benefits. These same benefits also apply for company cards. Small businesses can use cards to manage their cash flow as well as paying for expenses that would otherwise have to come out of a large petty cash, instead of needing to arrange cash advance loans.
You can use company credit cards used to accrue rewards such as air miles, travel insurance and cash-back. The card account can have additional cardholders besides the owner, which makes managing expenses a lot faster and simpler. The terms of business credit cards allow for itemised billing. Some offer 0% on all purchases for a specified period.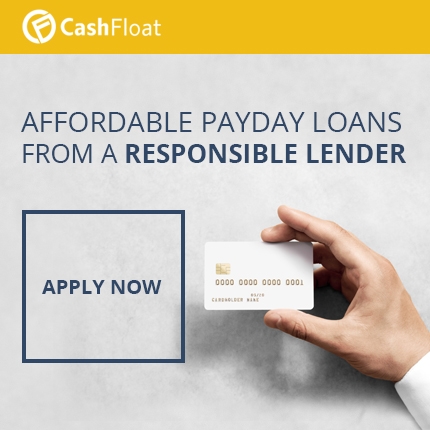 Interest rates – Company credit cards
In the same way that an interest rate forindividual cards is worked out by the credit score of the account holder, company credit cards are allocated an interest rate depending on their business credit score.
So, if your business has a good score, you can expect to get a lower APR. You may be receive offers of reward points on cards, cash-back or a longer interest free period. If the business is new, the issuer will set a rate according to the personal credit score of the owner.
Credit cards for cashback
Each company credit card has different offers of rewards and cash-back. If you will regularly use the card, a cash-back feature is going to be useful. If you pay off the balance in full each month, then this will apply.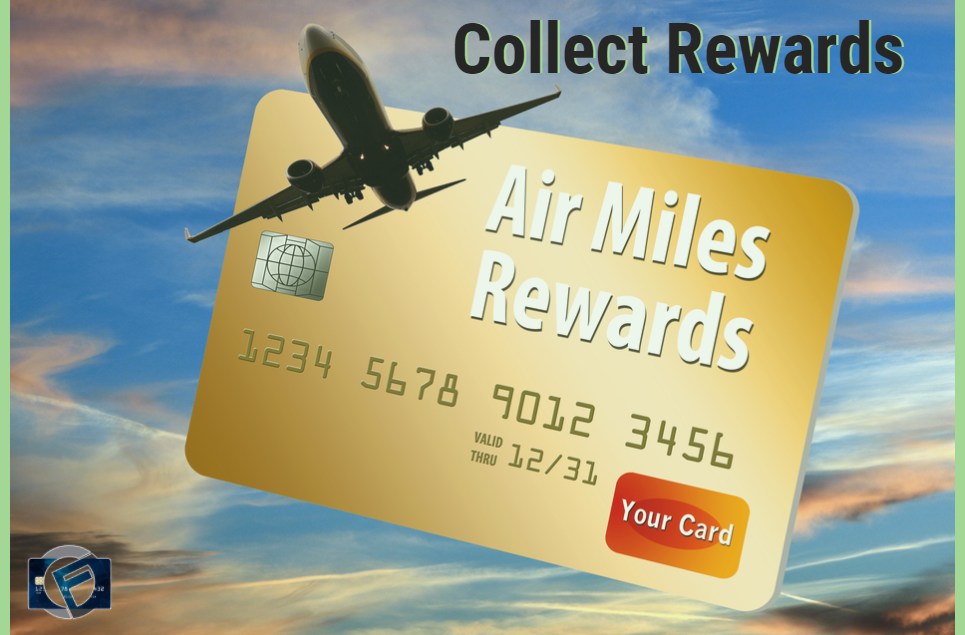 Some businesses involve a lot of travelling, then free travel insurance is a good feature to have for them. When cash flow is a problem, a longer interest-free period can help. So, look closely at what is on offer, and what features would be the best for your business.
Advantages – Company credit cards
There are many advantages of a business using company credit cards. See below five of the benefits:
There is no doubt that using company credit cards is very convenient. A card payment is faster and will be a cheaper option than using a cheque. Also, you can use the Internet to make card payments, and you can use them for over the telephone transactions.
Having a long interest free period between purchases and the payment date can help businesses with cash flow. For companies with employees who travel abroad, the card is also convenient. This is because all the way around the world they accept both VISA and Master-cards.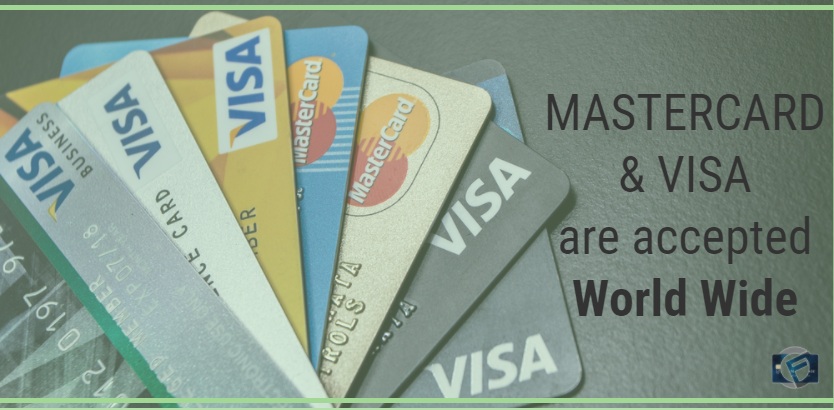 Company credit cards issued to employees allow the business owner to keep track of expenditure. Each additional card can have a different credit limit. However, at the end of each month, there is only one bill to pay, and this cuts down on administration. The monthly bill will have itemised spending. It will help to monitor the individual spending of each employee. Helping to ensure that personal expenses are kept separate to business expenses.
In an emergency, the business owner or employee has instant access to cash. You can use these cards at regular ATM's. Standard cash withdrawal fees and commission charges will apply. However, the company credit card is there and is a great fall back should something untoward occur. It's imperative to look into how much the bank will charge for cash withdrawels. Sometimes you are safer to take out a simple quick loan, which could turn out cheaper for you than the withdrawal fees the credt card company will charge.
The latest technology that has introduced contactless payments is another benefit of company credit cards. You can make low-value transactions without the need for a PIN or signature. This makes the card a handy asset. It reduces the amount of time expended when making payments for goods or services.
Disadvantages – Company credit cards
There are many disadvantages of businesses using company credit cards. See below three examples:
Credit card fraud
By agreeing to give an employee a credit card you are trusting them to keep the card safe, and to use it responsibly. Failure to keep card details safe from criminals could result in the loss of thousands of pounds. If an employee has been less than vigilant, your business will have to stand the loss.
Credit limits and payments
Giving an employee a credit card is giving them trust to make the right choices when buying items for the company. Although you can set the spending limits, it always involves a risk. It could be that an employee will buy the wrong product or one that is not suitable for your needs. Each transaction will have to be honoured regardless of whether you approve of the payment. So, don't give out a company credit card to just anyone, but only to trusted employees.
Company credit card debt
Used wisely a company credit card can be an asset. But, there is always the risk of overextending the credit. The result could be an accumulation of debt for the business.
Furthermore, if the company doesn't pay off the balance in full each month, hefty interest rates could apply. These might also put the business into debt.
Which is the right company credit card?
Different credit cards offer a variety of features, and it depends on your own needs which one is the right one. If you fully intend to pay off the balance in full each month, a card offering cash-back would be a good choice. A cash-back card will usually offer 1% cash-back on all purchases. Some cards don't charge for foreign transactions as long as the purchase is in the local currency.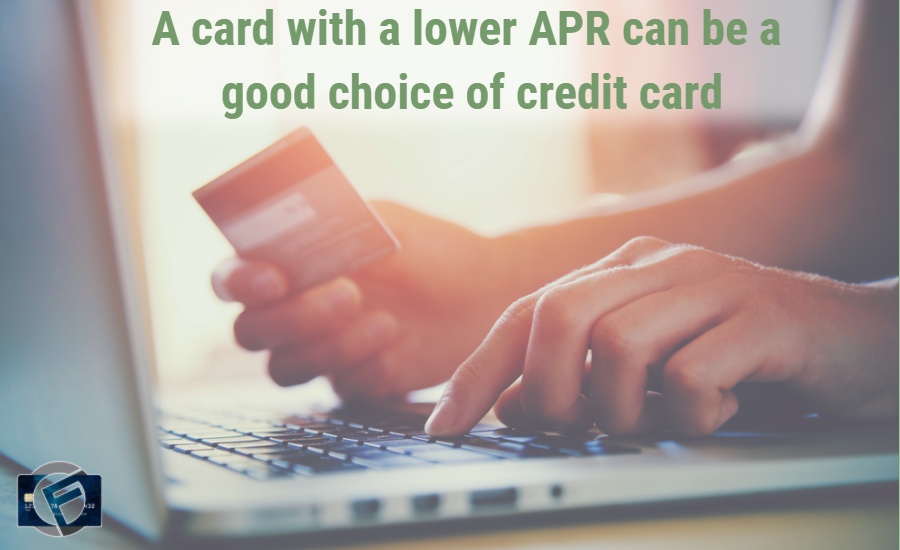 Most rewards cards carry an annual fee of around £30. This should be taken into account when you are weighing up whether cashback is going to be worthwhile.
If the company card is going to be used to make large value purchases and the payment is to be spread over a number of months, a card with a lower APR would be a better choice.
Using a normal card for business purposes
If the thought of acquiring yet another type of credit card is causing concern, there is a different option. If you are a one person business and want to keep your company expenses separate from your personal spending, you can choose to use a personal credit card.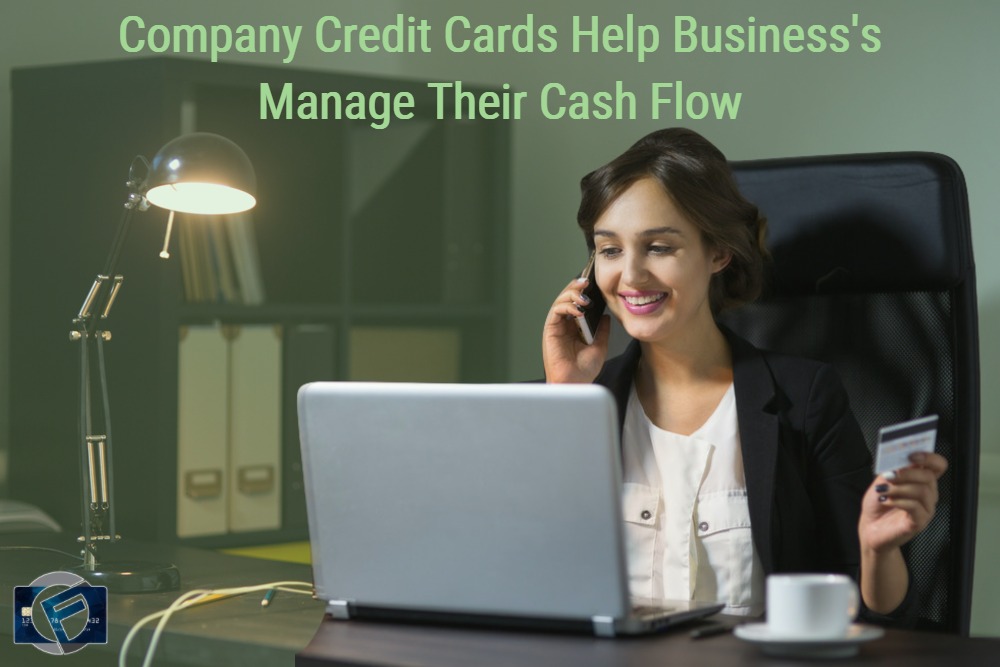 Look for a card which offers benefits on business cards, then charge all company expenses to that single card. This may be a good option especially if your business costs are low. However, the credit limit is liable to be set at a lower amount. The rewards may not be as advantageous as those offered on a specialised company credit card.
If it comes to a point where you feel the company are mis-using the credit cards, and you feel you are short on cash, there is still always the option of applying for a loan online.
Company credit cards – Summary
This brief look at company credit cards spells out the benefits and drawbacks of using this kind of credit account. You shouldn't regard business credit cards as a frightening prospect. Look at all the features of each card. Then choose the right one to suit your own personal business circumstances.
Additional cards are available on company credit card account and these usually include in the annual fee.
Detailed monthly statements make it easier to keep track of the expenditure of employees.
You can set the credit limit to a different amount for each additional card. Thereby giving you control of how much each cardholder spends.
Rewards programmes can be very beneficial especially if your business requires employees to do a lot of travelling.
Weight up the costs of the annual fee against the cash-back feature to see if it is worthwhile.