A Guide to Credit Cards in the UK
– Chapter 12
How are you ranking in the credit ratings? Understanding how credit ratings are used to determine how much you can borrow is useful. Also, understanding what you can do to improve your credit rating can help you get access to more credit. Read on with Cashfloat to find out how credit ratings work.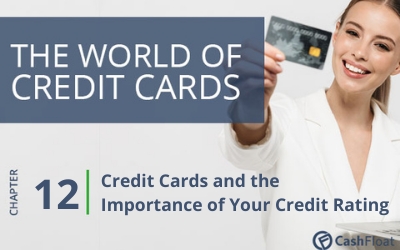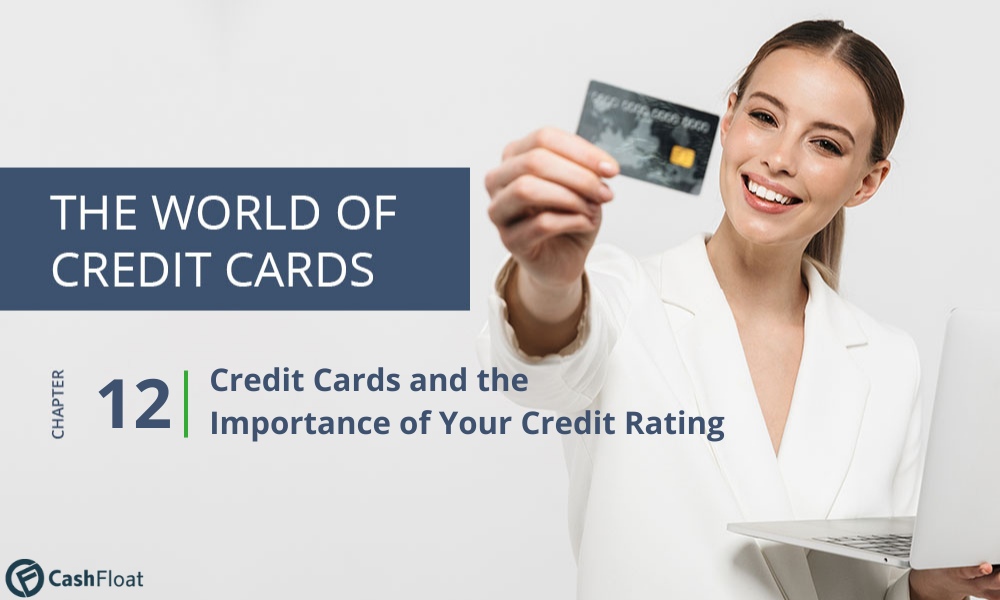 Article highlights
When you apply for credit the company will access your credit report from a credit reference agency
If your credit score is above 880 you will be accepted for most loans with low interest
Credit scores are the key thing which determine if you'll be accepted for a loan or credit card, and on what terms.
In this chapter, we will explore how your credit rating is decided and how you can access your own credit report. We will also discuss what steps you can take to improve your credit rating so that you can access more credit at better rates of interest.
What is a Credit Rating?
Put in simple terms, a credit rating is a score used by lenders to assess whether someone who wants to borrow money is a good or bad risk. From looking at a person's previous borrowing and payment history, any outstanding debts they have, their income and various other factors, a credit score can be derived. This score sums up a person's borrowing capacity to prospective lenders and helps them to determine whether or not they will lend a person money and, if they will, how much they will lend and under what conditions.
When it comes to credit cards, credit ratings are mainly used to determine whether you will be able to get a card and, if you are, what rate of interest and credit limit you will be offered. Each lender has a different policy when it comes to credit scores. If one company turns you down, it doesn't mean you will be met with rejection by all of them and you may be able to get different deals from different companies with the same credit score.
If you are reading this because you have been refused a credit card, what is important to find out is why your application was met with refusal. If you were refused because you have a poor credit score, then it is possible to take steps to address the situation.
Why do Lenders Need You to Have a Credit Rating?
Bank, credit card companies and other financial institutions have an obligation to be responsible lenders and, on top of this, they will be taking a big risk if they lend money to people without having a clear idea of their ability to pay it back. Credit scores were invented in the 1950s as a way to standardise assessments lenders could make of people who wanted to borrow money from them. Credit ratings largely exist to guard the finances and profits of lenders. However, by encouraging responsible lending, they also prevent customers from getting into financial difficulty.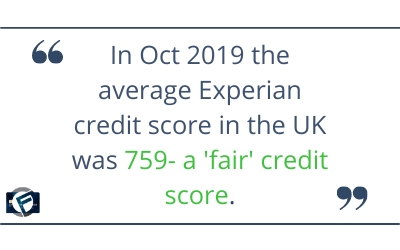 How Credit Ratings are Decided in the UK
You may be wondering how lenders find out what your credit score is. You may have heard of FICO scores in the US. The US has a universal scoring system known as the FICO scoring system. When a lender is assessing an applicant for a loan, they will by enlarge look at a score provided by FICO (the Fair Isaac Corporation), who are essentially a credit reference agency. In the UK, we don't often use the FICO system, however, we do still use credit reference agencies. Let's take a look at what happens in the UK.
Credit Reference Agencies
There are three major credit reference agencies in the UK. Instead of using the FICO scoring system, most lenders use information stored by either Experian, Equifax or Transunion to generate a credit score for you. These credit reference agencies gather your personal information from public records and from companies that you have used in the past and use it to make a credit report for you. When a company is assessing your ability to borrow money, they will access your credit report provided by one of these companies. Using your credit report and some other information, they will usually then generate their own credit score for you. The credit report provided by a credit reference agency is a very important part of this process and has a large impact on the credit score you will be given.
To complicate things slightly, credit reference agencies also provide credit scores for individuals and some lenders solely use these as your credit score, rather than using any of their own information to generate their own score for you. Where they do generate their own score, it is likely to closely match that provided by a credit reference agency. Experian are the largest credit reference agency in the UK and you can get a free Experian credit score here, if you are interested.
Can you Find Out what Information Credit Reference Agencies Hold about you?
If you want to see what information credit reference agencies have about you, you have a right to request a copy of the information and should not have to pay a fee for doing so. It is worthwhile getting a report from each of the major agencies as there may be slightly different information on each one. Information held by credit reference agencies, that you are allowed to access, is produced in what is known as a statutory credit report. While this will show you what information they have about you, in order to see what credit score they give you, you will normally have to pay extra.
A credit history will not hold details about income, criminal records, council tax arrears, medical problems, student loans or savings.
The information in the report will show the following details:
Your personal details
Financial links you have to others, e.g. joint accounts
Any credit accounts you have
Footprints of recent searches you've made
Records of late or missed payments and any payment defaults
Current debt obligations
County Court Judgements you have against you
Any Individual Voluntary Arrangements you have or if you have filed for bankruptcy
Your electoral roll registration record
If you check your information and find that there are errors, you are able to challenge these and have them corrected.
What is a Good Credit Score?
Your credit score is highly influential in determining whether a lender will decide to give you money or not and so it is worthwhile knowing what a good score is. You can get a free credit score from Experian, the largest credit reference agency in the UK, here. Experian credit scores are given as a value between 0 and 999. The higher your score, the more borrowing options you have.
Experian Credit Scores
| Score | Rating | Borrowing Options |
| --- | --- | --- |
| 0-560 | Very poor | You're likely to be rejected for most credit cards, loans and mortgages |
| 561-720 | Poor | You might be accepted for loans, credit cards or mortgages, but are likely to pay a high rate of interest and to have a low credit limit |
| 721-880 | Fair | You are likely to be accepted for loans, credit cards and mortgages with reasonable interest rates, but with a low credit limit |
| 881-960 | Good | You should get most loans, credit cards and mortgages with a good rate of interest and a good credit limit. The best credit providers may still reject you |
| 961-999 | Excellent | You should get the best loans, credit cards and mortgages and the best deals, in terms of interest and credit limits |
Having a good credit score will help you to get favourable credit card deals. For more information on how to compare credit card deals and to choose the right card go to Chapter 7 of this guide.
Can you Improve your Credit Score?
A credit rating does not remain the same forever. Don't worry too much if your score is currently low or a recent application for a credit card has been met with a refusal. Although it does usually take time, it is possible to improve your credit score.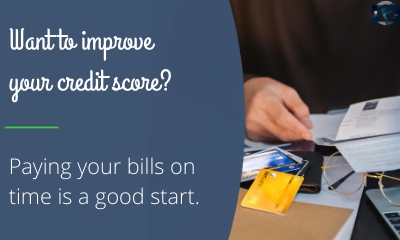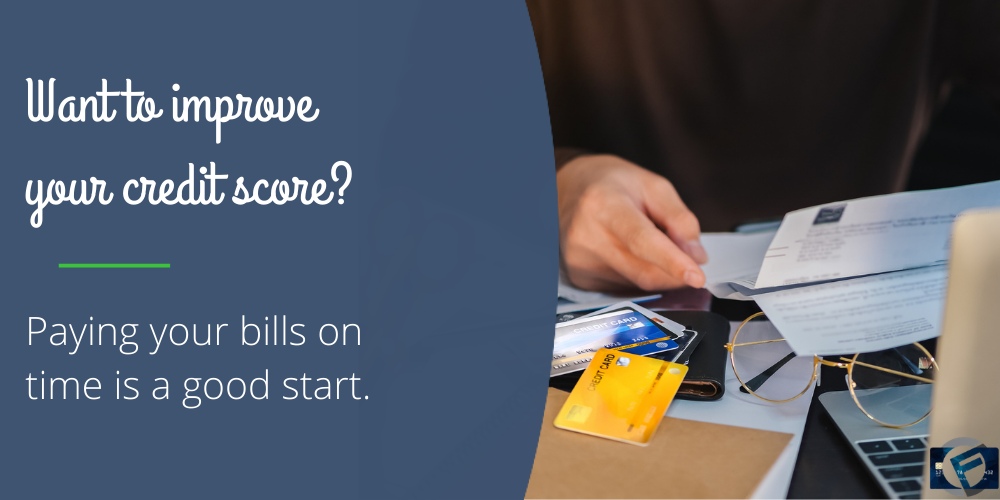 To Improve your credit score, you should:
Register on the electoral roll
Get your statutory credit reports and check them for errors
Pay your bills on time
Check if you're financially linked to anyone else
Check for frauds which have been committed against you
Clear any large debts that you have
Move house less frequently
Use less of the credit that you already have available to you
US Credit Ratings Using the FICO System
For those of you who are interested, here is how credit ratings are worked out in the US, using the FICO scoring system. In the US, the majority of lenders and banks use this to assess the risk of lending to people.
FICO (the Fair Isaac Corporation) scores go from 300 to 850 and the higher the score, the better the risk it is for a lender to give someone money. Any number over 650 is considered 'good'. As well as looking at a FICO score, lenders often look at other information, such as length of employment time, income and the time a person has spent living at their address.
Criteria for the Fico Score
Below are five main things which are considered when Fico scores are decided:
Payment history and reliability

The first category is payment history. That is, how well you have repaid previous debts and whether or not you have missed any payments or made late payments. Each time a person misses a payment or makes a late one, it's recorded on their credit history and stays there for six years.

Credit history of previous loans

This is where having borrowed money before and having paid it back on time comes in useful. Lenders will always be more willing to offer long or shorter term loans to individuals who can show that they've borrowed before and paid the funds back. The scoring system takes into account an average derived from old and new loans.

Amount of debt and available credit

The next thing is the amount of money that a person currently owes and how much credit they have available to them. Having debt will not create a bad score. However, if a person has used up all of their available credit it will. Someone who has maxed out all of their credit cards is unlikely to be able to get more credit. Having available credit makes a person a better risk.

The mix of credit

A FICO score also takes into account what kind of credit has been given to a person in the past. A good mix of credit types, which might include a personal loan, a mortgage and a credit card will help towards a good score. This is generally considered to be a more responsible way to borrow than, say, having multiple credit cards.

New credit applications and multiple searches

The final consideration is whether a person has had a sudden increase in applications for credit. Multiple applications for credit, such as credit cards or any kind of instant payday loans within a short period of time, indicates desperation. This could indicate to a lender that the applicant might have financial problems and could be a bad risk.
Summary- Credit Ratings
Your credit history and credit rating are important when it comes to all forms of money borrowing, including applying for a credit card. Having some knowledge of how your credit rating is decided can help you to understand how much you will be likely to borrow and what you can do to improve your rating, if you need to do so.
In the next chapter we will be looking at alternatives to credit cards. If you need credit, but are unable to get a credit card or simply want to know what else is available then read on to find out more. Also, we will discuss safer ways to shop online than with a credit card.