Story highlights
Two directors used a marketing company to sell unregulated financial products
The FCA is quite powerful in what it can enforce, should it believe that an individual or a company is acting unlawfully
In October 2016, Richard Clay and Kathryn Clark were banned by the FCA for concocting an investment fraud scheme that netted over £50m. Cashfloat, an honest and direct payday lender monitors FCA supervision.
The FCA (Financial Conduct Authority) recently banned the two directors were finally banned after being charged in 2013 for investment fraud of around £50m. Fraud of any kind can be quite threatening to the integrity of the FCA. Therefore this article hopes to explore how this was uncovered and what the FCA can do to prevent this happening again.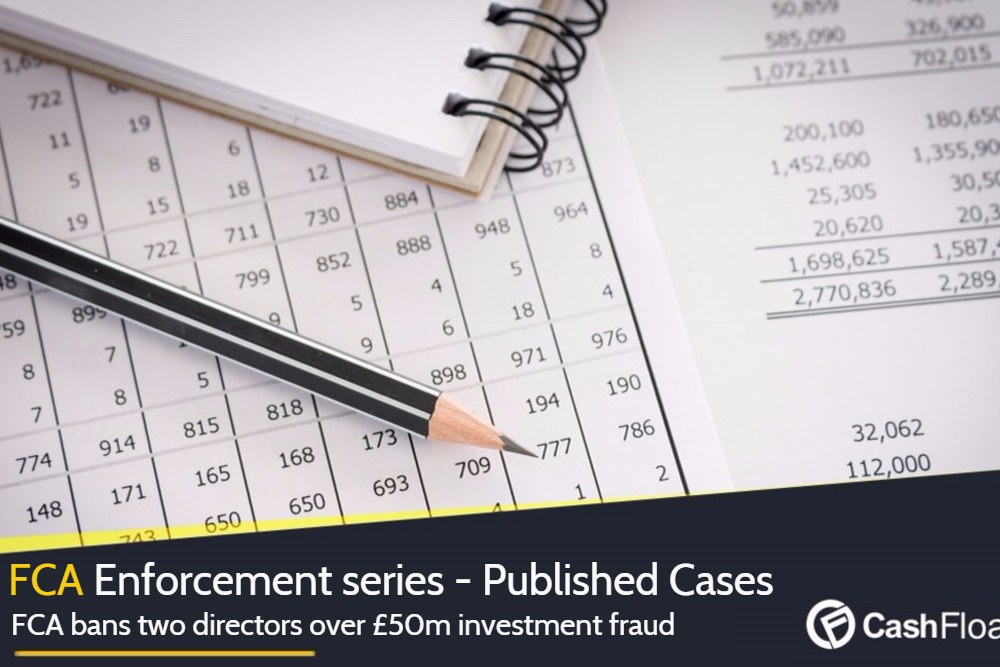 What is fraud?
Fraud is an illegal act to deceive an individual or a company with some financial or personal gain to the person committing this act. Also, something that has been given a particular name or is made to look acceptable may be considered a fraudulent act, but it is named in a particular fashion to make it seems less unethical; creative accounting, account engineering. While they may seem harmless enough, they could potentially be used for illegal purposes or to enhance a company's financial state, but the terms indicate some sort of reassurance that these actions are ethical.
How was this investment fraud uncovered?
In 2012, the SFO (Serious Fraud Office) initiated an investigation after it was discovered that investors of the luxurious holiday properties stood to lose around £50m after the marketing company (Arck) went into liquidation.
Two directors were involved in a property scam and provided bad advice to clients and IFA's (Independent Financial Advisors). They used a marketing company to sell unregulated financial products and attract customers to invest in their fraudulent property investments. These two cunning individuals claimed luxurious holiday properties were being built and they would offer investors high returns with little or no risk to their investment. Over a period of 5-6 years, these two people successfully deceived around 700 investors to a value of approx. £50m. False bank statements were used to show investors if they began to show concerns about their money being invested in these luxurious properties. The statements would deceive the potential investor and alleviate their concerns.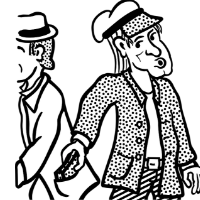 They scammed people, but why?

The money that was invested was used to fund an extravagant lifestyle, or it was invested in other moneymaking schemes that also failed.

One of the two directors is serving a jail term, while the other escaped a prison sentence after claiming they had been manipulated by the other person, they were given a suspended jail sentence for their involvement in the scam. The FCA has banned them from being involved in any regulated activity within the financial services industry.
Should the FCA be held accountable?
The FCA focuses on the control of conduct by retail and wholesale financial service organisations and the service they provide to customers. It also maintains the integrity of the UK financial markets. While it is considered that perhaps the FCA should have taken necessary steps and controls to ensure this did not happen, they cannot be held entirely responsible.
While the FCA cannot be held accountable for recent scams, it can ensure they are carrying out vigilant checks of an individual's accreditation. One of the directors involved in the recent scam had not been FCA approved since 2005, so why was he allowed to carry out regulated financial activity? The controls and audits that they have in place should perhaps be increased and more controlled to ensure this does not happen again.
Could this Investment fraud have been Prevented?
Possibly yes and possibly no. The FCA could have ensured that people within their sector are approved and have the necessary certifications to allow them to carry out financial activity. They could also ensure that regular checks on documentation are carried out and ensure that anyone who is no longer FCA approved does not conduct regulated financial activity, or if they do that they have been approved to do so. This could perhaps have prevented the recent situation, as the FCA may have identified that this person was no longer FCA approved and therefore would be more observant of their actions. However, that said, the FCA could carry out the necessary checks, ensure the work carried out was within that individuals remit, but the scam could still have happened, and perhaps it may have taken longer to uncover as the individuals would be aware that they were being regularly observed.
What can the FCA do to Prevent Fraud in Future?
The FCA is quite powerful in what it can enforce, should it believe that an individual or a company is acting unlawfully or is not adhering to FCA regulations. They can remove a company's authorisation, suspend individuals and firms from carrying out regulated financial activity, make the public aware of their possible investigations and outcomes, and impose fines. The list is comprehensive, and these are just a few, but they do have the power within them to act, and they do act if they suspect any activity that could be harmful to the public or organisations. Unfortunately, the financial sector is vast, and the FCA does its best to protect you. However, there are circumstances and occasions where unscrupulous individuals or organisations manage to get behind the FCA protocols and checks. When this happens, the FCA will discover them, and it will learn how better to protect you and your money.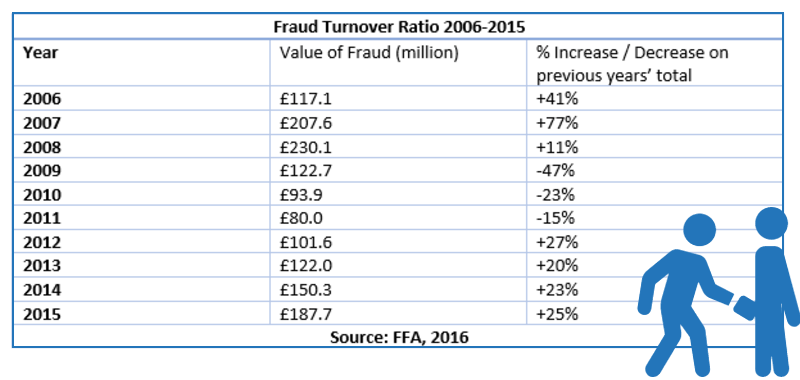 Why do people commit fraud?
It is important to understand why people commit investment fraud – or any type of fraud – in order to try to prevent it. Only if you understand the reasons behind this, to a degree, can you begin to take the necessary precautions to ensure it does not happen to you or your business. People can commit fraud for some reasons, however; the primary motives are usually money, greed and temptation.

While fraud is happening from the small unnoticed or ignored items to the larger scams, you can be sure that this does happen, even by individuals and organisations you may not have thought possible and fraudulent activity is increasing. It is important to be aware of potential scams and fraudulent activity to make sure that you keep your investments safe and your credibility intact.