Student debt is a fact of life for anyone who wishes to get a university education. Can student loans affect your credit report? Discover how student loans can affect your credit score positively or negatively.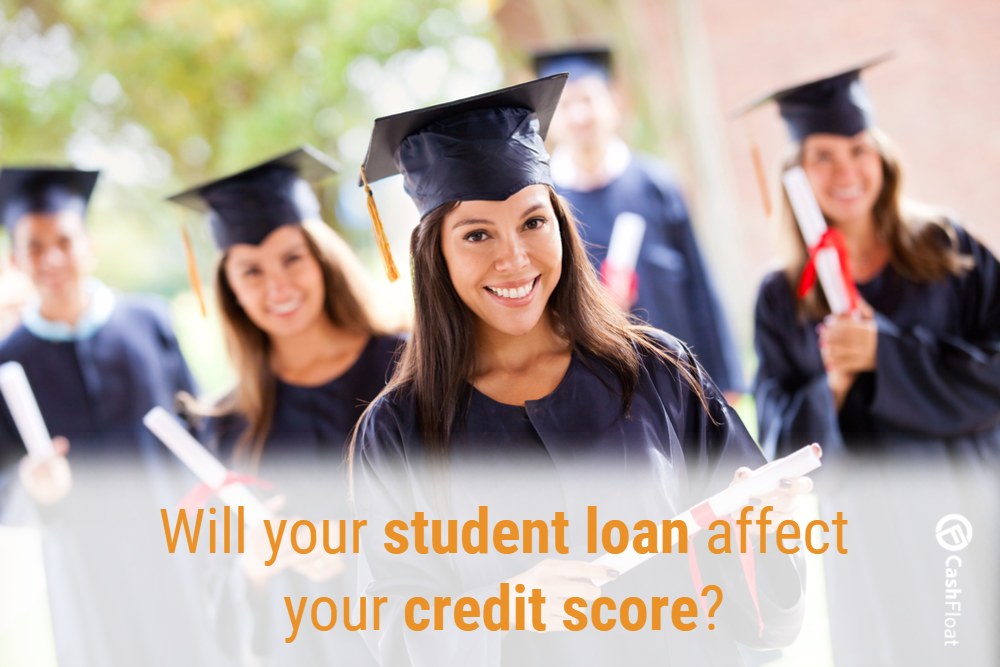 Story highlights
Discover how a student loan can affect your eligibility for a morgage
Learn how student loans affect your credit report positively
The term student loan can install fear into the hearts of many parents and prospective students when they hear that they will leave university with an average debt of £32,220. It's a lot of money. Cashfloat, your payday loans lender explores what impact your student loan can have on your credit score. Student loans do not work in the same way as consumer credit. They are quite different. They have fixed payments and low-interest rates, unlike consumer credit that can have compounding interest rates that fluctuate and risks attached for lenders.

How Do Student Loans Work?
This is how to repay student loans
The repayments are taken through the income tax system
The payments begin once the graduate earns over £21,000 in a year
Loans before 2012 begin repayments over £17,335 of earnings
The payments increase alongside earnings
If a person doesn't earn enough, then they do not repay
Debt collectors will not chase repayments
Many will repay for most of their working lives
Student loans do not Affect Credit Ratings
To assess the amount of money that a lender could make on a prospective borrower, they will have to check three sources of information. Firstly, there will be the application form for the credit. Secondly, there will be any previous financial services that an applicant have previously had with the company. Lastly, the person's credit files will be looked at. Most of the financial transactions that a person has had so far will be listed on their credit reference, but not student loans. The exception is people who took out student loans before 1998 and have had problems repaying.
When a lender is assessing a person's credit file, in order to assess their borrowing potential, they will not be able to see if an applicant has student debt. In some cases when a large sum of money is being requested for a personal loan or a mortgage, the lenders may directly ask the applicant if they do have a student loan. Having a student loan when a person is trying to get a mortgage from a lender will have an impact on their decision, but of a lesser degree that most people believe.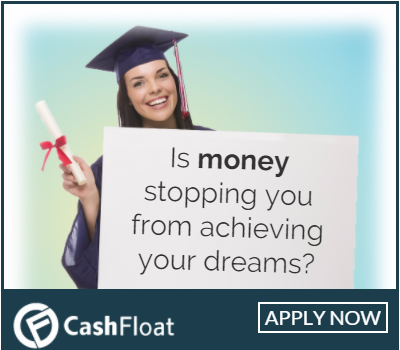 How do Student Loans Affect Mortgage Applications?
Although having student debt will be worse for an applicant than for another who does not have it, graduates tend to have higher salaries which cancel some of the negativity out. When lenders assess applicants for mortgages, they will perform affordability checks. This means that they will calculate the actual amount of money that a person has left from their salary after having made student loan repayments to see how they will be able to afford the mortgage repayments. Naturally, lower repayments will mean a lower amount of money that they will be prepared to lend.
So what have we learned so far?
Graduates leave university in the UK with £32,220 of student debt.
They are not viewed in the same way as consumer debts.
They are repaid once a person earns either £17,335 or £21,000 a year
Student loans are not visible on credit references
Missed repayments of students with loans before 1998 will be visible
Mortgage lenders may ask if a person has student debt
It may affect the wage to earnings ratio and result in lower repayments and less money loaned
Most graduates earn more quick quid UK so this is cancelled out
Paying off Student Loans Early
When a student loan is taken out, there are no penalties for early repayment. It is considered wise and correct to clear off debts as fast as possible, but it is not the case for most people with student debt. The reason for this is that many people will not have to repay the full amount before it is wiped off after 30 years. As repayments are calculated on what a person earns, as opposed to what they have borrowed, clearing off the debt with a big cash sum could mean that you will pay out money that in reality, you may never have to.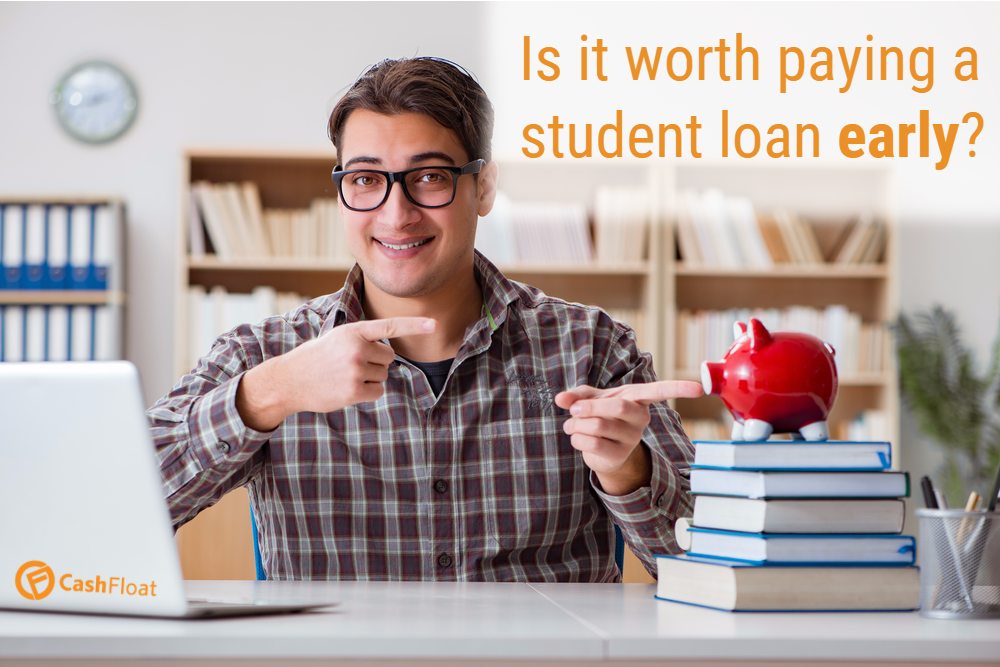 When can student loans affect your credit report positively?
When repaid correctly, they can actually add points onto a credit score. Other forms of consumer debt that are considered good debts are credit for things that you can easily afford to repay. Not having a credit score is the equivalent of having bad debts as far as lenders are concerned. As student debt is income related, if a person is earning less than the minimum repayment figure, or they are not earning due to unemployment, the repayments are frozen until the person is in the position to pay again. This makes student debt quite different from other loans online UK as lenders do not take into consideration a person's financial situation or what they can afford to repay.
How Student Loans Affect Your Credit – Conclusion
In this article, Cashfloat, your quick loans direct lender, have explored how student loans affect your credit report. Unless repayments are missed, a credit report will not be affected by having a student loan. In fact, it can improve a credit score when payments are on time as not having a credit score can be as damaging as a bad one. Getting a mortgage could be affected by having a lower debt to income ratio. However, graduates tend to have higher salaries, so this can be cancelled out. Getting an education is worth incurring what is considered a good debt. But, just take into consideration that you may be taking on a debt that may never be repaid.