Worried about your payday loan repayment? Here is a 5-step plan to pay it off and get it off your mind with ease.
You've taken out a big payday loan, and now you have a rising sense of panic over how you're going to get it paid off before you're in triple the amount of debt. Maybe that's an exaggeration, but the amount of interest that can build up with a payday loan can be ridiculous. You're not the only one to worry about this.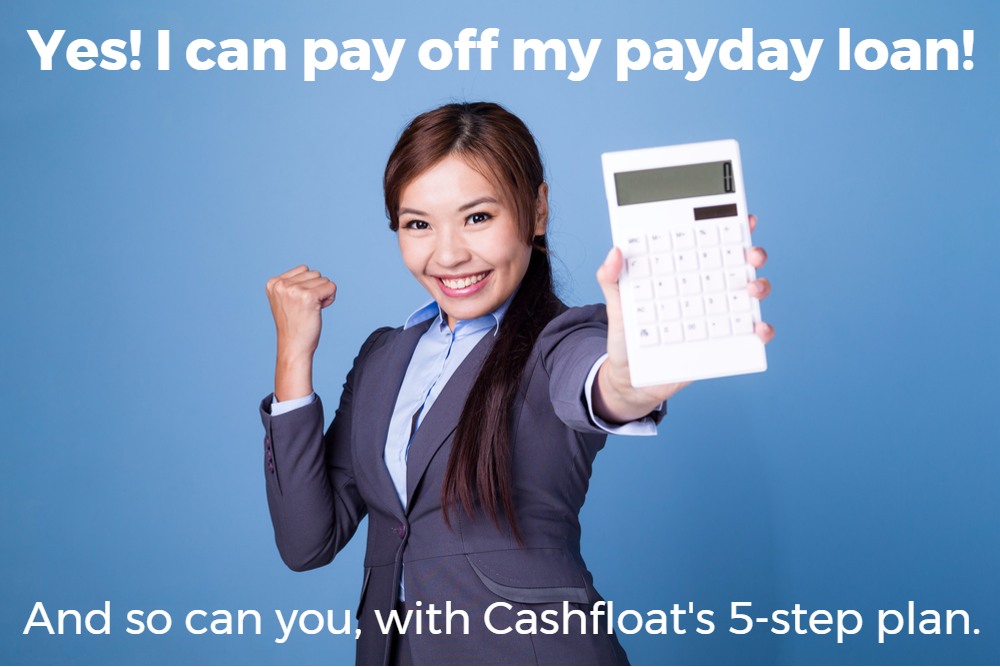 Story highlights
If you're struggling to pay off a payday loan, you need to spend the absolute minimum on purchases.
Taking on another job – even temporarily – can give you the cash you need for your loan repayment.
Remember to speak with your lender, to try and come to an arrangement that suits you better.
Payday loans can help with certain situations and even seem necessary at times, for example, when you have a household emergency, but paying them off can be tricky. That's why you should only ever take them out if you have a real emergency – not if you have a party to go to and you need to buy a new outfit. Let's discuss a five-step plan to help you with your payday loan repayment even with an unsteady income:
1. Cut Your Expenses Right Down
If you have a payday loan to repay, then it's time to cut your expenses right down. You don't need to stop buying the necessities, like food, utility bills, etc. You simply need to stop all of your indulgent spending. Indulgent spending includes things like nights out with friends, clothes (unless you don't have a stitch to wear), takeaway coffee, and things like that. Things you can live without.
To make sure you can cut your expenses down properly, you need to know exactly what you have coming in and what will need to go out. It can be difficult to do this when you have an irregular income, so it's best only to count what you know for sure. You can get finance apps, or even make notes on your phone to help you figure out where your money goes, if you're not that familiar with it. Some people just spend without looking at their bank balance, but it's always a good idea to know what you have to spend.

Doing this can give you some clues as to what you can cut back on. For instance, you may be able to cut back on eating out, buying clothes and unnecessary toiletries, etc. You might even spend more on coffee than you realise!
More Cost Cutting Ideas
There are a few other ways you could consider cutting down on your expenses. Is there any way you could take your car off the road for a while, and use a bike or even walk? Perhaps you could just use it less. You'll get more exercise and save cash on petrol. Here are some ways to cut car costs. Maybe you have a flashy car that costs the earth. Why not downsize? You may be able to get some money back immediately.
It can be hard to do this for extended periods of time, so you just have to remember that it is only temporary. You'll pay off your debt much faster when you do this, and you will have a weight off your shoulders. Make sure you remember this when you feel like making an impulse buy or breaking your budget.
With the money you're saving, it could be a good idea to ensure you pop it in a separate account so you can put it towards your repayments when the time comes.
2. Find Another Job Or Source Of Income
Having two jobs at once will be pretty tough, but it will help you to pay off that loan so much faster and give you peace of mind. If you can fit another job around your current job that's even better. Working on different days will stop you from exhausting yourself and suffering emotional and physical burnout.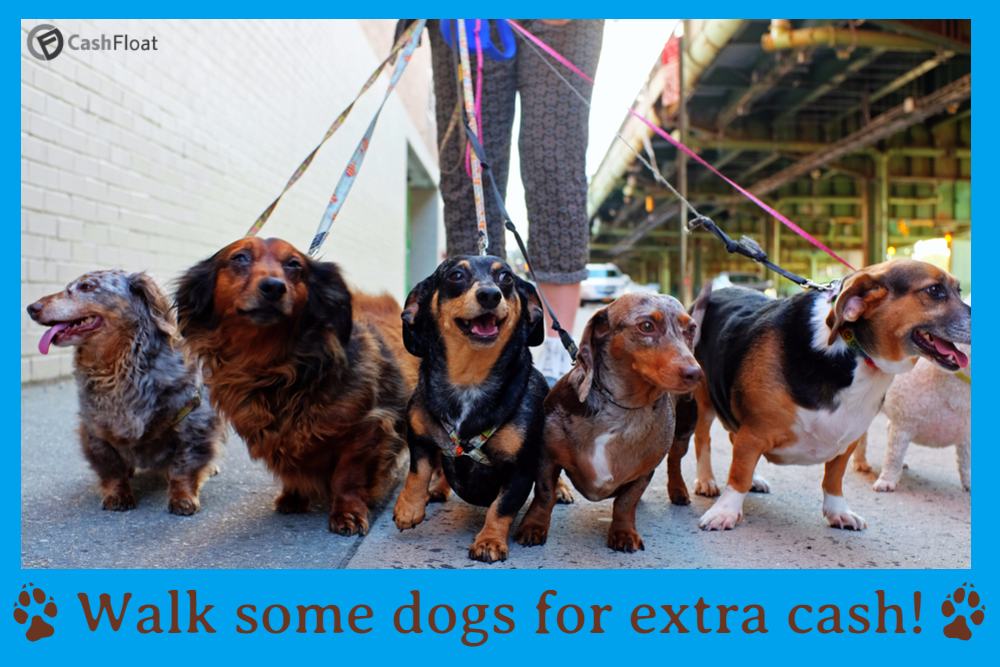 You don't have to keep the job once you've paid off your loan. If you'd rather not get another job, there are a few ways you could try to create an income by using the internet or getting involved in the local community, and many have little to no startup costs. You could build websites for people, write content, walk dogs, or babysit. If you decide to work towards another source of income, then you might just be able to pay off what you owe in as little as a month.
3. Sell Some Of Your Old Stuff
By going through all of your things and working out what you can live without, you might just be able to turn a profit and put this towards your payday loan repayments. Don't get dazzled by the sight of all of that money, though. This should be placed in a separate account right away so that you know how much you can put towards your repayments, and that you aren't tempted to use it.
There are sites for everything and some sites that are more for one kind of niche. For example, Depop can help you to sell any excess clothes you have, but eBay is great for many different items. While you will need to pay things like listing/postage/selling fees, they are usually only minor in comparison to what you can make.
It probably isn't a good idea to pawn all of your most prized and sentimental possessions, but it can be a good idea to detach yourself from material things while you consider your situation. If you have ten pairs of shoes you've hardly worn, you could sell some of those to make extra cash. People will also buy appliances, old mobile phones and laptops, jewellery – just about anything. If you don't use it, then chances are, you don't need to keep it.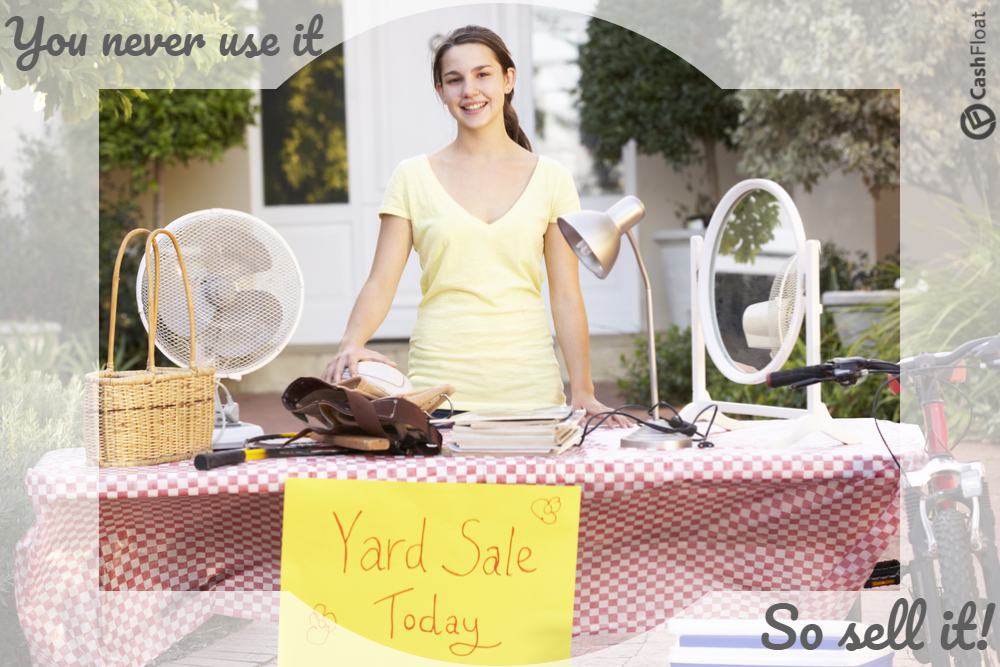 One more option, although slightly risky, could be selling an item of jewellery you own to a pawn shop. If your financial situation is only temporary, you could sell your item on and then buy it back when you've paid off your loan and have sufficient funds. However, this should never be the first thing that you think of, as you could lose your item forever!
4. Repay Only What You Can Afford
As a payday loan is a non-priority debt, you only have to pay back what you can afford. If paying back the loan cuts into your essentials, then your repayments shouldn't be so high. As payday lenders can take the money out of your bank account at any time, you need to cancel the CPA payment to ensure it doesn't go out of your bank. If the payment goes out, along with your mortgage payment and other essentials, this could leave you in your overdraft. If you don't have an arranged overdraft, you will get high bank fees. Even if you do have an arranged overdraft, that just puts you in even more debt!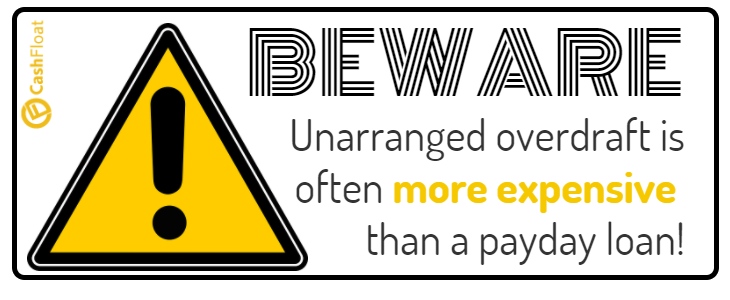 Cancelling your Loan Repayment
You can cancel the loan repayment by calling your bank and asking them to cancel it. If you have around five days before the payment goes out, you can send a letter or an email to your bank asking them to cancel it. Bear in mind that keeping the payday loan company in the loop is important too. Ignoring them, although tempting, can make things worse in the long run. Send them the same letter you sent the bank once they have cancelled the CPA payment. Not before.
If they try to take the money out and there isn't enough in there, that doesn't mean you are safe. They are free to try again and again until you cancel the CPA payment.
By speaking to a financial advisor, you may be able to prove to the lender that you can only afford X amount, and they should accept that. This way, you'll always have the most important payments taken care of, so you have one less thing to worry about. There are also tools online you can use to get an idea of what you can afford to pay, and even some that will give you an action plan so you can move forward.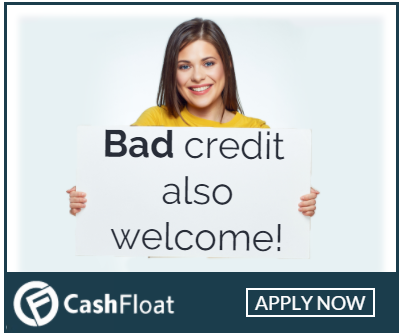 5. Contact The Lender As Soon As Possible
Contacting the lender might sound scary if you still owe them money and you need to explain you can't pay them, but it's really important. Don't worry, they are obligated to treat you as fairly as they can, and you'll be in a much better situation if you help them to understand where you're at and how you plan on making your loan repayment instead. If you feel you have been treated unfairly by them, then you can contact the financial ombudsman for advice.
The Five Steps to Easy Loan Repayment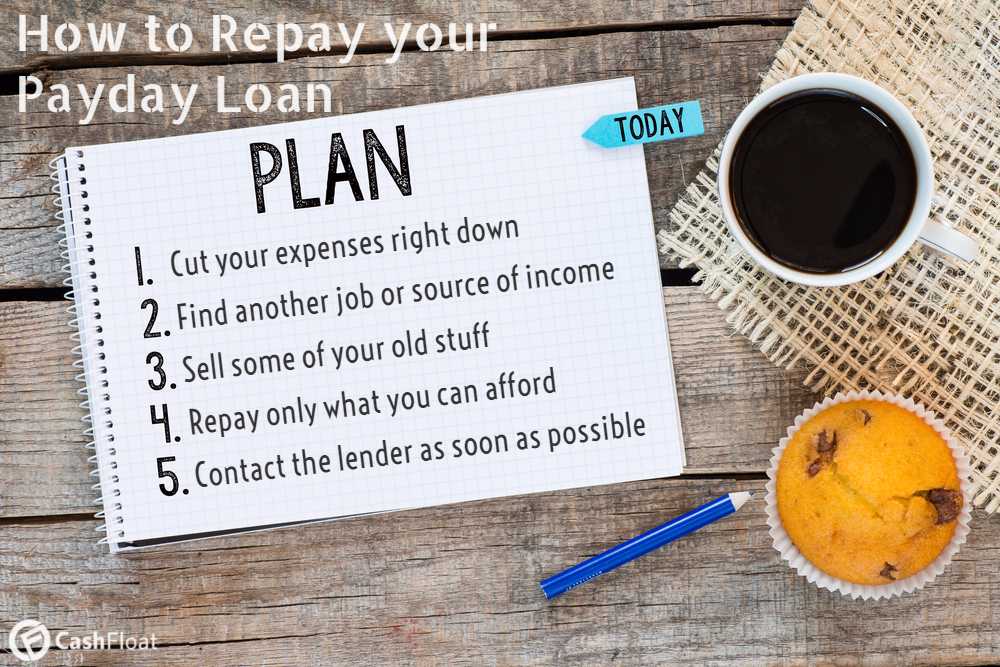 Bear in mind that the way out of a payday loan is not with another small loan. So many people go this route and end up in a huge mountain of debt because of it. Although you might be desperate to get out of your payday loan debt, getting into even more debt is not the answer. Do your best to keep a cool head so you can make good decisions too. Only people who are calm and collected will be able to sensibly figure out what to do. If you're stressed and anxious, you'll likely feel inclined to do things that make the situation worse. Worrying won't help the situation, so do your best to stay calm and take sensible action steps towards getting out of debt. There's always a way!
Payday loans are there to give you some breathing space when an unexpected financial expense crops up. However, you then have to find ways of obtaining the money by the loan repayment date, or even earlier to save interest. Good luck with it, and remember – if you're having trouble with a Cashfloat loan repayment, please contact us as soon as possible!