Guide: The Effects of Payday Loan regulation – Chapter 2
Are payday loans cheaper post-FCA regualtions? Cashfloat explores why they could be considered so and whether this is a good thing.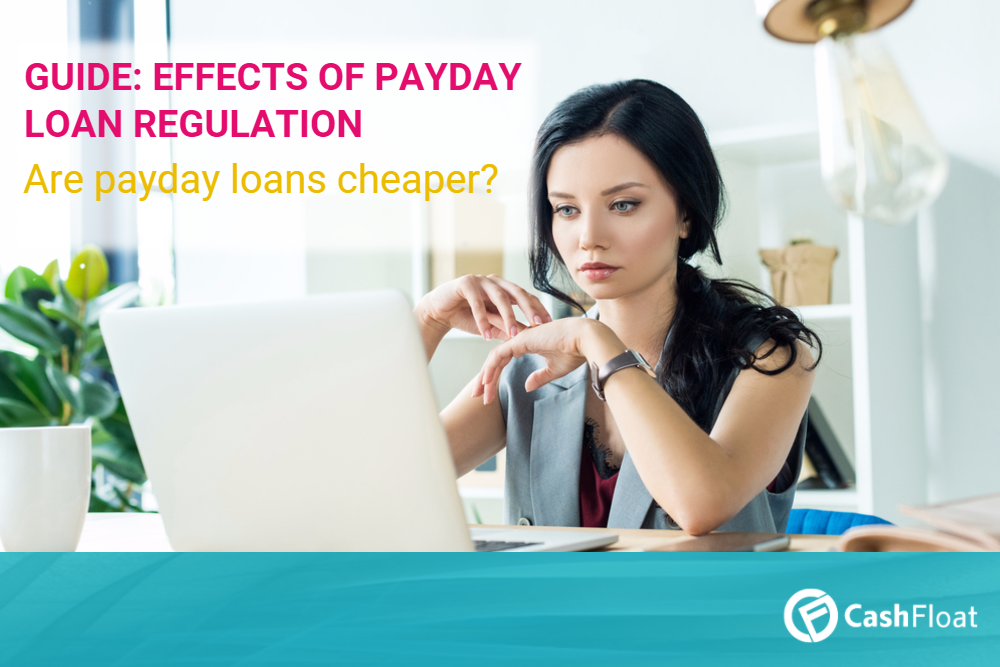 Before the FCA introduced regulations, payday loans were notoriously expensive. In fact, in June 2013, Wonga's APR was 5,853%. To tackle this, the FCA placed cost caps on various areas of payday loans. This made payday loans cheaper.
In this article, we will look at effects of FCA regulation on payday loans:
A cap of 0.8% on the daily interest rate
£15 cap on the fine for a missed repayment
A cap of 100% on the total a borrower will ever have to repay on the loan
A maximum of two rollovers
Are Payday Loans Cheaper Due To Regulations?
Were these regulations effective? Are payday loans cheaper now, or have lenders found ways around these caps? Let's take a look at what the statistics have to say.
Typical cost of a payday loan

Before price cap

£100

After price cap

£60
This is impressive, loans are now an average of 40% cheaper! This is a huge help for borrowers, who are usually anyway in a very tight financial situation where any little way to save makes a tremendous difference. In fact, the FCA's review extrapolates from here* that the costs caps have resulted in the 760,000 people who use payday loans collectively saving £150 million a year.
*This calculation is based on an average saving of £40 on each loan, with each borrower taking out an average of 5 loans per year.
So, we can conclude that the cost of payday loans has indeed decreased dramatically with the regulations – another objective of the FCA achieved.

How Has Competition Been Affected?
However, an interesting effect has also been observed. For regular, 30 day payday loans, almost every firm charges the price cap exactly. This means that regardless of which firm you look at, you will very likely receive these exact quotes:
Perhaps this is the main reason behind another interesting observation of the review. When consumers explained their decision to choose a lender, only around 9-12% of respondents answered that they chose their firm because they were the cheapest, offered good interest rates, or displayed the best price on a payday loan price comparison website.
So, if lenders are not competing with price, what are they competing with? And what does this mean for consumers?
What Makes a Lender Different
If prices are pretty much the same across the board, and potential applicants don't pick one lender over another based on price, then payday lenders are left with a challenge: how can we make our product stand out? Lenders began to advertise their speedy loan decisions and free same day payouts, as well as more flexibility and various other features. All these are great bonuses for the borrower!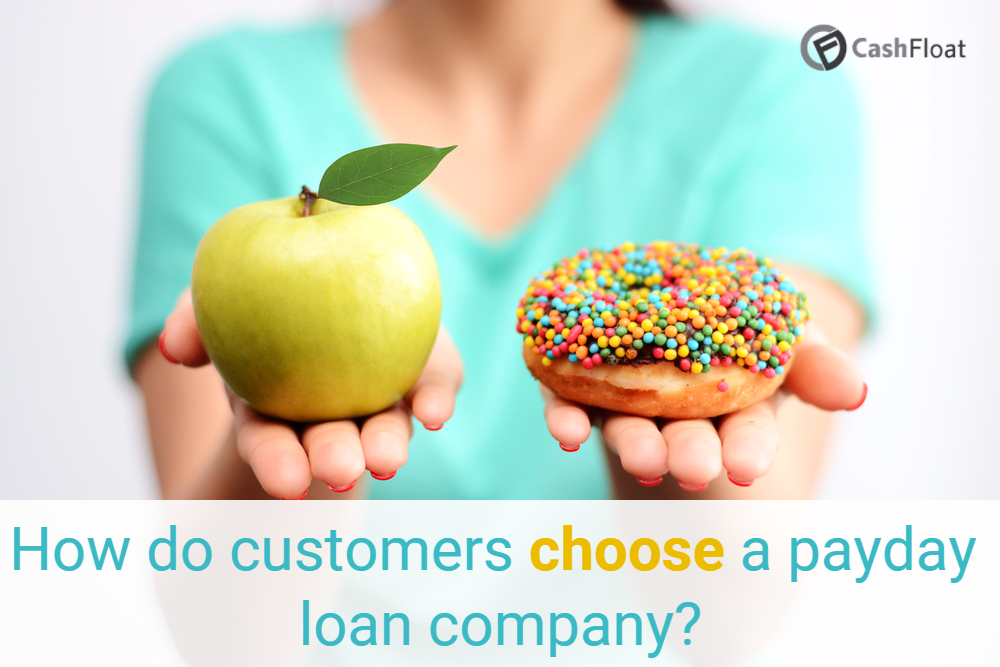 What Makes Cashfloat Different
At Cashfloat, we know we stand out. Not only have we sped up our loan decision time without compromising on quality, but our client login area means that repeat customers can apply faster than ever, without having to write out all their details again. We also do our best to fund approved loans within the hour, because we understand that when you need a quick loan, you need it fast.
Furthermore, we encourage our borrowers to save money through early repayments. If your finances are doing better than you'd predicted, that's great! You can repay early any amount at any time, saving on interest without having to pay a penny for doing so. However, sometimes things do crop up, and you just can't afford a repayment. We understand; it happens to the best of us. At Cashfloat, we're happy to find an alternative repayment plan that will suit you. Don't be shy to give us a call; our friendly customer service team love to help!
Cashfloat is not just another payday lender. We offer premium payday loans with top quality features that are more affordable than ever.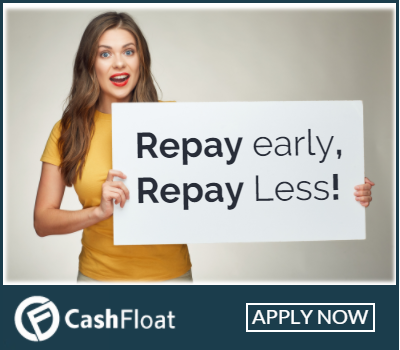 Longer Term Loans
An interesting side-effect of the cost caps is the increase in loan term. More lenders are now offering 'instalment loans', where the repayment period can be up to 12 months. However, any loan charging the maximum of 0.8% daily interest can only last for 125 days before the total amount charged will be equal to 100% of the original loan amount, so for longer loans, a lower interest rate is usually charged. Because of this, we do see some lenders charging below the cost cap (rather than charging 0.8% exactly), but this is due less to price competition and more to desiring to offer a broader range of products, including longer-term loans which are necessarily cheaper.
We will discuss the advent of instalment loans in greater depth in Chapter 8.
Make sure payday loans are cheaper for you
Let's say you borrow £300 for 30 days. At 0.8% daily interest, you will have to repay a total of £372. But what happens if you don't repay? Let's imagine a worst-case scenario, where you go many months without repaying a penny. Your payday loan will continue to accrue interest, plus the £15 fee – but there is a limit. Once the total owed reaches £600 (£300 original loan amount and £300 in interest and charges), it stops.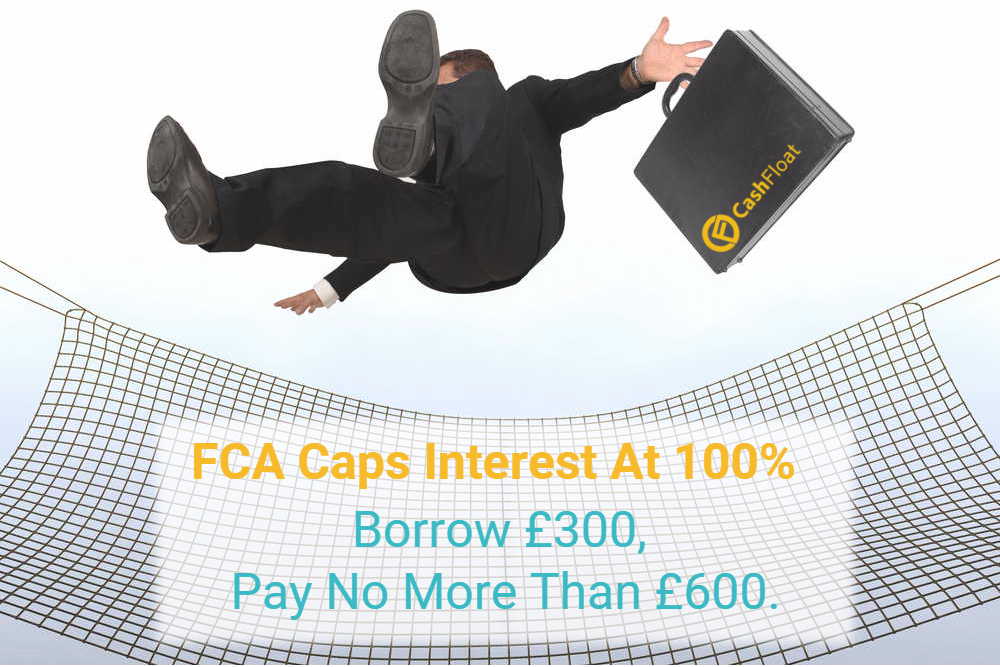 This is the effect of the 100% total cost cap implemented by the FCA. As you can see, it provides a safety net for borrowers who find themselves in deeper financial trouble and prevents them from entering a never-ending spiral of debt.
Where the Safety Net Fails
Sometimes, however, the borrower will feel pressured or embarrassed and decide to repay the loan. But then they don't have enough money, so they take out another payday loan, maybe from a different lender. The problem here is that they usually borrow more than they did originally, because, as the above example shows, they will need £372 to repay a £300 loan. So, they now borrow £400. How has this affected their 100% total cost cap?
Had the borrower stayed with their original loan, they would never have had to repay more than £600. Now, however, they may have to repay up to £800! And this is only true if they stay with that loan – they may repeat the cycle of borrowing to repay their debt, each time borrowing more and more. Effectively, this person is circumventing the FCA's safety net and still managing to fall into this spiral of debt.
It is imperative to stick to this key rule when borrowing:

Summary: Are Payday Loans Cheaper?
One of the primary complaints against the payday loan industry pre-regulations were the exorbitant interest rates and fees that lenders charged. By introducing strict cost caps, the FCA tried to force down the price. Did this work?
The review found that yes, it did. However, it also effectively wiped out price competition as all firms began to charge the maximum of 0.8% daily interest. Customers are no longer comparing payday lenders by price, but are instead focusing on other aspects such as speed and customer service. Has this forced lenders to focus on providing better service all round? If so, this is a great bonus for consumers.
Finally, it's worth noting that you can make your payday loan even cheaper through early repayment. At Cashfloat, you can easily repay early any amount at any time through your login, and save on interest. The more you repay, and the earlier you repay, the more you save.
Just another way we found to make payday loans cheaper than ever.