Unarranged overdrafts are expensive. But what about payday loans vs arranged overdrafts, could that be a cheaper option?!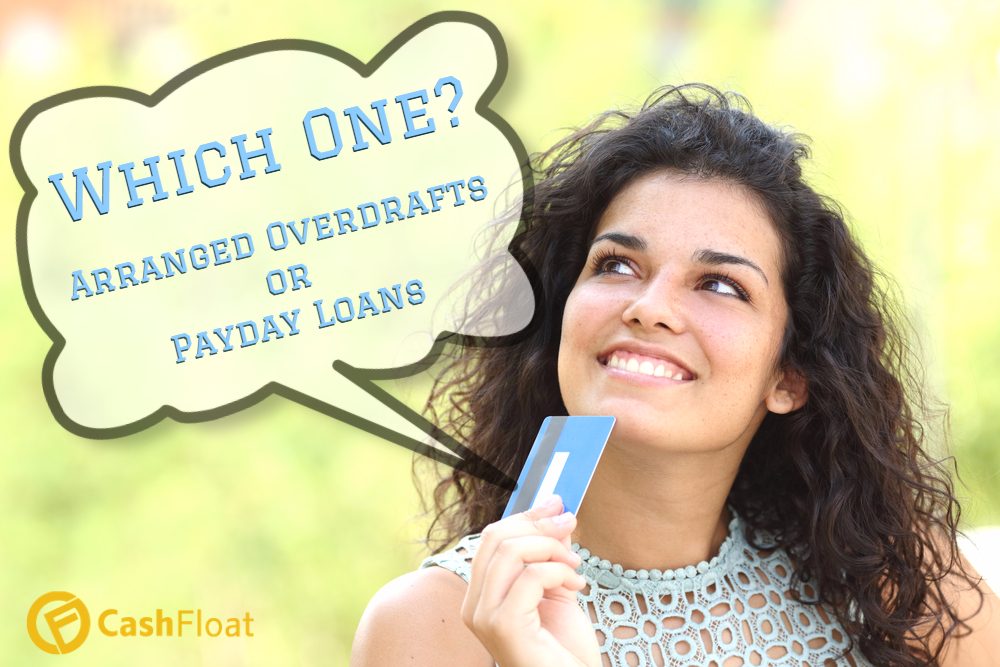 In this article, we will look at:
What is an arranged overdraft?
What's a payday loan?
What is an unauthorised overdraft?
Do payday loans and overdrafts affect your credit rating?
What are the costs of arranged overdrafts?
What are the costs of payday loans?
How do payday loans and arranged overdrafts compare?
Can using payday loans vs arranged overdrafts be better for you?
Story hightlights
Having a good credit record will help you in arranging an overdraft facility
A payday loan is a short-term loan usually for a maximum of one month
When successfully applying for a payday loan it can take just minutes moments to be accepted
Last year, Which did some research that discovered that instant decision UK payday loans are sometimes more affordable than unarranged overdrafts. But, how do payday loans compare to arranged overdrafts? Cashfloat explores.
Payday loans had a bad press a few years ago and have now been subject to increased regulation and a capping of interest rates and charges. So how do they compare now with authorised overdrafts from your bank? Read on to learn which is best suited for your needs. We look at the differences between payday loans vs arranged overdrafts, and consider which may be more suitable for you in different circumstances.
The payday loan industry grew massively in the 1990s to become a big money spinner for operators such as Wonga and Quickquid.

What is Overdraft?
Most banks that offer current accounts will consider offering arranged overdraft. Indeed some banks include a "free" overdraft facility on some accounts (also referred to as buffer zone). These accounts allow you to overdraw by a small amount, often up to £250, without incurring any interest, charges or penalties. However, if you are relying on this facility every month, you need to look at controlling your budget more carefully to avoid of slipping beyond the limit. An arranged overdraft is available to most customers of the major banks who have a current account with the bank. (Note: Basic bank accounts don't allow overdraft facilities).
Applying for Overdrafts
Usually, to apply for an arranged overdraft (otherwise known as an authorised overdraft), you will need to apply in your local branch or online. Your bank will want to know why and how much you are looking for in an overdraft. The bank will also want to know how long you want to arrange your overdraft to last. As with any other form of loan, your bank will look at your ability to control your finances. Leading to eventual repayment of the overdraft within the agreed timescale. They'll also look at your previous banking history and credit score.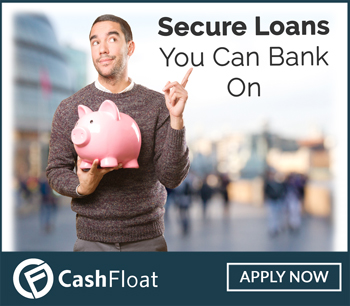 If you have regular income paid into your account and a good record of avoiding overdrawing without authorisation, your bank is likely to look favourably on your application. Remember, banks make money from lending money, so if they think you're likely to repay the overdraft on time they will look favourably on your application. The bank will probably want to know why you need the overdraft. They are more likely to approve your application if it can justify a transient need – maybe some emergency spending. Another reason will be if you have a short-term restriction on your income (loss of overtime for a defined period). Instead of just to pay off other debts or you seem to constantly struggle to keep spending within your income level it.
Authorised overdrafts can be arranged for a period of time to suit your needs and usually are granted for periods ranging from one month up to a year.
What is Payday Loan?
A payday loan is a short-term loan usually for a maximum of one month (to get you through to your payday). Although there are some lenders who will grant loans up to six months. The attraction of payday loans includes the ease and speed of application – often applications via the website or mobile app. This ensures that your application will be made within just a few minutes. When successful, you will receive the money into your bank account almost straight away. The FCA (Financial Conduct Authority) tightened up lending criteria and maximum charges for UK payday loans in 2015. Since then applications are more rigorously vetted. Payday loan companies are now required by law to check more carefully to ensure you can afford to repay any loan you apply for.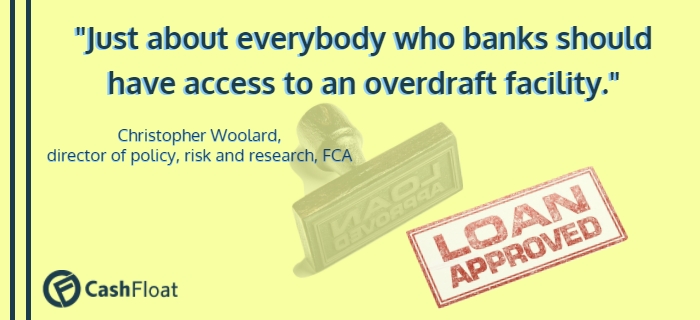 Payday Loan Regulation Clampdown
Some payday loans are typically granted without the thorough checks employed by banks and other lenders. However, payday lenders are now required by law to make rigorous enquiries to ensure you can afford to repay your loan. The bigger payday loan companies all seem to require you to be able to provide proof of income and outgoings. They require an arrangement to repay your loan + interest in full on the expected date before approving your loan. However, using the online app or website application procedure, it is usually accepted or rejected within minutes. One of the most appealing aspects of payday loans is as soon as your loan is approved the funds transfer into your bank account.
Big well-known payday loan companies like Wonga appear to charge maximum interest rates of 80p per day for each £100 borrowed as regulated by the FCA. However, there are other payday loans available from smaller operators, often credit unions and co-operatives. If you have determined that you can't resort to a cheaper option of borrowing with an agreed overdraft, check online for the best payday loan deals online. The major comparison websites and money-saving expert will help you find the cheapest option to meet your needs.
Cashfloat is here to give you the ability to access a quick and reliable payday loan that you may need. You can access from anything between £200 to £1100 within minutes. Just click the link and apply here.
An unauthorised (unapproved) overdraft is if you go into the red on your bank account. You could be spending more money than you had in the account, or exceeding an authorised (pre-arranged) overdraft limit. The penalties for doing this can be very expensive and should be avoided to avoid getting deeper into debt. Many banks will charge you up to £5 a day just for being overdrawn without authorisation. Just going beyond your limit by one penny can trigger this fee.
In addition, banks charge between £5-£35 per payment transaction (cheque, direct debit or standing order) made while over your limit. This could land you with charges of up to £145 in one day if you overdraw without authorisation for four payments by debit card. Even if the payments are only for small amounts such as £5 or £10 it will add up. Imagine how quickly this can get you into deep debt very fast. If you are in desperate need of money, you can talk to your bank about arranging an authorised overdraft. The other option is to consider using high acceptance quick loans to get you through a short-term crisis until payday.
All forms of borrowing appear on the credit rating issued by one of the three credit rating agencies in the UK. Experian, Equifax and TransUnion are the three consumer credit rating agencies which keep a record of your credit worthiness. Banks, building societies and other lenders subscribe to these agencies to check your credit and repayment history before issuing loans. A poor credit rating score can determine whether or not your loan or mortgage is met with refusal. Poor credit rating can mean you might end up paying substantially higher interest rates than someone with good credit records.
Payday loans were cheaper than an unauthorised overdraft even before the cap on interest and charges was introduced in 2015. The long-term effect could be worse. Payday loans are listed separately in credit references. Some banks, and building societies regard taking out payday loans as a sign of higher risk. Even if always paid back in full and on-time they may consider resorting to payday loans as a sign of chaotic personal finances. The result could be the refusal of a loan or mortgage, or being penalised with significantly higher repayments.
Arranged, or authorised, overdrafts with major high street banks are relatively inexpensive. They have interest charges currently being in the range of 15-20% per year. There are some banks who may offer introductory free overdrafts for customers with good credit records in some circumstances. Alternatively some banks make a fixed charge for each day you are overdrawn, within your agreed limit, of between 50p and £3 per day. Additionally some banks may also charge a modest fee to set up an overdraft facility. As with all good budgeting, it pays to plan and think ahead. If you are generally managing to stick within your monthly budget without going overdrawn you should consider applying for a long-term overdraft limit. That would be a way of avoiding falling into negatives or resorting to payday loans in emergencies.
Let's say you know you can manage your routine finances, but fear the car or central heating boiler breaking down. Arranging an overdraft for £1000 would mean you have instant access to borrowing at much lower costs than payday loan. The additional benefit is you could repay the debt over 203 months. Which is at a much lower cost than having to repay a payday loan in the maximum borrowing period of 30 days. Naturally, you would need to have self-control and discipline with arranged overdrafts. Only use it for genuine emergencies. You should make sure you repay it as quickly as possible to minimise charges and reinstate your emergency buffer.
Payday loans now have their interest rates capped by the FCA following government, media and public pressure. The days of APRs of over 4000% and people having to repay many times the original amount borrowed are now history. FCA's new rules mean that payday loans are now capped to a maximum interest charge of 80p per day for each £100 borrowed. Leaving a maximum cap of never having to repay more than twice what you originally borrowed.
This means the days of spiralling into debt with sky-high interest rates combined with extra charges for late or non-payment are history. Borrowing £1000 for the maximum 30 day payday loan period would attract maximum interest charge of 30 x £8 per day (£240 interest). This would mean you would have to repay £1240 at the end of the agreed lending period. Obviously if you fail to repay on-time additional interest would accrue on a daily basis. Then they will charge you for reminder/penalty notifications. Therefore, you could soon reach the capped maximum repayment of £2000.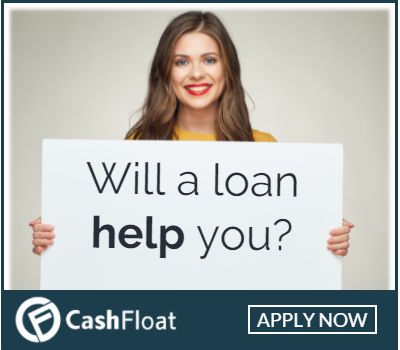 Comparisons – Payday Loans vs Arranged Overdrafts
Payday loans vs arranged overdrafts are easier to obtain if you have a poor credit record. However, unsecured small loans are considerably more expensive than an arranged overdraft. A payday loan decision is usually made within a matter of minutes, so if your need is immediate, this is an advantage. However, if you are plan in advance, and you have good standing with your bank with an acceptable credit score this is a much cheaper option.
Can using payday loans vs arranged overdrafts be better for you?
Almost always the answer to this question is a resounding no – unless you have no other options. The costs of payday loans vs arranged overdrafts are much higher. The repercussions in damaging your credit score even further may present you with greater difficulties in trying to borrow in the future. Resorting to using payday loans vs arranged overdrafts is often a strong signal that you aren't in control of your personal finances. You need to take a seriuos look at your earnings and expenditure, and make plans to ensure you spend less than you earn. If you are routinely short of money before payday, you are in trouble. Look for ways to add savings to your piggy bank when doing your weekly shopping. Saving on daily spending on things like expensive coffee shop trips and takeaway meals can really make a difference.
Summary: Payday Loans vs Arranged Overdrafts
In conclusion, to use payday loans vs arranged overdrafts are really a last resort when your back is up against the financial wall. Try to avoid any form of expensive debt such as payday loans if you can –. The high charges of the payday loan are going to make you even poorer next month. Take time to plan your finances to avoid overspending. Make provision for emergencies by putting a small amount away each week into a rainy-day fund. You can also plan for unseen expenses by having the much cheaper option of an agreed overdraft or low APR credit card on standby instead. A note of caution: do not fall for the temptation to dip into an overdraft or credit card for routine spending!