Looking for an unsecured loan? Cashfloat is an FCA-authorised direct lender offering affordable unsecured payday loans to UK citizens, with same day payout. Apply today!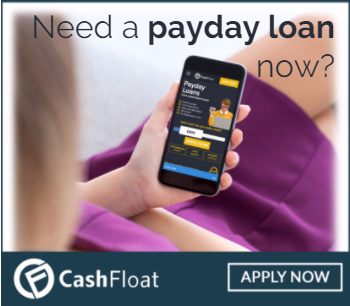 Unsecured payday loans have undoubtedly become one of the most popular forms of short-term borrowing in recent times. In addition to the increase of high street lenders, online lenders have opened the doors to an even greater audience.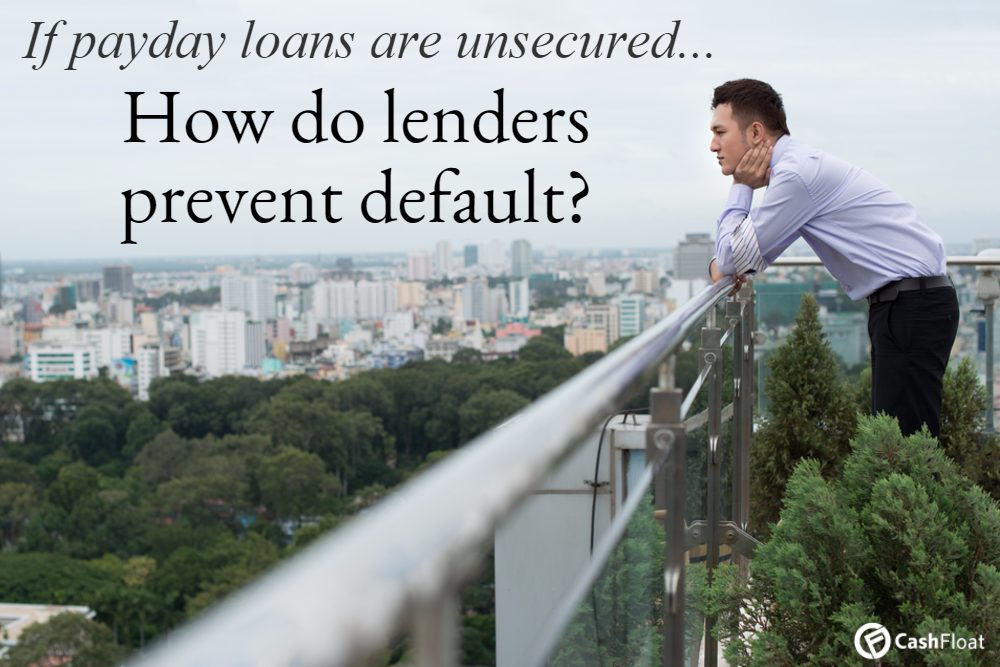 Story highlights
Lenders lose out when borrowers default
It's hard to tell if a borrower will be able to repay
Unsecured payday loans are more expensive to cover default costs
Statistics show that over one million people in the UK use this type of loan each year. In total, over four million transactions take place every 12 months. It's a hugely significant industry, and the biggest lending companies register huge levels of profit each year.
Defaulting on Unsecured Payday Loans
However, the lenders aren't exempt from potential losses. Every year, thousands of people default on their repayments, resulting in a huge hit for the lenders. These defaults have huge consequences for the lender and honest borrowers alike. And it is something that the companies need to legislate for whenever possible.
So what do you, the consumer, need to know about the industry and the problems caused by non-payments? Let's look a little deeper.
Why Is The Payday Loan System So Vulnerable To Non-Payments?
The payday loan system is one that offers unsecured borrowing, which is both its greatest asset and biggest weakness. The reason for its popularity allows consumers to access advances where they'd previously failed. However, that does also mean that the companies are open to loan abuse – both intentionally and unintentionally.
Of those one million plus annual customers, the vast majority are hindered by limited or poor credit histories. Moreover, those loans are primarily designed to help people with one-off emergencies but are often used for food and other bills. The fact that funds can be accessed so easily, often within the space of an hour, makes it very attractive for people in a hole. Unfortunately, though, not everyone is capable of digging themselves back out.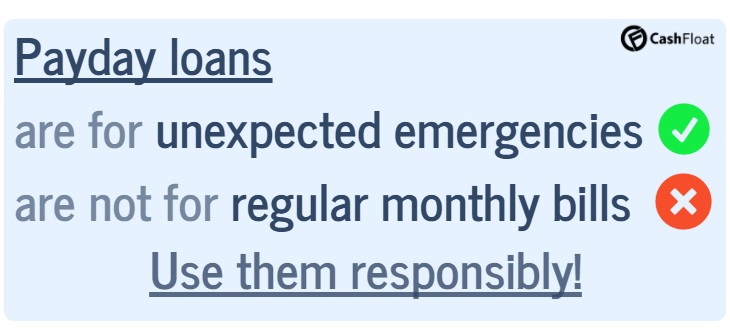 This, in turn, can lead to honest cases where people simply cannot afford to make the payments. Whether it's through fighting charges through official channels or simply refusing to pay. In the worst cases, those debts can even lead to bankruptcy.
Honest failures and bad debts are something that impact lenders from all loan sectors. However, the fact that unsecured payday loans are open to people without credit checks means that this area is more vulnerable than most. After all, it is one that targets the poor. Having said that, the worst situations surface due to intentionally malicious borrowing.
Borrowing with no intention of repaying
Virtually anyone can access money through payday lenders. It isn't uncommon for people to take out a £1,000 loan (or whatever they can get) with no desire to pay it back. They might leave the country, or simply refuse to pay. That's not to say defaulted payments won't harm the borrower's financial status. Nonetheless, it's a situation that causes damage to the lender's too, which is something they naturally need to cover.
Thanks to the growth of online payday loan companies, fraudsters can also find ways of accessing funds that they'll never pay back. While credit card scams and other fraudulent activities do occur, the payday loan is more vulnerable than most.
Have Rule Changes Helped?
It's hard to argue against the fact that unsecured payday loans were once pretty scandalous. However, the FCA (Financial Conduct Authority) has stepped in to make the environment a little fairer for lenders. For example, you'll never pay more than twice the initial amount you borrowed under current rules. So even if those APRs are sky high, there is a limit to what you'll pay.
Other regulations include a maximum 0.8% interest per day, which can further protect customers. This type of loan is still likely to encounter a fairly large interest rate. But given the small figures involved, those rules are there to help honest borrowers from falling into the relentless spiral.
Those stricter regulations have certainly helped the situation. However, the figures on defaulted payments are still pretty high. Moreover, the fraudulent activities of people who never intend to make repayments continue to harm the market also.
Those high figures combined with lower interest rates inevitably lowers the profits per customer. Sadly, honest clients are the ones who suffer as the companies look to protect their business models as best they can. The rule changes have offered support to those in the worst situations, but the improvements for timely borrowers are minimal.
So far we've discussed…
Unsecured payday loans are easy to default on – and there's not much the lender can do
Borrowers tend to be struggling financially, making them more likely to default
Some malicious borrowers take the money with no intention of paying it back
Rule changes have limited charges and interest rates, so borrowers are more likely to afford the repayments – but lenders earn less.
What Happens When A Loan Can't Be Repaid?
If a borrower genuinely can't make repayments, they can feel trapped. However, help is often available. The Financial Ombudsman services can often help individuals in tough situations.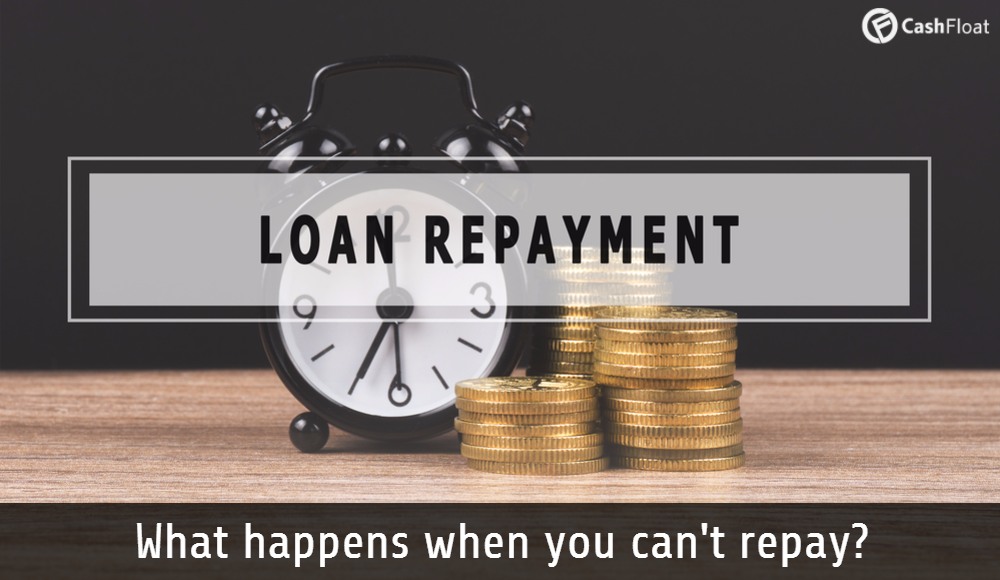 Clients are rarely allowed to get off without at least paying back the loan amount. Still, it's not uncommon for lenders to be forced into removing interest rates. This is especially true when checks weren't carried out. It might be a relatively small loan, but taking out a £1,000 loan should require more checks than a £100 one. One common case is for lenders to lend out a sum that exceeds a fair level of a person's monthly wage. Unsecured payday loans are supposed to be calculated against those future earnings. Therefore, this is irresponsible lending that will often result in no interest and charges.
Even when the lender receives the money gave out, operational costs mean that they are running at a loss. As such, those customers and financial figures need to be taken into account too. Of course, they aren't nearly as damaging as non-payments, but they do have consequences. Not least for the honest customers.
What Are The Signs That Repayments Won't Be Made?
Ultimately, every client is unique, and there is no way to predict non-payments with 100% accuracy. However, there are some indicators that can leave the alarm bells ringing.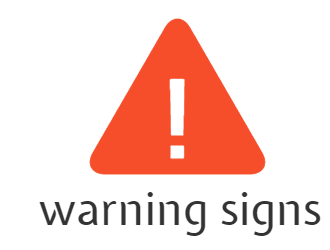 First and foremost, if the customer has a long history of taking out unsecured payday loans, there's a chance that they are in real difficulties. They have been using those payday loans to stay afloat for months, or maybe even years, but will eventually drown in debt. Whether it's through the same company or another one, lenders should be aware of these cases.
Figures show that young people are most likely to use payday loans. In fact, research shows that roughly 40% of millennials will use this type of borrowing. Whether it's for genuine emergencies or due to a 'must have now' attitude is another debate altogether. As far as the lending is concerned, though, it should not be ignored that youngsters earn less money. Subsequently, they are going to find it harder to make the repayments. A 40-year-old who earns £2,500 per month shouldn't face as much hassle paying a £500 loan compared to a 20-year-old student earning £800 per month, even if the commitments are greater for the older candidate.
It could be argued that bankruptcy and other defaulted accounts point towards a potential problem. In truth, though, there is no guaranteed way to judge a person's ability to meet those agreements. And that's why many lenders simply don't.
So How Do Lenders Project Those Figures?
Due to the inaccuracy of screening, or lack of it altogether, lenders need to make projections. At the end of the day, they are businesses too. Without factoring in those non-payments, their entire company models simply wouldn't work.
Each company will have its backlog of history, which can be used to make estimates. Not only can this give a general projection, but it may also allow them to pinpoint demographics. Whether that's due to age, location or something else doesn't matter. Gaining a more accurate prediction will help them compensate for money lost this way.
There are industry-wide statistics to add further pointers. Meanwhile, smaller companies may conduct more thorough checks as they bid to cut out those risks. Still, even if they do lose money this way, they'll get it back from the honest consumers. Otherwise, the industry wouldn't survive.
What Does It Mean For Me, The Consumer?
Ultimately, if you're looking to take a payday loan out in the near future, those aspects shouldn't affect you too much. The non-payment projections have played a huge role in the high-interest rates. However, all lenders need to make these clear at the time of application. As a responsible borrower, you should understand these and be prepared to make timely payments.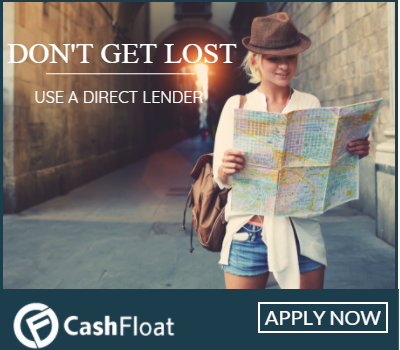 Assuming that you do this, unsecured payday loans can still be a great form of short-term borrowing. Just remember that it should be used only for the appropriate reasons. Taking out a loan for a computer game is not an option. Likewise, paying off one loan with another is rarely advised either.
Missing repayments
Failure to pay will result in credit score damage. And if you think that you might fall behind on payments, those high-interest fees should not be ignored. Searching for another form of lending may be the better solution.
To summarise, unsecured payday loans tend to have higher default rates than other loans. This is due to several factors including the fact that they are unsecured, borrowers tend to be struggling financially anyway, and online loans are usually easier to obtain. To compensate, lenders charge higher rates, although these are now capped by the FCA. Lenders do conduct screening of potential borrowers in an attempt to only lend to those who are most likely to repay, but it is difficult to tell who will default.