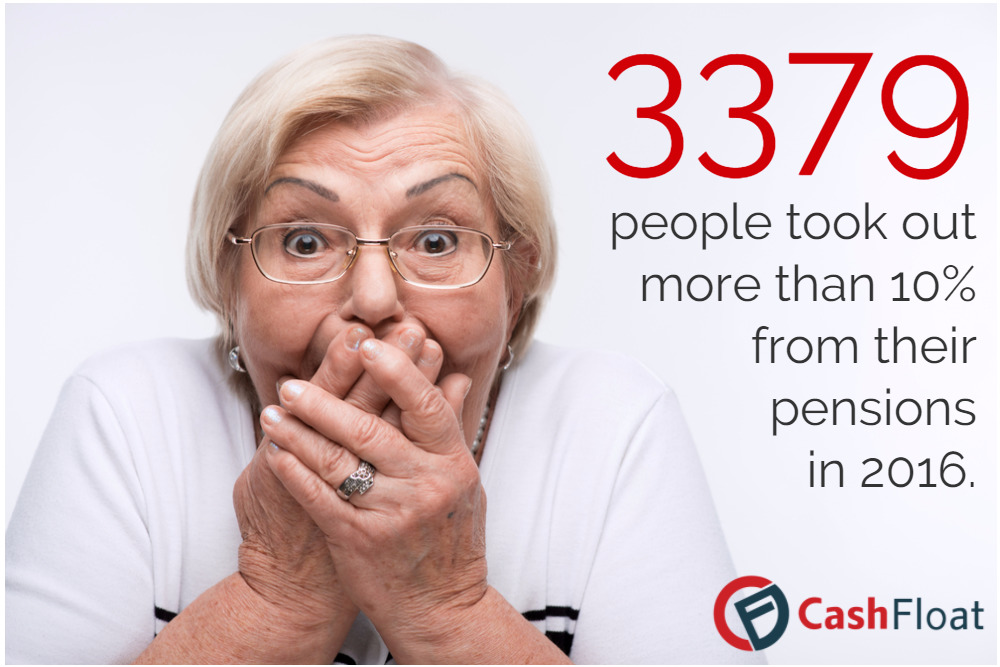 A recent report has revealed that people are using their pension pots too early in life. Rather than waiting till retirement, many individuals are using the money they have saved for their pension, early. The amount used could be as little as three percent or as much as ten percent in one go. There have been some cases where individuals have removed their entire pot all at once. There have even been cases where pensioners need payday loans! Why is this happening and what are the issues that it can cause for people later in life?
Overspending On Luxury
A New Ferrari
There are certainly at least a few of these individuals who are using their pension pots to gain a better quality of life. They might spend ten thousand on a once in a lifetime luxury holiday. Or, they might go on multiple expensive holidays throughout the years. It's also quite common for pension pots to be spent on a midlife crisis.
For instance, with a large sum of money you can buy a brand new sports car. It's understandable that this is highly tempting. Particularly, when there is nothing stopping savers from taking out the whole pot in one go. As one report claimed, there's no control on what savers can spend their money on. Nothing is stopping you from withdrawing the whole lot and buying a brand new Ferrari.
Renovations
As the kids move out, many people want to renovate and upscale the house. They want to live in comfort when they retire and do this by spending on home improvements, or even a new house. Or, perhaps a holiday home in a tropical location. Approached sensibly, this can be a great investment opportunity. Unfortunately, though, many people simply use it as a superficial way to better their lives. They do not consider the financial benefits of this type of movement. Thus, the purchase is often not thought out well enough and consequently may not suit the needs of the individuals. Nobody wants to buy a home on a tropical island, only to find that they can't cope with the weather.
Petty Purchases
Big purchases aside, people may be withdrawing money to improve their lives in little ways as well. Taking a couple of hundred pounds out of your pension pot may not seem like a massive loss. But, it only needs one small withdrawal to form a problematic mindset and bad habits. Unfortunately, those little spends will mount up until most of the pension fund has disappeared. That money will have been spent on items that depreciate or have no investment potential.
Sensible Savers
Of course, there will be people withdrawing from their pension pot who are using the money sensibly. No doubt, there will be some who spend the money on a property as an investment. Buying a new home when you're older can be a great investment if you know how to flip it. Flipping a property will involve spending some of your savings and then selling it at a higher price.
Alternatively, others will be looking at investing a portion of their pot into a high-interest account. These accounts will earn more on the company compared to basic rates on pension funds.
There will be many savers using their pensions to invest in more risky ventures, for instance, stocks and shares. There is a great debate between industry insiders as to whether the stock investment is a financially safe activity, or whether it's one step away from gambling. If you have no knowledge of the stock market, you could lose money very quickly and end up having to use payday lenders to pull you through. Even those investing money could end up in trouble by withdrawing from their pension in the future.
Which Pensioners Need Payday Loans?
Trouble Down The Road
There are numerous ways how spending your pension pot early could lead to trouble in the future. First, you need to realize that your fixed income won't last forever. At a certain point, you will retire, and you'll rely on your pension to get by. If you only have a state pension, your quality of life will be significantly affected. You won't be able to afford the basic living costs that you used to be able to handle with no issue. Having sufficient funds to continue at the same level of spending throughout your retirement is important to your quality of life and your emotional and mental health as well.
The media today is full of ideas and tips on how to retire early. A Google search for "how to retire at 40" can bring up myriads of seemingly brilliant ideas to fund your golden retirement. But for most of us, retiring early can lead to serious financial problems later in life. With a healthy retirement pot, you might be able to retire as early as sixty. Without one, you'll need to continue working until at least seventy.
But what happens when you do retire early, or when you spent your pension pot too quickly? How can you manage your finances or lack thereof in your old age?
The worst financial nightmare
The first step is to understand what can cause the worst type of financial nightmare- spending more than you can afford. Although increasing the standard of life is easy, lowering your standards is tough, especially later in life. But the real trouble comes when you are lulled into taking quick online loans to fund your too-extravagant-for-your-bank-account lifestyle.
Immediately, there's an issue with this type of loan when you are retired. The idea of a payday loan is to tide you over until your next paycheck. For example, your wife crashed the car, and you need to fork out an arm and a leg to get it fixed. Now, if your paycheck just can't stretch that far, a payday loan can be a lifesaver (and a marriage saver). Borrowing a payday loan, you use your next payday as capital to pay for that repair work.
The problem is that if you are retired, you don't have a payday. Hence, the loan is not affordable even before you take it out. Taking out payday loans that you can't pay back starts a debt cycle and at a later stage in life, you'll have no hope of recovery. The little money that you do have will be eaten away by owed debts that you can't afford. It's a nightmare scenario, which if you aren't careful could become their reality.
How to withdraw from your pension successfully
That's why you need to be ever so vigilant about using your pension pot for anything other than saving. If you are withdrawing, make sure you're not doing it for a fleeting purchase that will not stand the test of time. If you are using your pension pot as an investment fund, be extra careful. It needs to be robust and provide excellent security for your money. Think about it this way, is the additional gain that you might receive worthwhile in the face of the possible nightmare retirement you would have if you lost all the money? Otherwise, you would be best leaving the money to gain a little interest, each year.
Although it is possible to withdraw from the fund, that doesn't mean that you should. Instead, forget about the pension pot completely. Leave it to build and you will have the security of knowing that you can depend on that cash when you need it. You won't have to borrow to make sure you get even the most basic quality of life. You will also be able to afford those luxuries that others bought prematurely with their pension funds. Remember, peace of mind and stability are worth more than any pension pot.