Story Highlights
Low interest loans rates will affect many UK citizens, some will benefit and some will lose out.
The demand for low interest loans is likely to increase as banks reduce the amount of lending.
UK interest rates have been cut from 0.5% to 0.25% – a record low and the first cut since 2009. Bank of England Governor, Mr Mark Carney, announced the cut was due to a changing economic outlook. With the UK negotiating a tough Brexit deal and the economy at risk, how will these cuts to the interest rate affect UK citizens? in particular, how will the new low interest loans rates affect borrowers, and specifically the payday loans and low interest loans market? This article explores low interest loans rates and the payday loan market in depth.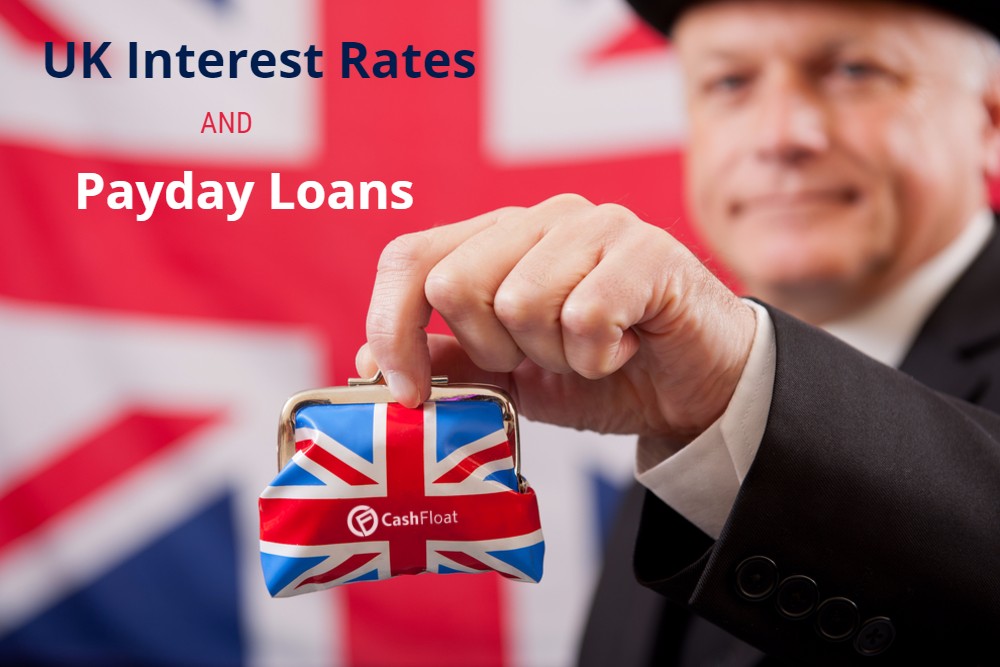 Payday Loans – Low Interest
Low Interest Rate Payday Loans – What they mean for borrowers
Who will benefit from the low interest rates?
Anyone who borrows money will benefit from the low interest loans rates. For example, those holding tracker mortgages will expect to pay less. Other areas of borrowing are expected to drop, too. Mark Carney makes it clear that he expects banks to pass on the lower cost of borrowing to their customers. Consumers should not expect too much, though. Take credit cards, for example. Some cards should see a drop in their interest charges, but only if their interest rates are tied to the base rate. The vast majority of credit cards are priced on the risk of borrowing, rather than the cost of the loan to the lender.
Like credit cards, loan rates are often priced on the risk of borrowing from the lender. That said, there is more of a connection to the base rate of interest than there is with credit cards, so we should see a small drop. Because the base rate was already the cheapest it has ever been, there isn't much room for lenders to manoeuvre. Competition is fierce among banks, and profit margins are already tight – it's hard to see where more cuts can come from. But how will this affect the payday loan market?
Who will lose out from the low interest rates?
The cuts are bad news for savers, of course, who have already been suffering from years of low interest rates. The savers who will lose out the most are those who are relying on the income of interest payments or dividends. Anyone who holds savings will loose out from the low interest rates. Money sitting in a bank collecting interest will now grow at a slower rate. This means that some pension funds that are based on the prevailing interest rates will now increase less than in the past.
Banks and lenders will also lose out because they will be able to charge less interest on loans. While this makes loans cheaper for borrowers, it may in fact be harder to secure a loan from the bank, because banks will be less willing to lend. Some also argue that low interest rates are inflating the housing market. Investors are buying to let but that leads to high rental costs. This means that those who can't afford to buy are also being priced out of renting in desired areas.
There is lots of competition with the cash loans lending market. As a result, payday loan lenders have begun to lower interest rates. Due to the economic situation, more and more people are turning to payday loans to help them with their day to day cost of living. The payday loan market is also seen a lot more favourable than taking an unarranged overdraft.
The Payday Loan Market and Low Interest Rates
The payday UK loan market might see some downwards movement, due to the volume of competition. There is, though, unlikely to be too much of a shift – in direct terms, at least. Because payday loans are priced as a higher risk, they are less tied to the impacts of the base rate. If payday lenders can see a positive market growth by offering lower rates, they will, no doubt, act accordingly.
Increasing Demand for Payday Loans
The big factor at play here are the indirect influences of the new low interest rates. Plenty of people out there are struggling, unemployment looks likely to rise, as will inflation. Everyday goods are going to cost more, including imports, while property prices could decline. Carney also indicates that the base rate could go lower if the economy gets worse, leading to a potential for even more financial insecurity.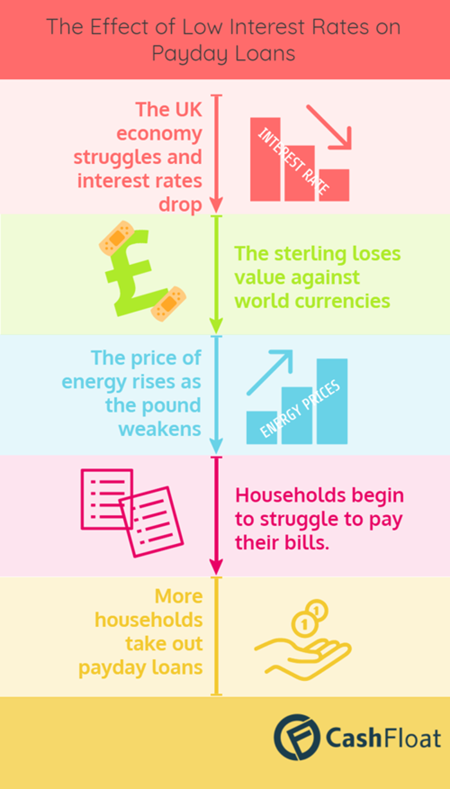 The critical issue to seeing the effects on the payday loan market is the demand for these types of loans. Will it rise? With the pound floundering against other world currencies, there is a genuine concern that energy and fuel prices are going to go up. It's down to the simple fact that we buy these commodities in dollars, which are now more expensive because of the weak pound. The effects on the average household budget could well end up being significant. If it means more people struggling to make ends meet at the end of the month, there could be a growth in payday loan applications. As everyone knows, wherever there is an increase in demand, there is an opportunity for more competition. And, more competition can result in lower prices.
The Niche of Payday Loans
Payday loan companies have been filling a hole in the borrowing economy since the financial crisis of 2008. With banks lending less to individuals and having tighter restrictions, there has been a need for quick loans as people look to raise quick cash. Even now, with the bank's reformation of lending criteria, the payday loan is still a necessary product for many. Will it see more lenders entering the payday market? If so, you can expect the competition to increase and a potential for more favourable rates.

You also have to look at other areas to see if payday loan companies will offer better deals and low interest loans due to the new low interest rates. Most people's perception of payday loans is that they have high interest and fees. However, as anyone who has gone into the red with their overdraft will tell you, the charges you face with the bank can be even more than a payday loan.
Payday Loans or Overdrafts?
New rules set out at the beginning of last year cap the fees and interest on payday loans. For example, a borrower taking out a payday loan of £100 for 30 days can't be charged more than £22.40 in fees and costs. Also, lenders can only charge a maximum amount of £15 per late payment – and you will never pay back more than double the amount of the loan. It means that payday loan companies have tight restrictions on how they earn their money.

Now take a look at overdrafts. If you drop into the unauthorised zone, it can cost you up to £90 for the same amount of money over the same period. When you consider this vast difference, it seems that payday loans aren't quite as bad as you might think. People are going to be more stretched to make ends meet each month from now on. And it's going mean that people will be looking for cheap loans rather than eating more into their overdraft.
Again, this is likely to lead to an increase in people taking out payday loans. It should see an increase in options in the market, and, perhaps, a lot more cheap deals on offer.
Learn more about the history of credit in the UK with this mega infographic.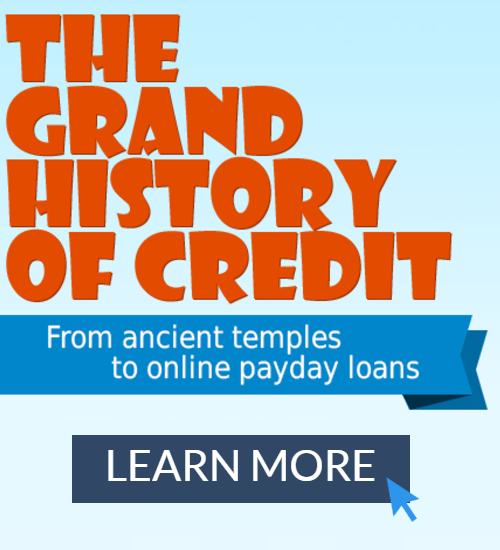 Low Interest Loans Summarised
To conclude, it is unclear whether the cut in interest rates is going to have much of an effect on the cost of an average payday loan, in a direct sense. Indirectly, there could be a shift downwards; particularly if the market becomes more competitive. The Bank of England's move to cut the base rate is unprecedented, so there is clearly a lot of worry about the current situation. And, if those rates go down even further it's going to make banking more expensive for the everyday person. There will be no doubt that other types of lenders attempt to bridge that gap. The big question is – will the added competition will see lower interest rates on offer from payday loan companies?