Cashfloat is responsible instant payday loans direct lender operating in the UK to provide safe consumer credit nationwide. Our loans are an expensive option and should never be used to try and solve a long term financial problem. This article will address the issue of payday loans addiction.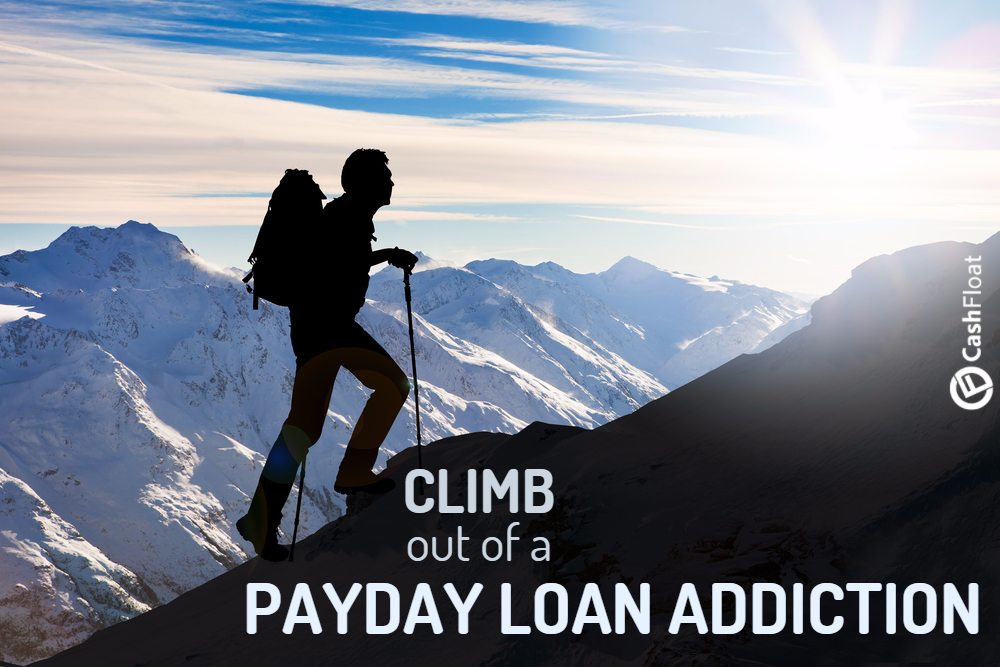 Story highlights
Using payday loans for the wrong things can easily lead to an addiction
The key to avoiding payday loans is to budget well, including an emergency fund
Addicted to payday loans? Don't worry – read our advice for you!
Payday Loans Addiction
There are millions of people across the country right now who have taken out cash loans online and owe money to a lender. Many of these people may have used the option as a one off. Perhaps, they miscalculated their monthly mortgage and realised they were not going to have the cash to pay the bills that month. Or, maybe they simply overspent and were left with less money than they needed. Alone, this isn't a problem, and a payday loan could be the solution that these people need.
There are others who have borrowed, and this is not the first time they have used a payday loan. In fact, there are some people out there who are completely dependent on these loans to keep their finances 'healthy.' This may be because they have found themselves in a difficult financial situation and ended up in a debt spiral. Or, it could be that they are simply spending a lot more than they can afford. Either way, a dependency on payday loans is a dangerous situation to be in that could severely damage your finances. However, many people have no idea that they have reached the point where they are dependent on payday loans.
Fast Loans Now
By nature, payday loans are fast. A quick online application, a speedy decision, and same day funding – most lenders will offer this.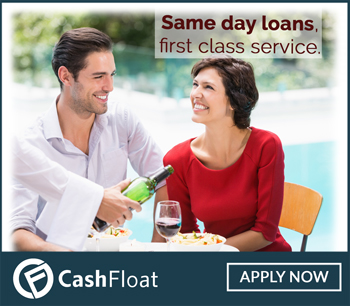 So, they are very easy to use without stopping to think through if it is the right choice. Someone with a payday loans addiction can easily apply for fast loans now whenever they feel the need for some more cash, making it a difficult addiction to break out of. But how can you tell if you truly are addicted?
How to Spot Payday Loans Addiction
Borrowing a payday loan a couple of times a year does not mean that you are dependent on this particular form of financial relief. It does mean that you should consider adjusting your annual budget. Or, perhaps just working to reduce what you pay on bills through the year. If you can reduce the amount that you are spending, you should find that it's easy to pay what you owe without borrowing money. In general, however, borrowing a payday loan a couple of times isn't the end of the world. It's when you are constantly using this form of relief that issues start to arise. If you always find you need to borrow a payday loan to pay bills or debt, you are massively overspending. You need to tighten up your budget and cut out the things you do not need and cannot afford.

The worst case scenario is that you are borrowing a payday loan to pay off a payday loan. This is how the debt spiral begins, and it is a dangerous slope to be on. By borrowing a payday loan to pay off an already owed debt, you have reached a point where you will always be owing money to someone. It's also likely that the amount you owe is increasing every time. This is the true form of payday loan dependency.
What's the Loan For?
You need to think about what you're using the loan for as well. If you're using the loan once or twice a year to pay bills, this might be deemed acceptable. It's not the best situation to be in, but it also isn't the worst. However, if you are using payday loans to pay for things like presents or holidays, then you are in danger. There's no reason to take out a payday loan in this instance because you don't need what you're buying. You just want it. At this point, you believe a payday loan is a way to pay for things you can't afford. That's a mistake because eventually, you'll start to use them more and more to pay for things you want but cannot afford, and when the time comes for repayments you'll be in trouble.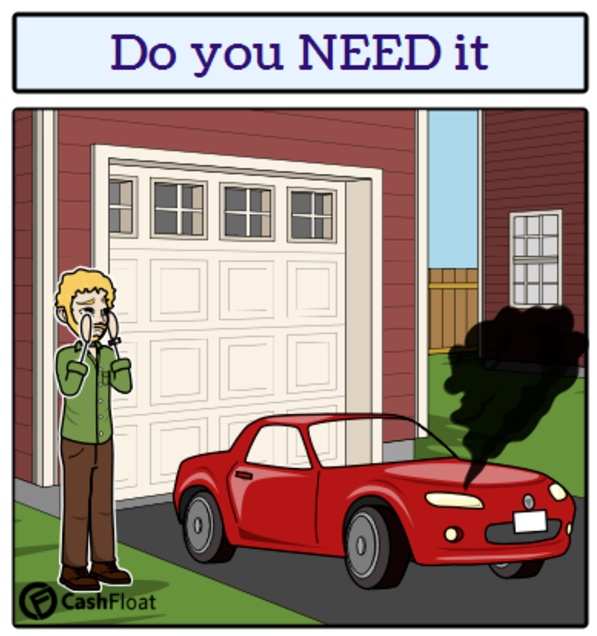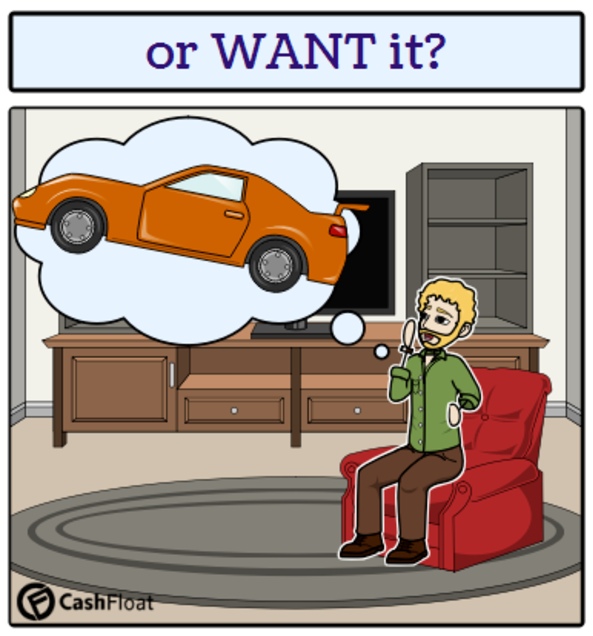 Want to see another comic from Cashfloat?
Therefore, while payday loans can be useful, they may not be the best solution and are quite dangerous. Like a drug, it's easy to get hooked, and you'll soon be itching for your next fix. There are other solutions to financial issues that you may want to consider.
Remedies for Payday Loans Addiction
As we have already mentioned, you do need to think about adopting a new budget to live on if you find you are constantly using payday loans. Even if you are just occasionally resorting to this method of financial relief, managing your budget is something essential. It's possible that you don't have a budget to live on at all. If that's the case, now is the time to think of one. Planning a budget is easier than most people think. You just need to consider what you need to pay for each month. Calculate your total income minus total expenses, and look at the results. If it's negative, you are overspending consistently and will only get into deeper debt. It's time to stop borrowing, and work on getting your spending down. If your answer was positive, then that's the amount of money you'll have left each month. You should save some of it, and the rest can be used to pay for things that you want or desire.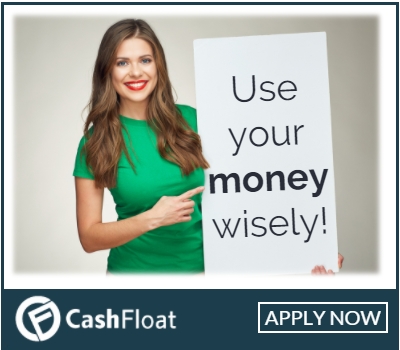 Redundancy
Other people end up using a short term loan for bad credit because they end up in a difficult financial situation. You may resort to using a payday loan if you face a period of redundancy. Immediately, there's a problem with this because payday loans are designed to be paid with the next paycheck. If you don't know you have another paycheck coming in next month, a payday loan is not the best solution. Instead, you should always be saving money for rainy days. That way, if you do ever face redundancy, you will have savings to fall back on. If you have lost you job, check out our Lost Your Job guide. It contains all sorts of information that will be relevant and useful for you.
Emergency Fund
On top of this, you may want to think about saving a contingency fund. A contingency fund is a determined sum of money you can use before you need to spend your savings. You should aim for a contingency fund that will last you on a tight budget for no less than six months.
Payday Loans Addiction: A summary
Remember, you should only be taking out a payday loan if you need it. This is not a tool that should be used to pay for expensive items that you can not afford. It is a tool you can use to pay off debts and stop them from building.