Who owns the Daily Express? The Daily Express is owned by the publisher of the Trinity Mirror. Read on for more information on the Daily Express.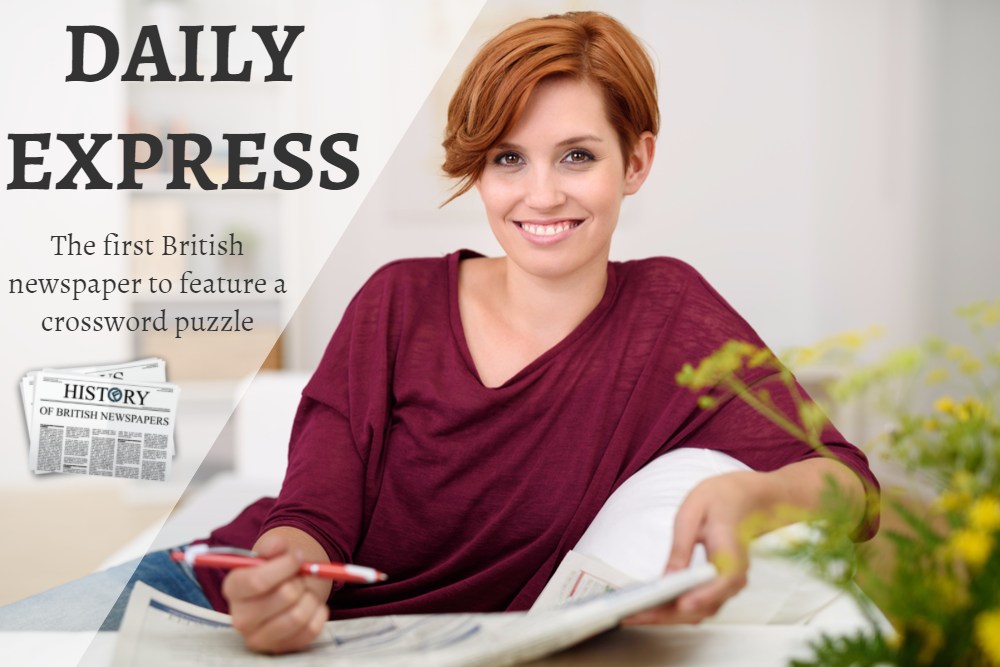 Story highlights
The Daily Express was the first newspaper in Britain to feature a crossword puzzle
It is colourful and prides itself on being an easy read
History of British Newspapers
– Chapter 11
Newspapers often print stories about online loans in the UK. What else do they write about? In this article, we look at the Daily Express in detail. What is the history of this paper? How is it different to other papers? What sort of content does it contain? Read on to find out.
In this article about the history of the Daily Express, we shall examine:
General Details about the Daily Express
How the Daily Express looks
Other features of the Daily Express
Payday Loans and The Daily Express
What is the Daily Express?
The Daily Express is a daily national tabloid newspaper which was in fact launched as a broadsheet in 1900 but later switched to tabloid form in 1977. The newspaper is a supporter of UKIP.
The Daily Express was among the first newspapers to fill their front page with news instead of advertisements, as well as containing sports, gossip, and women's features. It also featured a crossword puzzle – the first British newspaper to do so.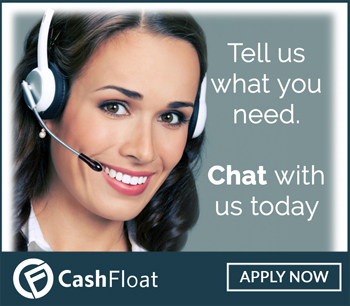 How many people does the newspaper reach?
The paper achieved a very high circulation. In fact, it quite often managed to set records for newspaper sales throughout the 1930s. Its aggressive marketing campaign combined with a vigorous circulation war against other popular newspapers contributed to its success.
As at December 2016, circulation figures of the Daily Express were 432,076, approximately a quarter of that achieved by the Daily Mail. (Source: Press Gazette).
In March 2015, Johnston Press made a deal to print the northern copies of the Daily Express, Sunday Express, Daily Star, and the Daily Star Sunday in Sheffield for a five-year period. London editions are printed at Westferry and contract printers in Glasgow print the Scottish edition (via facsimile).
Controversial stories included within the paper were those featured on Madeleine McCann, for which they had to pay out damages, as well as Dunblane, Diana Princess of Wales and serial killer Dr. John Bodkin Adams. There was also a somewhat slamming feature against immigrants from Bulgaria and Romania.
On 31 October 2005, Entertainment Rights (a UK Media Group) secured majority interest from the Daily Express for Rupert Bear, a cartoon that had featured in the newspaper since the 1940s. They paid £6 million for a 66.6% control of the character, with the minority interest held by the Express Newspaper.
The Daily Express is most popular with baby boomers

Positive opinion
16%
17%
25%
Popularity ranking among group
21st
19th
13th

Source: yougov.co.uk
What is the price of the paper?
The paper is 80p and features a large 'Now 20p' on the front page followed by a 'cheaper than the Daily Mail and the Daily Mirror' and an even smaller 'and ten times better.' Looking at this particular feature as an example, it highlights that this significant saving draws people in, potentially fooled into thinking that the paper is now only 20p. They might think, "What a bargain; let me buy it and quick because I am in a hurry!" It is misleading but perhaps it works from a sales perspective.
However, what it also signifies to me is that they rate the price reduction more significant than the quality of the paper with 'and ten times better' as a bit of an aside. If you are confident that the paper is, as it claims, the World's greatest newspaper, surely this would speak for itself, and it would not necessarily matter about the cost.
The paper cites itself as the World's greatest newspaper, but this is a rather big claim. Surely the World's greatest newspaper would be the highest selling paper in the world? Or do they mean great because millions love and adore the newspaper? As, if so, this is also a pretty broad, confident claim to have.
Freebies
On either side of the 20p bubble, there are adverts for 'free' items appealing to parents/families and homeowners/keen gardeners. So, this marketing is in your face, in a rather colourful way using a large font, and gives the indication that this paper is not only cheap, but it is also giving away stuff. Looking inside to the relevant articles that correspond to the free items, it reveals that they are in fact only chances to win something free with no guarantees. Unless someone flicks to that page when reviewing which paper to buy and realises this, it is likely that it will be merely a flash of insignificant disappointment when they read it later on.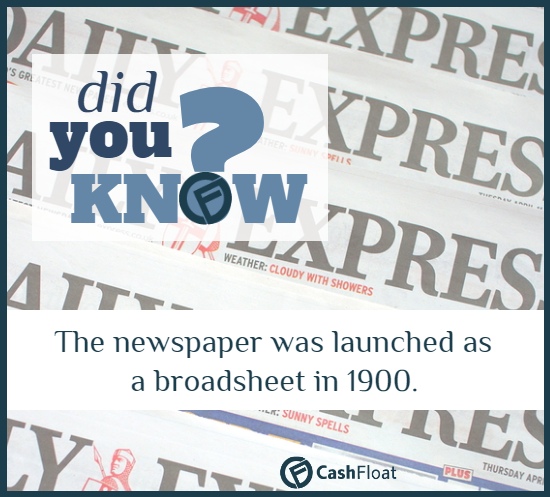 The Cover Story
The front page headline gives a statement that is a hot political topic, namely concerning immigrants. The statement takes up two-thirds of the page, with an introductory article statement of only 24 words, followed by a request to then 'turn to page 4'. The fact that is a contentious hot topic is what will draw people in is this bold statement. It also abandons a sentence midway through which does not reflect well grammatically, but it would appear that they do this for dramatic purposes, as it is a statement-making the reader think. The rest of this article also contains a vote.
The double page spread relating to the cover story is a continuation of the same message with some quite offensive language and syntax used, for instance when referring to the migrant camp as a 'jungle.' Interestingly, the only other thing on this double page spread that is has no connection to this article, is a half page colour advert for a Dine in for Two option with M&S. The next double page spread contains an advertisement for Morrisons, so I would ask why could this one have not been on the previous spread next to the article instead of M&S, which is generally a more expensive food shop.
If we turn back to the front page, we see that the bottom banner is an autumn holiday sale for all inclusive resorts with Sandals. The front page, therefore, gives a bit of everything – a bold statement for the main article, sandwiched between two banners revolving around price deals in one form or another.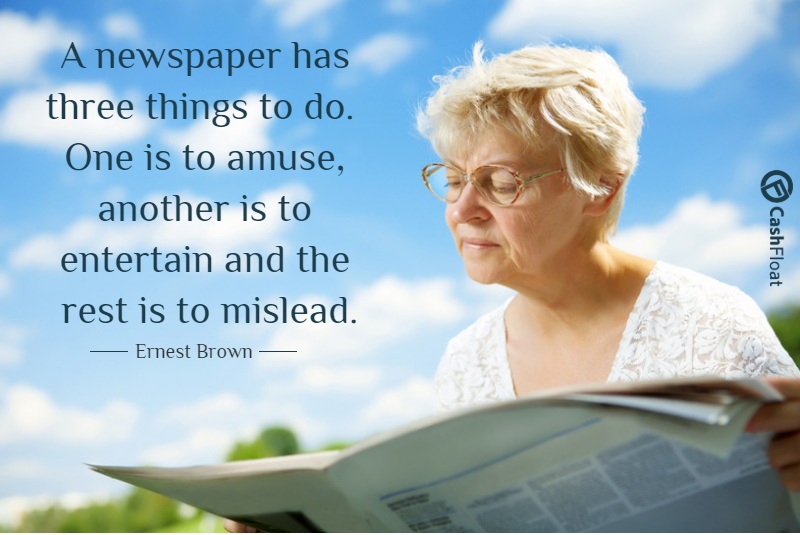 Other features in the Daily Express
The remaining features inside the paper include economical articles next to an entire page of uplifting wildlife photos. We assume that this arrangement is like this to juxtapose against the depressing articles on the adjacent page. If an animal is smiling through nature, surely we can do the same.
There is an article about the environmental crisis surrounding Hurricane Matthew and the devastating effects. The Inside Politics page is devoted to political news and articles. There are also sections on Obituaries, Crosswords, Travel, Motoring, City as well as Business, Shares, Racing and Sport.
What struck me as odd was the strange juxtaposition of certain advertisements alongside articles. True, white space needs filling, and companies buy advertising space so this needs factoring in. However, a little more thought could still be applied to some, as mentioned earlier. There is also another example where a walk-in bath advertisement has been placed in the middle of shares information. It is not somewhere you would expect to see this kind of ad.
Is the Daily Express All Propaganda?
The paper is colourful and, as there are a lot of advertisements contained therein, this does break up the text and may be a contributory factor to it being an 'easy to read' paper. However, combined with the subtle messages behind the articles, this may be a way of sending out that sort of subliminal message to readers who could form part of the voting majority. Is it all propaganda?
As Lord Beaverbrook, former owner of the paper, stated in 1948:
"[I run the paper] purely for the purpose of making propaganda and with no other motive."
Payday Loans and The Daily Express
An article published in the Daily Express at the end of last month discusses whether the FCA's regulations on payday loans have been successful. Interestingly enough, the Daily Mail also published a similar article – but with very different views. While the Daily Mail described how the clamp down has forced many people to turn to loan sharks instead (read more details in our full article), the Daily Express takes the opposing view. They suggest that the caps have led to fewer customers being hit with charges, and raised awareness means that only one in sixteen would turn to an unlicensed lender they do not know if their online short term loan application was refused.
What do we at Cashfloat think of this? Well, the news that less people are hit with unfair charges and fees is certainly very welcome news. As a moral and understanding lender, Cashfloat have always made a stand against any unfair practices. We're here to help the public with their short term financial needs, and hope that less people will be turning to loan sharks in the future. In fact, we even published a free guide about online safety when taking out a loan. Read it and avoid the loan sharks!
Conclusion
The Daily Express which was first launched in 1900 has proven to be a successful and well liked paper. The newspaper is owned by the publisher of the Trinity Mirror. It certainly does have its pros and cons like almost any paper out there. The Daily Express reaches a population of nearly half a million people.