History of British Newspapers
– Chapter 17
The world is changing fast. Many of us remember the days when mobiles didn't even exist, yet now a mobile has almost as many capabilities as a desktop computer. How has this digital age affected newspapers? Cashfloat, an online short term loan company in the UK, investigates.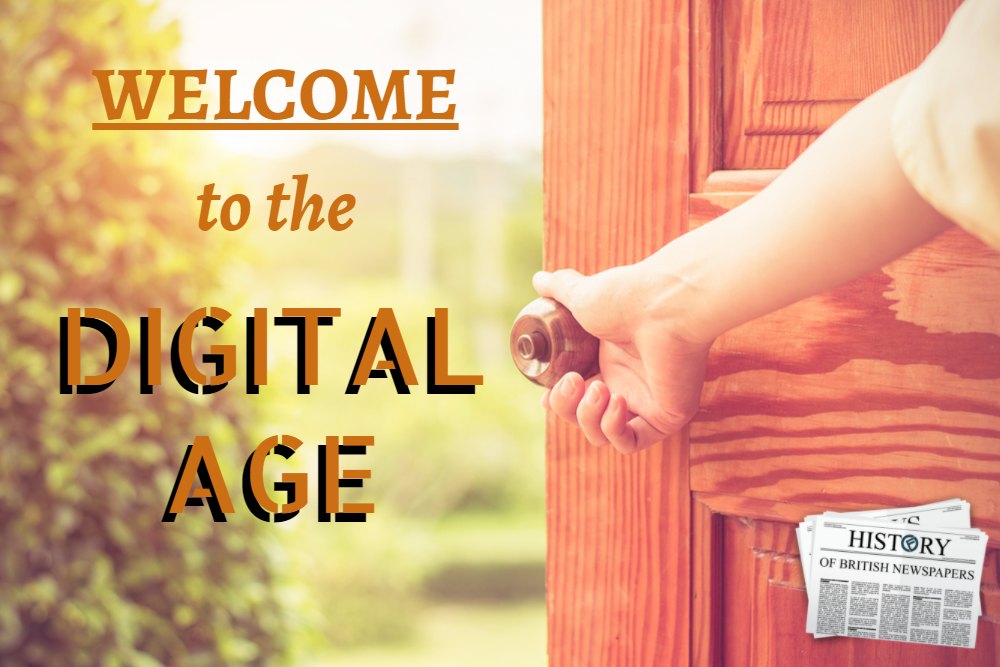 Story highlights
The digital age began in the 1970s
The format of newspapers has undergone drastic changes
The Digital Age
What image does the phrase "he read from the tablet" conjure up in your mind? Someone inscribing into a stone tablet and then handing it to someone to read it? Or maybe the more modern image of someone sitting on their sofa and accessing the news on their tablet? A tablet is used in both examples, but the stone age one has limitations. In comparision, the digital age one has endless possibilities.
The sheer amount of information that you have available at your fingertips (on a screen) is extensive. Furthermore, the opportunities are ever-evolving. This is why technological advances are so prevalent in today's society.
What is the Definition of the Digital Age?
The definition of the digital age is the time and computers and technology took over non-digital aspects of running our lives.
The Information Age
The Digital Age is also known as the information age. This s because of the capabilities of modern technology that can transfer information freely.
What Does the Digital Age Mean?
Starting in the 1970s, the digital age began when the personal computer (PC) first became a reasonable size (and price!). As digital technology developed, it started taking more and more of an active role in our lifestyles. Ultimately, it got to the point where not many of us could imagine living without our laptops or mobiles.
These advances in digital media and the use of the computer in print production have also enabled the press production workforce to be reduced. Thus, it has allowed maximum production in an efficient manner.
Changes such as these occurred when secretaries started to use computers for the first time. Secretaries replaced the computer with their ever-faithful but cumbersome typewriters. Errors on typewriters had to be corrected manually. Whereas now, we can edit as we go so this makes the process a lot faster and more efficient. Computers were becoming more popular in the 1990s. But, they did not have the capabilities or functionality of modern day devices. It did, however, give us a glimpse at that point of how we can manipulate design and text on the screen.
What Else has Changed as a Result of the Digital Age?
Gaming technology has also advanced through recent decades. Gone are the days of the Amstrad complete with joystick, when we used cassettes, and we all spent a considerable amount of time waiting for software to load. PlayStation and Sega consoles became hugely popular at the end of the 20th century. However, these have also since been outdone by the Xbox and online gaming, which enable players to interact with other players.
A high proportion of individuals now choose to shop on the internet. Supermarket and high street shopping are both popular activities online. However, in the case of supermarket shopping, it is a lazy approach or merely a more efficient way of shopping given the busy lives we lead today. The ease of letting someone else pick and pack, and even deliver, your goods to you is perhaps too convenient. Local businesses have suffered as a result, but a lot have tried to fight back by also developing a presence online.
The amount of progression that has been made with technology over the years is not felt so much in the younger generation, who grow up with it. We see this clearly when children receive tablets for Christmas presents. Is this slightly too advanced, or is it just a way of introducing them to the world in which they live in, to give them a head start?
The smartphone is much more than a cordless telephone. It is your diary, bank, number one communication platform, information centre and more. They control how much exercise we have done, our food intake and how we shop. Phones have become much more sophisticated and function to your needs. In short, smartphones are almost our own personal assistance.
More Extreme Digital Media
Nowadays with the latest make and model of a particular Smartphone, functionality is such that you could even read the news on your phone under water. This feature emphasises the significant move technology has made but, as much as things have progressed, there is still occasionally a reluctance to fully embrace the complete digital experience.
Digital Media
Although newspapers are now available online, they still do exist in print form and on a global scale. As newspapers have shifted to a digital format, they have become accessible to a wider audience, not only within the United Kingdom itself but also internationally. But this works both ways. We can also access world news at the touch of a button or the swipe of a phone which, in turn, makes us more educated about international and world news.
What is Digital Media?
Digital media is a digitilised content that is viewed on a device that has been transmitted it from the internet. Content can be video, audio, text and graphics.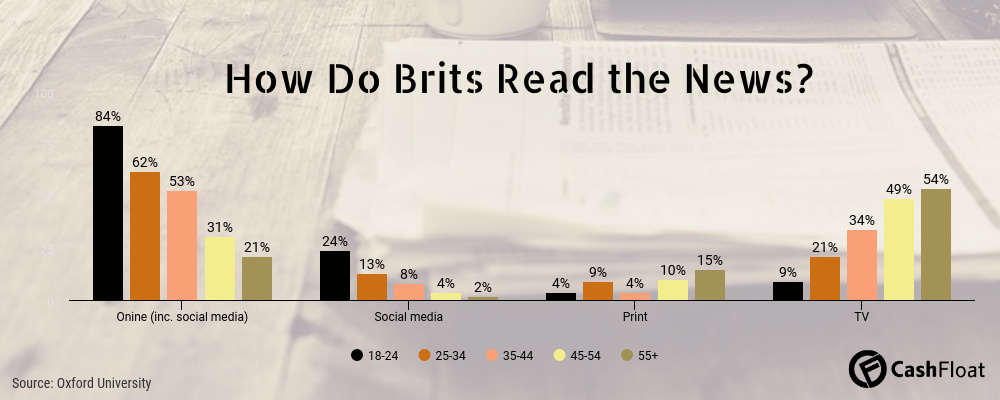 Payday Loans in the Digital Age
As with newspapers, the payday loan industry has also undergone significant changes in the last couple of decades. Whereas a person would once have to go to a high street payday lender in person, the Internet nowadays provides easy access to hundreds of companies offering online loans. The advantages of this are clear. It is now easy and quick to get needed funds in a hurry – here at Cashfloat, we fund loans directly to your bank account every hour. There is also the anonymity factor involved – it's a lot easier to take out a payday loan if no one will see you doing it.
However, there are some disadvantages too. The ease and speed of payday loans online can lend to impulse spending sprees, with people borrowing money before thinking through if they will realistically be able to afford the repayments. Additionally, it's all to easy for crooks and loan sharks to hide behind the facade of a safe direct lender online. That's why we've put out an Online Loan Safety Guide – read it now, and save yourself from potentially losing hundreds of pounds later.