How long do you spend on your mobile phone while you're on the go? If you are likely to purchase a takeaway on your commute or talk to friends online from your bed, you are not alone. In fact, most people today are like this and apply for mobile payday loans on their handheld devices. Read on to discover more about mobile payday loans.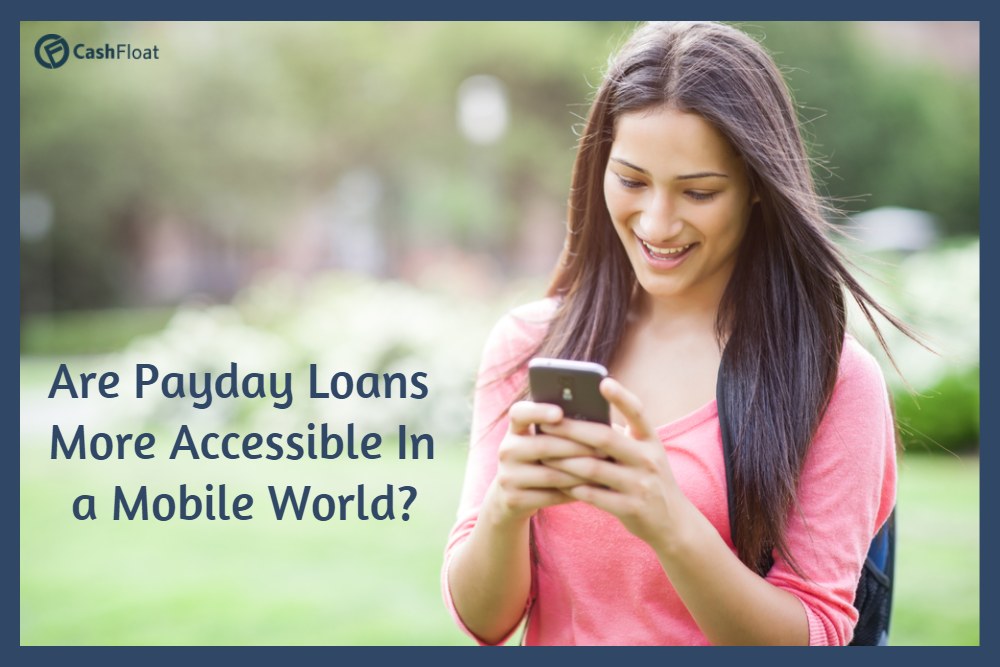 In this article we will look at:
The importance of the mobile phone
What device is mainly used when making loan applications?
How does using mobile phones help us?
Conclusion
Mobile Payday Loans In a Mobile World
Levels of smartphone and tablet use have been growing in the recent years. As mobile technology has enhanced, lifestyles have changed. As of mid-2014, over 50% of site visits were from a handheld or mobile device.
In the payday loan business, over 60% of applications are from mobiles.
Why Is Your Mobile Phone So Important?
Mobile phones are 'instant'. You can access the internet from mobile phones wherever you are. When it comes to internet shopping or applying for short term finance, a mobile could not be more useful.
Let's talk about Simon. He's a middle aged employee on the train home from the workplace. Simon has the time to think while on his long ride home. Simon begins thinking about his bank accounts. He comes to the conclusion that a payday advance would help to handle cash flow issues until payday this month.
Simon takes out his smartphone. Then he compares loans on the internet, makes an application and receives an immediate payday advance choice. Simon's money flow issues vanish long before Simon gets home.
That is reassuring for Simon. He could have spent an additional hour or two worrying about how successful his application will be and he didn't have to. It is also helpful for your payday loan company. They may have lost Simon's custom if something else had come up until he got home from work. When people act on instinct, they behave with much more certainty.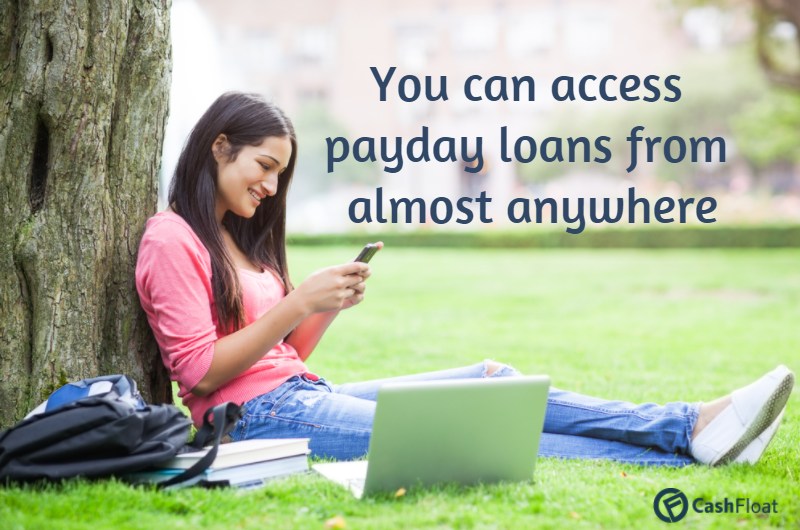 Where Are Applications for Mobile Payday Loans Coming From?
A UK finance company conducted an investigation of loan applications with their company within the previous 12 months. The results show us nearly 70% of the applications were done through a mobile device. Only 24% used a desktop/laptop and 6.5% used a tablet computer.
What does this mean for the future?
The usage of mobile payday loans from the United Kingdom is set to continue to grow. As more and more people are browsing and buying on the go, it makes sense. Many are putting away their laptops for good in favour of more portable devices. Even desktop and notebook users will probably make online purchases and applications. As lives become busier, an easier solution is more appealing.
Cashfloat and Mobile Payday Loans
We at Cashfloat understand that when you are applying for a payday loan you want it as quickly as possible. Therefore, we have made our website user friendly to those accessing it from a mobile device. It is easy to apply for a wage day advance from Cashfloat with your mobile. We are also an FCA authorised company so you can be sure your details are secure with us.
Conclusion
Mobile telephones tend to be blamed for overtaking our lives. In the case of mobile payday loans, they are a big improvement to making our lives easier. Rather than hours of waiting around, the mobile way gives you free time to be able to do the things you love and always wish you could've done. Applying today with Cashfloat? Do it the mobile way. It's easy and accessible!