History of British Newspapers
– Chapter 16
There are plenty of newspapers out there. So when you're standing in front of the newspaper stand, how are you meant to decide which is the best UK newspaper to buy? Cashfloat explores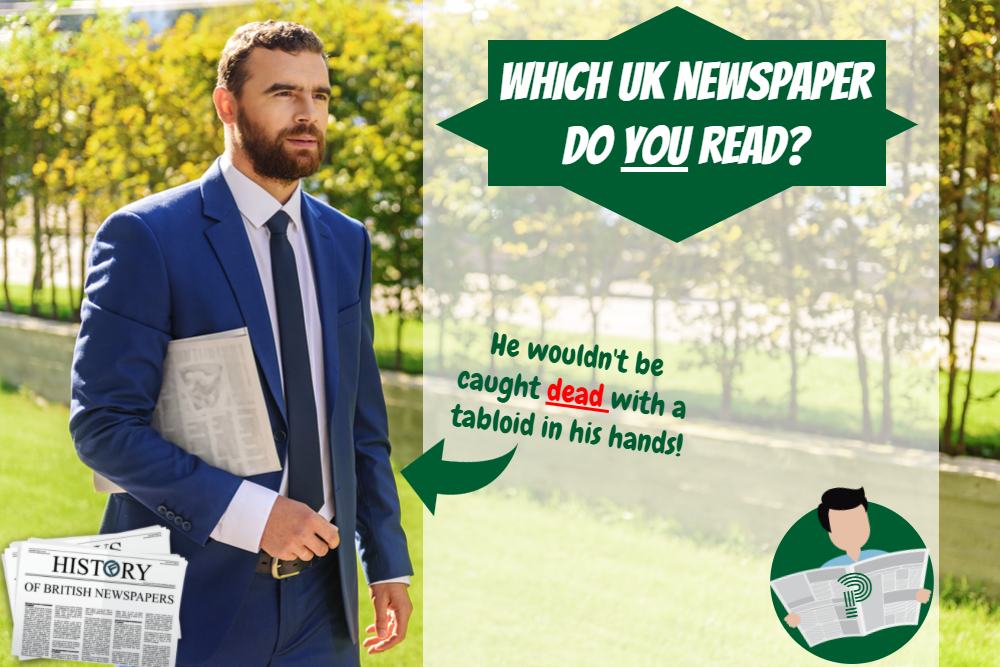 Story highlights
Some papers focus more on national news, others on celebrity gossip.
Many UK newspapers are free online, others have a pay wall.
Some people would be too embarrassed to buy a tabloid.
What is the Best UK Newspaper for Me?
This article discusses the ins and outs of the differences between various UK papers, looking at the different aspects that may influence your decision. Discover what people like about tabloids, or how to tell if you're a 'broadsheet person', and more, with Cashfloat, an authorised short term loan company in the UK.
There is a paper that's perfect for you!
Whether you are someone who seeks news overload from their paper, or whether you are just after a round up of the news and mainly care about the sports, or if you want a light read, then there is a variety out there for everyone. The papers compete against each other, and many have moved with the technology advances to reach out to a wider audience in digital form. So, you may base your decision on which UK newspaper you can get for free online.
Local papers are an important part of British culture. Not only do they focus on the national news but they include an editorial on what is going on in our vicinity. We do want to keep abreast of this news, as well as anything that is happening locally by way of entertainment or events.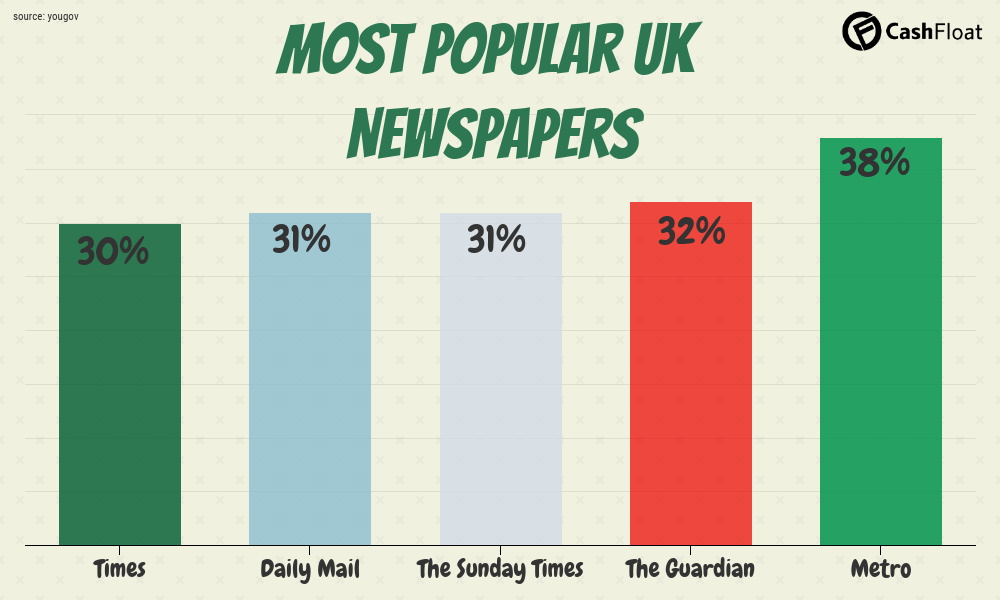 Freebies and Specific Advertising Attract Readers
Magazines often give away free gifts that are usually visible in the packs. Apart from the supplements and TV guides, the newspapers do not do this. They do however offer deals to their readers by way of subscription offers. By securing their commitment as a subscriber, and adding the sale to the chart, the reader gets rewarded with a free offer.
This concept does not necessarily work for papers which do not have a pay wall in place. This is because anyone could access their paper online and just visit it as and when to read the news for free. We would never have to purchase a print copy. It is more accessible to us as readers, but not so equitable to the organisations. They would still benefit from advertising space but not from the readership. Whereas those who have a pay wall, for the dedicated readers this is a way of getting real subscription benefits.
What struck me as part of the research undertaken is that some of the travel adverts within The Times, The Telegraph and The Guardian aim at the more wealthy individual. That would put me off reading this particular paper. Even though it is an advert, it has clearly been selected by that travel company for inclusion in that particular paper because they know they are likely to get potential customers from it. Therefore, there must be an assumption that they would be able to afford those prices.
Most, if not all, of the newspapers include puzzles of some description. The crossword is the classic example but the addition of word searches and Sudoku puzzles has provided variety for the reader.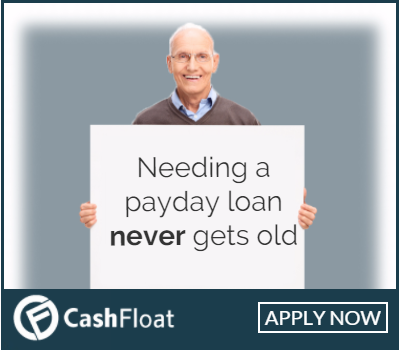 Which UK Newspaper Style Will You Choose?
You could undertake a series of tests to see which UK newspaper style you're more suited for, one of which would be the ease in which to re-assemble the paper once you have got to the back page.
Why People Choose Tabloids
What makes a tabloid entertaining? It could be any number of things including:
the celebrity gossip plastered all over the pages
the big bold colours and the way the paper is designed to be attractive to the eye
it contains a lot of photos
the articles are not too lengthy
there is a page 3 girl to ogle at
the problem pages are funny to read
the sports pages are packed full of information
this edition comes with a free TV magazine
It could be a range of things, but just as someone enjoys reading a tabloid, another will enjoy reading a broadsheet.
Are you a 'Broadsheet Person'?
The broadsheet is rather difficult due to its size. But the average businessman with poise and grace, and who reads the paper daily, may be well practiced in this art. Another could be whether you could hide another paper inside another – this is all to do with perception. Are people ashamed to be seen reading a tabloid paper, and feel their credibility would increase if people thought of you as a broadsheet reader? But then would this only work if you were wearing a suit or is that just a stereotypical opinion?
I remember an English teacher I had back at school. She would buy her broadsheet newspaper every morning, but if there was a particularly good headline on a tabloid she would buy that too, to share with her classes. However, she was embarrassed to walk down the street with a tabloid paper in her hands, and would carefully hide it inside the larger broadsheet paper. She most certainly is a 'broadsheet person.'
My Personal Opinion
From the papers I have reviewed, it is clear there is something to cater for everyone. My opinion on The Telegraph is that it is too cumbersome and awkward to hold in print version. However, this does not restrict a reader choosing which UK newspaper to go for because of digital accessibility these days via the internet. The articles are text-heavy, and it is certainly a paper that is informational. The paper does have historical significance and, as a broadsheet, it is in the relevant format.
Also, I am not a particular fan of the tabloids because they are driven by celebrity gossip. However, they do their job; they still tell the news but in a somewhat unordered style. The text is not awkward and it is broken up with images and photos etc. They also tend to be cheaper than the broadsheets. I would say this style of paper is the most likely paper to be purchased for entertainment. They are easy to read and not too expensive.
The compact iWeekend paper impressed me and I did not draw the link to the Independent initially. So, in a way, it introduced me, as a non-reader of the Independent, to the Independent – but in a radically different form. In this format the news is concise. It is broken up with graphical elements where necessary, and I found it aesthetically appealing. It was also reasonably priced. If I were going to choose a paper to find online and add the app to my smartphone, it would probably be this one.
Payday Loans and UK Newspapers
It was interesting to see the range of stories about payday loans that were featured in the different types of newspapers in the UK. Broadly speaking, I found that the braodsheet papers were more likely to report on the industry as a whole, such as this recent story in The Guardian discussing the regulatory bodies' thoughts on the payday loan market. A tabloid, in comparison, would tend towards personal stories of individuals who were affected by (usually unscrupulous) payday lenders.
Here at Cashfloat, we don't care which UK newspaper you choose to read, we only want that it should be happy stories. We're aiming for positive reports of less complaints about the industry and honest lenders, and heartwarming stories about vulnerable people being easily forgiven their loans. We're trying to revolutionise the UK payday loan market into one that we can all be proud of.