Was your information stolen in the recent Wonga data breach? Find out what you should do now.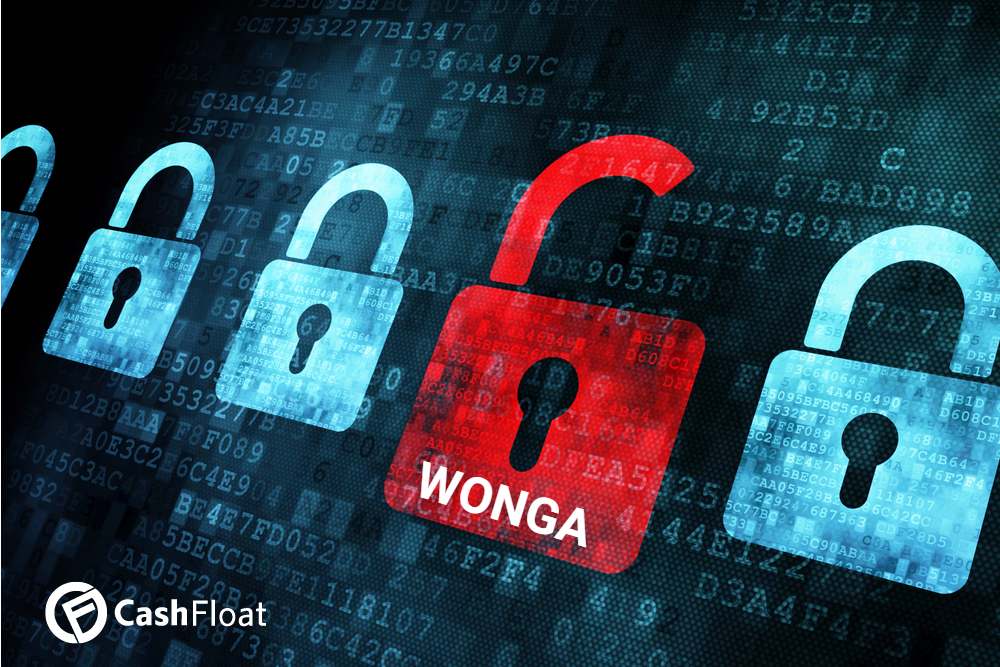 Story highlights
The Wonga data breach affected 25,000 thousand customers.
Names, adresses and bank account details were stolen.
Wonga has said that they will be investigating the data breach.
How Did The Wonga Data Breach Happen?
Wonga, one of the largest payday loan companies in the UK has suffered a huge data leak. In this latest Wonga data breach, nearly a quarter of a million customers have been warned that they might be affected. Hackers stole names, addresses, bank account numbers and sort codes from 245,000 British customers and 25,000 polish customers. In some cases, email addresses, phone numbers and the last four digits of credit card numbers may have been stolen as well.
However, Wonga has assured that they don't think any passwords were stolen and all Wonga loan accounts are still secure.
Wonga first noticed unusual activity on Tuesday 4th April, but it was only aware of the data breach on Friday. It is still unconfirmed why there was no investigation to ascertain that all was secure in the interim. Wonga began contacting customers the following day, Saturday 8th April by email and text to inform them that they might have been affected by the Wonga data breach.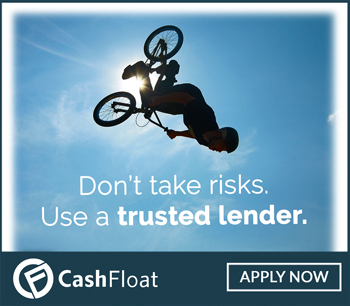 What does the attack mean for customers who have been affected?
In the worst case scenario, hackers can use the stolen information to steal thousands of pounds from unsuspecting victims. Some banks use the last four digits of the credit card as the security information to online log-ins. Hence, attackers may be able to access online bank accounts and gather further information, or make unauthorised transactions.
Luckily, in many cases, further security measures are in place which will impede this unscrupulous activity from occurring. Furthermore, now that customers are aware that their data has been stolen, they can take action to avoid being a victim of theft.
However, victims may also be at risk of phone scams or illegal cold callers. In recent times, cold callings attacks have become increasingly sophisticated. Wonga has warned customers to be careful of any cold callers that ask for personal information. It is a wise idea to keep a strict policy at all times of never giving out any personal information over the telephone.
What you should do if your data was stolen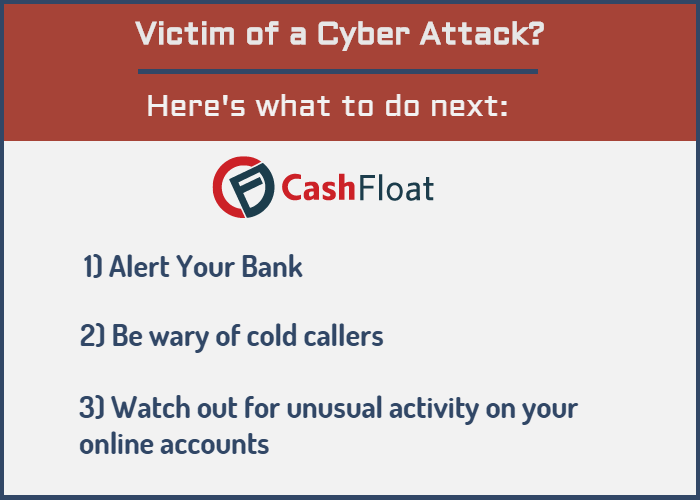 Wonga has advised that any customers who have had their data stolen should take the following action:
Alert your bank: Let your bank know what has happened and ask them to look out for any suspicious behaviour in your accounts. If you have given more than one set of bank account details to Wonga make sure to contact all relevant banks.
Be aware: Keep an eye out for any suspicious activity on any of your online accounts. Also be aware of people phoning you up and asking for personal details. Do not give out any personal information over the phone and alert the police if you receive an unwarranted phone call that you believe is harmful.
Does this attack mean that payday lenders are not safe to use?
Payday lenders are no different to any online financial services. In recent months there have been attacks on financial institutions across the board. Tesco Bank, TalkTalk, Lloyds and the NHS have all had data stolen recently.
Cyber attacks are increasing in both number and size. In the meantime, hackers are becoming more adept at noticing vulnerabilities in websites.
Security breaches, like any crime are a challenge to combat. At Cashfloat, we take your security extremely seriously. We employ the best professionals and expertise in the industry to help us secure our website and keep your details safe. With Cashfloat, you can rest assured that your data is only in the best of hands.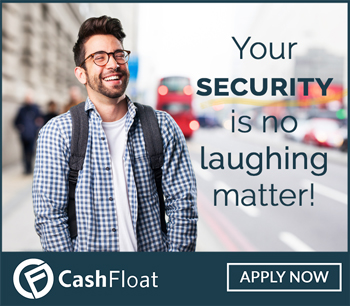 How to keep yourself and your data safe:
While it is up to the organisations to keep your data safe and secure, there are more steps that you can take to minimise the chance of your data being stolen. Making sure that you only deal with safe and responsible short term loan lenders will ensure that you are not walking a carefully laid trap. Here are 5 warning signs that you should keep in mind when you are looking at any lender's website:
Find the phone number and give it a call. If there is no phone number (and preferably and address as well) keep away.
Not sure if it a lender or a broker? You need to know who you are dealing with, so stay away if you can't see clearly if it is a direct lender or a broker.
Find the FCA authorisation number and click on it. If it is not clickable, go to fca.org.uk/registerand make sure that the FCA authorisation number is valid.
Make sure the website is secure. If you get a red warning at the top of your browser next to the url, avoid that website. Try to stick to websites that begin with https.
Check out the user reviews and make sure that they are genuine. It is preferable that the lender uses an independent site to monitor their reviews. This gives the reviews more authenticity.
For more information on online safety, you can check our short and easy to read online safety guide.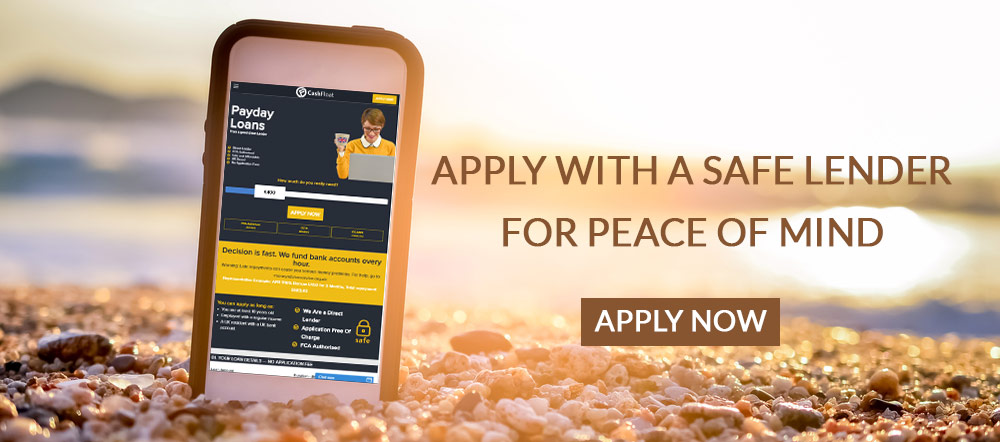 Born a writer, Becky Hall figured she would use her talents productively. So, she became a content writer for Cashfloat, and she loves it. A Business and Accounting graduate, Becky scored high, graduating with a first, but also acquired a professional bookkeeping certificate in addition to her main studies. She always dreamed of becoming an accountant, something she still may achieve, but in the meantime, she is helping to break open a new industry of honest and ethical lending. Becky spends her spare time at the piano, with classical music her favourite choice, but will play jazz to keep her baby happy. Nowadays, though, she doesn't always have much time; Cashfloat has a revolution to make.